Looking for a way to organize cables that go with all your gadgets? This is a sponsored post brought to you by MOS, the Magnetic Organization System. All opinions are my own. The MOS is an elegant device that provides a solution to messy cable situations everywhere.
Organize Cables with MOS Magnetic Cable Organizer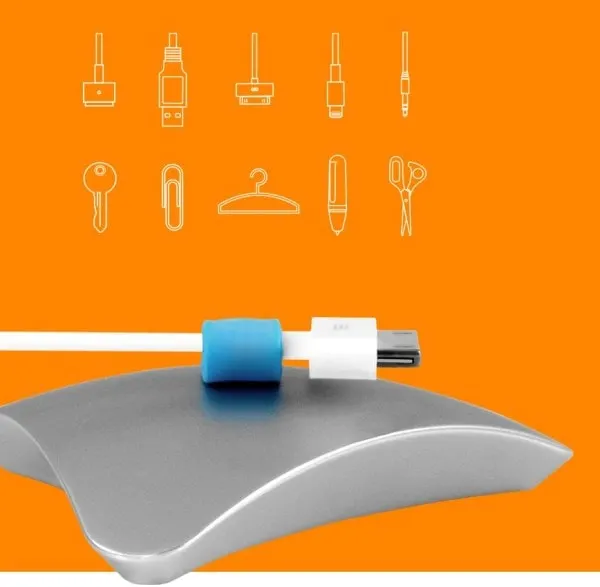 The MOS is designed to be left out in the open. Its simple and attractive design allows you to stop trying to hide all of the cables to your phone, laptop, printer, etc, while charging. For me this is always a futile attempt anyway. I can never successfully keep them out of the way. I end up with a tangled mess of embarrassing wires that clutter up the space.
Get Your MOS Magnetic Cable Organizer Now!
Another problem I tend to have is the cables fall down from the shelf they are on when not in use. I have to then fuss around with trying to find the right one when it comes time to charge. It's just an unnecessary annoyance. The MOS Magnetic Cable Organizer keeps them where you want them.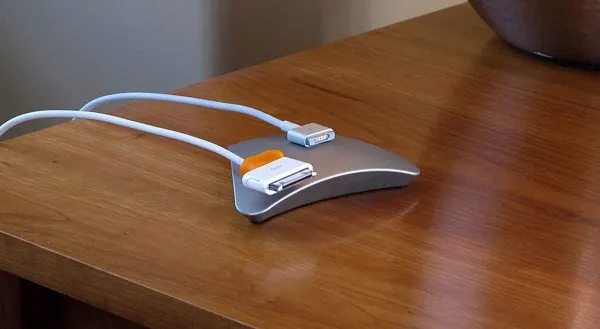 MOS Kits come with either a black plastic, white plastic or anodized aluminum that is scratch resistant, 3 magnetic cable ties, a Micro Suction tape to secure the MOS to a desk without any residue and a 3M double-sided adhesive circle that will hold your cables vertically. Extra cable ties are available for purchase, as well.
The MOS Organizer is a very affordable gift idea. Think teachers, college students, co-workers, and basically everyone on your shopping list. These days we all have gadgets with cables that could use some organizing. I know we could use a few MOS Kits in this house!
Purchase the MOS on Amazon.com or at an Apple store near you.
How do you organize cables in your house? Could you use an MOS?