Cocao or cocoa?  Apparently these spellings are used interchangeably.  It is thought that somewhere in history a spelling error became permanent.  But, the scientific name for the "chocolate plant" is Theobroma cocao so I'm thinking we've all been living a lie for hundreds of years.  Oh, well, I'm over it.  I freaking love cocao/cocoa no matter how you spell it.  I participated in an Influencer Activation on behalf of Mom Central Consulting for American Heritage Chocolate. I received product samples to facilitate my review and a promotional item as a thank you for participating.  #MC
American Heritage Chocolate
Normally, I'm not so much learning about chocolate as I am just consuming it in all of its glorious forms.  But perusing the American Heritage website has actually been a lot of fun.  They have an interactive timeline about the history of chocolate.  Did you know that  Theobroma cocao means "Cacao, Food of the Gods."  Yep, I concur.  Makes perfect sense.  🙂
American Heritage Chocolate products are certified Kosher, made with all-natural ingredients and no preservatives.  Their authentic historic recipe for chocolate is made with ingredients that were only available in the 1750's.  I can tell you, it is quite an experience for your taste buds.  Their chocolate is rich, a little spicy and sweet.  This recipe is used in chocolate history demonstrations and is available for sale at over 130 living history museums and sites across the US and Canada.  I really love their Finely Grated Chocolate Drink mix and decided to add it to some sugar cookies…
Cocoa Swirl Sugar Cookies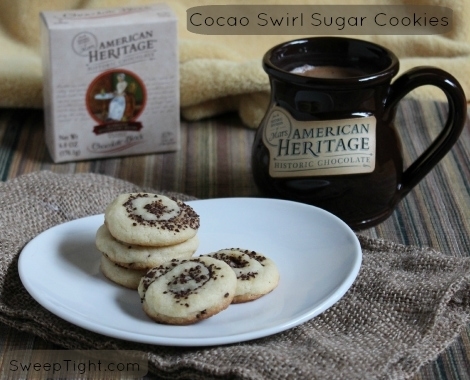 I figured these would be perfect for the holidays.  I was running really short on time so I just used a sugar cookie mix, but any sugar cookie recipe would work perfectly.
Ingredients: 
Sugar Cookie Mix (or whatever your favorite recipe calls for)
American Heritage Finely Grated Chocolate Drink Mix (about 1/3 cup)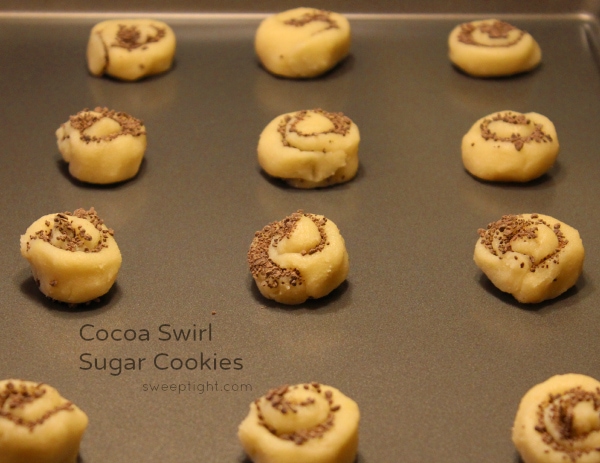 Simply prepare your mix as directed.  Place drink mix in a shallow dish.  Roll about 2 tablespoons of dough into a snake in your hands.  Coat one side of the "snake" in drink mix.  Roll into pinwheel and place on ungreased cookie sheet.  I baked mine for about 6-7 minutes and then let sit on the hot pan for 5 minutes before removing to wire racks.  The result was a rich and chewy cookie.  Plus, they have a great look on their own or in a mix of other holiday treats.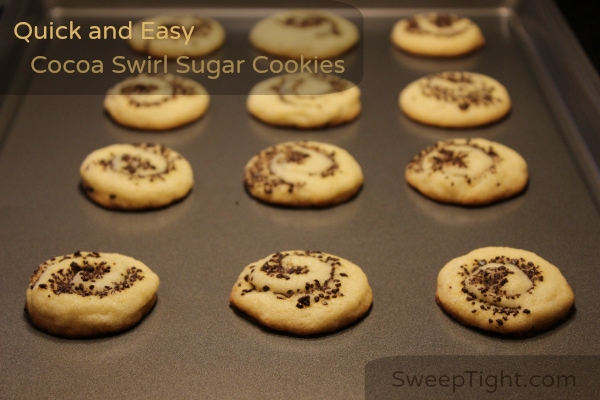 Rainbow Crumbs for You
Weekly newsletter with our latest posts and shenanigans.