Mike has been requesting oatmeal cookies for quite some time now. What better recipe to use than his own mother's? My mother-in-law had given me a bunch of her amazing recipes. I have finally started to put them to good use.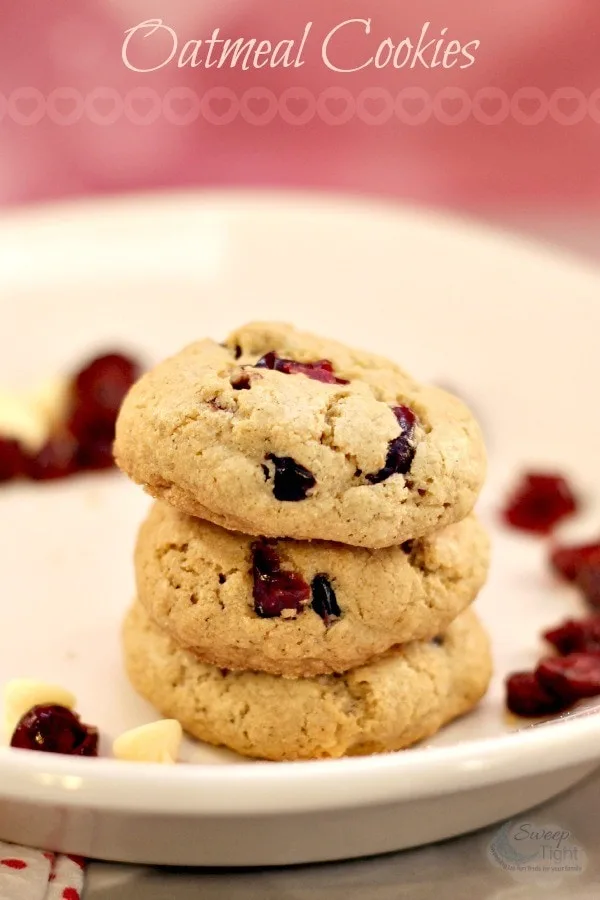 Mom's Oatmeal Cookies Recipe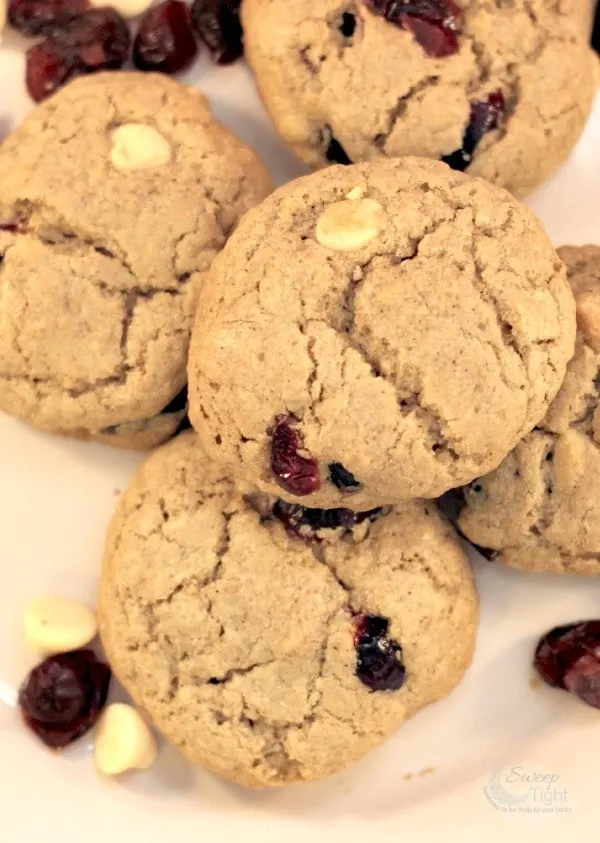 Ingredients:
2 cups butter (4 sticks)
2 cups granulated sugar
2 cups brown sugar
4 eggs
2 tsp vanilla
1/4 cup water
4 cups flour
5 cups quick oatmeal
1 tsp salt
2 tsp baking powder
2 tsp baking soda
2 tsp cinnamon
Optional add-ins:
Instructions:
Preheat oven to 375 degrees.
Mix butter, sugars, eggs, vanilla, and water in a large bowl.
In another large bowl mix flour, oats, salt, baking powder, baking soda, and cinnamon.
Gradually mix dry ingredients into the wet ingredients.
Add your choice of optional add-ins and mix together by hand.
Drop spoonfuls of dough onto a cookie sheet lined with parchment paper.
Bake at 375 degrees for 12 minutes.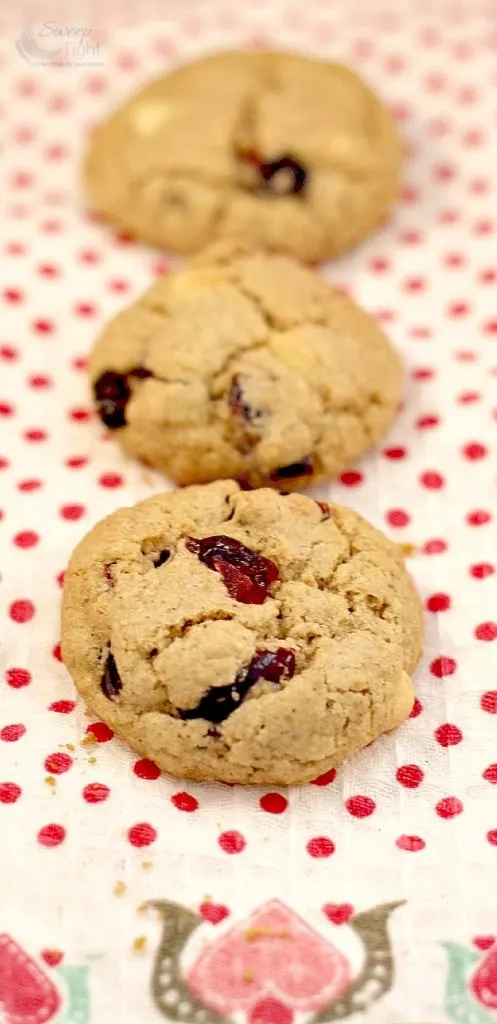 For this batch, I cut the recipe in half. It makes a lot of oatmeal cookies which is great for around the holidays for cookie exchanges and gift-giving. For sweets for my Valentine's day sweetie, half the recipe was more than enough. We were still able to share, too.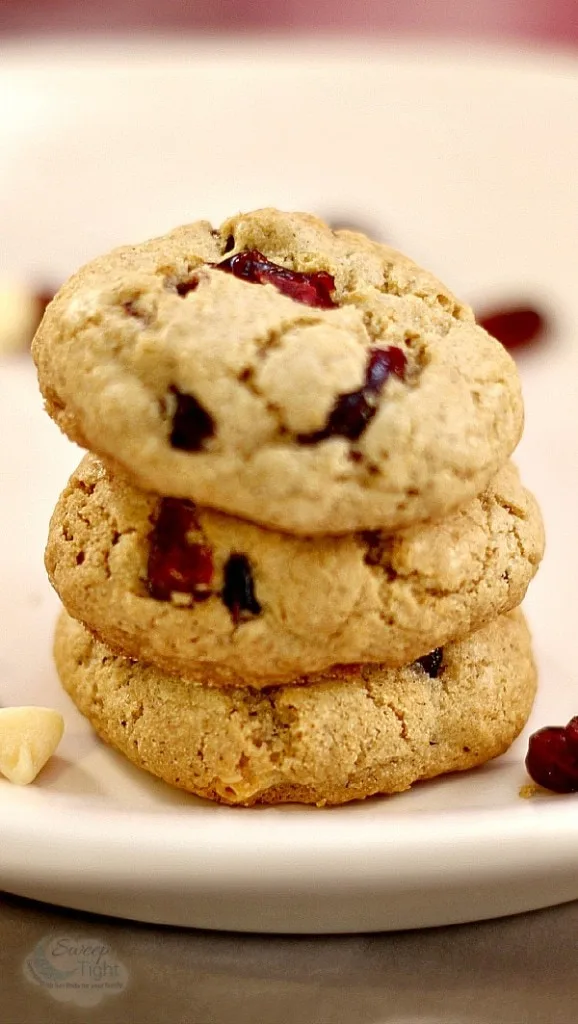 I chose to make some with chocolate chips, some with raisins, and some with Craisins and white chocolate chips. My favorite were definitely the ones with the Craisins (dried cranberries) and white chocolate chips. That combo was super scrumptious. The red Craisins make them a little more festive, too. Perfect for Valentine's day or anytime!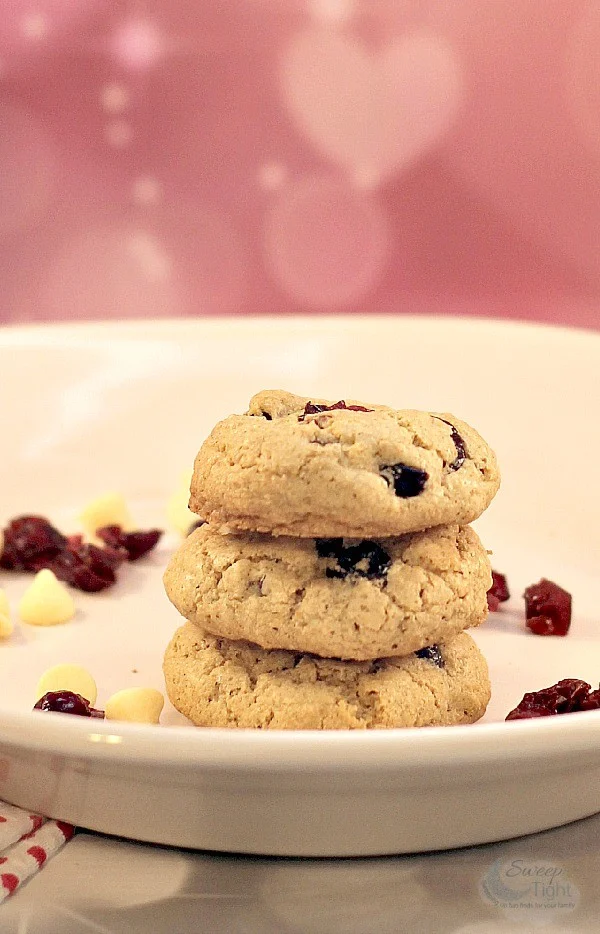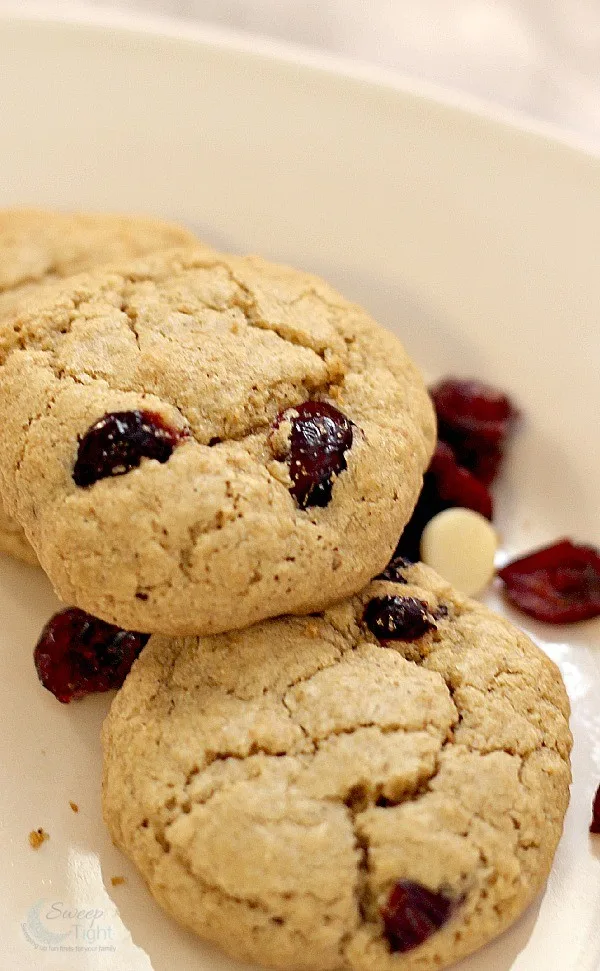 The texture of these cookies is great, too. The cookies are light, fluffy, and just chewy enough in my opinion. Give them a try if you like oatmeal cookies!