Edible cookie dough recipes are delicious. In my opinion, cookie dough is better than the actual cookies. I was thrilled to learn how to make safe raw cookie dough to enjoy without worry.
Thankfully, I was not the only one on the hunt for scrumptious cookie dough recipes.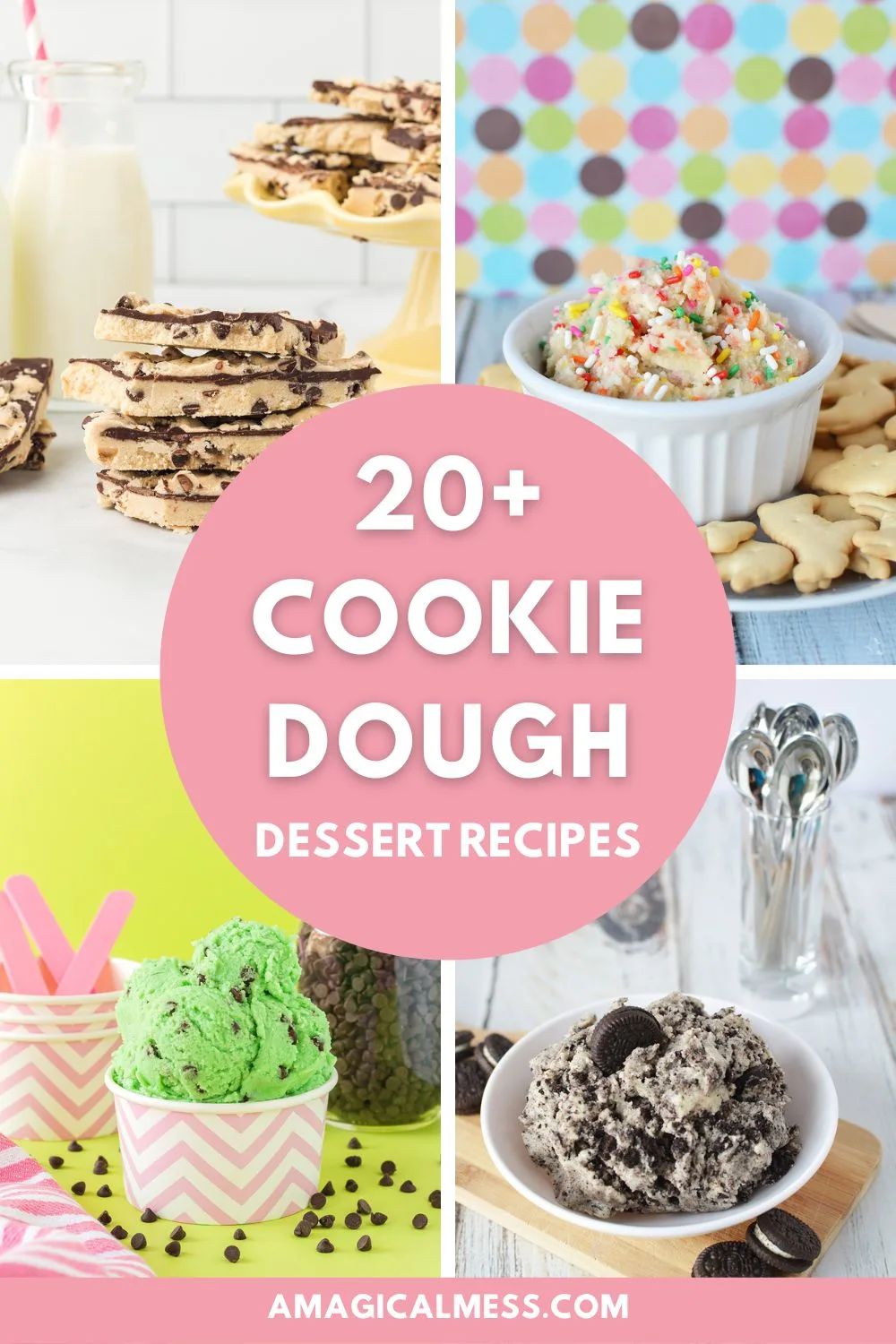 Thanks to my blogger friends, I was able to roundup several edible cookie dough recipes. Please visit each link to see their cookie dough creations.
I have permission to share their posts and photos with you. I cannot wait to try each one.
The recipes that are from our blog, I can tell you with confidence are super scrumptious.
Edible Cookie Dough Recipes Roundup
Recipes to make if you love cookie dough!
Here's one more addition for adults only: Snickerdoodle martini recipe. I used the truffles listed above to garnish the RumChata martini.
Oh man, I am going to be busy. I want to try each and every one of these cookie dough recipes.
It's like a childhood dream come true. All those times when you were told not to lick the bowl. Now it's not only allowed, but encouraged. Well, I mean, within reason.
The salmonella danger is gone but, of course, eating cookie dough is still not healthy. Everything in moderation, right? 🙂
Do you have any edible cookie dough recipes that you have tried and love?