If you've ever made a photobook with Shutterfly then you know it's super fun, quick and easy. If you haven't, now is your chance! I received this wonderful opportunity to make one for myself and then give you the same chance! While I received this free of charge, all opinions are my own. This DIY photobook only takes moments to make!
DIY Photobook using Free App from Shutterfly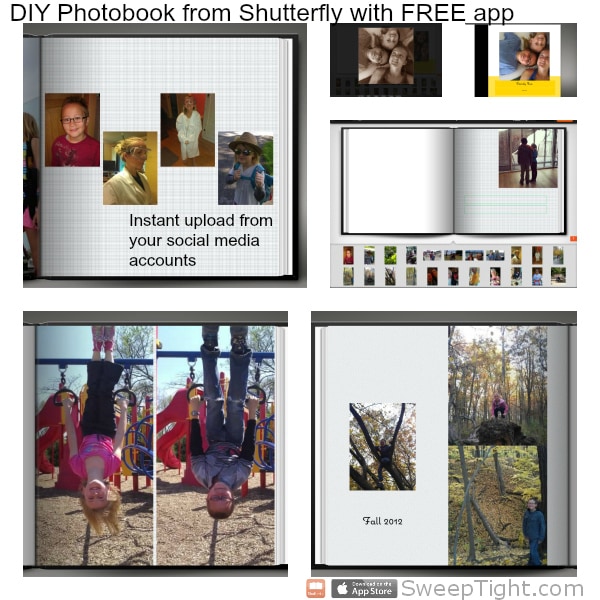 What you need:
iPad 2 or above OR iPad Mini with iOS6 installed
Super fun photos

You can upload DIRECTLY from your social media accounts in seconds!
Or, import your own from your computer
What to do:
Capture your life's favorite moments and share from anywhere at any time! If you've already got all your photos, you don't even need an internet connection. You can design your book from the bench while your kids play at the park. You can even use voice recordings in your photo story! The actual book you receive has a QR code in it and links to the online book and the recordings. This online version can be shared easily via email or social media.
My kids love looking at our photobook every time they come across it. Chesney said to me, "Wow, mom, we've really had a lot of fun in the last couple years."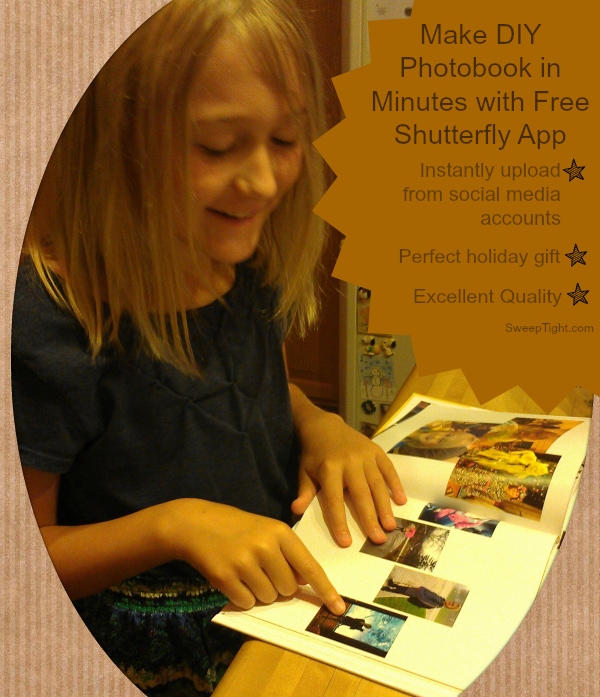 I think it's great for kids to have that chance to reflect and appreciate all the opportunities and events they've been given. It's so easy for them to forget and complain that they never get to do ANYTHING. Now they are less likely to take these memories for granted because they are right on our coffee table! I know for me, since digital photos took over, I rarely get actual prints anymore. As a result, some of our best memories are out of sight–out of mind. I forgot how nice it is to have them within physical reach.
I used photos from Facebook and Instagram and I was concerned that their resolution would be too low for printing, especially the ones that I used to take up the whole page… but to my surprise all the pictures look great!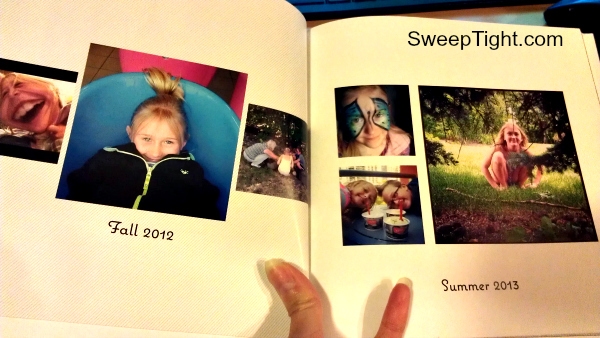 Rainbow Crumbs for You
Weekly newsletter with our latest posts and shenanigans.