The moment this 2017 Kia Soul Turbo pulled into my driveway, the whole family was smiling. It's the kind of vehicle that's designed to be bubbly, slightly silly–maybe even a bit ridiculous, and yet, retains functionality and street cred.
My sports-car-loving sixteen-year-old son shocked me with his reaction, "Woah, Mom! This thing is cool!" Even all his friends made comments about how they really like the interior and exterior designs. We received this vehicle to facilitate this Kia Soul review. All thoughts and opinions shared are our own.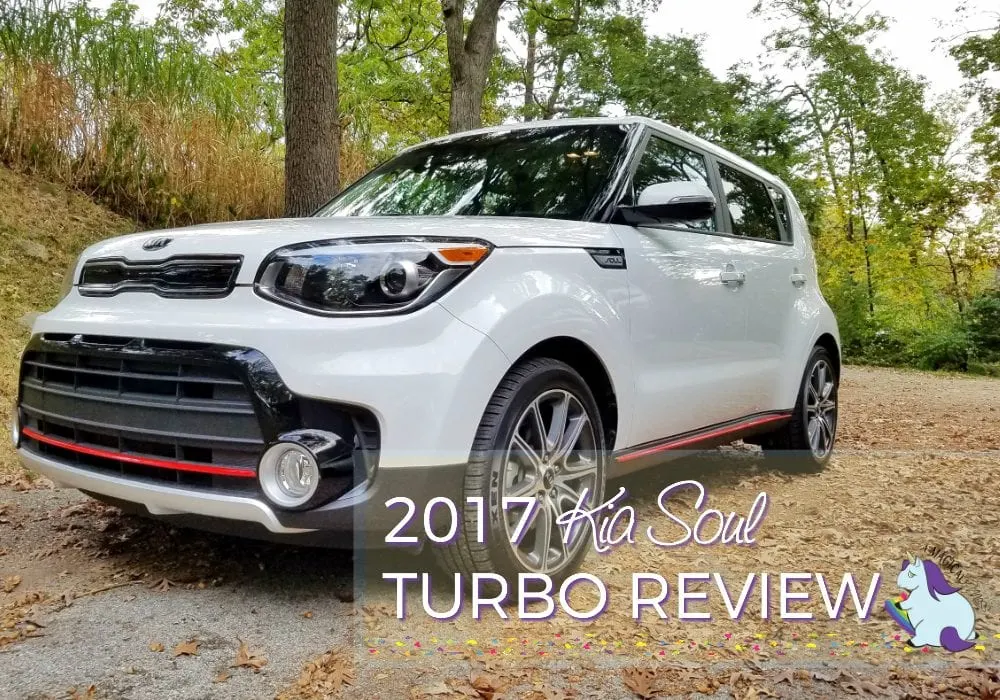 2017 Kia Soul Review
Getting into new cars usually involves getting acquainted with where everything is located. Familiarizing yourself with what does what so that while you're on the road and suddenly pelted with heavy rain, you're not distracted trying to figure out how the wipers work.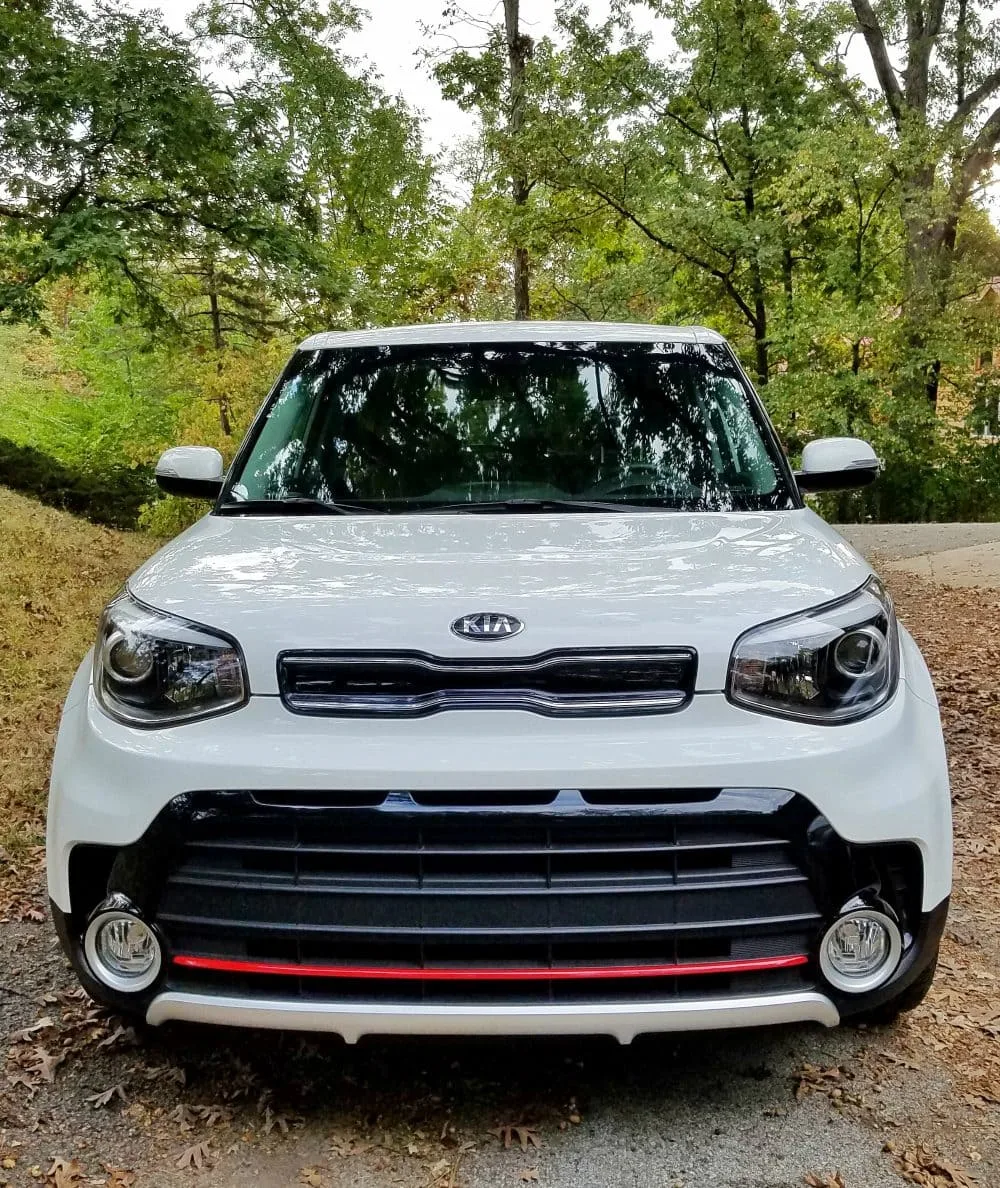 As with all the Kia vehicles I've experienced, getting into the Soul Turbo just feels right. All the buttons, gears, knobs, and screens are exactly where they should be so that driving is as natural as moving your own body.
Read all about my love for ergonomics in my 2016 Kia Sorento review.
Safety
With an overall 5-star safety rating, this Kia Soul Turbo is more than just cute. It's tough and loaded with air bags.
As you're whipping down the highway rocking out to your favorite music, you can feel good knowing you're as protected as possible should the worst happen.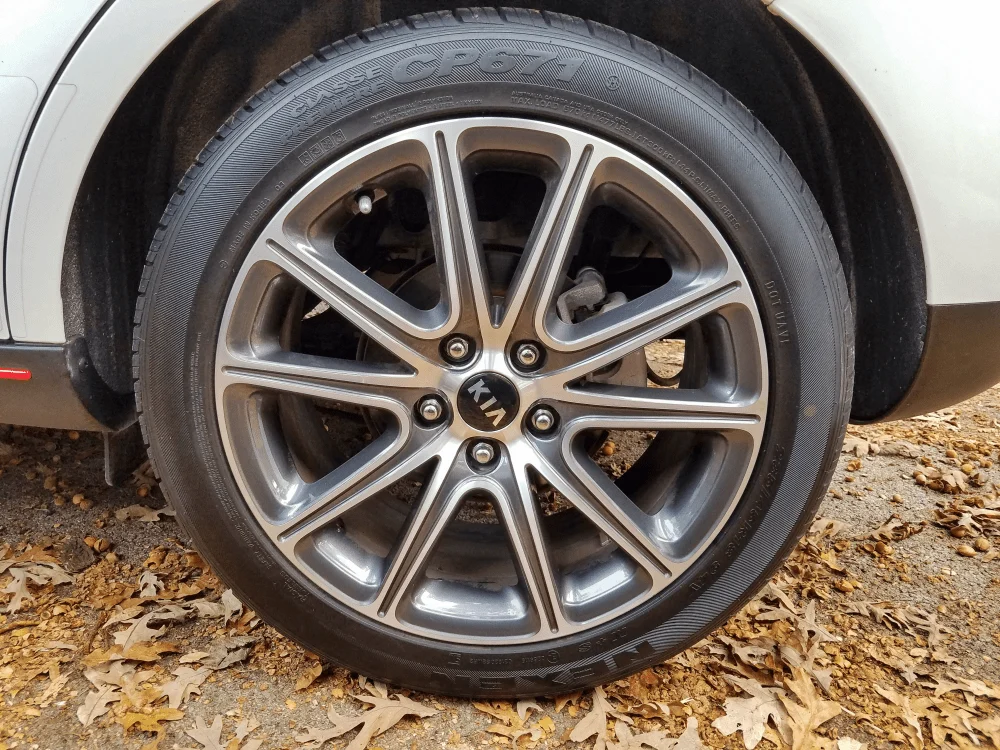 Plus, that peppy turbo engine is great for getting out of harm's way and all those scary lefthand turns.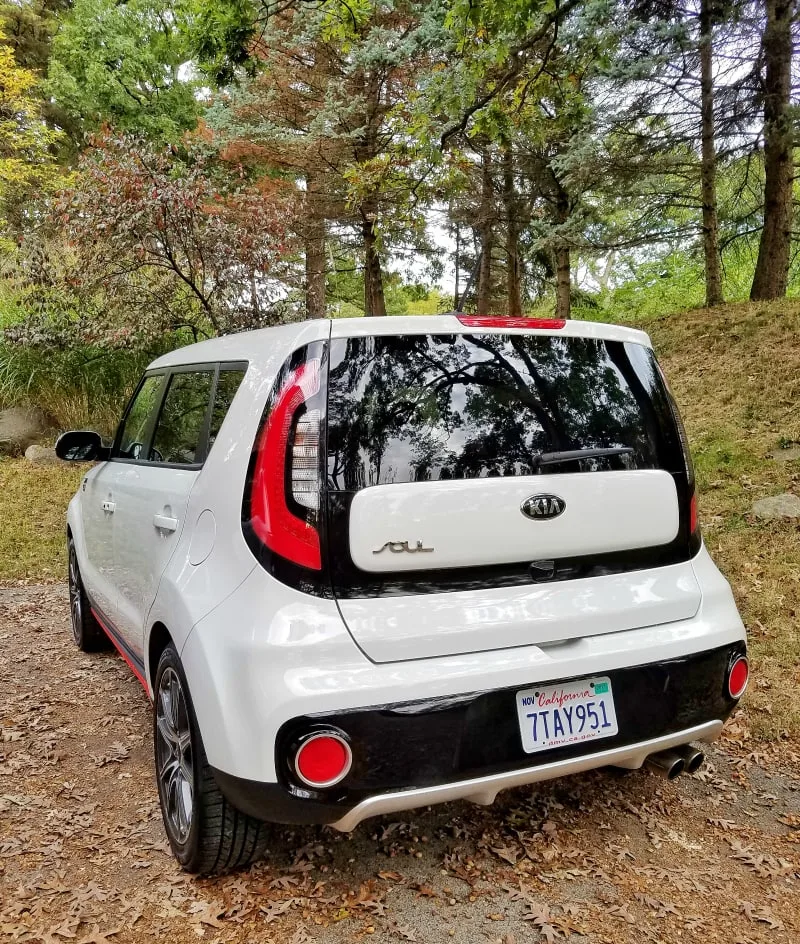 Design
So many little touches add to the energetic appearance. The contrast of the stitching in the seats, the red accent lines along the exterior, and the round curvy lines all throughout the body create a friendly, happy ambiance. I'm obsessed with the droid-like gear shifter knob.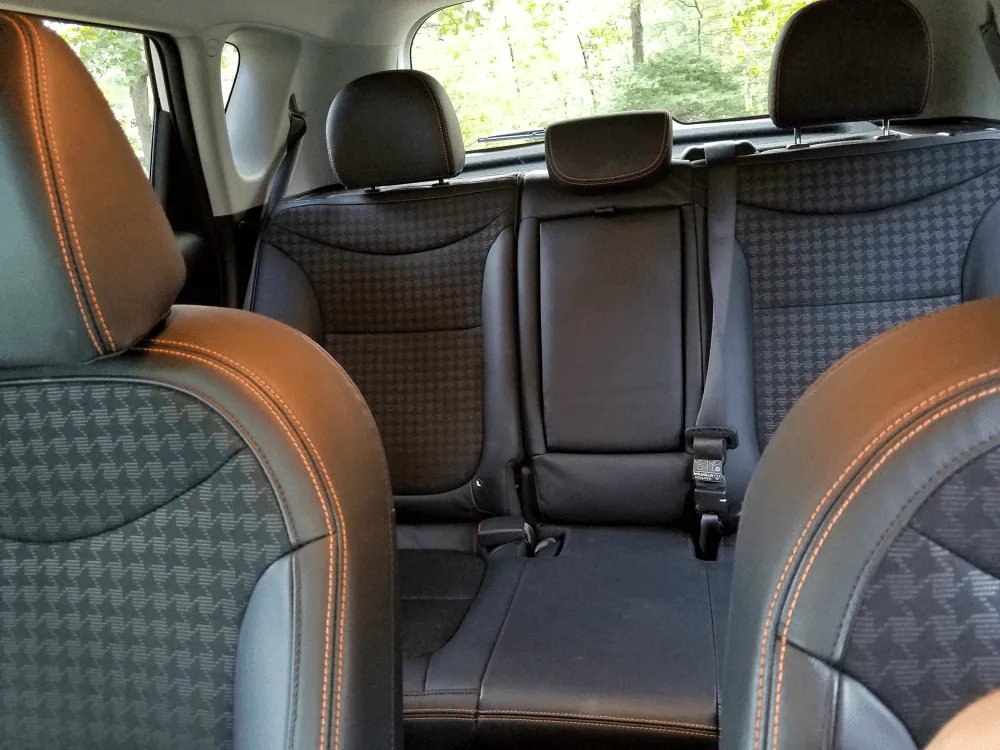 Surrounded by cuteness, it's impossible to be irritated for long when sitting in the Soul–the aptest name for such an uplifting piece of machinery.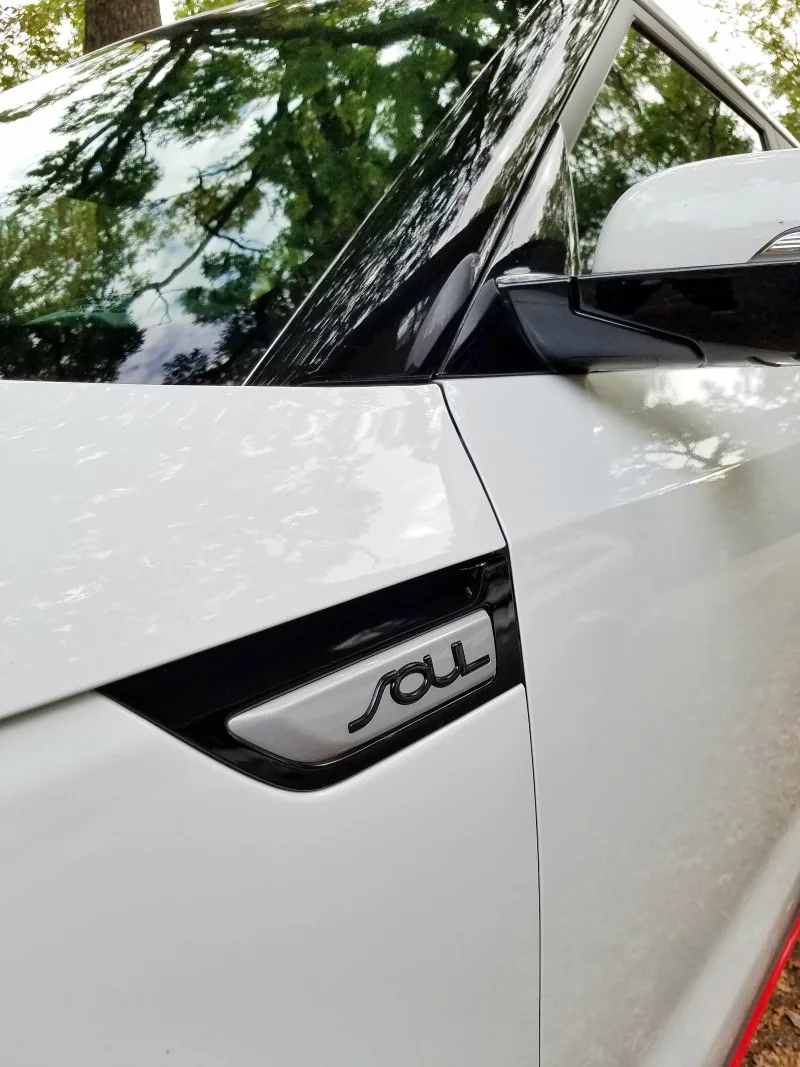 Cargo
We put the Kia Soul Turbo to the ultimate cargo test. We went to IKEA. (Need I say more?) I bought a queen bed–sans mattress–but I underestimated how big some pieces were. (While I don't recommend shoving things past the front seat for safety reasons, I made sure I was still able to see out all windows and have a clear view of all my mirrors while driving.)
My master-level Tetris skills came in handy, and we saved a ton of time and money avoiding multiple trips or paying for shipping.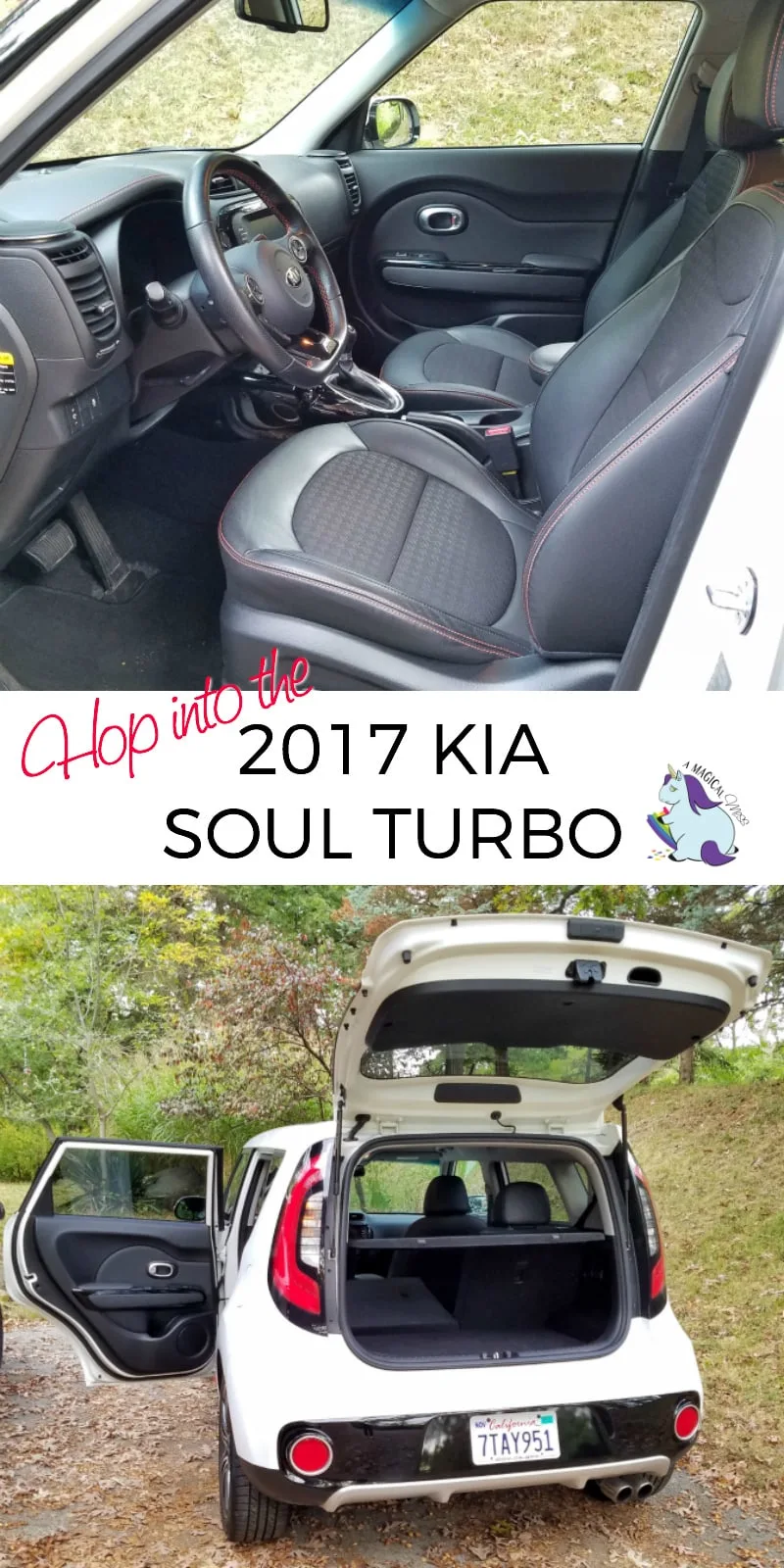 For the Love of Family
The overarching feeling the Kia line of cars instills is that of family. Every vehicle is designed with the highest quality in mind–without breaking the bank. They want people–families–to be safe, happy, and comfortable and still be able to live.
Buying luxury, comfort, and sleekness doesn't mean sacrificing that vacation–that priceless time with your loved ones–because these cars are affordable. Kia gets it. They're giving you the best product for a price that allows you to enjoy it.
Take that road trip. Take the long way, so you have extra time to bond behind the wheel–because I swear on everything, that's where all the real conversations happen, especially with teens.
What is your favorite part about the Kia Soul Turbo?