All Pokemon fans can–and should–jump for joy! For the first time, we can purchase genuine Pokemon merchandise on US soil. There is now a Pokemon Center in every GameStop and ThinkGeek store!
Find a huge variety of Pokémon plush dolls, figures, home goods, accessories, pins and trading cards at your local GameStop or ThinkGeek store—all direct from the Pokémon Company. These are the very FIRST stores to carry these products in the country (previously only available in Japan and online.)
We received products from GameStop to facilitate this post; all thoughts and opinions are my own.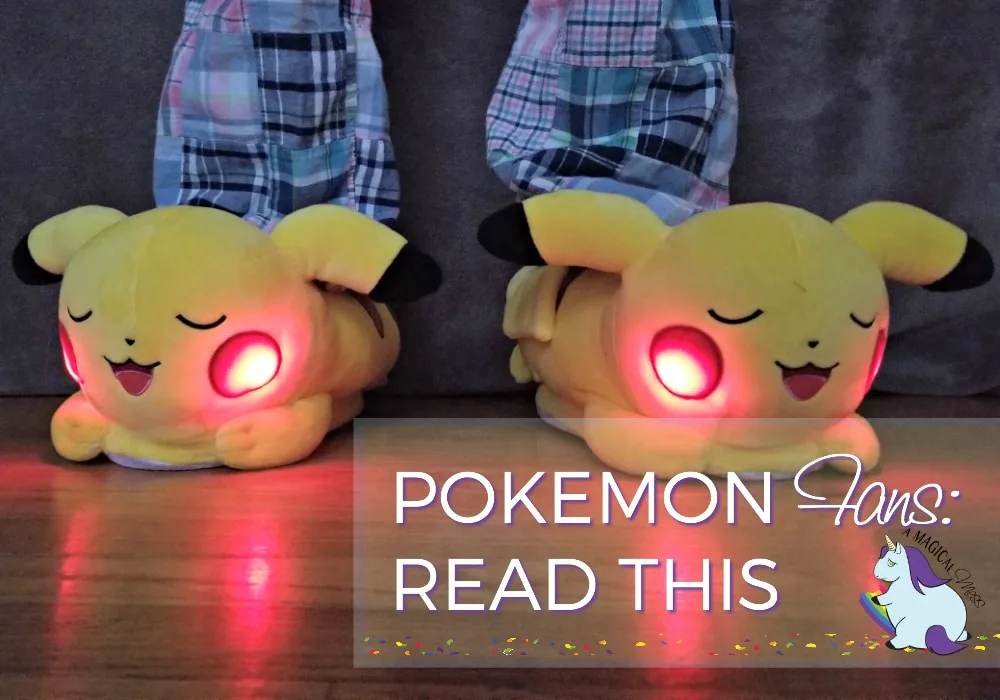 Pokemon Center Locations
Having a local Pokemon Center just down the street made our entire household a far happier place. After becoming a true part of the Pokemon world with Pokemon GO, it's amazing to be able to walk into a place where one can touch–and buy–tangible creatures.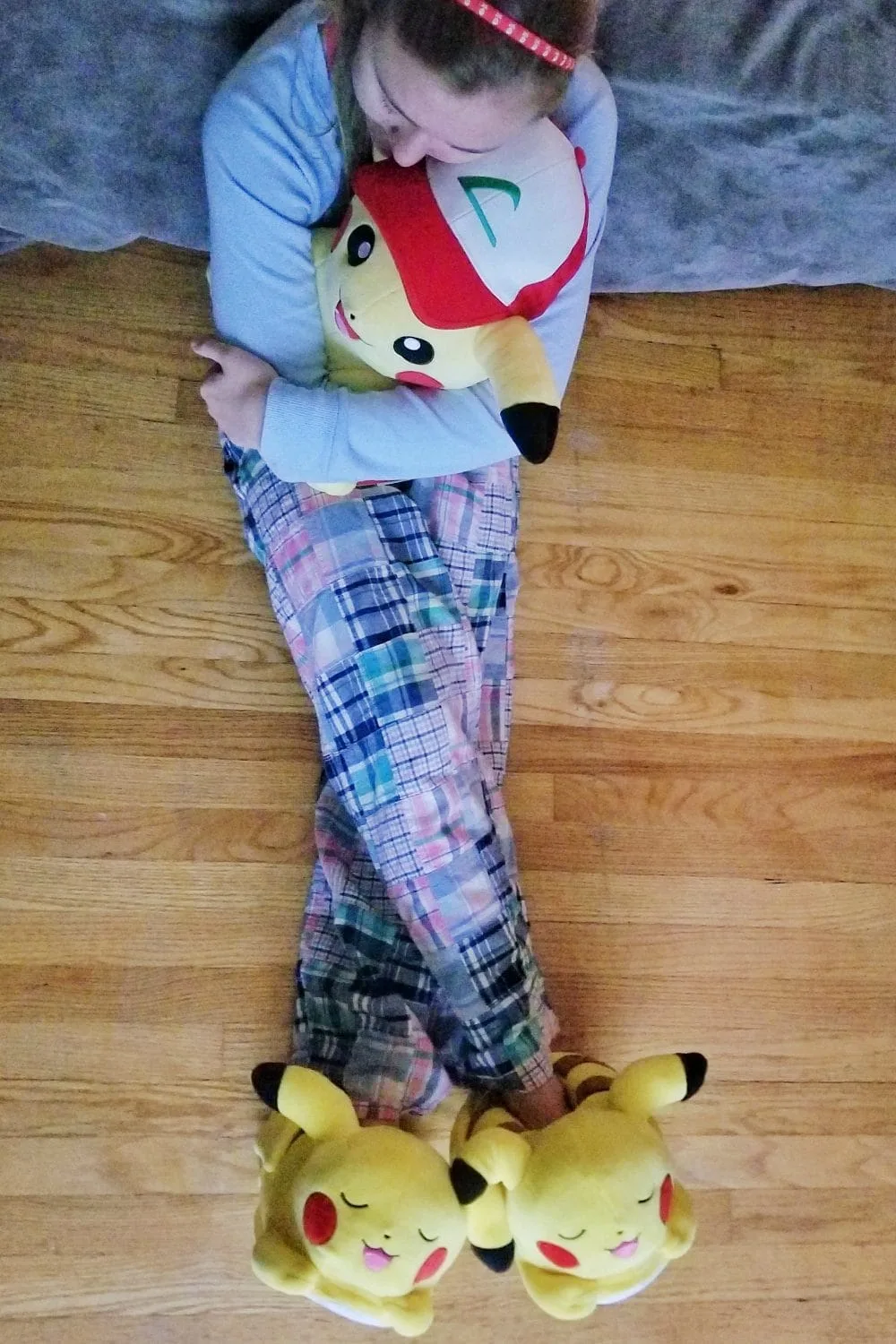 Pikachu has been a long-time favorite of my daughter's, so when we opened the box from GameStop, she squealed like a toddler. She hasn't taken off the slippers since that moment and even our cat, Stewie, supports this fashion choice.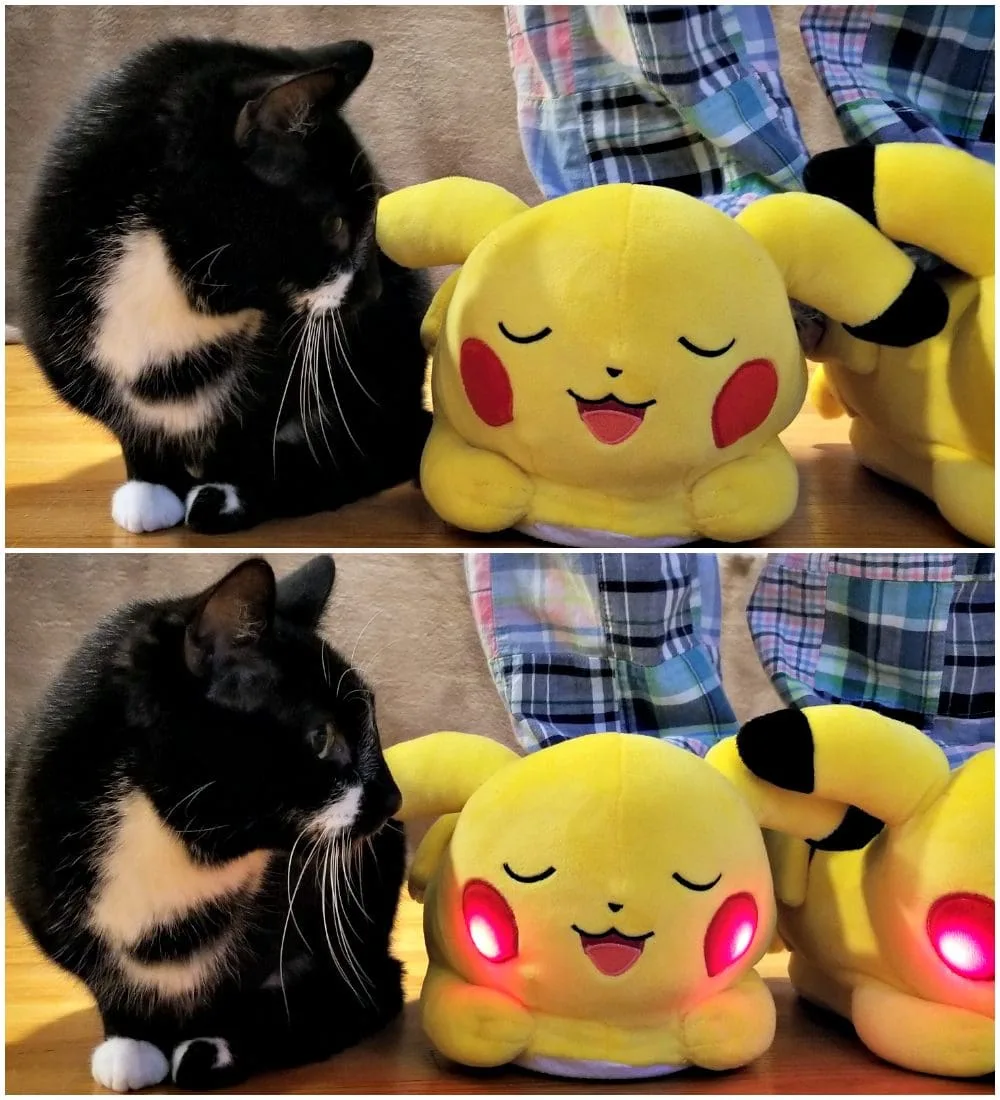 Pokemon Merchandise
Find all this and so much more at your local Pokemon Center location!
Pikachu Jumbo Plush – Large plush topped off with a familiar Trainer hat. Hug it, swap out hats, wrestle with it! Hat is one size – 7 inches in diameter – and fits most teens and adults! Plush stands 13 inches tall without hat and 16 inches with hat. Measures 16 inches across the tips of its ears!

Incineroar Large Plush – Big clawed hands, super-detailed and embroidered eyes and snout—this Incineroar plush stands out, the way an evolved form should! Features a posable tail, to help Incineroar look fierce or stand it's full 14 inches tall.

Pokémon Gallery Figure: Pikachu—Thunderbolt – Pikachu used Thunderbolt! Sculpted and painted to showcase motion and power, Pokémon Gallery Figures capture Pokémon and their moves in amazing battle poses.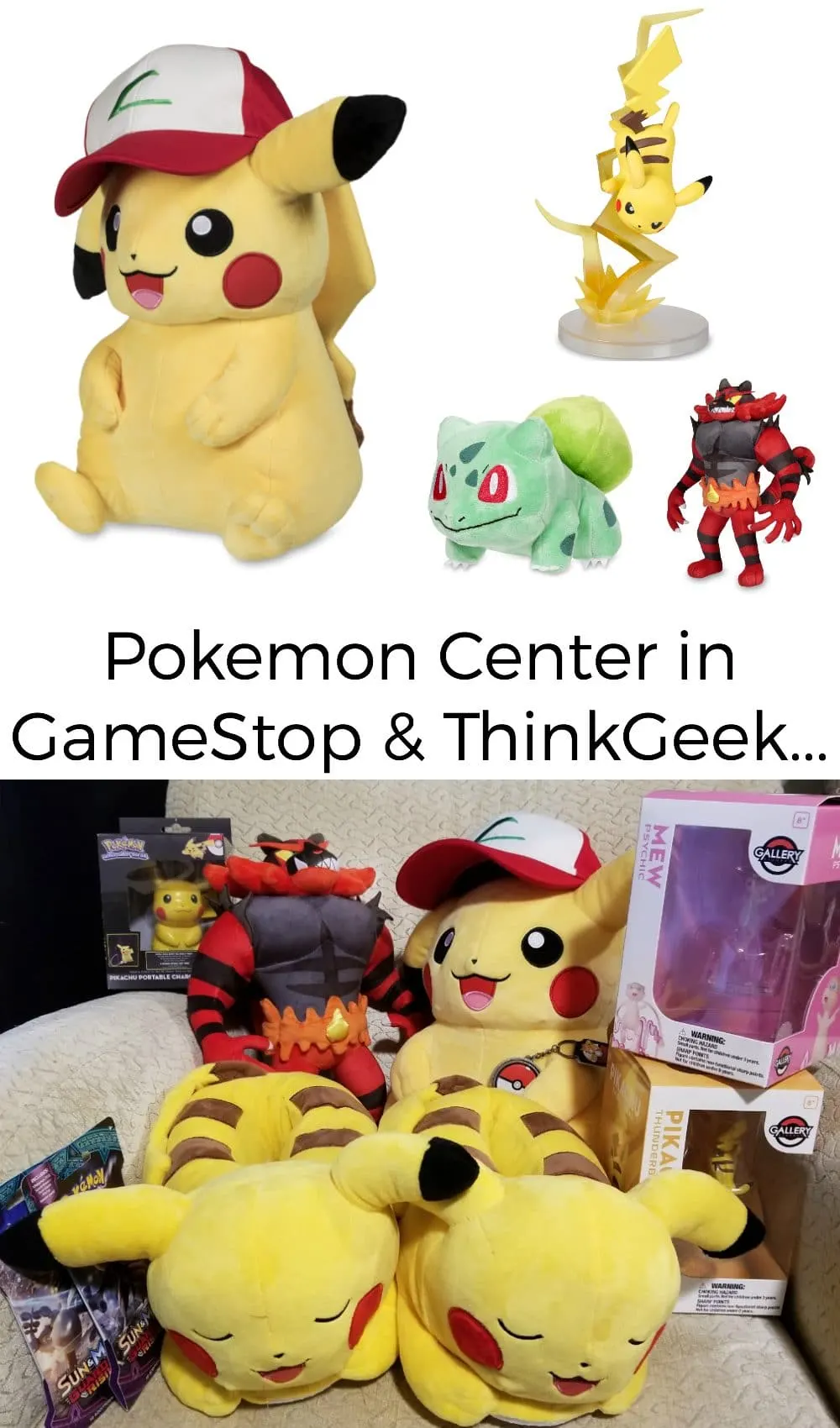 Pokémon Gallery Figure: Mew—Psychic – Mew used Psychic!

Pikachu Portable Charger – Mighty Mini – A ThinkGeek creation & exclusive (also available on GameStop.com) Micro-boost USB charger – extra juice when you need it most using standard batteries. Charges devices via USB port on Pikachu's side and will let you run electronics for up to three extra hours.

Pikachu Light Up Slippers – Pikachu's cheeks light up with every step! Fits up to a US men's shoe size 10/women's size 12.

Pokemon Trading Cards: Gotta Collect Them All!
With the holidays swiftly approaching, head on over and get your Pokemon gifts and stocking stuffers!
Is there a Pokemon Center near you?