Unless you're the parent of a boy in high school, it can be difficult to pick the right gift. Being a decade or two out of their loop can make us dangerous gift givers. Who would want to be responsible for giving the gift of social ridicule?
With the help of my freshman son, we've put together some safe gift ideas for boys in high school. This post contains affiliate links and some items were sent for review.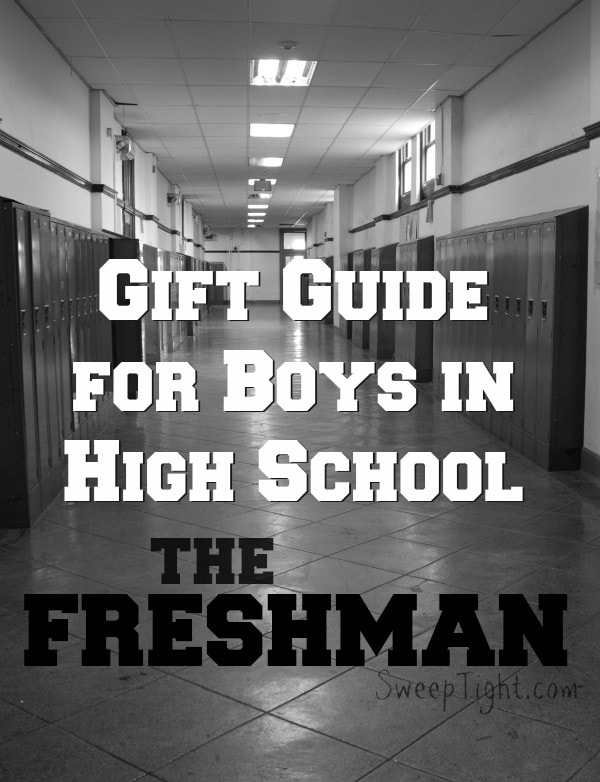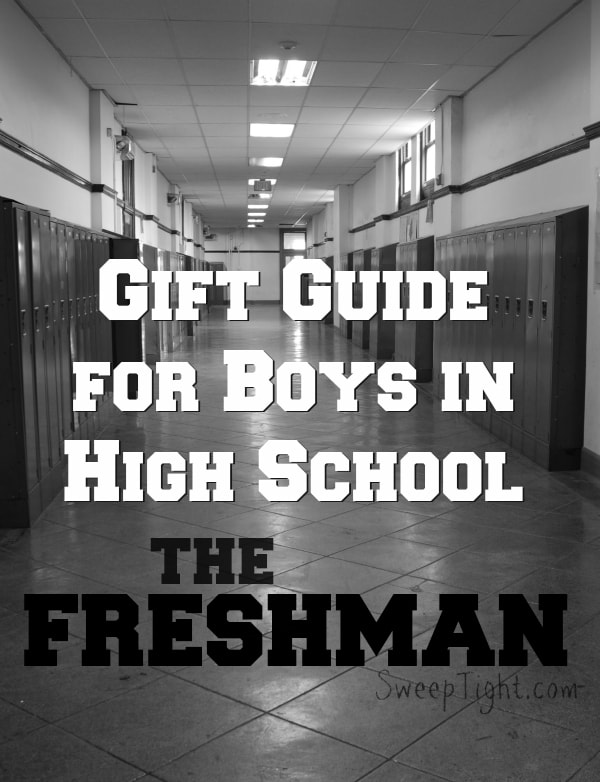 Gift Ideas for Freshman Boys in High School
Tall Socks
Crew socks are all the rage right now. In fact, my son prefers to wear shorts — even in the cold — for the sole purpose of showing off his socks.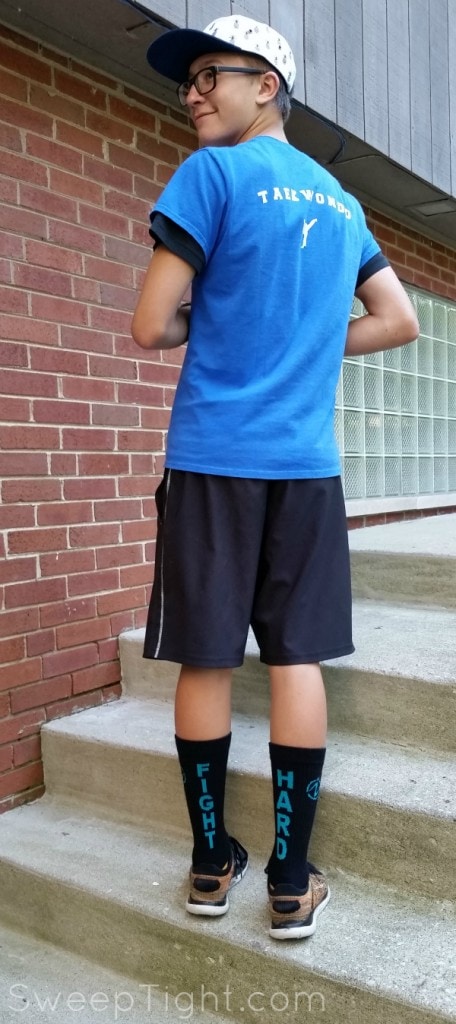 Name brands like Nike and Under Armor are the faves and anything colorful. He loves these inspirational socks from Inspyr as well.
If you haven't seen the teen you're buying for in colorful socks, go for the safe bet of white or black crew socks.
Outdoor Games
Want to encourage more outdoor play? Let these boys still be boys by getting them out there with friends and family.
Capture the Flag REDUX is a new spin on a classic game. In fact, the whole family will want to join in on this glow-in-the-dark fun. The game set comes with everything you need to play right away and includes different game variations to keep it interesting.
Phone Accessories
At this age, they need a phone. But the stress and financial burden of a contract? No way. A prepaid phone allows boys in high school to learn what having a monthly bill is like and the privilege of having their own plan with unlimited talk and text.
Plus they are not sucking all the data from your shared plan. We use ours as an incentive to keep grades up. If he's dedicating his time to his studies and not just socializing, I pay the bill.
During the summer months, it's his responsibility. If they already have a phone, put money into their account to pay for a month or two.
Or, snag some fun phone accessories like cases or extra chargers.
Bluetooth Speakers
Bluetooth speakers are the perfect gift for any high schooler. They can put them in their bedroom or bring them outside and share their jams with all their friends.
Gaming Chair
I guess not all boys in high school are gamers? I don't know the statistics here, but I'd guess the majority dedicate some time to a favorite video game.
A gaming chair is like a throne to a teenager. I'd be shocked if anyone would be disappointed to receive this gift.
Earbuds
Not just high-quality earbuds, but good inexpensive pairs. Busy teens are always going through earbuds. Earbuds are easy to lose, leave in pockets to end up in the laundry, or just wear out from constant use.
Vocabulary Book
I know, I know. You're thinking nice one mom, you snuck this in here. But I didn't! Adam is actually interested in broadening his vocabulary. It's because he wants to impress the girls, but hey, I'm okay with this as long as it's making him more articulate.
I found this book, 100 words every high school freshman should know and the whole family is actually loving it. I grab one word a week and put it on the fridge to encourage all of us to learn it.
Shoes
OMG the shoes. Now, this is a tricky topic. I will see a pair I think Adam with just flip for and I'll show him, and he's completely repulsed. So to be safe, I'd say a gift card for shoes is the best way to go. Perhaps a gift card in a card shaped like a shoe to be more fun.
Clothes
Similar situation as with the shoes. This is a major time for self-expression. It's best to let them have the freedom to do so. Be safe with gift cards, but you can present them in a creative way with fun things like a puzzle box they have to solve before they can get their card.
Discounted Gift Cards
You can purchase gift cards at a discount at sites like Raise or Gift Card Granny.
Monthly Subscription Boxes
A gift that comes once a month is a no brainer and amazing. I'd suggest something like MunchPak, SnackNation, or Sock Panda.
Food Gifts
If he's not growing like a weed yet, he probably will be tomorrow. If he's athletic, the daily calorie requirements are enough to break the bank.
How to gift food? Here are a couple of ideas:
Drive around his area and grab gift cards to some of the local food establishments. Bonus if they are places to hangout with friends.
Get a gift card to the nearest grocery store or better yet, take him shopping. Let him load the cart with all his favorite foods to stock his very own shelf at home.
Again, a snack subscription box is a fun food gift to send.
Related Gift Guides
Do you have any gift ideas for boys in high school to add?