As I walked across the various shapes of colorful, squishy carpet, I arrived at the back corner of the Chicago Auto Show. A strong sense of pride came over me when I saw the familiar oval logo hanging from the ceiling: A sign of family, adventure, memories, and quality. A brand is only as good as the people and products behind it, right? While many consumers are more product-focused, a brand story reveals a lot about the product we're buying. Since I've had the privilege to interact with the humans behind the Kia name and learn their story, I am honored to wear the #KiaFamily badge. This post has been brought to you in partnership with Kia and the Chicago Auto Show. Everything shared here was written from my honest perspective and experience.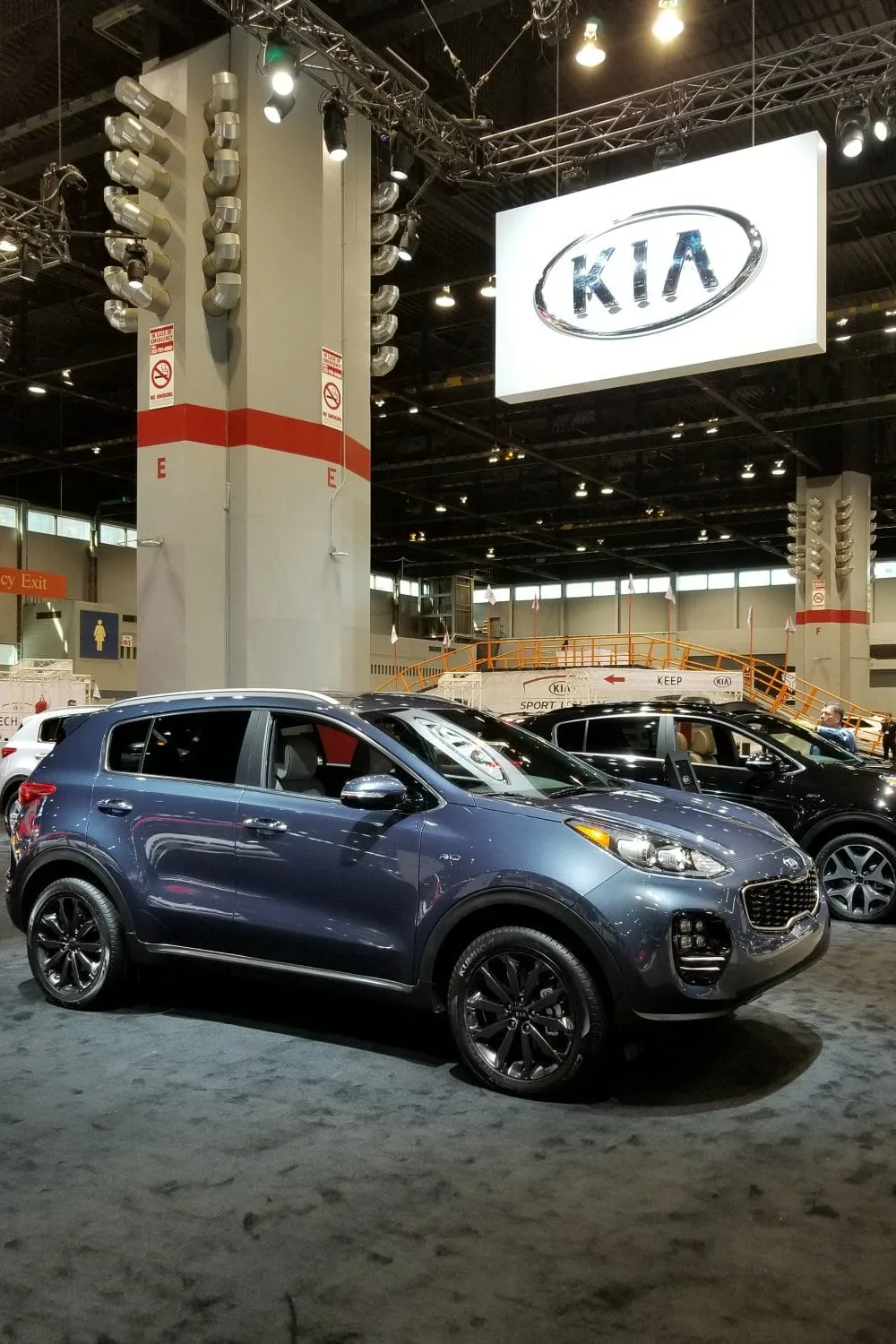 Chicago Auto Show – Kia Pride
Maybe it's because I come from a certifiable mess, but I spend the majority of my energy making sure I surround myself with good people. People that have integrity, are honest at all times, uplift others, have humility, and always strive for improvement. Most of my favorite people come from some sort of disaster that has rooted them in empathy and mindfulness. Kia is my kind of people, and all these qualities are reflected in their products.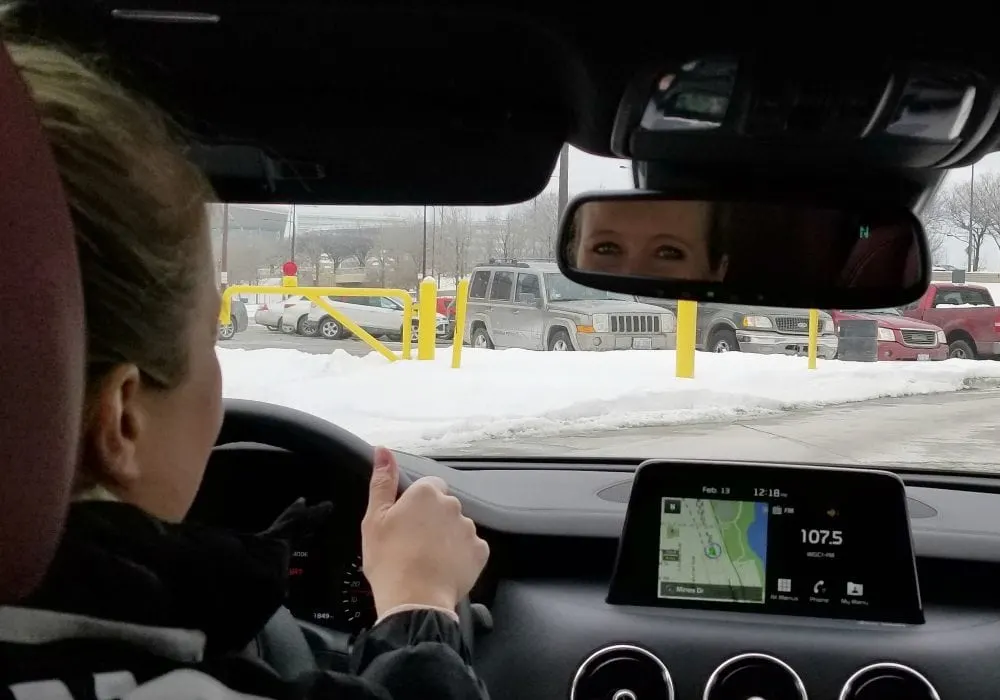 Their brand story is relatable on a human level. Once the awkward, struggling, and bullied kid in the automotive school, this brand has risen to great success and retains the lessons learned on that tumultuous playground. They are now head of their class in some of the most competitive auto segments–all while retaining an authentic message of community. Just like seeing the underappreciated kid rise to greatness on their own terms, justice is being served as the Kia name is gaining the respect it rightfully deserves. They didn't hide behind a sub-brand name or try to reinvent the brand artificially. Instead, they listened to customer feedback and criticism, then concentrated on developing and delivering beautifully designed and expertly engineered vehicles. They've become the friend everyone wants–someone who listens and responds. They are a caring brand, in a world of brands that often appear disconnected from their customers. It's a joy to see Kia now recognized as a world-class brand.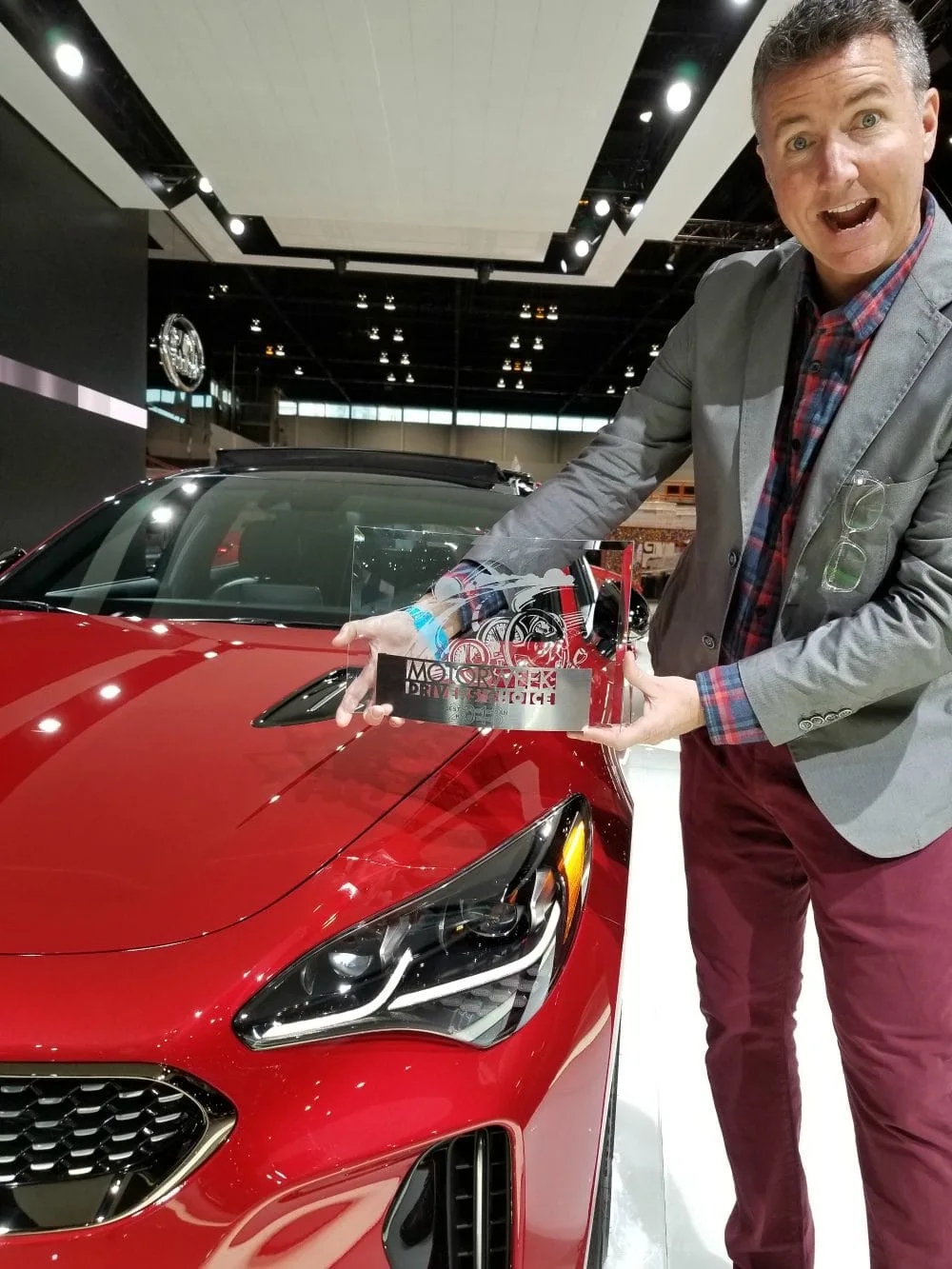 AWARDS
MotorWeek's Best of the Year – Stinger
CNET RoadShow Car of the Year – Stinger
Finalist for North American Car of the Year – Stinger
#1 J.D. Power Initial Quality Survey – Two years in a row!
#1 ranked vehicle in J.D. Power IQS – Cadenza
One of Consumer Reports Top Six Car Brands – #2 among non-luxury brands
#5 most awarded brand in the entire industry – Kelley Blue Book
#3 in the entire industry for Quality – Consumer Reports
#2 among non-luxury brands in 2018 Vehicle Dependability Study – J.D. Power
The next gen of #KiaFamily members are on the loose! #KiaSoulTurbo #CAS18 #KiaCAS #KiaPartner #KiaHamStars pic.twitter.com/yZ4GtNqiXM

— Jennifer & Shelley (@MagicalSiblings) February 8, 2018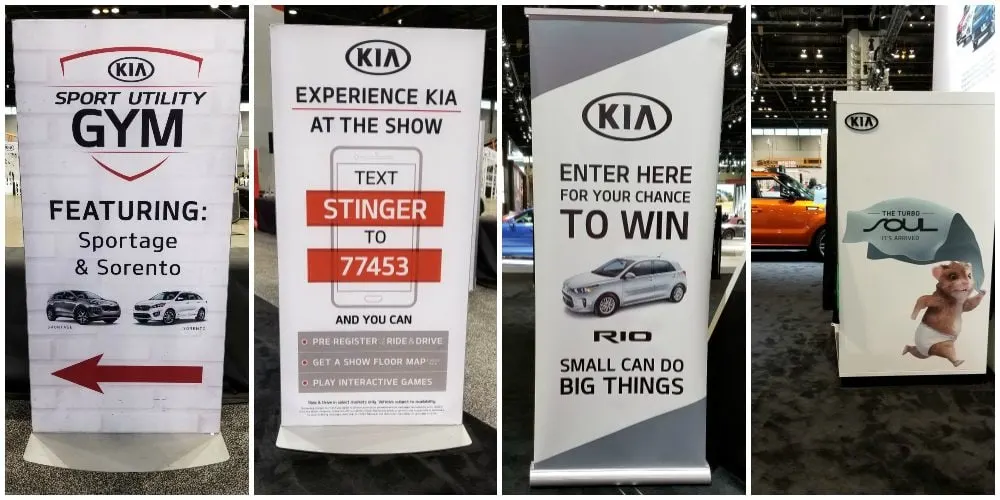 The Kia Booth
Imagine a block party, but with far more expensive toys. You'll have a chance to see all the vehicles in Kia's award-winning line-up. They've also got basketball challenges (a few Chicago Bulls' players will even be on site); a Sport Utility Vehicle Gym where you put Sorento and Sportage to the test; a video booth and interactive games; and if you head downstairs, the ultimate Ride & Drive opportunity.
Take note of the proper gaming stance.#CAS18 #KiaCAS #KiaFamily #KiaPartner pic.twitter.com/BbbYwBMp0Z

— Jennifer & Shelley (@MagicalSiblings) February 8, 2018
You'll even walk out $15 richer having received a $5 Starbucks gift card for experiencing the SUV Gym and a $10 Amazon gift card for the Ride & Drive. I cannot type this with enough enthusiasm: YOU MUST DRIVE THE STINGER!
Watch this video and see Natasha, of Houseful of Nicholes, put the pedal to the metal in the Stinger!
Head over to McCormick Place through February 19th and dive into the Chicago Auto Show!