Our internet carrier just put a cap on data usage. With a household consisting of two full-time work-at-homers, two teenagers, and two retirees, this hit harder than we could have ever anticipated. We stream everything–from everything. Our phones, iPads, PS4s, laptops… we've become entirely dependent on wifi. With so many people tapping in it's important to have the best router for multiple devices. For security and with the new data cap, for usage monitoring and control. I received the Norton Core secure Wifi router for free and compensation to facilitate this post. All thoughts and opinions shared are based solely on my experience.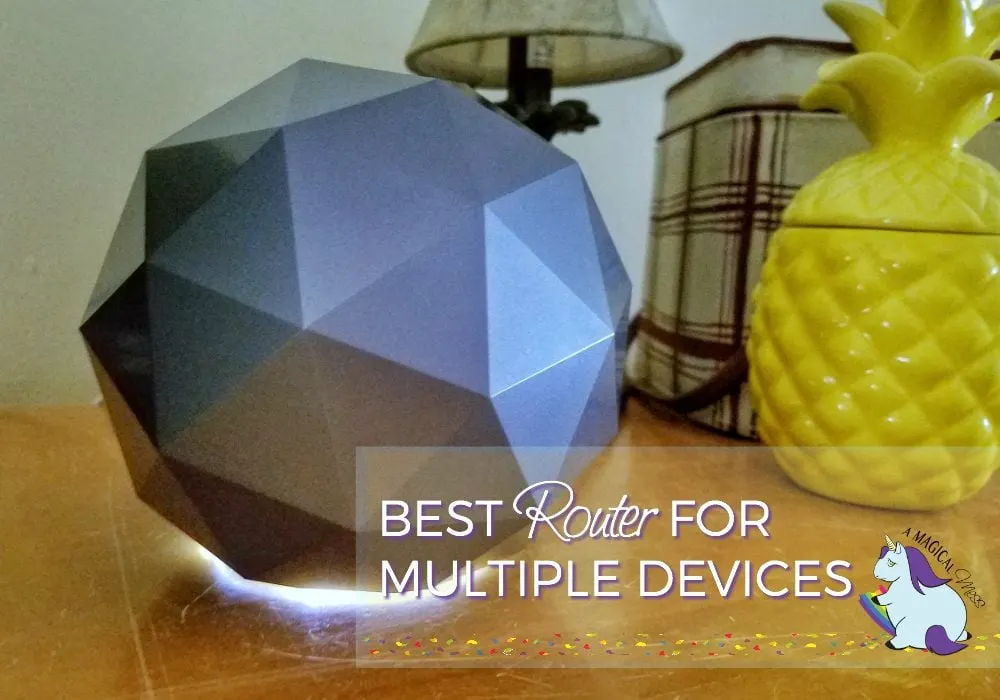 Best Router for Multiple Devices
Whether you live in a multigenerational home like us, or in a buzzing big city apartment, your wifi network needs to be safe and secure. You want to make sure your connected devices are not accessible to potential threats and can monitor your data usage to avoid hefty charges. But, all this shouldn't have to be a time-consuming, frustrating process–especially when you have guests over that need access to your wifi.
Meet the Norton Core. This sexy little orb takes just moments to setup and has the most user-friendly app I've ever used. From the app, I'm able to monitor internet speed, who is accessing our network and even allot times for guest wifi use. The app requires mobile data plan or an Internet connection.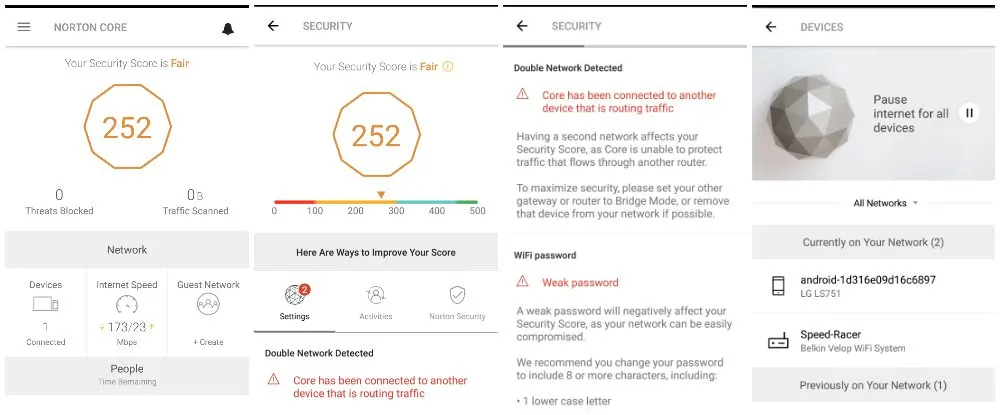 The Norton Core app also gives me a Security Score and provides suggestions on how to improve areas of weakness. For example, we have another device routing traffic, and because the Core doesn't protect traffic that flows through this router, it was suggested that this device be put into "Bridge Mode," which makes us feel more secure using the Core than the other router. Norton Core also includes a one-year complimentary subscription to Norton Core Security Plus that helps protect your home network and an unlimited number of your connected devices against malware, viruses, and hackers. It also comes with parental control software for your kid's devices while at home or on-the-go.¹
Teenagers
Between Netflix, YouTube, and Spotify, it's amazing my kids know how to verbally communicate with other humans anymore. They're constantly on some sort of device streaming some sort of content. Thanks to the Norton Core, I am now able to monitor and control their usage. Plus, when their friends come over I can set up a guest network in just moments so that they're not abusing our wifi and racking up unexpected usage charges.
Core also enables control of what categories of sites can and can't be reached by each user, and days/times where access is allowed/prohibited. The nights spent worrying and checking on my kids to make sure they're not staying up too late on watching videos are over. I just shut down their wifi access at night. I had no idea they were losing so much sleep until I heard the complaints that they couldn't access Snapchat at 11 pm! (This obviously brought about a whole other conversation, but kudos to Core for bringing that to my attention!)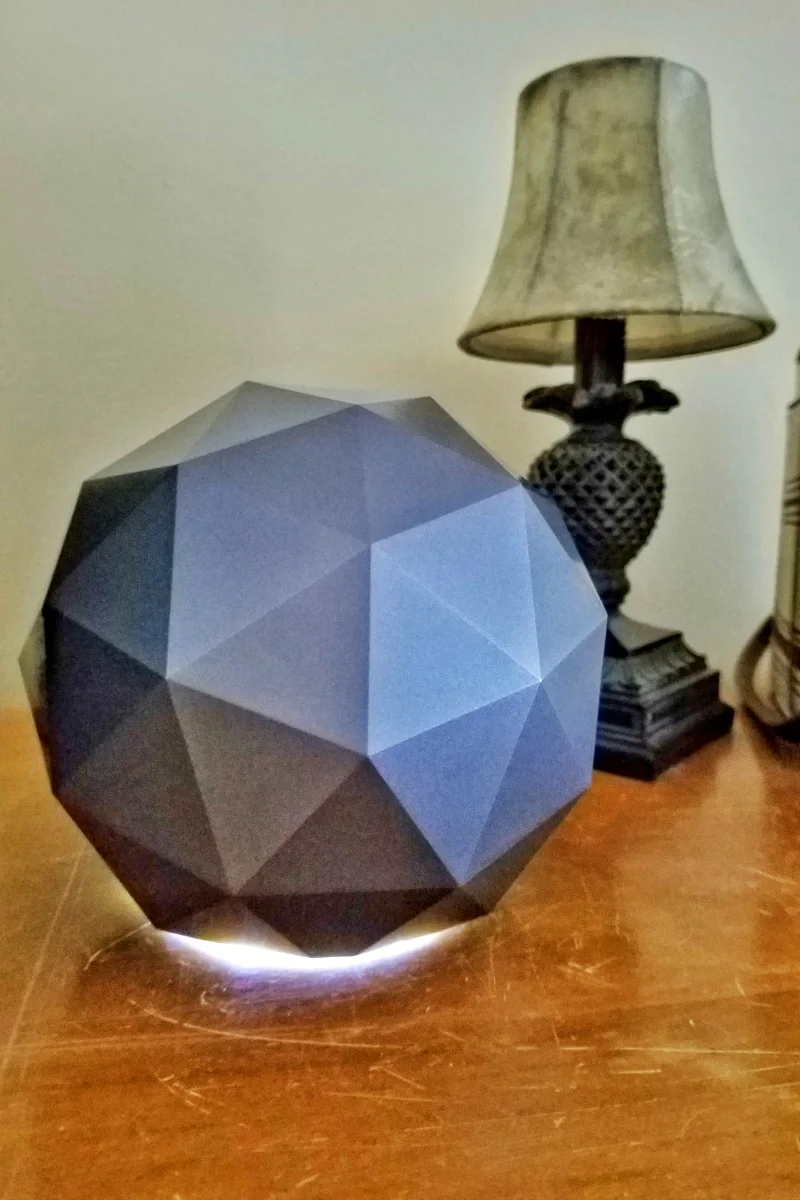 Super Cool Design
Since the whole point of having the best router for multiple devices is to be able to easily connect to wifi, you want to have the router in an unobstructed place–which means it's on display. The Core looks so cool it becomes a functional decoration. It's modern, sleek, and yet muted enough to fit into any decor theme.
Thanks to the Norton Core, I have confidence that our home network and connected devices are secure, I can retain a little more control of my teenagers' internet habits, and still maintain my cool mom status because I don't have to be stingy with the password when friends come over.
Where do you need the best router for multiple devices? College dorms? Multigenerational living? City apartment? Tell us in a comment below!
¹ Subscription renewal is required for security and parental control features after complementary term. Please review complete terms during setup.