Whether you find yourself trying to capture your kids or are a paid professional photographer, these are the best smartphone camera lenses. They are super easy to use, affordable, and crazy good quality. I received these lenses to facilitate this post, but all thoughts and opinions shared are based solely on my experience. and our families.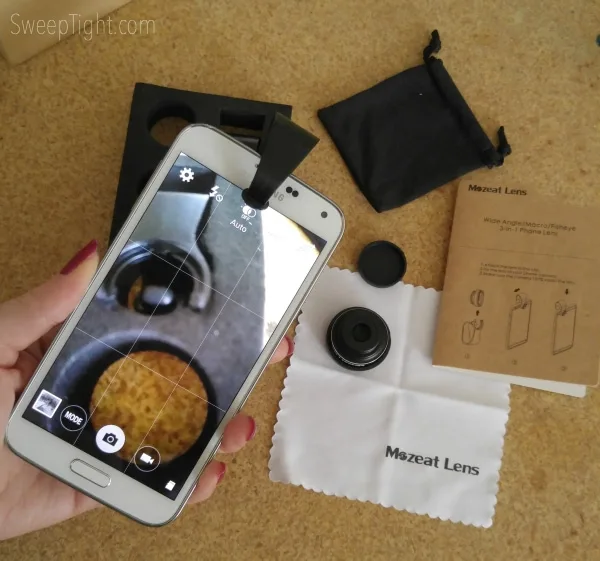 Best Smartphone Camera Lenses
I own a pretty heavy duty DSLR camera with multiple lenses. You know how often I have it with me when I want to photograph something? About .06% of the time. However, I ALWAYS have my smartphone with me. I have a Samsung Galaxy S5 and bought it mainly for the camera–which is excellent. But even with an outstanding smartphone camera, it has limitations.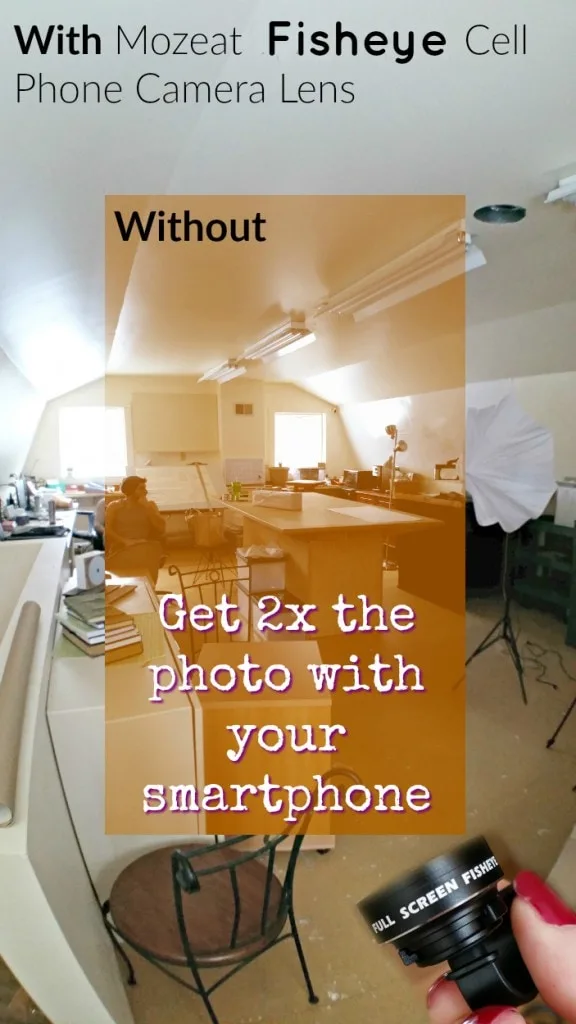 Getting the Full Picture
The Mozeat Wide Angle smartphone camera lens allows you to capture 2x the picture without much–if any–distortion or loss of quality. Even the full size fisheye which comes with the 3 in 1 Mobile Kit has minimal bowl-like appearance and covers a huge span of photo space without any black circles. My DSLR wide angle lens doesn't even do that!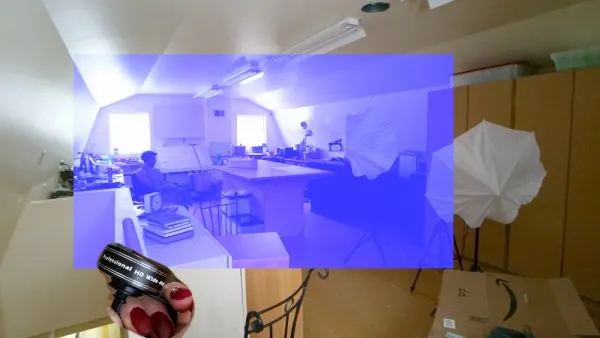 Sooper Close-Ups
I love taking macro shots of things found in nature. Flowers, bugs, moss, you name it, there is something about seeing something super close up that is just so cool. Since it's about 4 degrees in here in Chicago, I decided to take a macro shot of the frost on our office windows. This 3-in-1 Mobile kit comes with a macro lens, wide-angle macro, and the fisheye (seen above.)
Here's a shot using just the macro lens: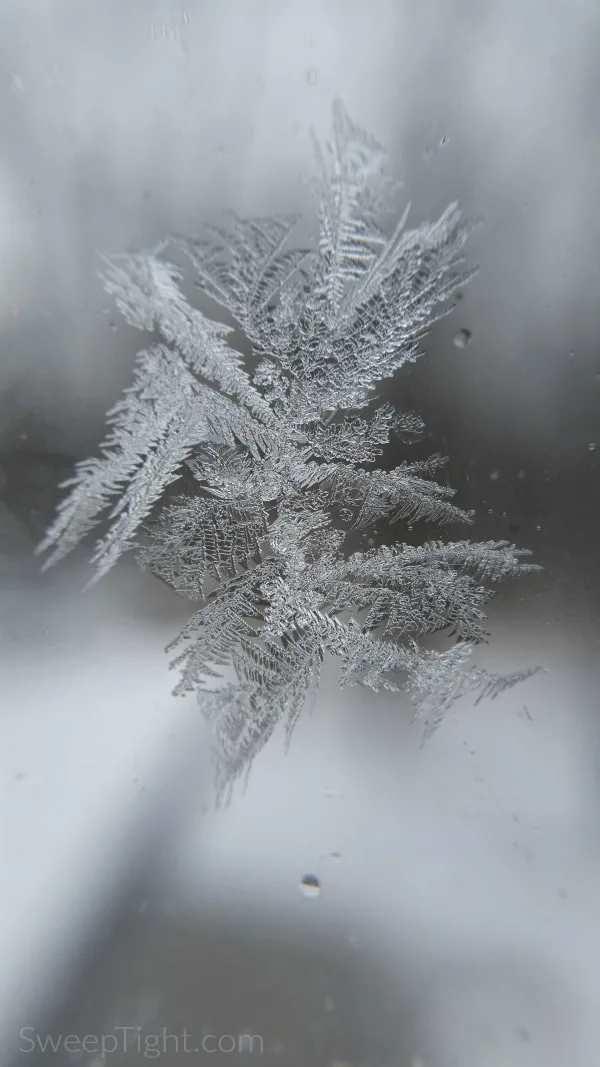 To show just how great this picture quality is, I zoomed in on the photo itself to show just how close you can see.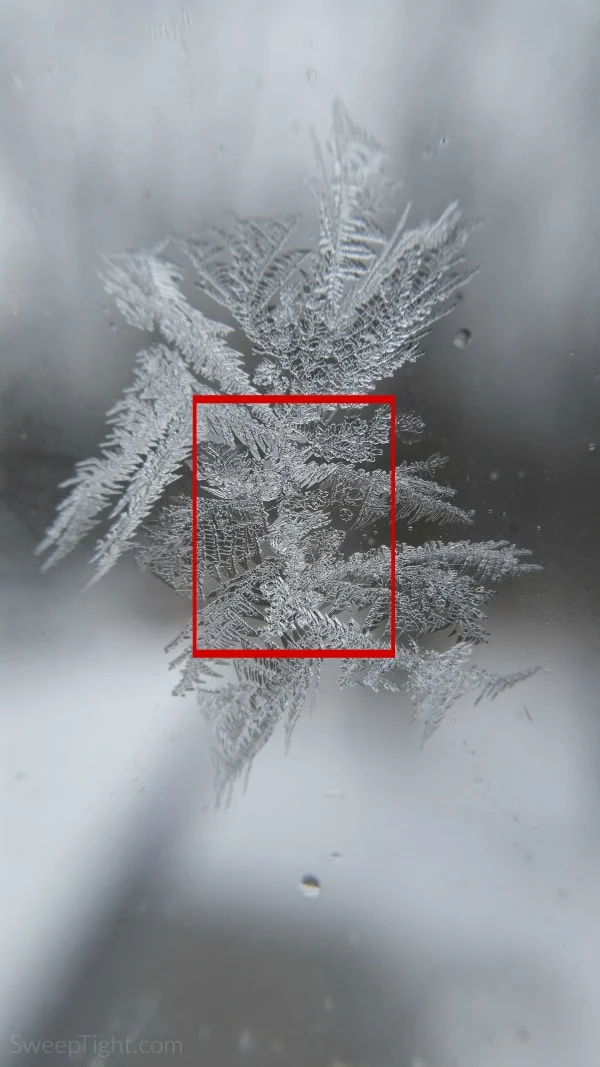 Here's what's in that red box above: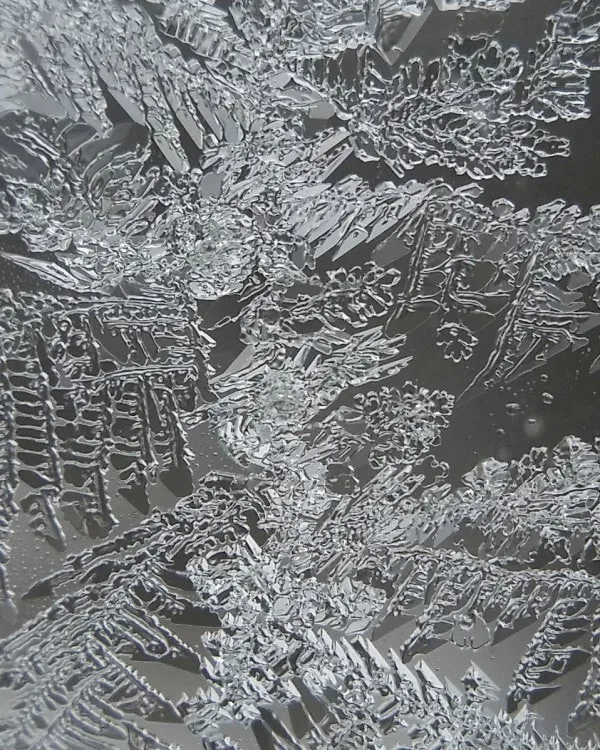 Isn't that gorgeous?! And incredible!? Granted, my S5 has a 16 megapixel camera, but it is not capable of taking this kind of macro shot without this super cool lens. And you get the 3 in 1 value.
To Infinity and Beyond
If you're trying to see farther into the distance, the telephoto lens is what you need. I personally hate using the zoom on my phone because it decreases the quality of the image (typical for a smartphone.) Using this telephoto smartphone lens you can see 2x farther.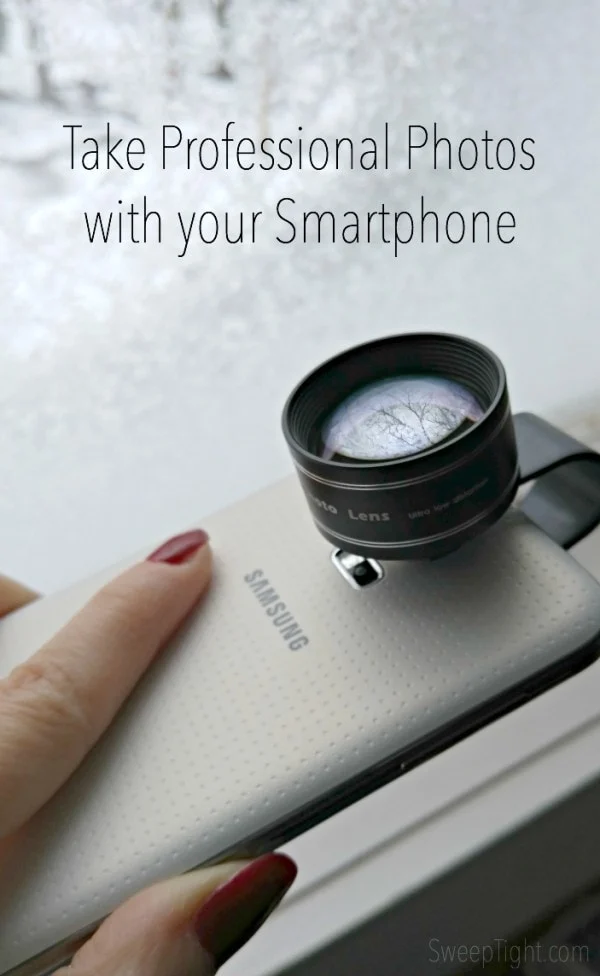 All of these lenses clip onto your smartphone in one easy step. They each come with little carrying cases that easily fit into your purse or bag and a lens cloth for easy cleaning. You can get all of them and they would make a great gift.
What would you photograph with these smartphone camera lenses?