Have you ever had to cook for several people in an outdated kitchen? This has been the case for us for several years. Our appliances are dated, we lack significant counter space, and organizing the cabinets requires master Tetris skills. Even with limited space, getting a few kitchen prep essentials in time for the holidays can save a lot of stress. There's already plenty of that to go around, so why not make your time with loved ones more enjoyable! The reviewer has been compensated in the form of a Best Buy Gift Card and/or received the product/service at a reduced price or for free.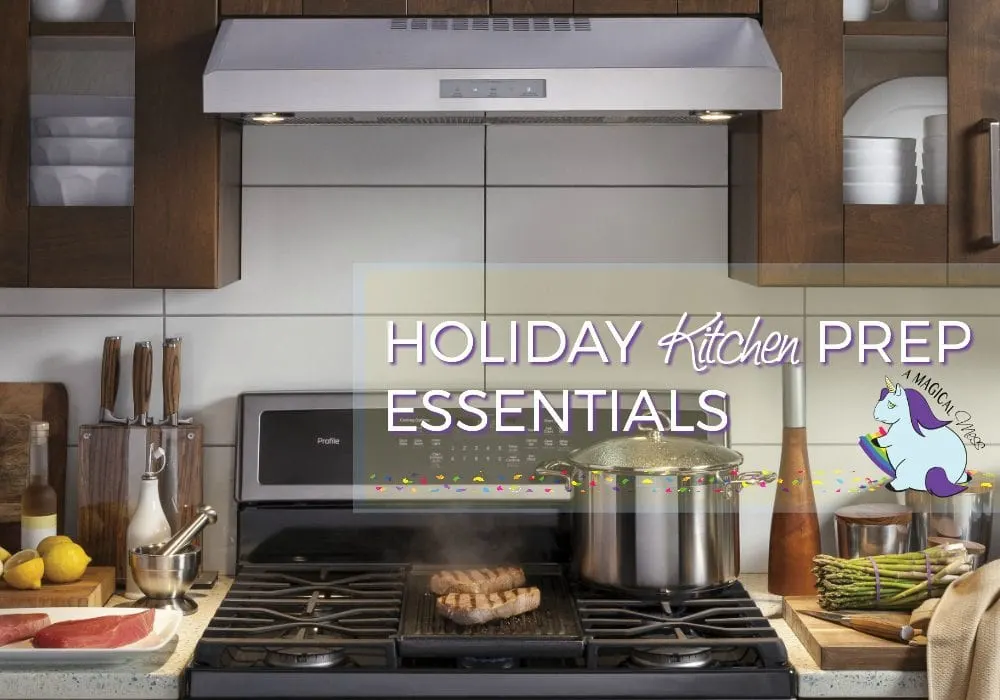 Kitchen Prep Essentials
Thanks to the GE appliances available at Best Buy, (amazing deals right now) swapping out your older kitchen appliances can do wonders for your, well, whole life.
The Cool Stuff
I'd like to discuss this GE Keurig Kcup French Door Refrigerator first. Yes, you read that correctly. There is a Keurig built into the door. Not only does this save you a tremendous amount of counter space, but it's also just freaking awesome. You'll get fresh, filtered water in your coffee or tea every time and never have to refill the reservoir. We're getting closer and closer to my dream of having a Jetsons-style automated kitchen, and this fridge is a step in the right direction.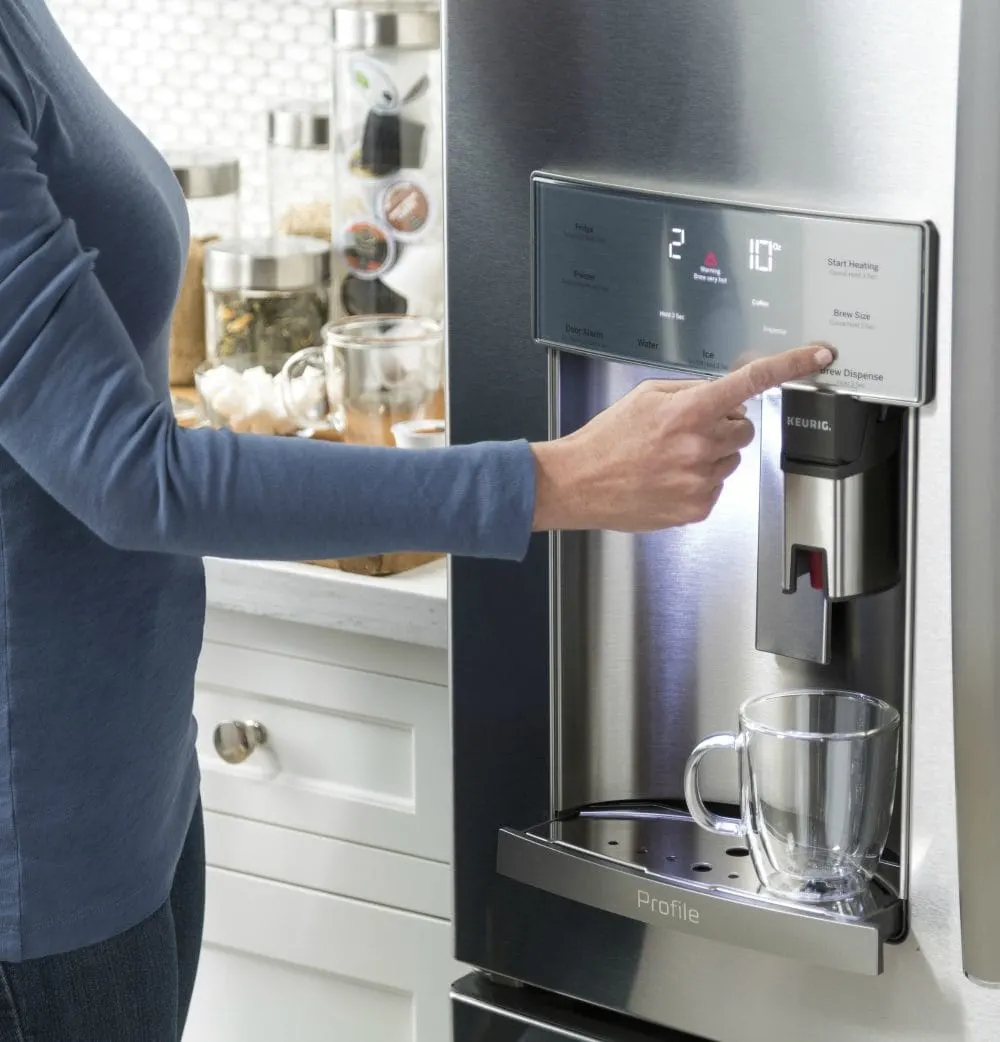 Plus, your holiday guests will have the pleasure of picking their personal beverage favorites without having to compromise with a shared pot. You can even use the GE app and schedule your hot water for the ultimate convenience. This fridge also boasts all the greatest fresh-locking technology to keep your produce crisp.
The Hot Stuff
When it comes to holiday baking, cooking, and heating, there never seems to be enough room in the oven or on the stove. But, with the GE Profile Gas Range, you've got an edge-to-edge cooktop with extra-large, integrated reversible cast iron grill/griddle. You can cook up to six grilled cheeses on the industry's largest integrated griddle, and then flip it over to grill your favorite foods.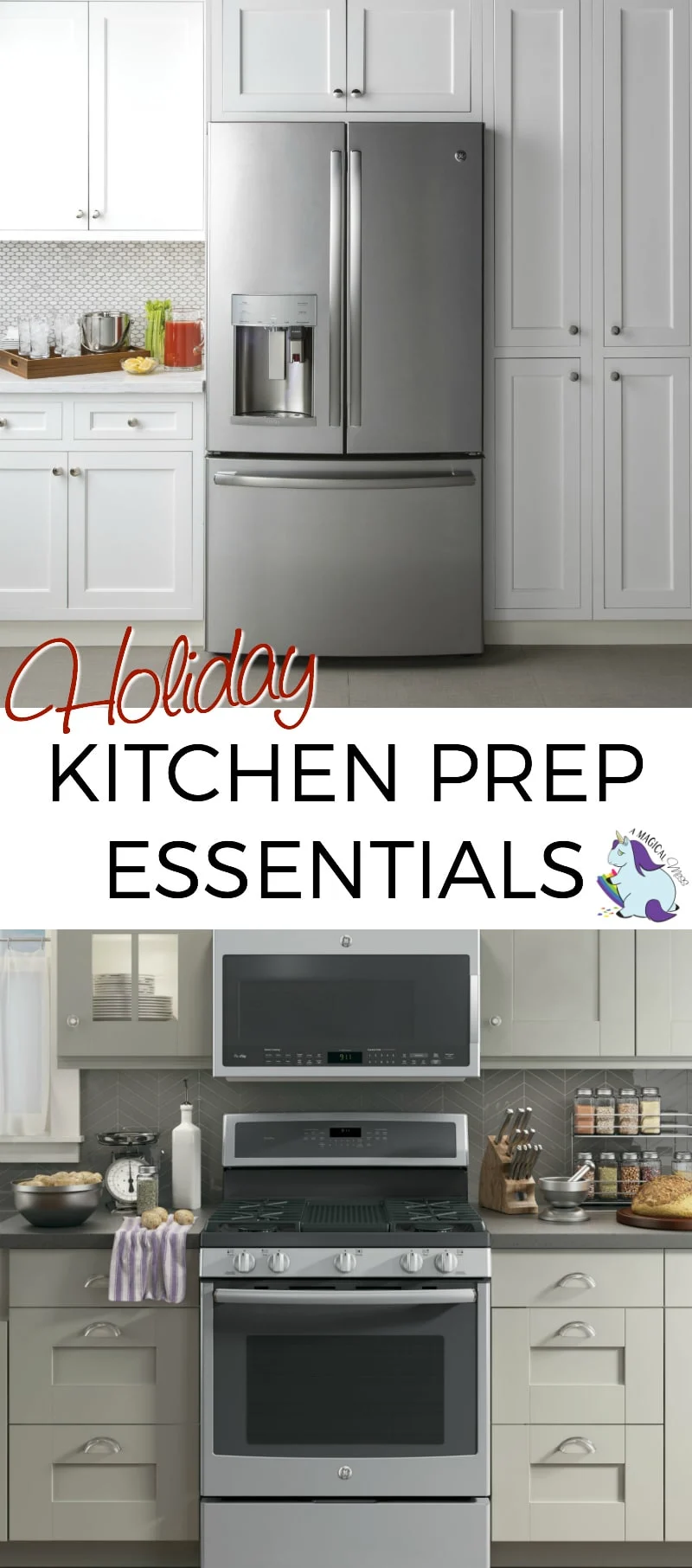 With GE's clean lines, minimal curves, and streamlined look, it's easy to mix and match and still have a stylish kitchen.
Special Offer
Right now you can save up to $1,200 on Select GE Appliance Packages! Purchase 4 or more eligible GE Profile™ or select GE® appliances and, depending on the number of appliances purchased and whether any are BONUS models, receive a GE Appliances (GEA) Visa prepaid card valued up to $1200. Click here for more details.
Obviously, all these sweet bells and whistles are brag-worthy during the holiday rush, but they'll also make day to day life so much easier. These are the things worth investing in because they pay you back daily. All the minutes saved in the kitchen can be spent on more important things. Extra cuddles between the sheets on those chilly mornings, more time reading with a cup of tea, or just additional quality conversation because you can focus–whatever your passion, rack up those extra minutes and spend them with pizzazz.
Which of these holiday prep essentials would you love to see in your home?