Spooky campfire stories are one of the most fun parts of family camping. When I was a kid, our campfire stories were either read from a book or recounted by memory. With Audible, scary stories can be enjoyed by the entire family at the same time. This way no one knows what's coming, and everyone can be surprised and spooked at the same time.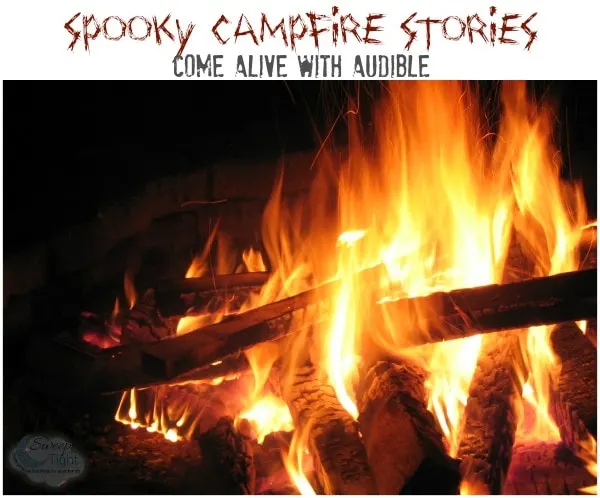 What is Audible?
Audible is an Amazon company which allows its users access to over 150,000 audiobooks. Stories are beautifully narrated and can be enjoyed while driving, exercising, camping, or anytime. Listening is simple. Just download the Audible app on any smart device and enjoy your audiobooks virtually anywhere.
Reading is one of my favorite hobbies. It is, however, one that can suck up some serious time. Being a multi-tasker by nature, it bothers me that I cannot read a book and do something else at the same time. Well, Audible solves that problem. I can listen to a book while doing chores around the house. Problem solved. My husband likes to listen to audiobooks on his drive home from work. It makes getting stuck in traffic far less stressful and I am pretty sure it's seriously helping to lower his blood pressure!
Spooky Campfire Stories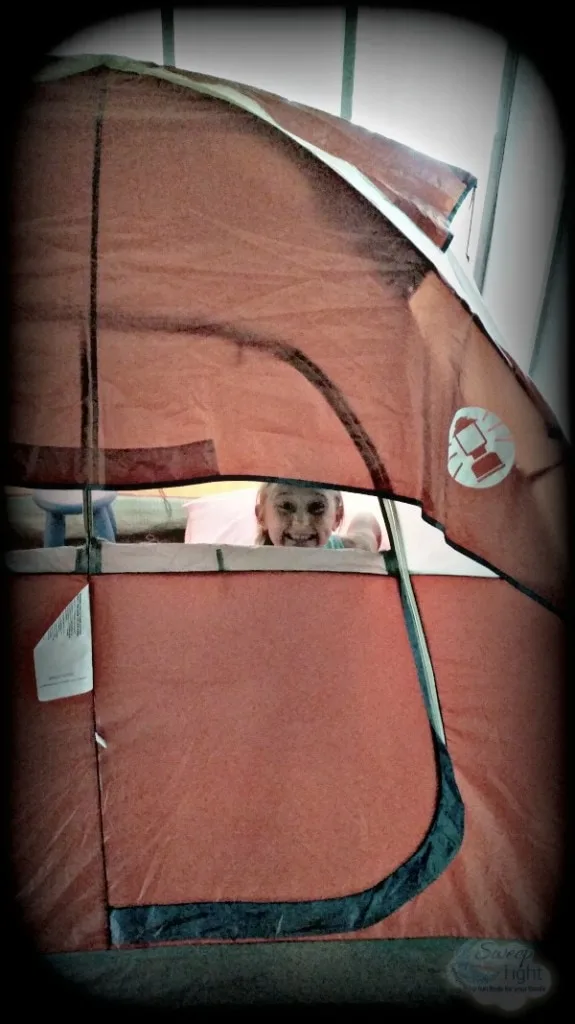 When thinking about camping (or glamping in my case), Audible just got even more awesome. Just picture sitting around the campfire, or laying inside your tent listening to the newest Stephen King novel. Light rain drizzling in the background or the sounds of the wild can amplify any horror story. Of course, choose an age-appropriate book based on your family members. You don't want your spooky campfire stories to horrify anyone too badly!
With all of the choices that Audible has to offer, there's sure to be a story that everyone will enjoy. Whether it's a family favorite, or something new, it's an easy way to create memories for a lifetime during your camping trip.
How to Get Audible
You can start listening to your first audiobook within minutes. After you check for an Audible promo code signing up is a breeze. If you are a current Amazon customer, you can simply log in using your account. Listen to your first book for free. After that get a book a month and cancel at any time. Download the app to your device(s) and start listening!
Do you tell spooking campfire stories? Have you tried Audible yet?