A simple backyard campout is something that can be thrown together quickly and yet, has the power to create precious lifelong memories. And, with Nature's Sleep Memory Foam, a backache doesn't have to be what you remember.
I am a Nature's Sleep Ambassador. While I receive free products to facilitate my posts, all thoughts and opinions are my own.
Backyard Campout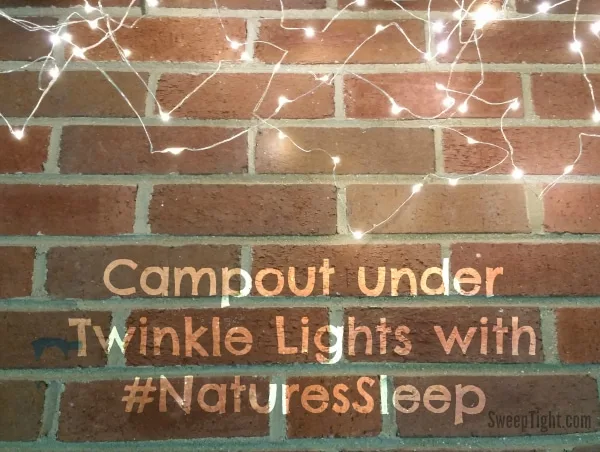 We live in a very wooded area right next to forest preserve. We have been talking about having a backyard campout for some time but the coyotes in the area have become quite an issue.
So, rather than ruin the fun, we decided to put up the tent inside the screened-in porch. I put up a ton of fun twinkle lights and let the girls use our new Nature's Sleep Memory Foam topper.
Chesney and her friends loved it out there and were even communicating with the coyotes! The girls would howl and then they would howl back!
I tried the memory foam topper and this thing is super comfy, but I was quickly booted out of the tent. I guess I'm just not cool anymore. :/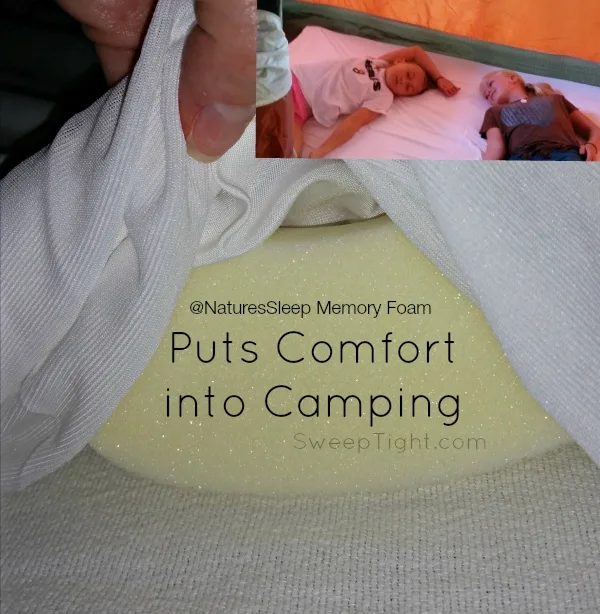 I didn't think the girls would last all night out there. Even though they were perfectly safe, those nighttime woodland sounds can be awfully scary. But they must have been so darn cozy it didn't matter because they slept through the night like champs!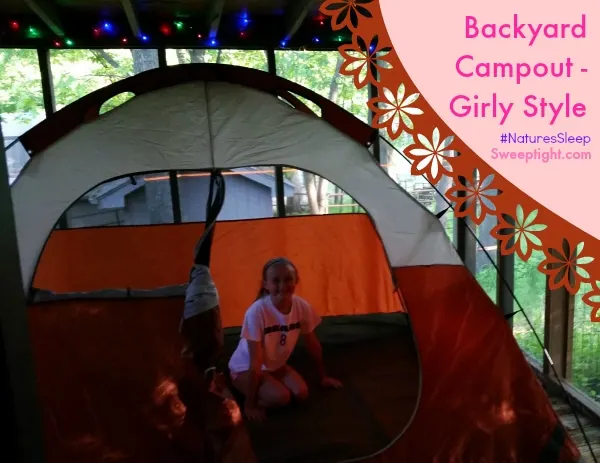 Although, one appeared to be more rested than the others in the morning.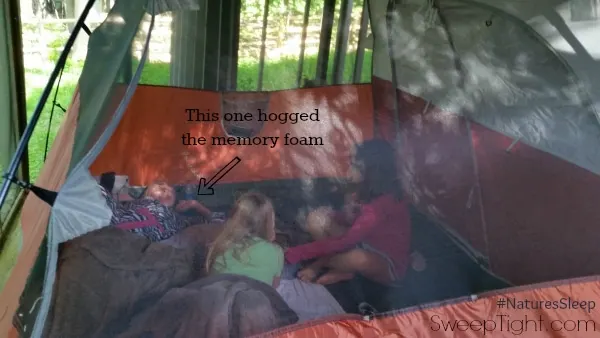 Backyard Camping Tips
If you have a screened in area, don't be afraid to use it. Especially if you live in an area with lots of forest creatures and plan on leaving kids out all night, safety comes first.
Tents are fun no matter where they are when you're a kid! Sheesh, I even caught Grandma in there this morning!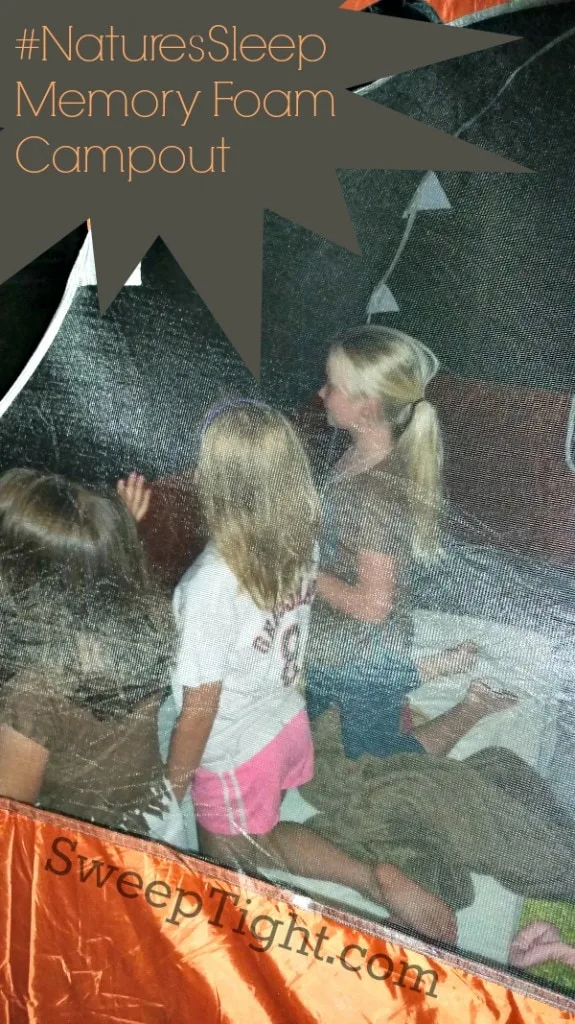 But, in case you're not in an enclosed area, don't forget these important things:
Extra baggies and Tupperware to keep critters out of your snacks
Duct tape – just have it. This stuff can save lives.
Nature's Sleep Memory Foam – whether you have a bad back or not, a twin topper allows you to get a luxurious night's rest wherever you are.
Biodegradable wipes – I cannot sleep with grimy hands or feet. Maybe I'm a freak, but a quick wipe down makes me feel so much better.
Garbage bags (don't forget to lock any food waste into a container or car to prevent animals from getting into it)
Clothesline – there is nothing worse than a pile of wet towels and no where to dry them
Blister bandages (these are just so awesome)
Hand broom with dustpan – I cannot stand a dirty tent. This is a quick and easy way to get rid of sand, seeds, and soot.
Don't forget your friends! Camping together strengthens bonds that will last forever!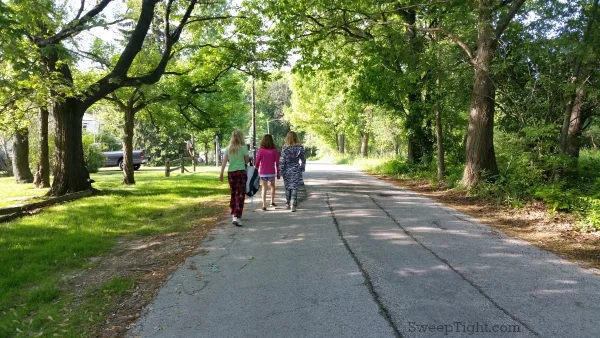 Do you ever plan backyard campouts for your kids?