Hilo is still cruising right along with his weight loss program through Hill's Pet. He just loves the food and we are noticing him slimming down quite a bit. We haven't had him officially weighed at the vet yet, but there are many signs showing his improvement. This post is sponsored by Hill's and the Pet Blogger Network. I am being compensated for helping spread the word about Hill's Prescription Diet Metabolic Food, but Sweep Tight only shares information we feel is relevant to our readers. Hill's Pet Nutrition, Inc. is not responsible for the content of this article.
Hilo's Weight Loss Progress with #HillsPet Food
We noticed early on that Hilo can now go up the stairs with a lot less effort. This has to do with him weighing less and the warmer weather, I think. The cold was really doing a number on all of our joints! Running around in the yard seems to be a lot more fun for him now, too. He's even getting closer to catching up with the Grump. (Well, almost — the Grump is like a tiny flash.)
Probably the biggest indicator to me is that Hilo seems to genuinely want to be more active. Before he was content to lay around all day long. We would have to coax him to get up. Now he paces around and comes to us, letting us know that he wants to go play.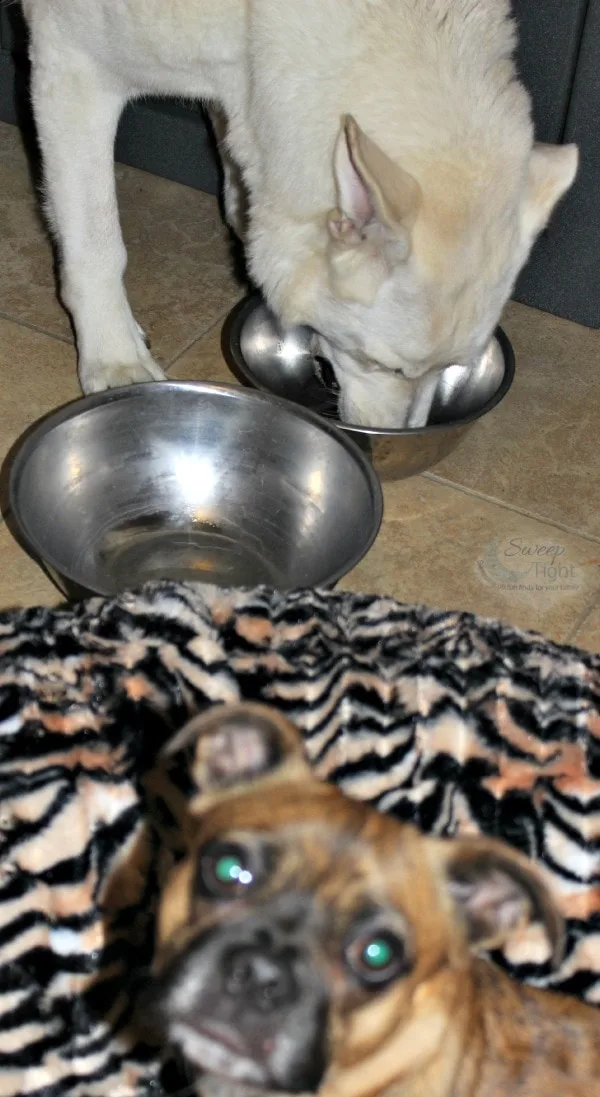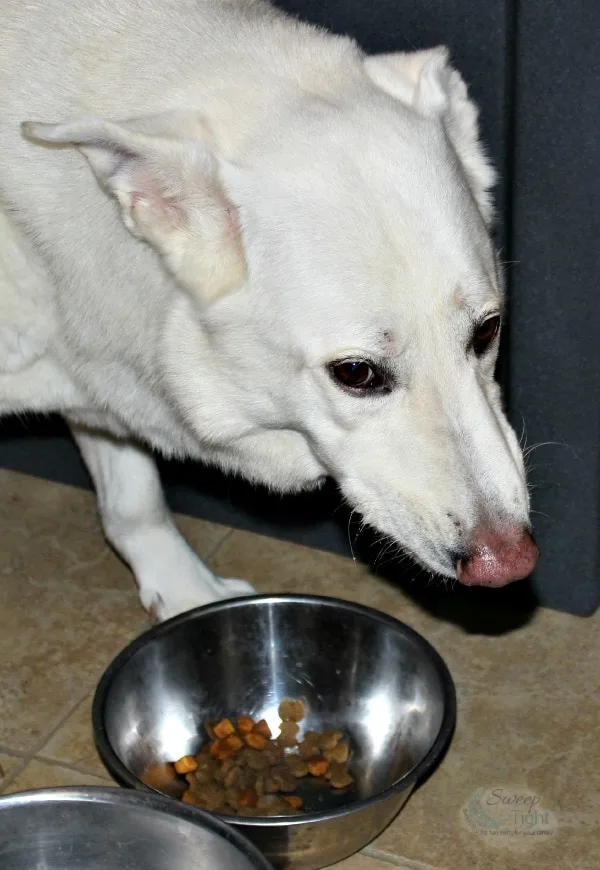 As for the food, it must be just delicious. He has never gotten so excited for feeding time before. The Grump goes wild, too, even though he doesn't get any. He waits eagerly in hopes for crumbs or tiny leftovers.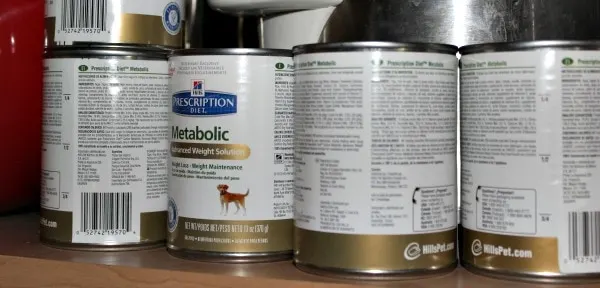 We are still mixing in a little bit of his old food in with the Hill's Prescription Diet Metabolic food because Hilo tends to have a very sensitive stomach. Taking it slowly is the best way to go for us. We also haven't tried much of the wet food for the same reason.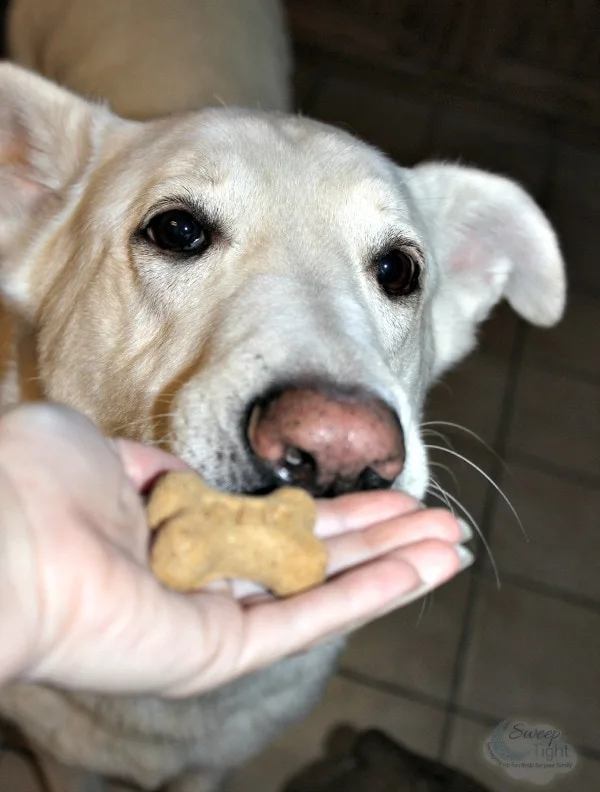 There are plenty of treats, too. The bones are a good size and he just gobbles them up. Once again, he can be picky about his treats. Sometimes he won't even eat certain treats, but loves the ones from Hill's.
We continue to be pleased and impressed by Hilo's weight loss progress. Stay tuned for his final numbers!