Having a comfy pet bed for your animals is important. Most of them spend quite a bit of time lying around, so it might as well be in luxury. We received a pet bed from Baylee Nasco, but all opinions are our own.
Dogs Lounging in Luxury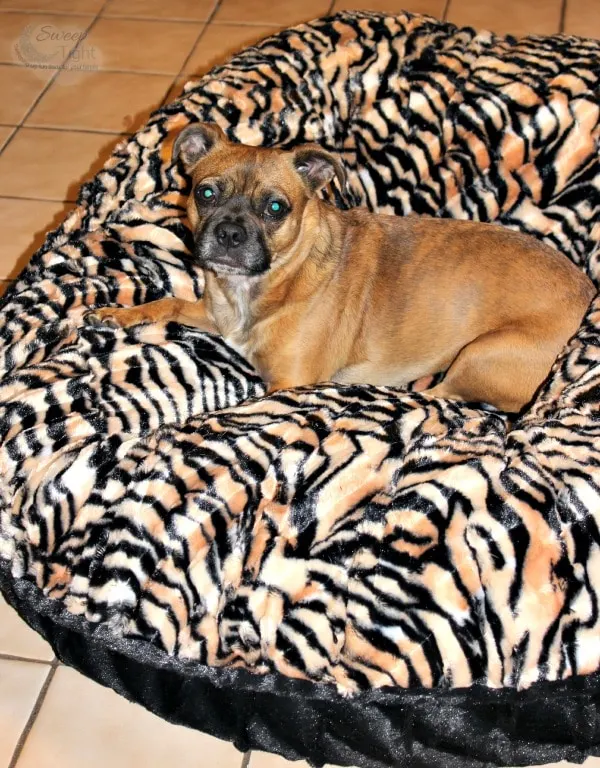 The Grump is quite spoiled and seems to have hoarded all the pet beds in the house for himself. That is why we specifically picked out the Baylee Nasco pet bed for Hilo.
We made sure to get the largest size so he could fit comfortably on it.
Our Baylee Nasco luxury pet bed arrived in a box smaller than expected. Once removed it opened up to its full size which was definitely ideal for Hilo.
Of course, the Grump assumed it was for him and immediately "claimed" it. He sprawled out on the bed and viciously warned all intruders that he had no intention of giving up this amazing new crash pad.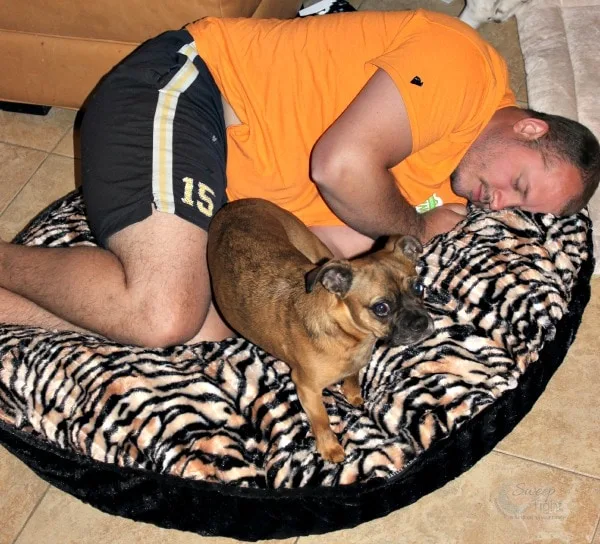 After Mike gave him a quick lesson in sharing, the Grump reluctantly allowed Hilo a turn. Just as we expected, he loved the bed. He continues to lay in it all the time now.
I have even curled up in the bed myself. Let me tell you, it's beyond comfy. The fabric is velvety soft and I found myself petting the bed more than the dogs. The bed is a huge puffy pillow that all of us wish we could gather in.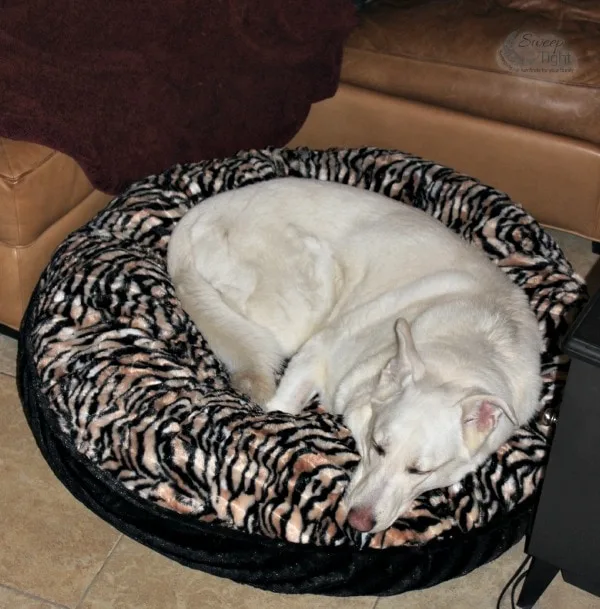 To be honest, I wouldn't consider these to be just for pets. I could see us lounging around with several of them. They are stylish and come in so many different styles and colors, sure to match anyone's decor.
They have square beds, as well, and you can even place custom orders.
Treat your deserving furry friend and yourself with one of these handmade, made-in-the-USA pet beds. Make sure to follow Baylee Nasco on Twitter, Facebook, and Instagram so you don't miss anything.