It's good to know what to pack for a day hike so you can quickly take a mini break without overthinking it.
Mike and I haven't been on a real vacation since our wedding.
Instead of week-long trips, we try to plan small getaways.
I created this post as part of a #sponsored series with Socialstars and Zicam®; all opinions are my own. #ZicamCrowd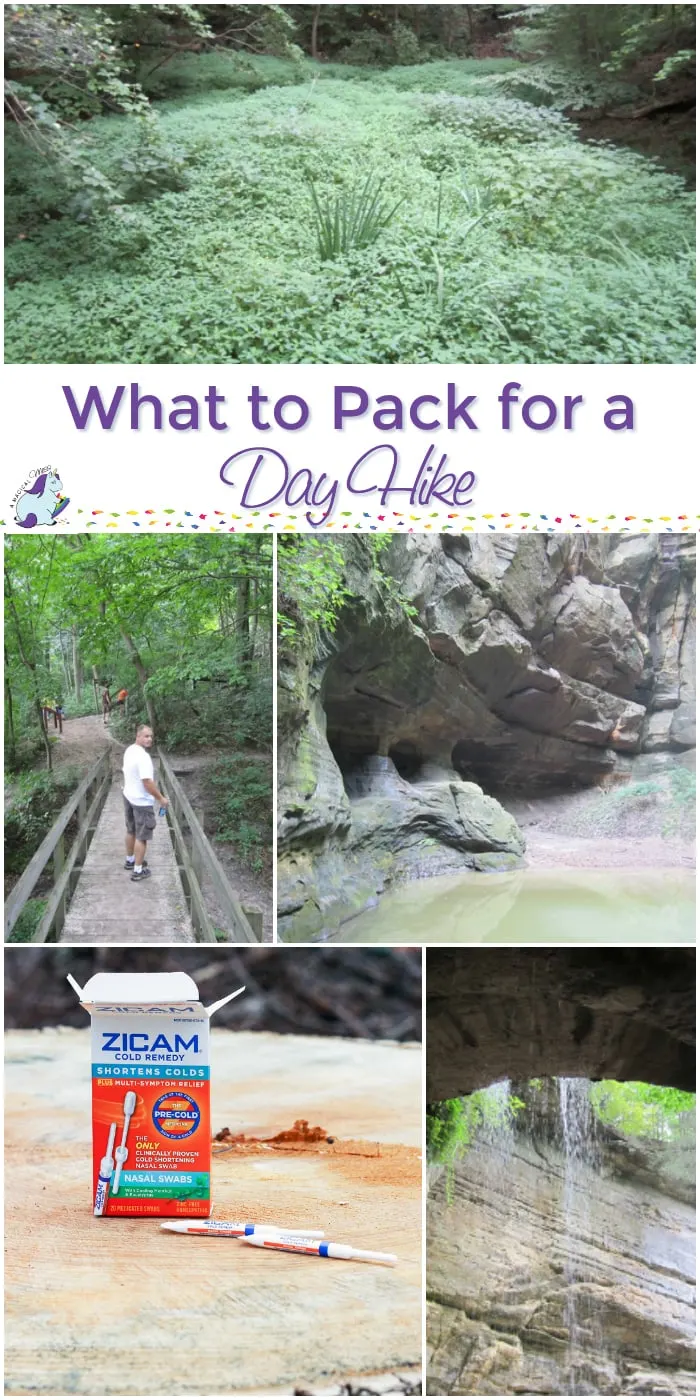 We had a destination wedding and spent a little extra time in Las Vegas for our honeymoon.
That was six years ago, and I do believe our last real vacation.
There are many reasons as to why we haven't traveled, all of which are probably sprinkled throughout this blog.
Although we both seem to be fine about the lack of travel, I do notice the missed bonding and memory-making experiences.
Time goes by so quickly, and it's not okay that we aren't adding anything to the happy memory bank.
To remedy this situation without so much pressure, we've vowed to plan a lot more small getaways.
Our work schedules are both so unpredictable, and we aren't currently in the financial position to take time off, so spontaneous day trips are the way to go.
There are many beautiful spots to head out to enjoy nature around us.
One of our favorites is Starved Rock State Park in Utica, IL.
Thanks to repeated trips, I think I now know what to pack for a day hike.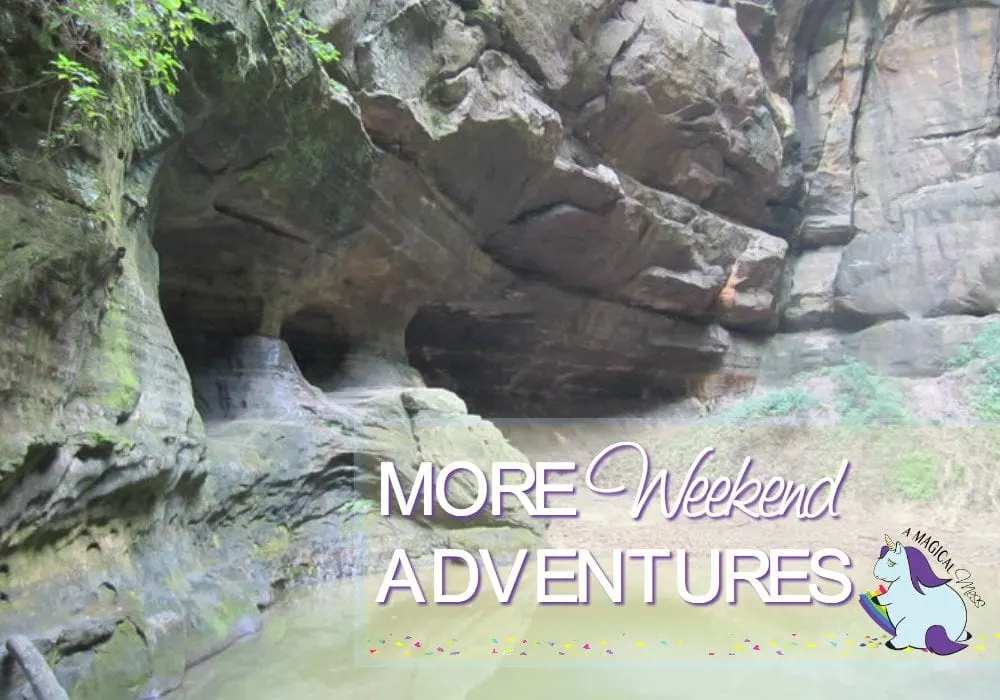 What to Pack for a Day Hike
If you're heading out for a full day of hiking, packing the right things is essential.
Keep in mind, we are in the midwest. So, our backpack won't include anything super wild like bear spray.
We also choose popular locations where there are clearly-marked trails and lots of people so, if you are going rogue and off in the middle of nowhere, please include other safety and navigation items!
Comfy Backpack – Before we talk about what to pack, make sure your backpack is the comfiest.
Ladies, this isn't the time to take a purse. Trust me, I've done this and ended up with one super sore shoulder and back situation.
Get something that evenly distributes the weight and lays on your shoulders comfortably.
Snacks – Blood sugar crashes are not welcome on the trail.
Bring nuts, trail mix, protein bars, and other balanced snacks to keep your energy level. Don't forget water bottles, too!
Bug Spray – Bug spray, essential oils, or anything that helps keep insects off you.
The Right Shoes – Walking all day requires good hiking shoes. Choose ones that you know are good to your feet for long hours.
Blister Bandages – No matter how amazing your shoes are, blisters happen.
If you feel one coming on, slap a blister bandage on it immediately.
Add this in with other first aid essentials or create a small first aid kit.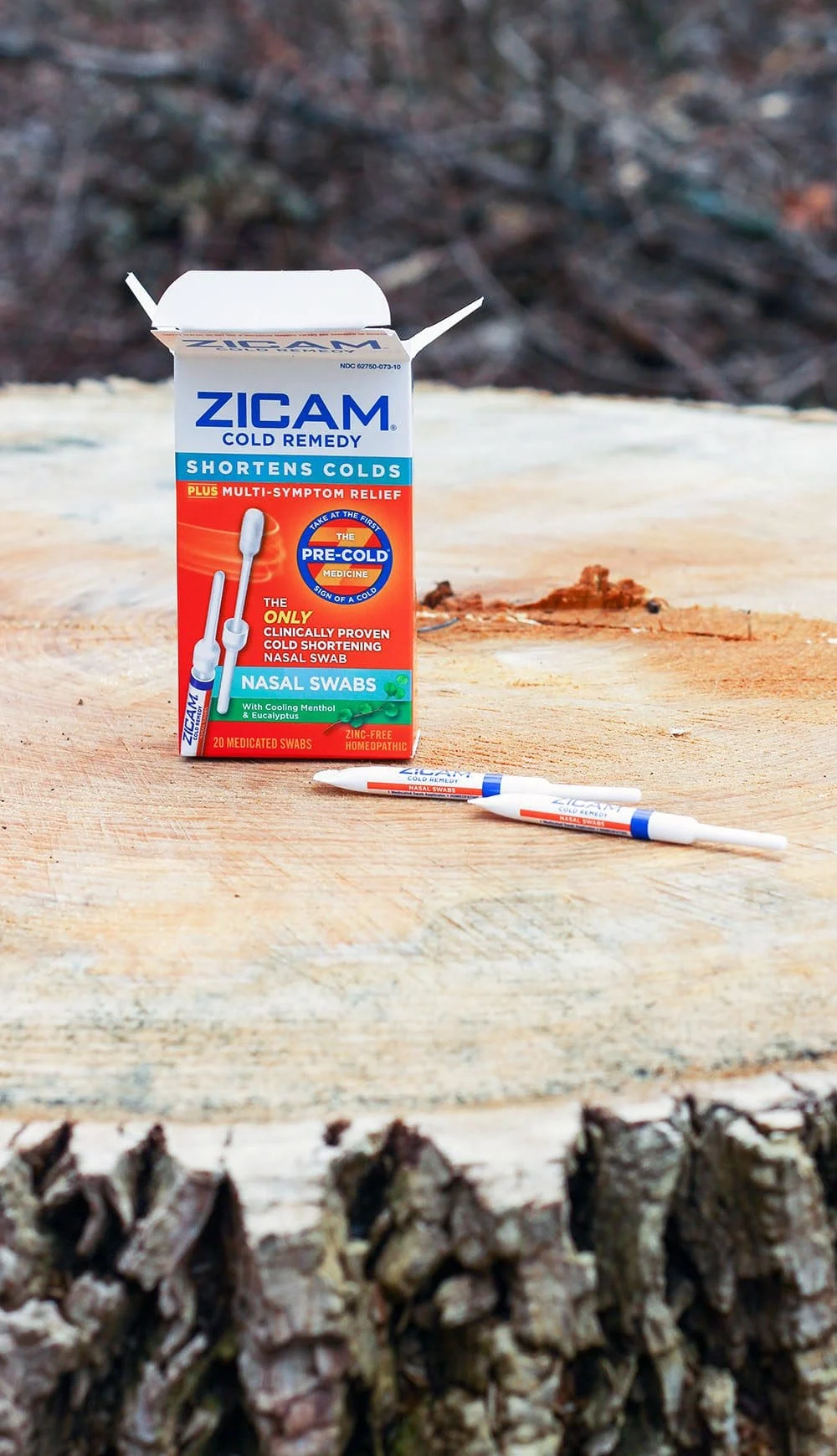 Portable Charger – As much as you want to use this time to "unplug," you don't want your phone to die.
Plus, you'll probably have the opportunity to take some great pictures.
Keep the phones charged up.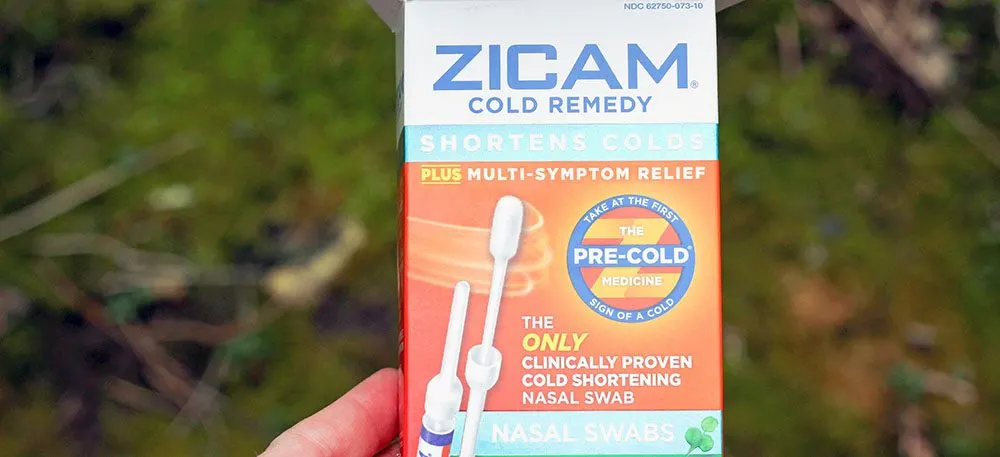 Zicam® Cold Remedy Nasal Swabs – Keep Zicam® on you whenever you travel anywhere.
Once you finally set aside time for a getaway, do what you can to eliminate distractions.
Zicam® Cold Remedy Nasal Swabs are the only nasal swabs clinically proven to shorten colds.
They reduce the symptom severity by 45 percent by the mid-point of a cold when taken at symptom onset.
The homeopathic formula won't leave you feeling drowsy or slow down your hike.
Zicam® Nasal Swabs are ideal for on-the-go since each one is sealed.
Toss a couple in your backpack to help you "get your better back™, faster.
Sun Protection – Sunscreen, floppy hat, sunglasses, and lip balm are musts. Sun protection is important no matter what the weather.
Once we finally find that magical day where both of us can sneak in a day hike, I'm not messing around.
If there's even a sniffle, out come the Zicam® Nasal Swabs.
So, if you need to know what to pack for a day hike, I hope these suggestions help.