We always look for ways to help pets in need. All the small things add up, and there usually are many little ways to help animals.
Well, I am excited to share with you PetSmart's largest philanthropic event EVER!
This post is sponsored by PetSmart® and the BlogPaws™ Pet Influencer Network™. PetSmart is not responsible for the content of this article.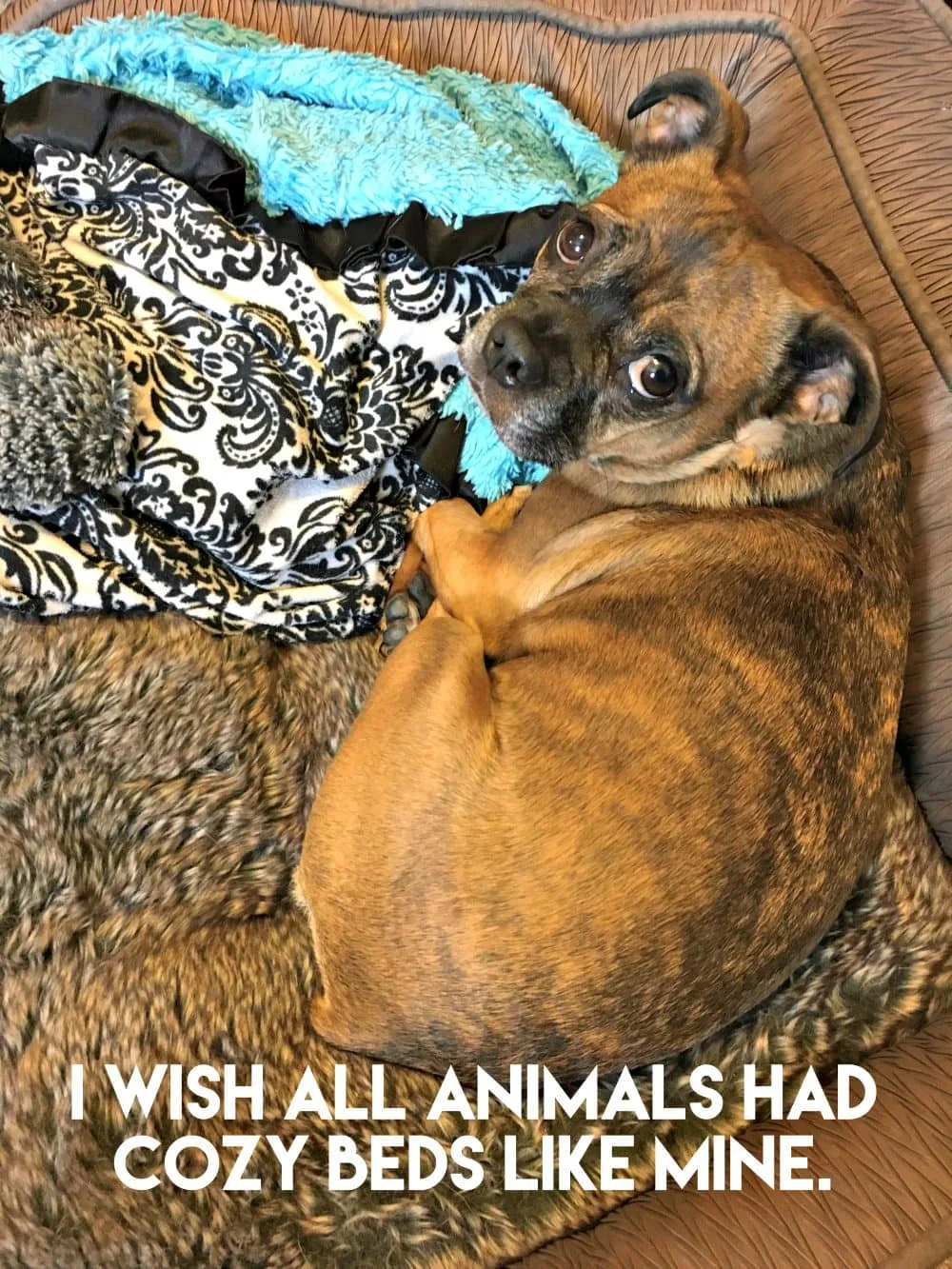 Help Pets In Need
PetSmart announced the launch of its "Buy a Bag, Give a Meal™" program, where for every bag of dog or cat food purchased online and at all its 1,500-plus stores across the U.S., Canada, and Puerto Rico, the leading pet specialty retailer will donate a meal to a pet in need.
If you have a pet, you have to buy pet food, so this is such an easy way to help pets in need.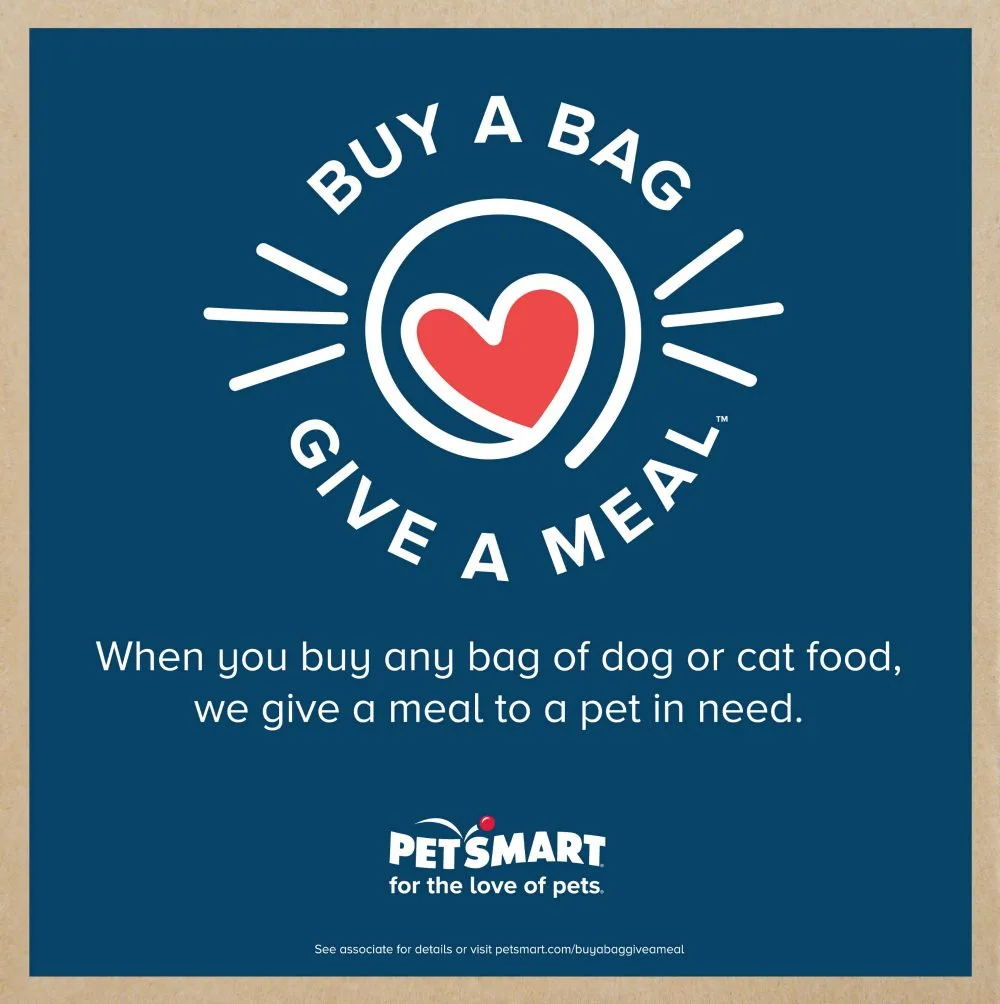 Read the PetSmart press release here for all the details.
The program goes on until December 31, 2017, and PetSmart expects to donate more than 60 million meals. Let's all spread the word to help them get there.
Pets in need pull my heartstrings every day. I would love to adopt them all, donate more often, and just anything I can do to help out more.
When a company like PetSmart does something like this, I jump at the chance.
Not only is it a no-brainer way to help out, but it's also a way to support the company that's running such an important promotion.
The more action they get, the more likely they are to do it again!
Make sure to show your support on PetSmart's Instagram, Facebook, and Twitter, too.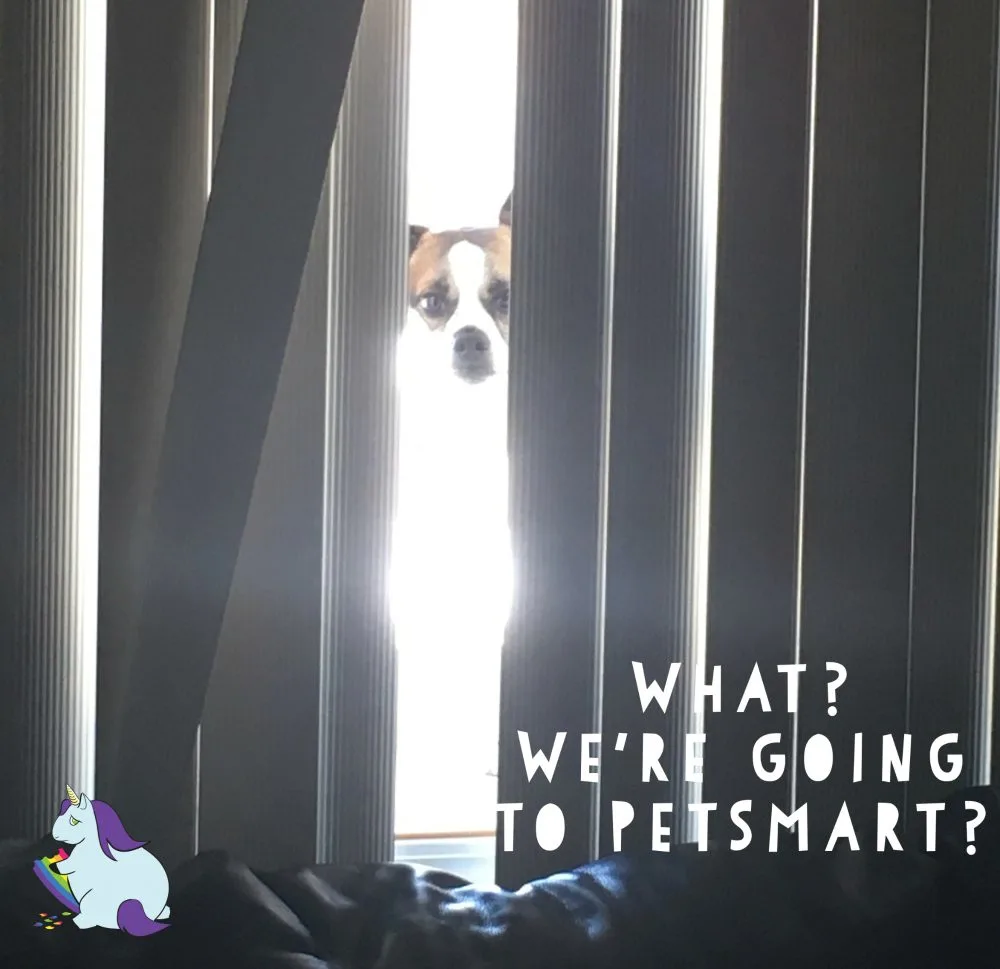 The dogs are always up for a trip to PetSmart.
Franklin is even willing to leave his self-appointed post as window watcher which he takes quite seriously.
I mean, who else is going to terrorize the neighborhood all day from the bay window?
Any opportunity to go shopping with us is like a holiday for the guys!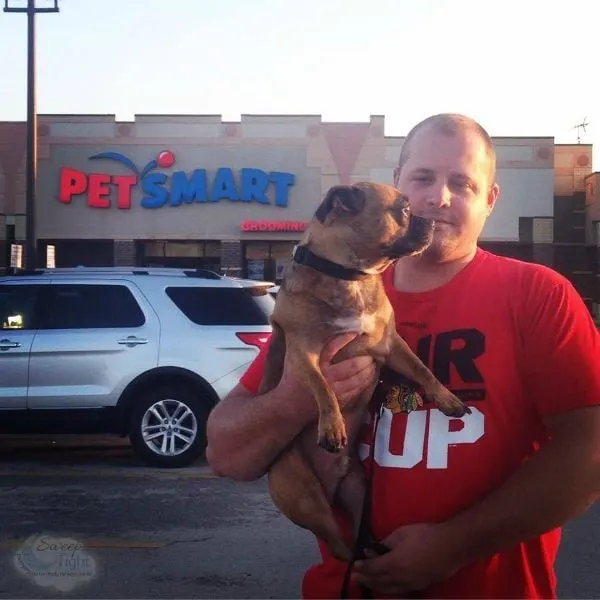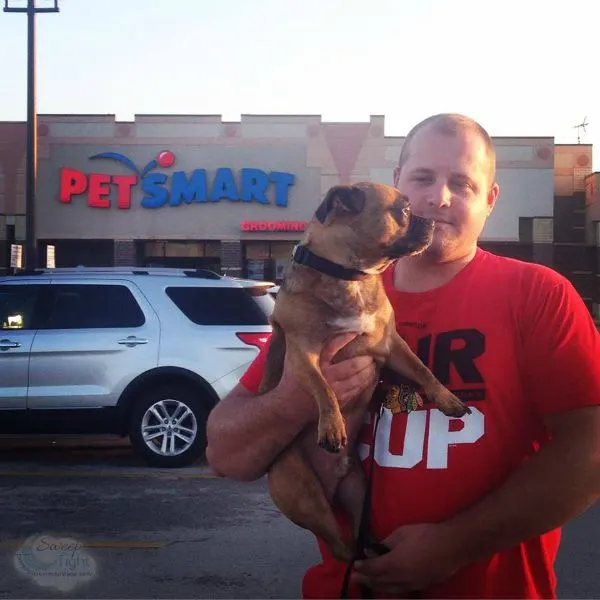 This promotion comes at an interesting time for us, as well.
We've been thinking about getting a third dog. Since our Hilo is no longer with us, we are a pack member short.
It has been a little less chaotic, but I feel as though there's room for one more.
I think we might just have to swing by a few shelters on the way home from PetSmart. 😉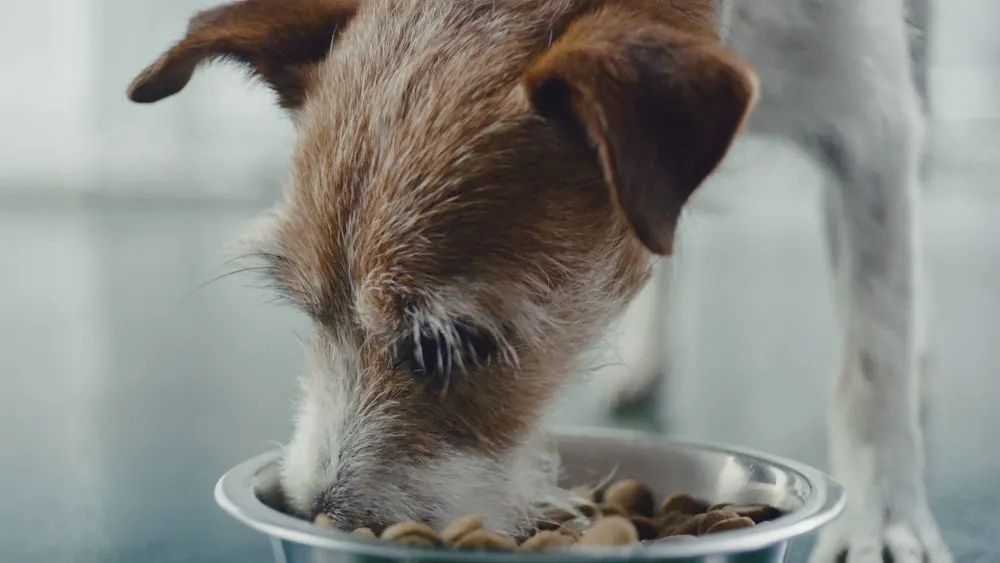 Will you buy your next bag of dog or cat food from PetSmart to help pets in need?