We humans aren't the only ones who need to beat the heat during the summer months. Our dogs need some relief from the heat, as well. If you have a dog that loves to be outside, there are some things you can do to help it beat the heat on hot summer days. Products were received for review purposes, but all opinions are our own.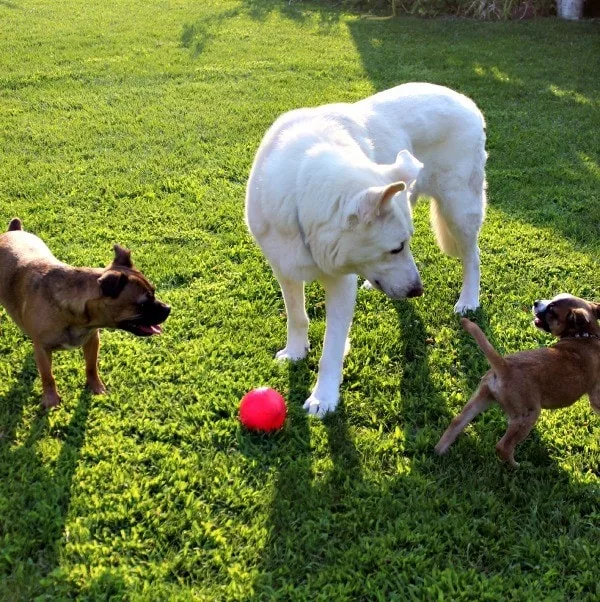 Easy Ways to Beat the Heat
Dogs are just as vulnerable to the heat as we are, so it's nice if we can make the yard a comfortable place for our fur babies to hang out. Here are some great ways to help them beat the heat this summer.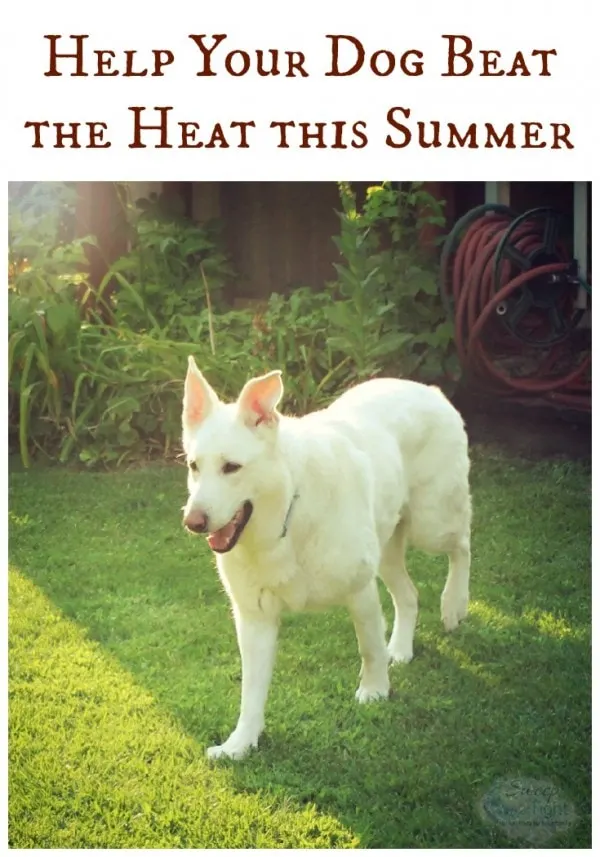 1: Party Tent
Shade is man's best friend as well as man's best friend's friend. A nice source of shade is a welcome respite from the sun, and shade can reduce the temperature by up to 20 degrees on very sunny days. When I talk about a party tent, I'm talking about the ones that are essentially just a canopy on a base of metal poles. These easy set up party tents are a great way to beat the heat on sunny days. They only take half an hour to set up, and they let you and your dog get in out of the sun.
2: Misting Fans
If you've ever used a misting fan, you know how great they are. If you haven't, you're missing out! Misting fans are a great way to beat the heat because they blow cool mist in a small area which helps both us and our pets cool off. If you combine a misting fan with a party tent, you've got a wonderfully cool zone for you and your dog to retreat to.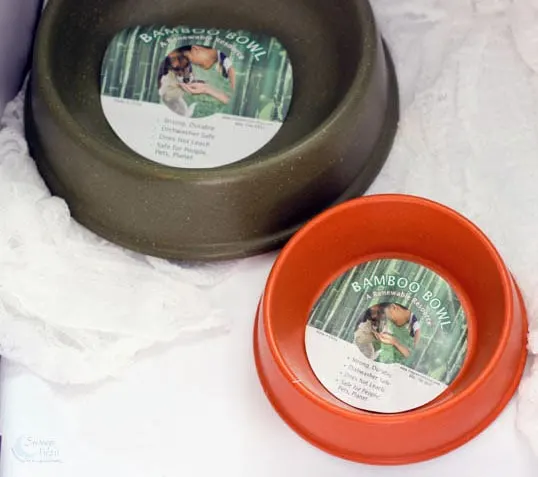 3: Cold Water
Cold water is an excellent way for both dogs and people to beat the heat. Drinking cold water reduces core body temperature quickly, and it tastes extra delicious on a hot day. Bamboo bowls from TheGreenPetShop are a great way to keep the water on hand for your dogs and help the environment as well. These bowls are made from bamboo and cooked rice husks. They're 100% biodegradable, but they still last as long as any other bowl. Also make your own frozen dog treats.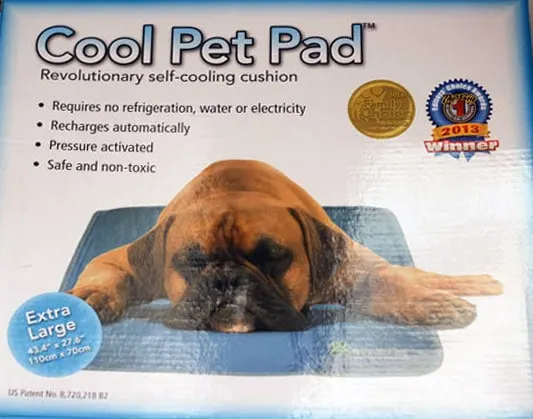 4: A Cooling Pad
The Cool Pet Pad from TheGreenPetShop is another great way to help your dog beat the heat. It has a non-toxic, pressure activated gel that becomes cool when your dog lays on it. It helps beat the heat and also help with joint pain. I have one of these for my dog Hilo and his poor arthritic hips. He loves it! That is, when the little dogs are hogging it! 😉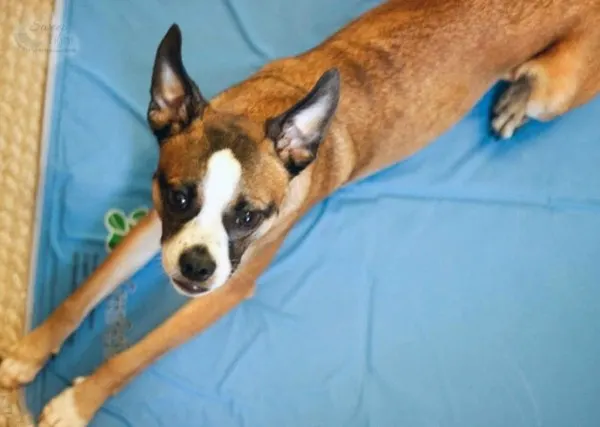 Savings
Use Code: SweepTight to save 15% off your order at TheGreenPetShop
Dogs Need to Beat the Heat, Too
Dogs are just as prone to the effects of over heating as we are. In fact, because of their naturally high body temperatures – up to 102 degrees – they're even more prone to heatstroke and other issues due to over heating. So this summer, help your dog beat the heat so both of you can enjoy fun in the sun and still be comfy.