Our Little Bits' dog DNA test results are in, and I must say we were quite surprised! I received a dog DNA test from embark Vet for review purposes. I'm also an affiliate, but all opinions are my own.
A Little Background About The Bits' Adoption
The shelter had the Little Bits as a Boston terrier pug mix. We were the ones who took one look at her and said, "no way!" But, honestly, what the heck do we know about dog breeds?
Our vet also said due to her size, she looks more like a chihuahua pug mix. When we look at apple head chihuahuas, she looks so much like them. So, we decided to tell everyone she's a chihuahua.
Let me tell you, every single person who meets her asks her breed. She's that cute that people are curious. It turns out, we were quite a bit wrong!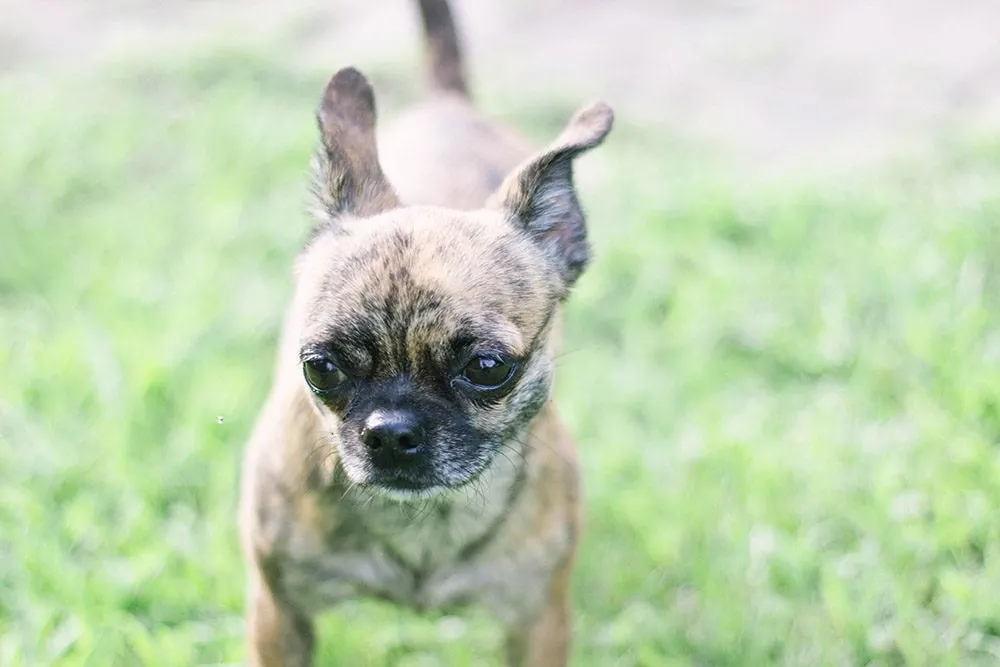 As I've said many times — her breed doesn't matter. We'd love her if she were part alien. However, it's interesting to know. I did my own DNA test for ancestry and health, so I'm just into that sort of thing.
In my previous post, I talked about the process of the dog DNA test. It was easy and painless. After shipping it back, they keep you updated via email and text (your choice) throughout the process.
Before we go further, play the Breed Guessing game to see how you do!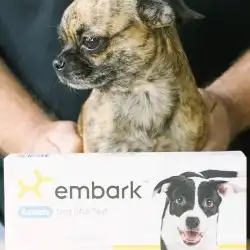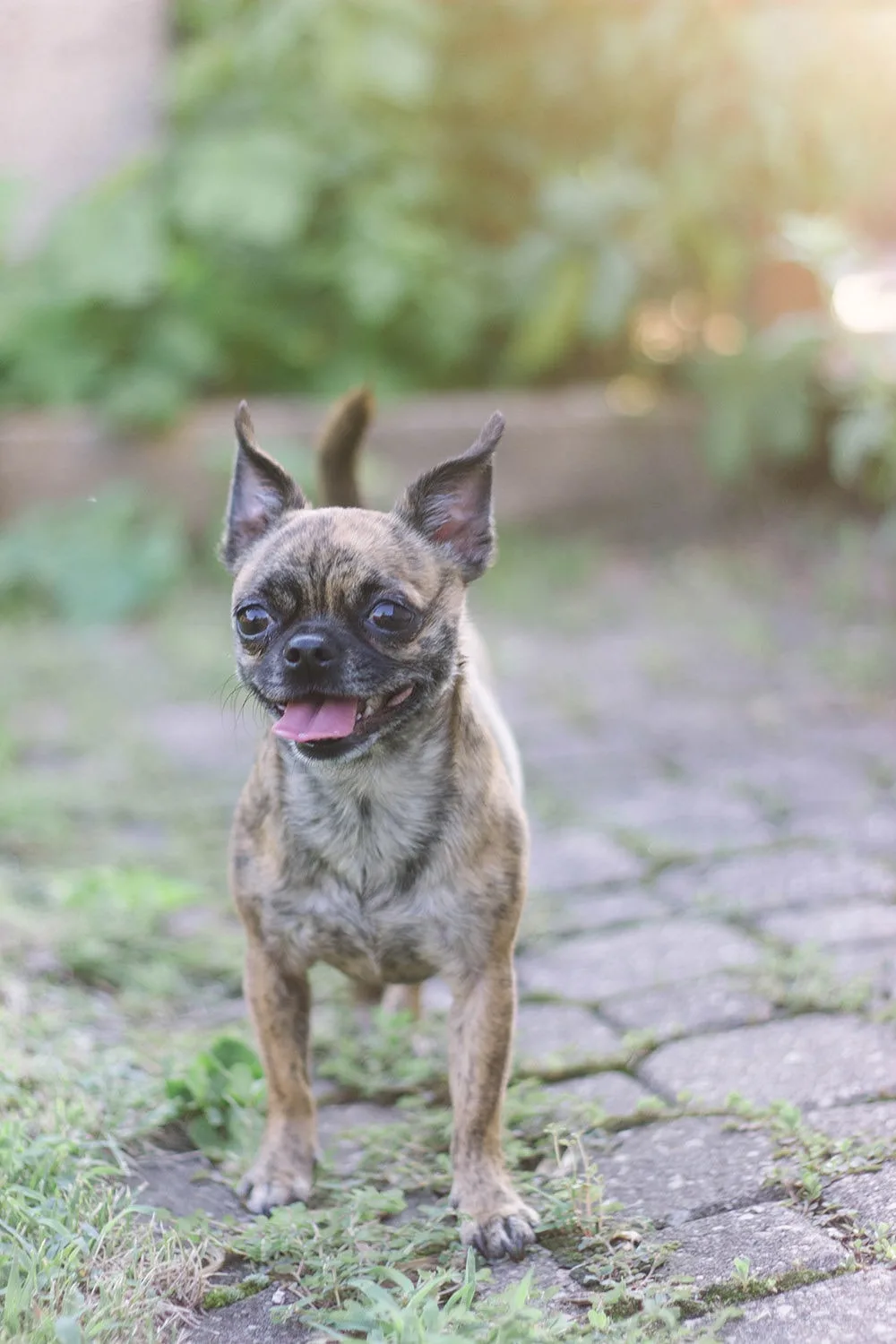 Our yard currently looks post–apocalyptic, but I think she looks really cute in this pic!
What's Included in the Dog DNA Results?
Predicted Weight
Based on a dog's genes, embark can estimate an approximate weight. This number is helpful for people with puppies and full-grown dogs.
If someone adopts a mixed breed puppy, they will want to know what size supplies to buy. For full-grown puppies, the weight is good to use as a guide for a healthy target weight.
The Bits' report says her predicted weight is 11 pounds. Her last weigh-in at the vet was 6 pounds. The vet said her weight is perfect. So, now I know to make sure she never goes over 11.
Genetic Age
Reading about the way embark estimates age is quite interesting. I'll let you read about it in your own report.
Bits is estimated to be three years old, which is right on point with what the shelter told us.
Genetic Health Conditions
embark tests for 171 health conditions and Bits didn't test positive for any of them! Thank goodness.
Had she been a carrier for any genetic disease, we would have given the vet a head's up. Thankfully, she got all green in that area.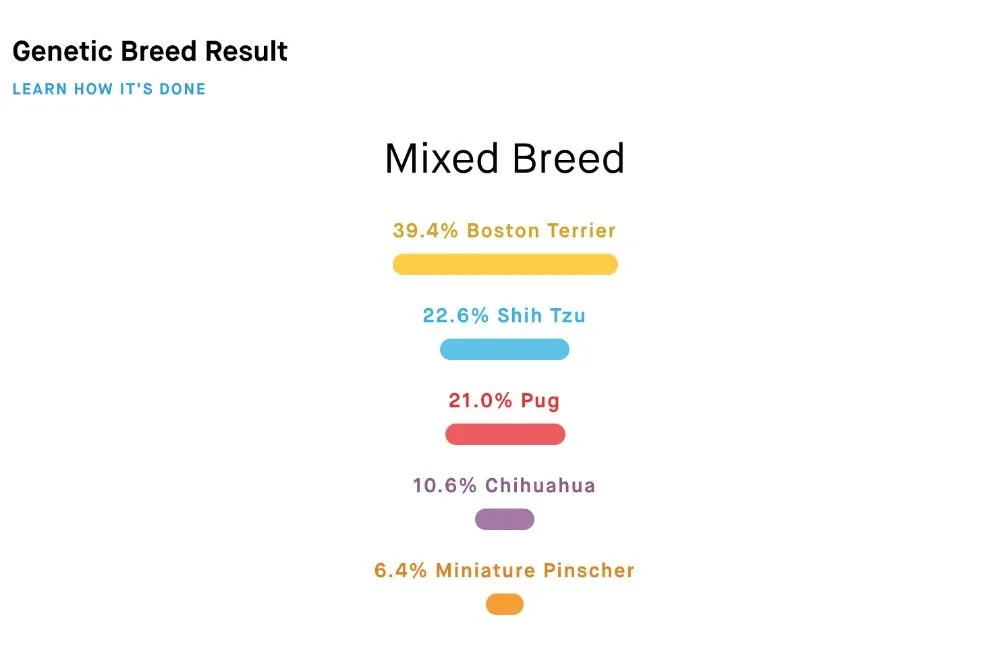 Breed
Here's the fun part and the section that blew our minds. As I said above, we aren't qualified to guess breeds!
Shockingly, she's more Boston Terrier than anything. And Shih Tzu? What? And, look at chihuahua way down the list. Pug and miniature pinscher are in there, too.
I guess she gets her apple head from the Boston Terrier and the color from the Pug. In any case, this mixture equals a beautiful little creature that we love so much.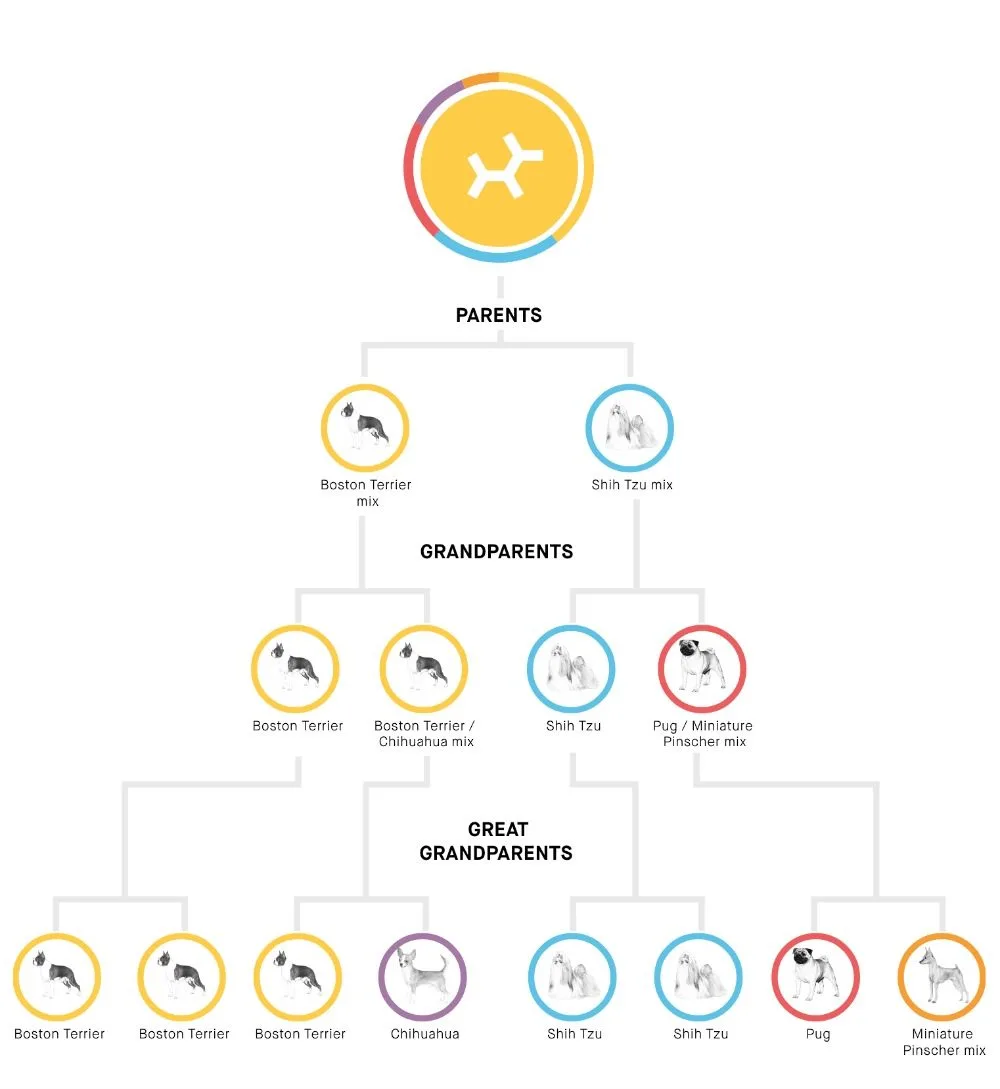 Traits
The DNA test report includes coat colors and traits, as well as body size and features. They determine the likeliness of shedding and coat texture. Her report matched her quite well.
Relatives
Embark shows you other dogs in their system who share a percentage of DNA with your dog.
Benny the Pug shares 12% DNA with the Bits, and apparently, that's like human first cousins! FUN!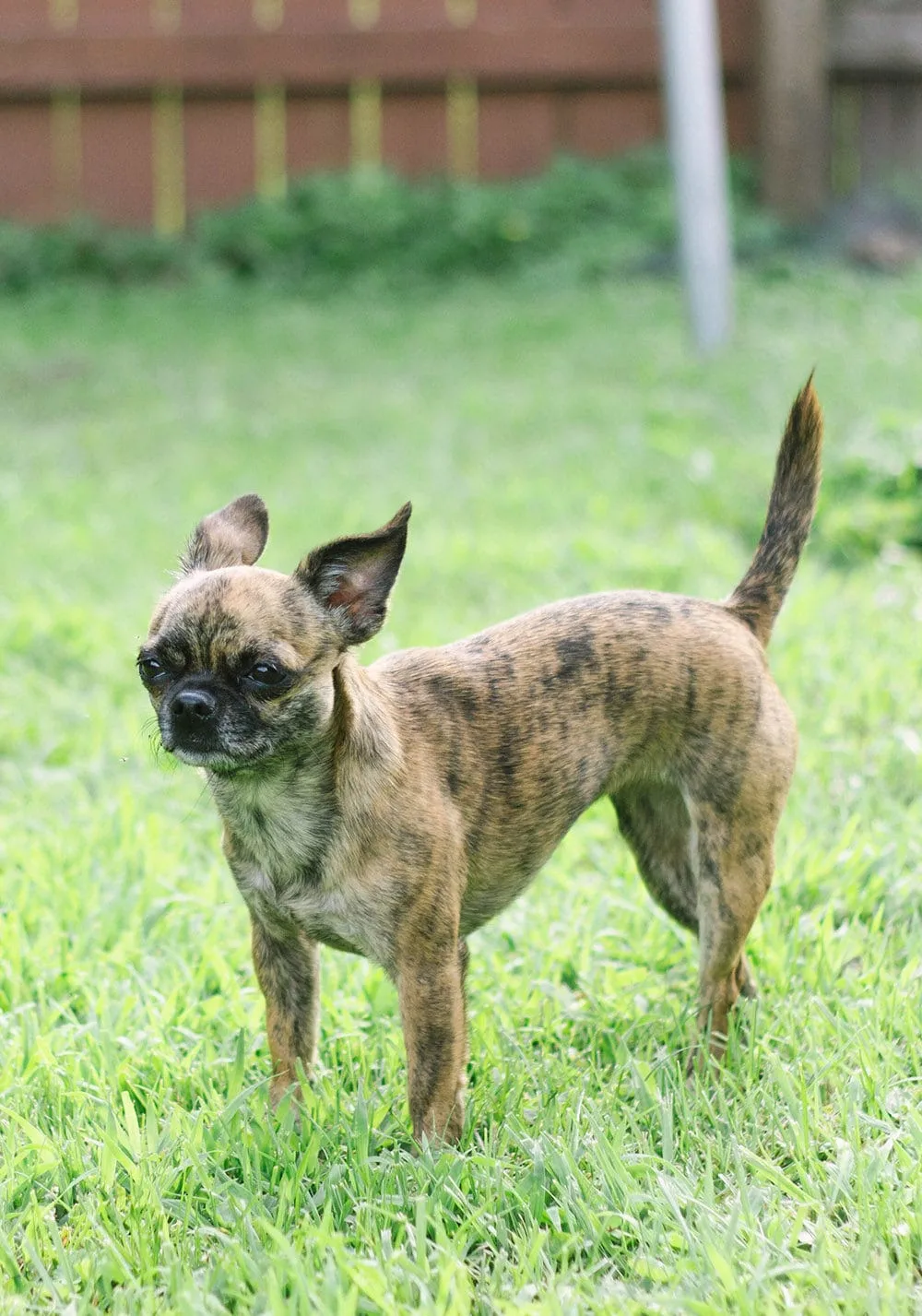 Fun with Science
I enjoy these dog DNA results way more than I even thought I would. embark includes so much information that I was blown away.
I had a dog DNA test done years ago from another company and literally got back one sheet that said The Grump was a Dalmatian and some other breed that was completely off the wall. It was super disappointing.
Either the tests have come a long way, or Embark just over-delivers. I think it's a bit of both. But, I have pages and pages of data here to keep on file and share with our vet.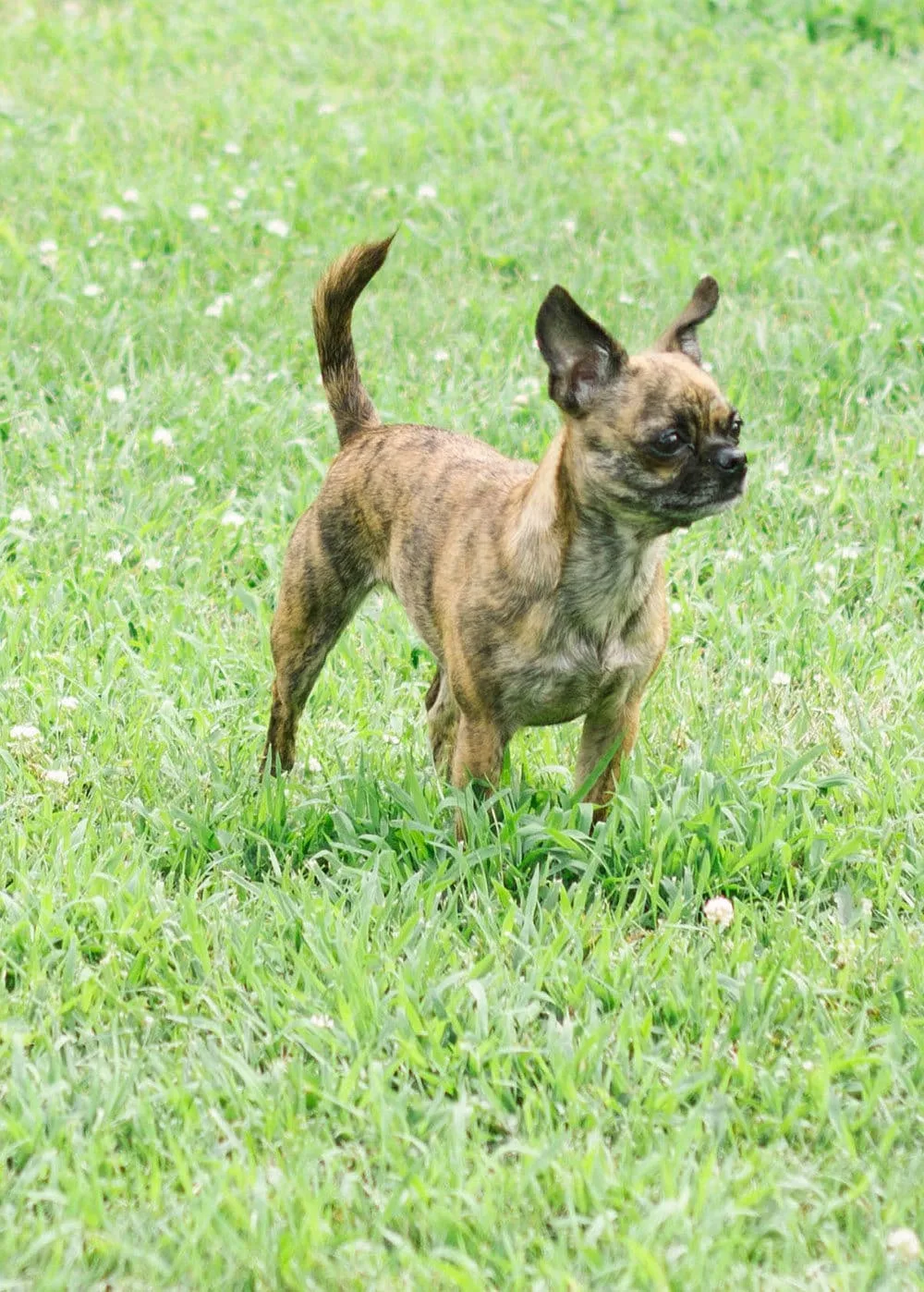 embark Savings
Buy an embark Vet dog DNA test now! Save using the coupon code below. Please let us know your results!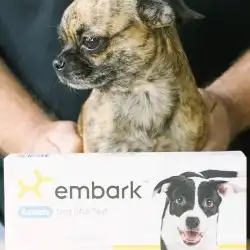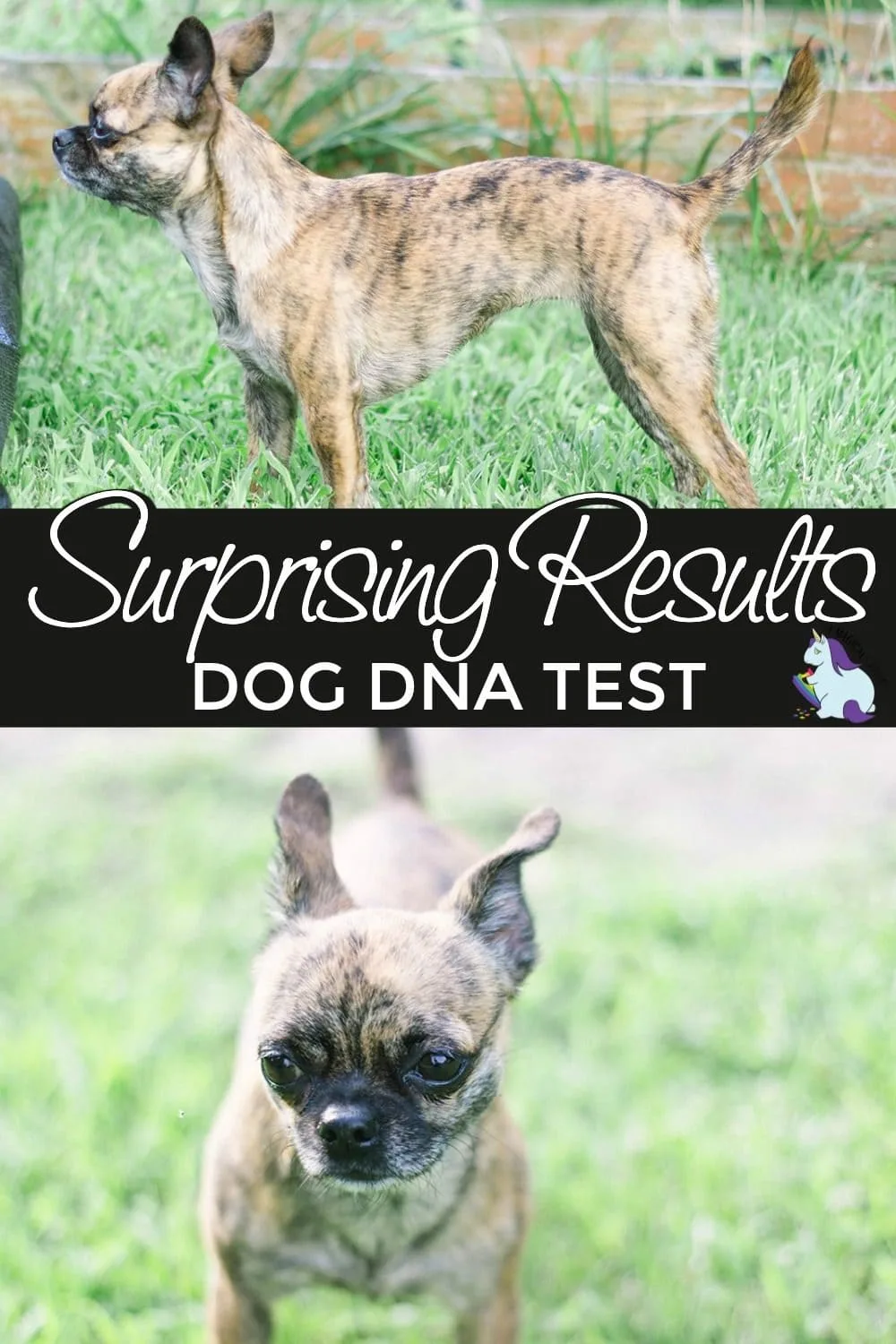 Giveaway – ENDED
One lucky winner will receive an embark Vet Dog DNA test.
Winner = Marcus M.
Have you ever tested a pet's DNA? What did you think of the results?