This post is sponsored by Atkins Nutritionals, Inc. All thoughts and opinions are my own.
Mike and I are both still going strong on the keto diet. We are both down over 25 pounds and feel amazing. However, as with most lifestyle changes, challenges arise.
To prevent boredom and increase variety, I'm constantly scoping out products at my jewel-osco. My latest purchase, Atkins® Shakes, are helping us in a few areas.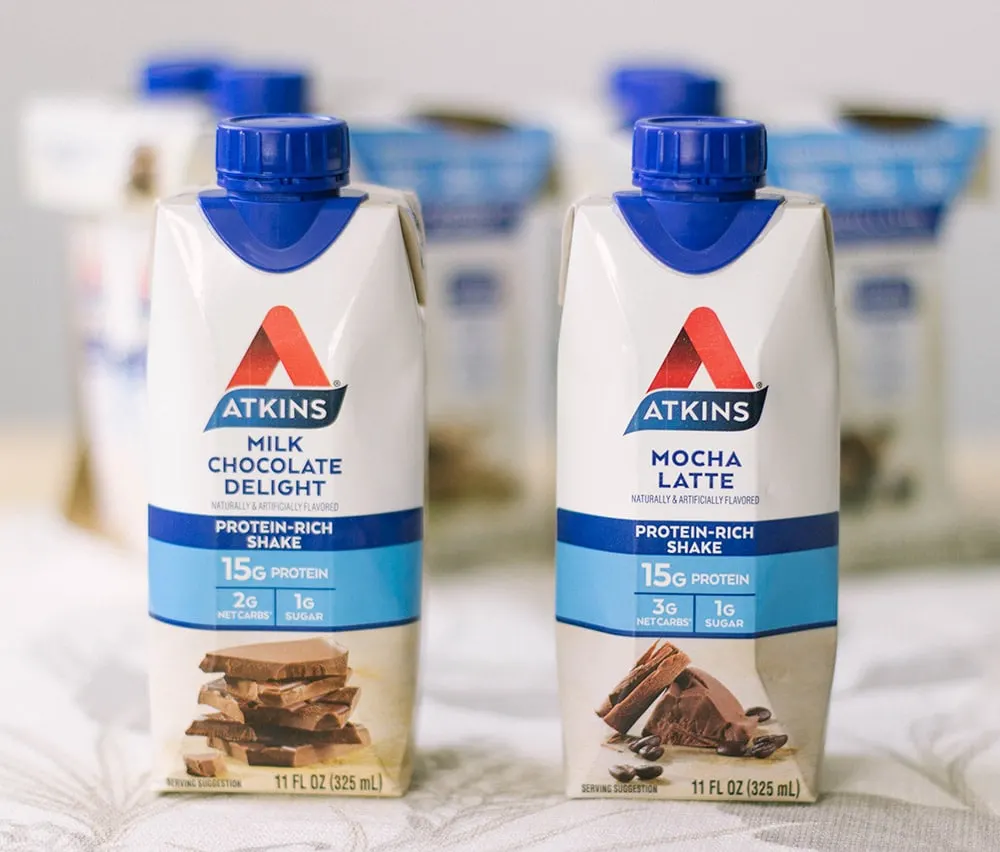 Find recipes and save at your local jewel-osco! Be sure to download the app for coupons and rewards!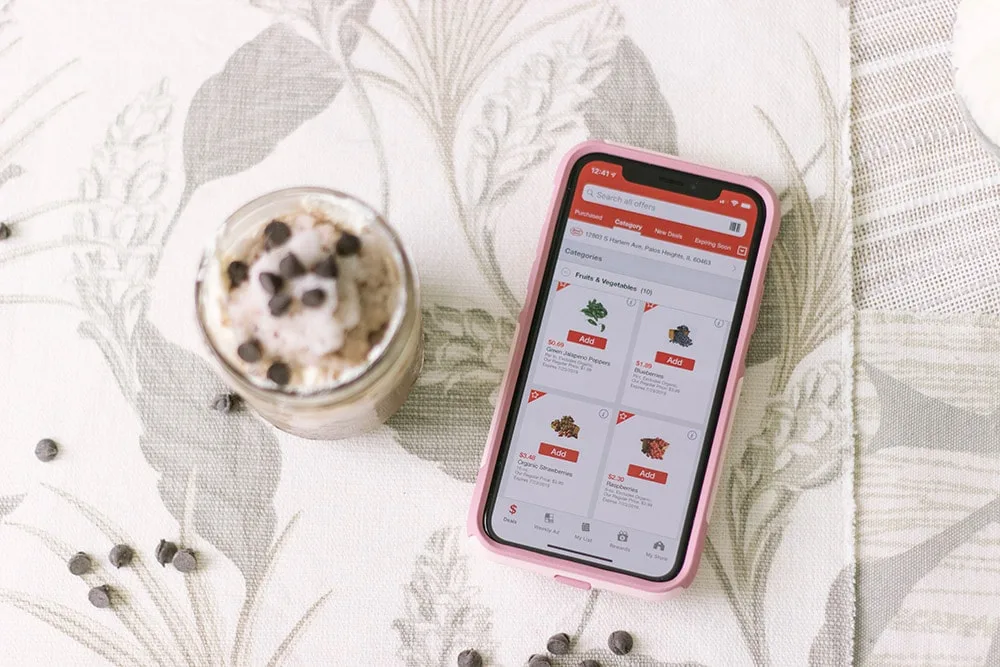 Keto Challenges
Switching to a low-carb lifestyle has been extremely rewarding for us. Aside from the weight loss, we both feel better overall. My blood sugar is now stable, and my mental health has drastically improved. Mike's blood pressure is loads better, and his joint pain is completely gone.
Because we intend on eating this way indefinitely, we have to face any challenges head on. Here are some of the hurdles we've faced and how to handle them.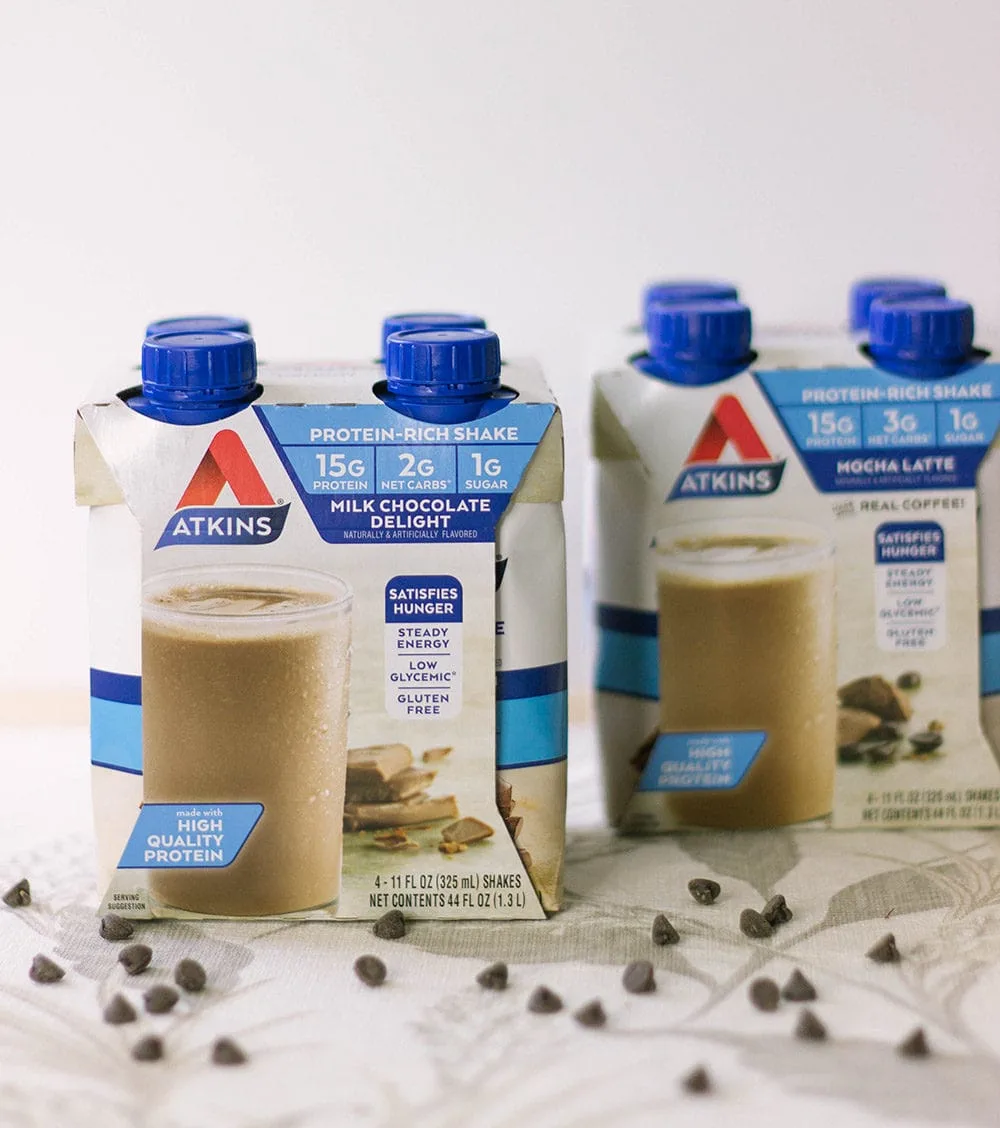 Boredom
When you make a change in your diet, it's easy to get into a rut and eat the same things over and over again. I'm extremely guilty of this.
There's no need for Groundhog Day when it comes to keto meals. People can eat from almost all food groups and if you're craving something, there's most likely an alternative.
Experiment with recipes, buy different foods, and keep an eye out when you're strolling the aisles of jewel-osco. Always try new foods and snacks to keep things interesting. Don't forget to hit up the nutritional supplement section—that's where I found Atkin Shakes!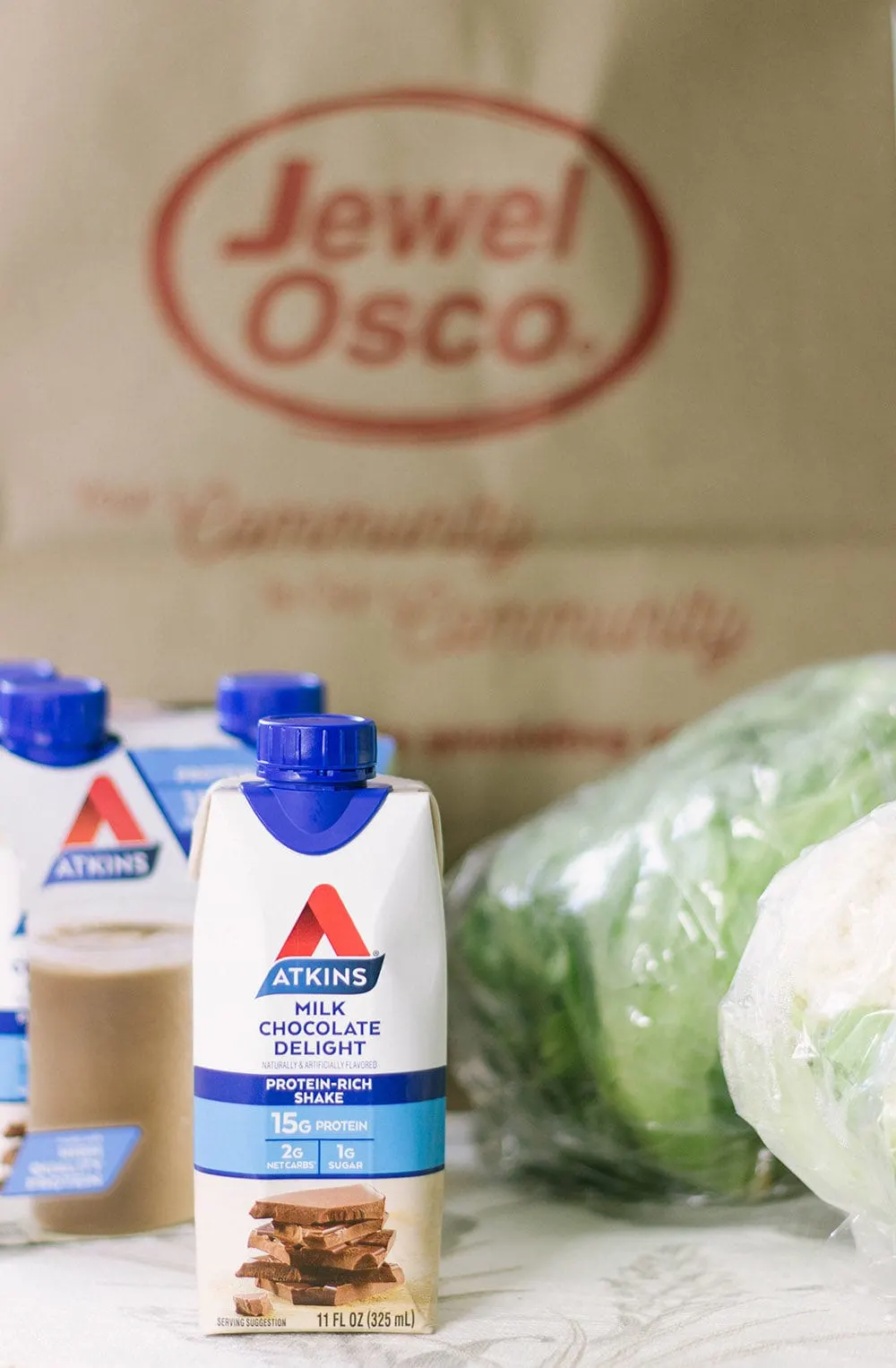 Convenience Food
Listen, I am not a person that likes to be in the kitchen all day. We have to have convenient food and snack options in this household. If everything we eat requires a ton of preparation, it's not going to work out.
Atkins Shakes are an excellent household staple. The creamy, filling, and delicious shakes are so versatile that I can't believe we didn't have them on hand sooner.
The shakes are good for breakfast, lunch, snacks, and even dessert. The Atkins Milk Chocolate Delight has satisfied Mike's chocolate milk craving. Atkins Mocha Latte makes me stop missing frapuccinos.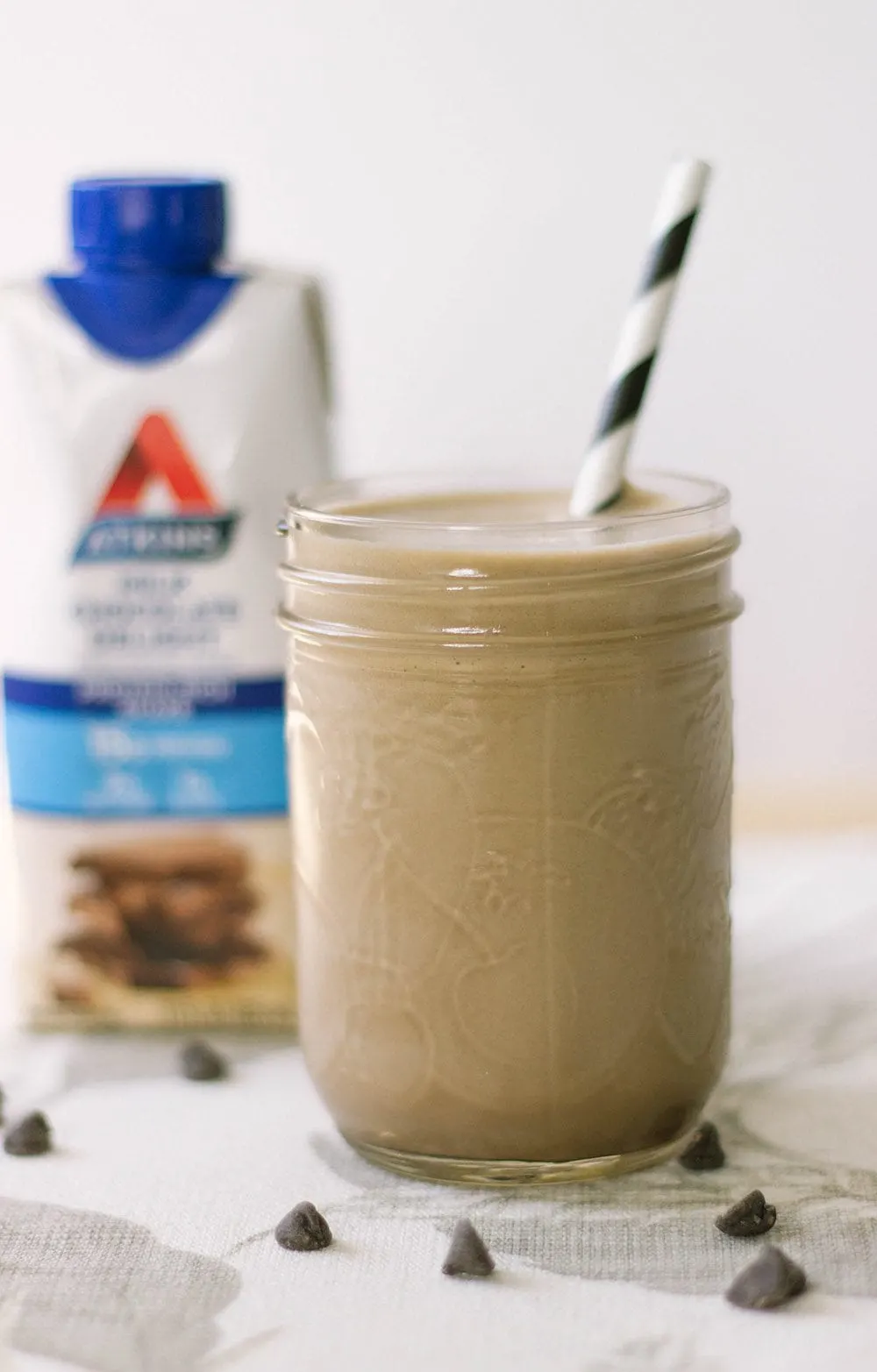 To-go Food Options
Mike leaves for work at all hours of the day. His schedule is all over the place. On early mornings, he's rushing out the door with no time for breakfast.
Since he works so hard, skipping breakfast is not an option for him. Enter Atkins Shakes once again to save the day. He can easily grab a shake from the fridge to enjoy during the ride to work.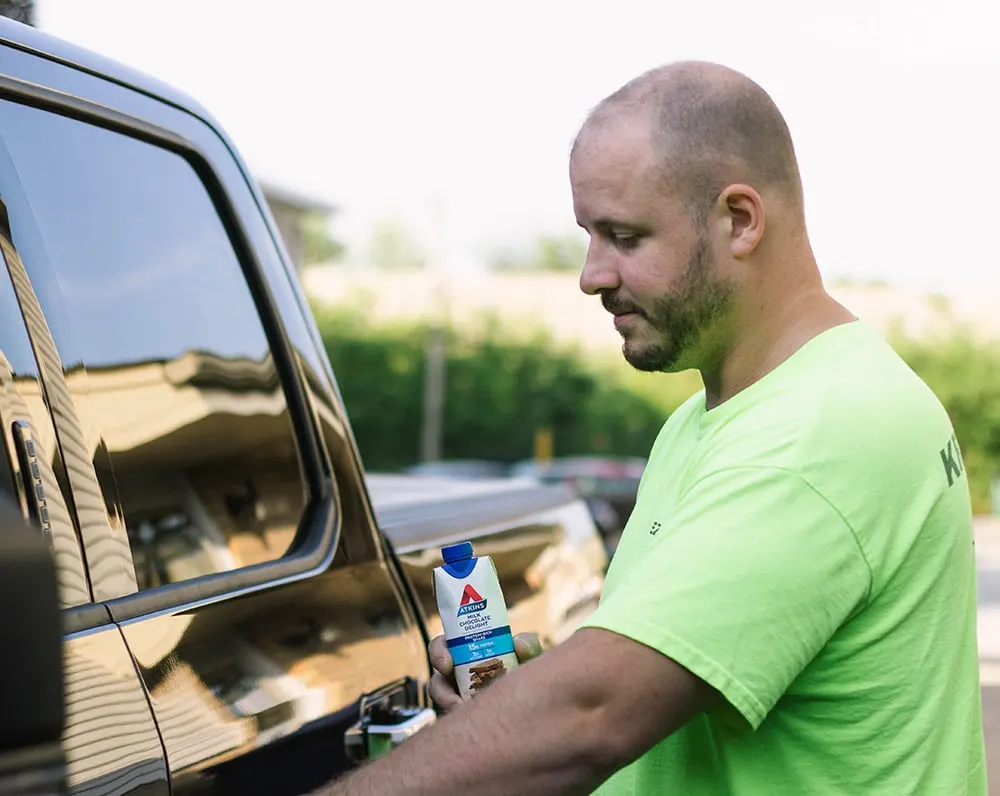 Keto Desserts
Two people with gigantic sweet teeth stop eating sugar—what? Keto dessert options are a must to keep us interested.
Thankfully, the shelves of jewel-osco are stocked with items to create low-carb sweets and treats.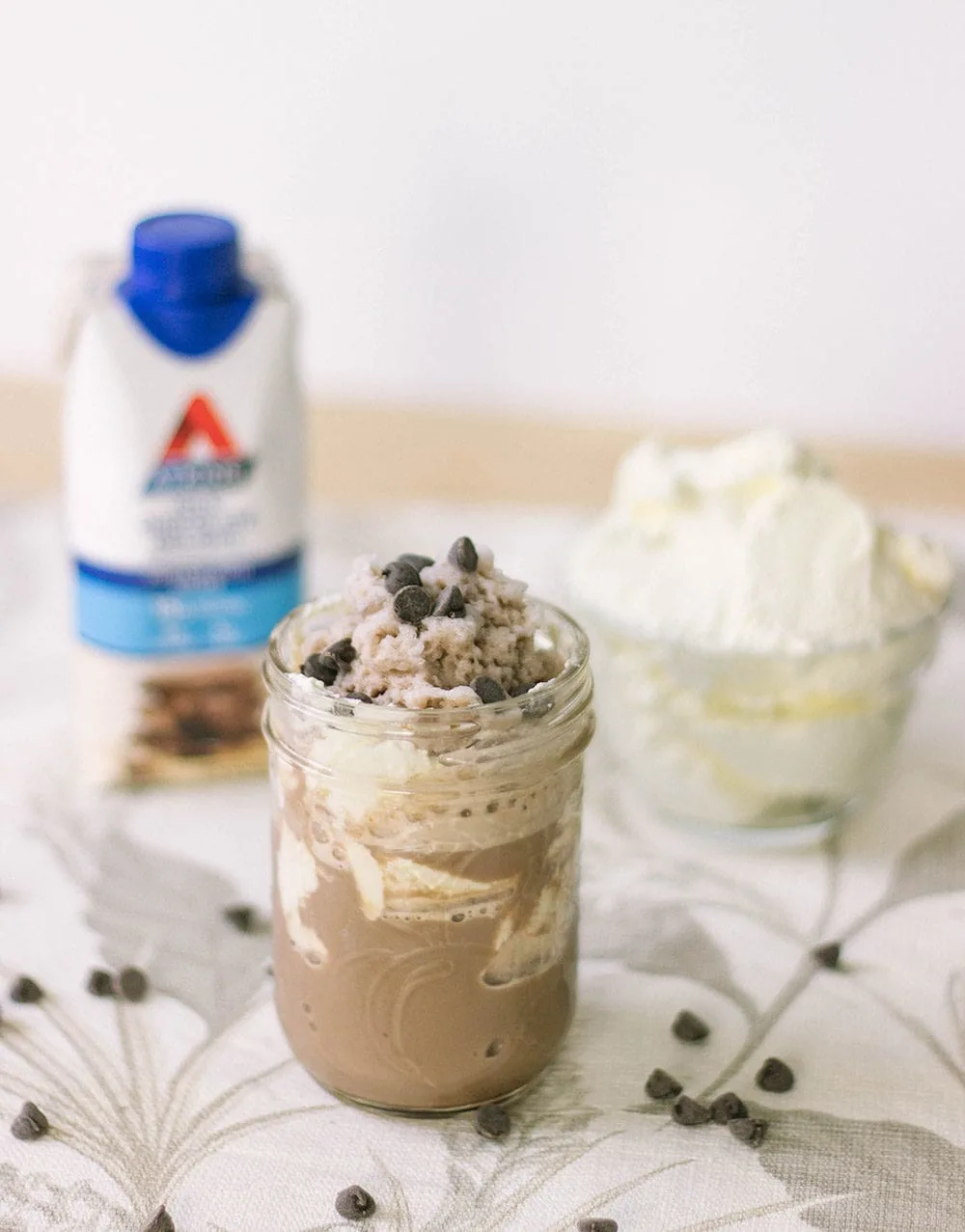 In fact, Atkins Shakes are perfect to use as a dessert. Trust me, they are tasty enough on their own, but with a few tiny tweaks, you can turn one into a delicious dessert for two.
Simply blend one of the Atkins Shakes with ice, layer with homemade keto whipped cream (recipe below), and top with sugar-free chocolate chips for a satisfying dessert that won't derail your diet.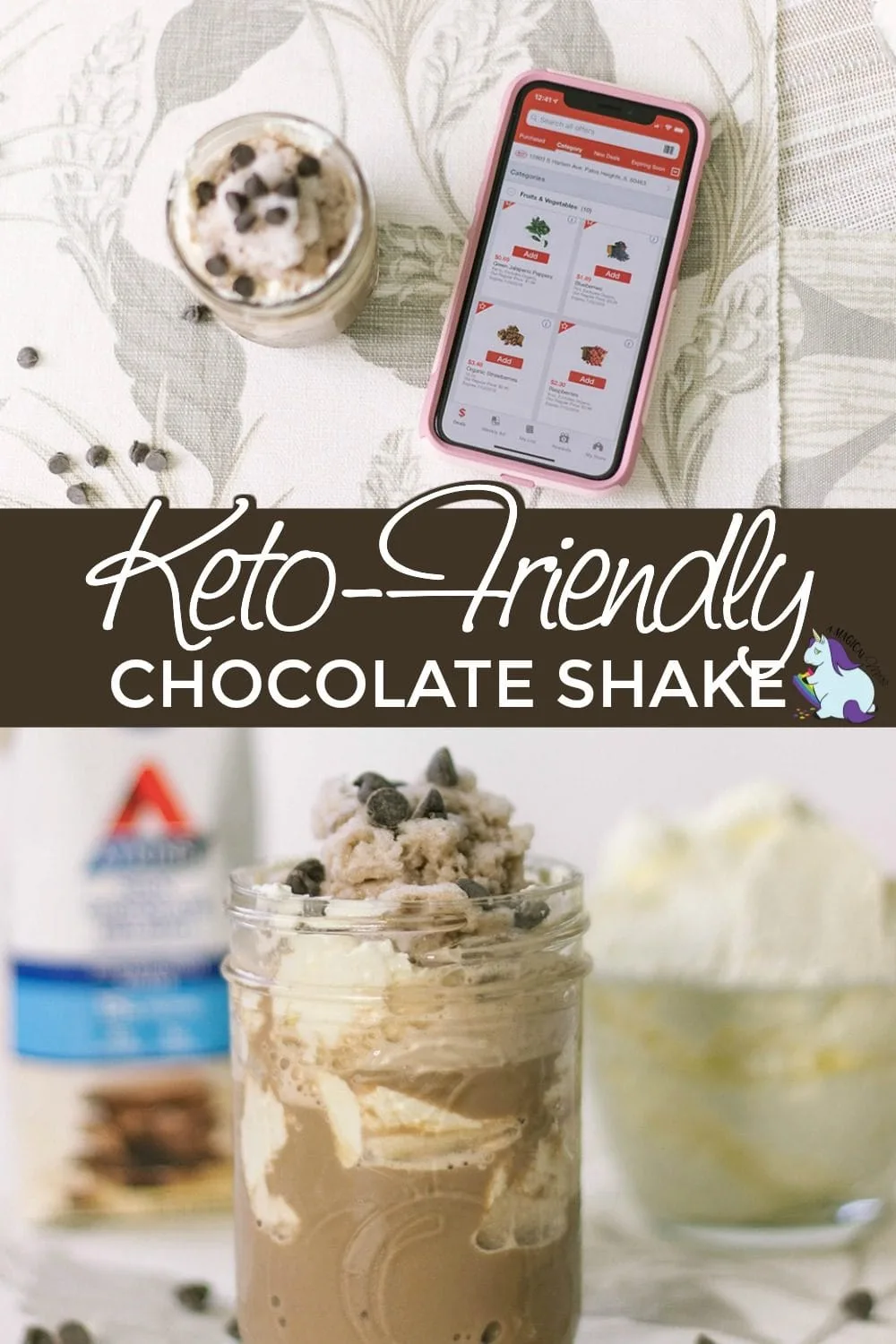 The shakes are keto-friendly when used with Atkins ketogenic programs. Add them into your balanced diet with healthy fats, moderate protein, and fiber-rich foods.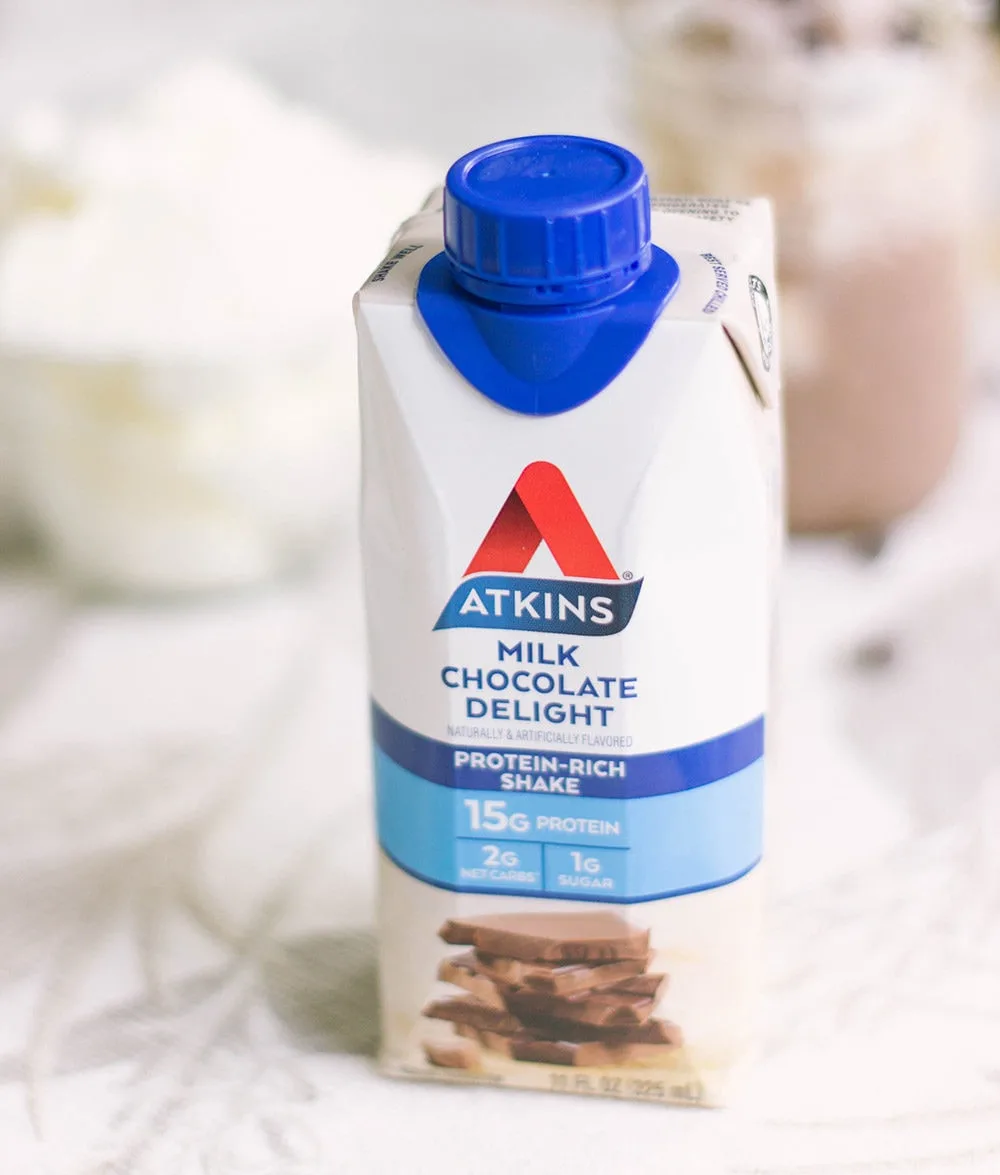 Atkins Shakes Nutrition Facts
Nutrition facts for 11 oz Milk Chocolate Delight (other flavors may vary):
Calories: 160
Total Fat: 9g
Total Carb: 5g
Fiber: 3g
Sugars: 1g
Net Carbs: 2g
Protein: 15g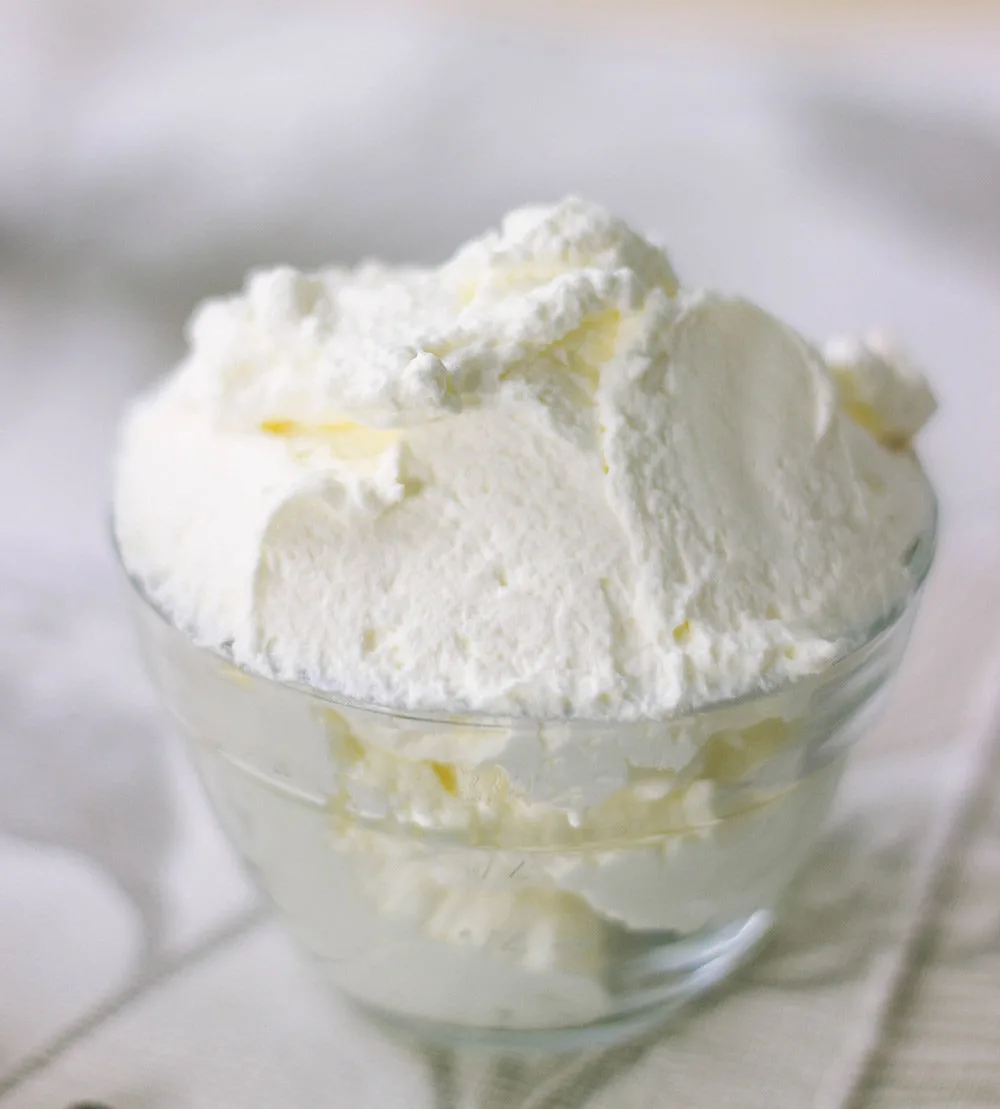 How to Make Keto Whipped Cream
It's beyond easy to whip up some homemade keto whipped cream.
Ingredients:
1 cup heavy whipping cream
1 teaspoon erythritol
Mix heavy whipping cream until it forms soft peaks.
Add sweetener and mix on medium speed.
You can add more flavor by using extracts, but I like the 2-ingredient option. Should you choose to add an extract, mix it in slowly after the sweetener.
This is not medical advice. Please consult your doctor or a professional coach before switching to a new diet plan.
Figure out your macros! Use this Keto Calculator (affiliate link) to help you calculate the ideal macros to help you reach your goals.
Next try this keto chocolate mug cake that's sure to satisfy that cake craving!
Be sure to visit your local jewel-osco to grab Atkin Shakes!