A frozen dog treats recipe is the best on these hot summer days. Not that our dogs won't eat any type of treat any time of year, but cold treats on hot days are extra appreciated.
Visit PetLab for an array of pet-friendly products, recipes and ideas to keep your furry friend cool and happy during the scorching season. Plus, their recipes are enhanced with the goodness of natural, dog-friendly ingredients. You can find the full product details on the website to ensure your furry companion stays refreshed and content throughout the sweltering summer.
This recipe contains three ingredients and is easy as can be. This post contains affiliate links.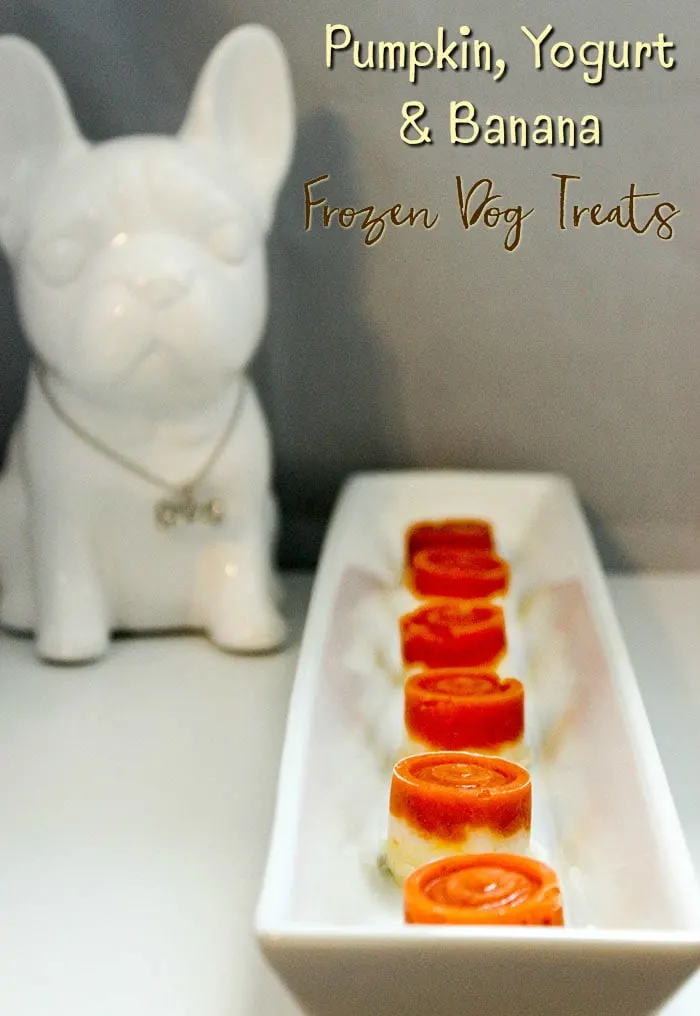 I love making my own dog treats for several reasons. First of all, it's a way to know exactly what is in your dog's treat.
With so many recalls these days, making treats is an ideal option. Another reason is that it saves money. I purchased a box of frozen dog treats in the store on a whim.
The guys loved them so much, but they are a little too pricey to include on a regular shopping list. Finally, and this will sound cheesy, but homemade treats are made with love. <Dawwww>
But, seriously, the little faces that stare up at me while I am making treats melt my heart. They know I am making something just for them (because I let them lick the spoon), so they sit patiently watching my every move.
I really believe they feel special knowing I made something just for them. Either that or I have officially lost it as a crazy dog owner. I am okay with that option, too.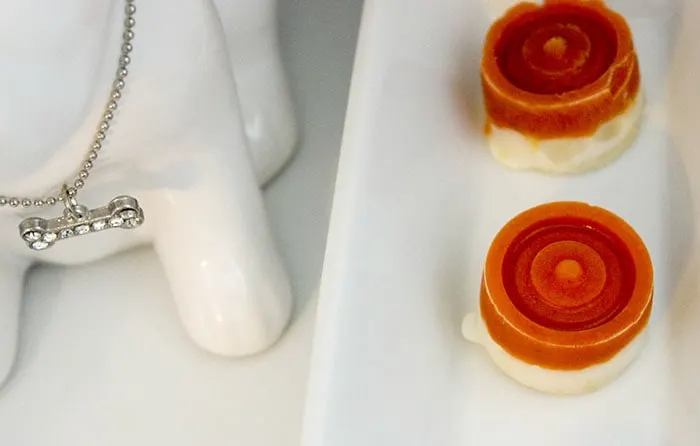 To make these cute little frozen buttons, you just need three ingredients and a silicone mold.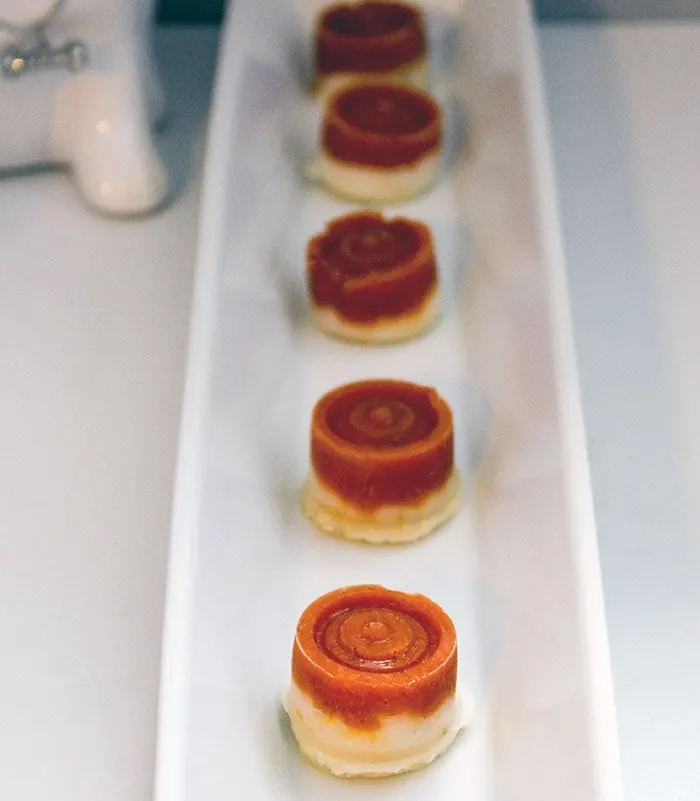 Pumpkin Yogurt Easy Frozen Dog Treats Recipe
Ingredients:
100% Pure Pumpkin
Plain Greek Yogurt
Banana
Supplies: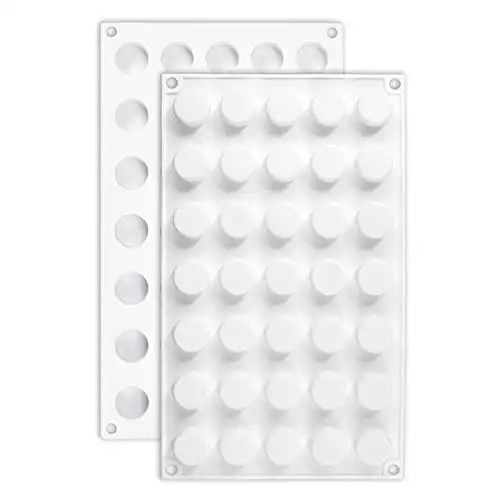 We earn a commission if you make a purchase, at no additional cost to you.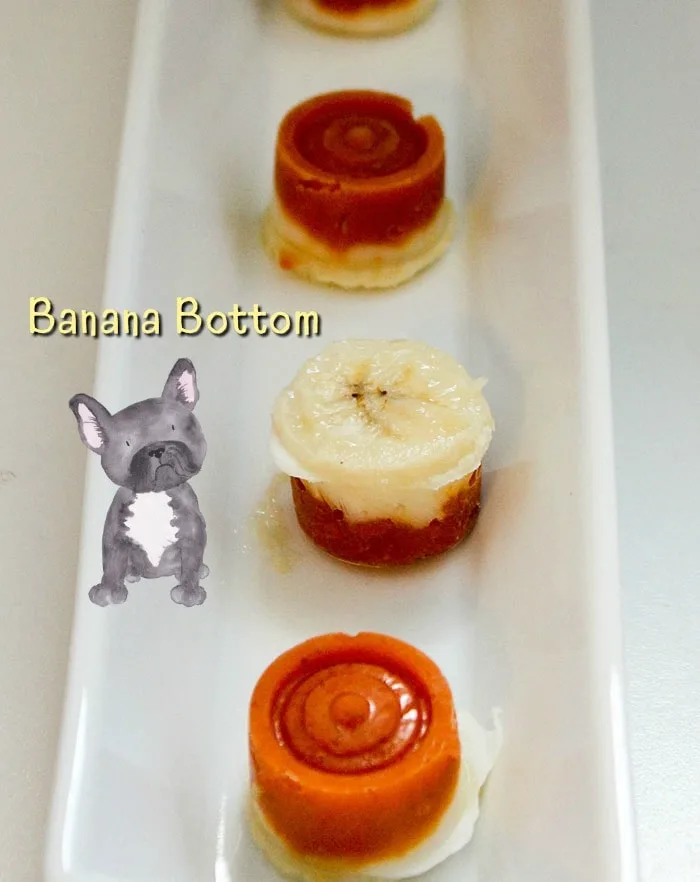 Directions:
Slice a banana into thin slices.
Layer each section of the mold with pumpkin, yogurt, and top with a banana slice.
Tap the mold on the counter to try to eliminate air bubbles. Also, press down slightly on the banana slice to push the ingredients into the mold.
Freeze overnight.
Pop the treats out of the mold and serve to your happy pups!
Store in the freezer for up to a week.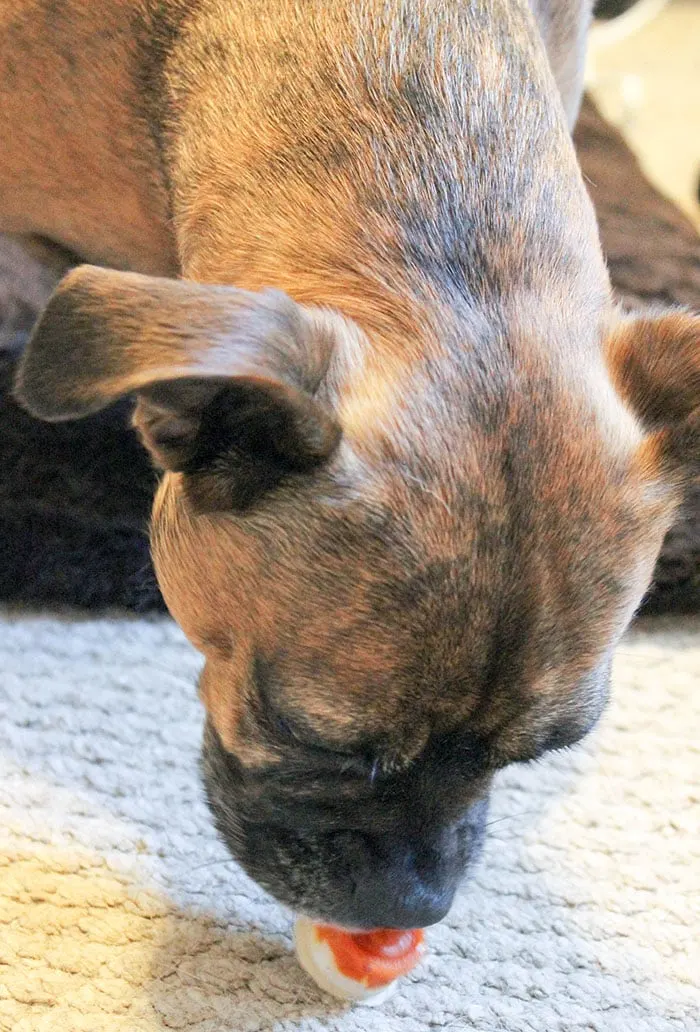 Another thing I love about these treats is that our dogs are forced to take their time and enjoy them. Normally, they snarf down treats without even chewing.
Since these treats are so cold, they lick them for quite a while before finishing. I recommend serving them outside due to melting, even though my picture of the Grump is indoors due to a storm.
He still ate it fast enough to avoid any mess. 😉 All three dogs absolutely love these frozen dog treats!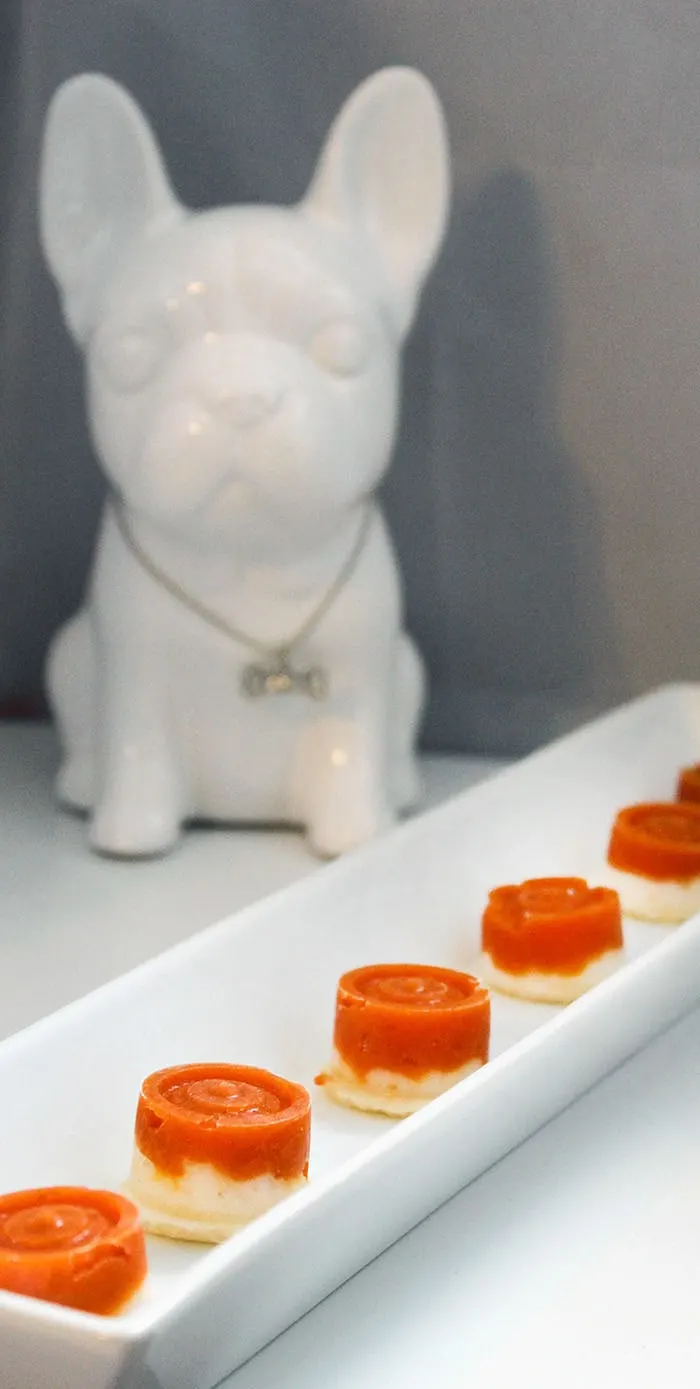 Have an easy frozen dog treats recipe to share? I'd love to hear it!