Any kind of peanut butter dog treat recipe is welcome in this house. Our dogs go nuts for anything peanut butter. Once the long hot days of summer hit full force, we can show our dogs extra love by cooling them down with this frozen banana and peanut butter dog treat recipe. This post contains affiliate links to help us continue to spoil our pets, but all opinions are our own.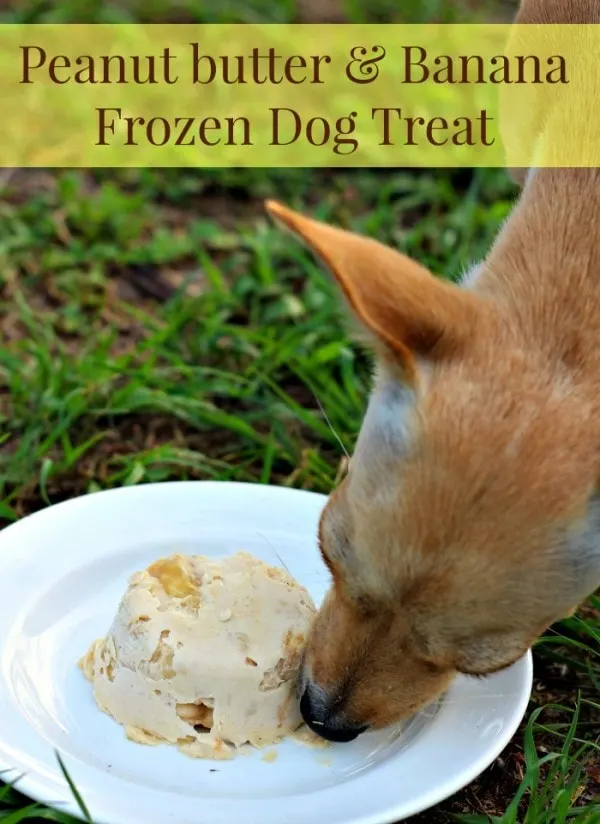 With just three simple ingredients that you probably have in your kitchen right now, you can make a healthy frozen treat for your dogs. Frosty doggy ice cream is available in stores, but making your own can save money, plus you have the peace of mind of knowing exactly what is in them. Making your own peanut butter dog treat recipe assures that you will have no artificial flavors, colors, or preservatives. Just make sure to use all natural peanut butter.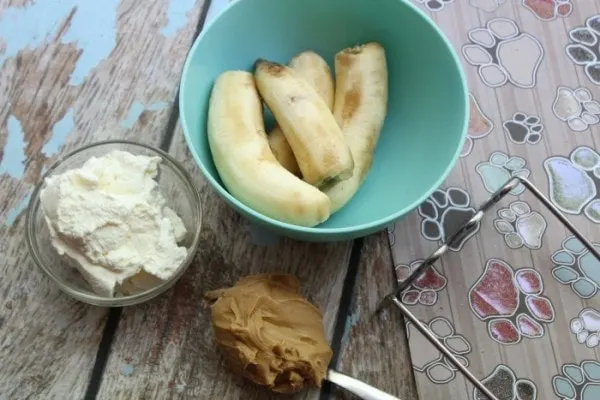 Frozen Banana and Peanut Butter Dog Treat Recipe
Ingredients:
2 ripe bananas
1 cup plain Greek Yogurt
½ cup creamy Peanut Butter – all natural only – crucial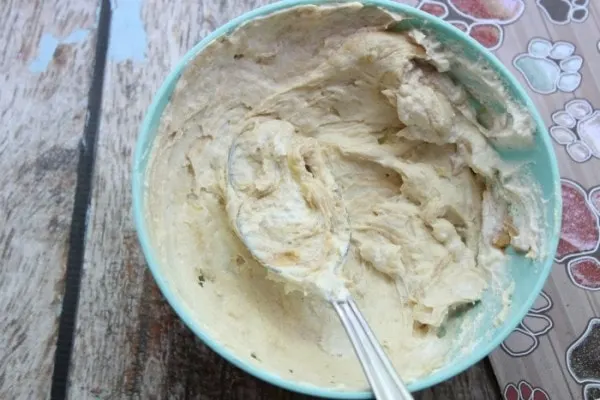 You will also need:
A bowl
Wooden spoon
Muffin tin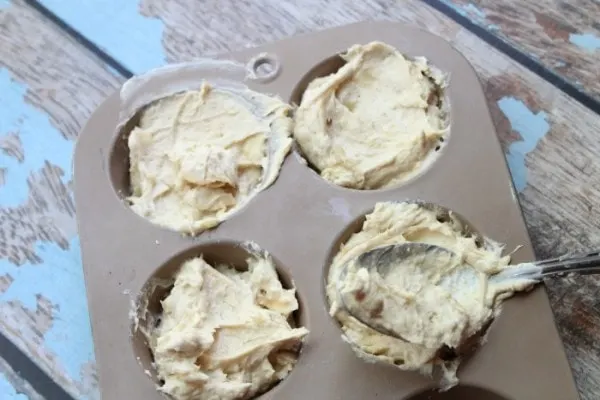 Directions:
In a large bowl mash up bananas with a potato masher or the back of a spoon – slightly overripe bananas are best for this recipe.
Combine bananas with Greek yogurt and peanut butter until all ingredients are well combined. Using natural unsweetened peanut butter is the safe choice for dogs. You can blend the ingredients in a blender, but the dogs don't mind if there are chunks, so it's not necessary.
Spoon into 6 standard size muffin tins or you can use mini muffin tins if you have small dogs and want smaller treats. Press firmly into cups.
Freeze for 2-4 hours or until solid.
When frozen completely remove treats from muffin tin and transfer to freezer safe bags to store up to 6 months, be sure to mark the bag with the date using a sharpie.
Serve to your pups on hot days with plenty of cool, clean water to help them beat the heat.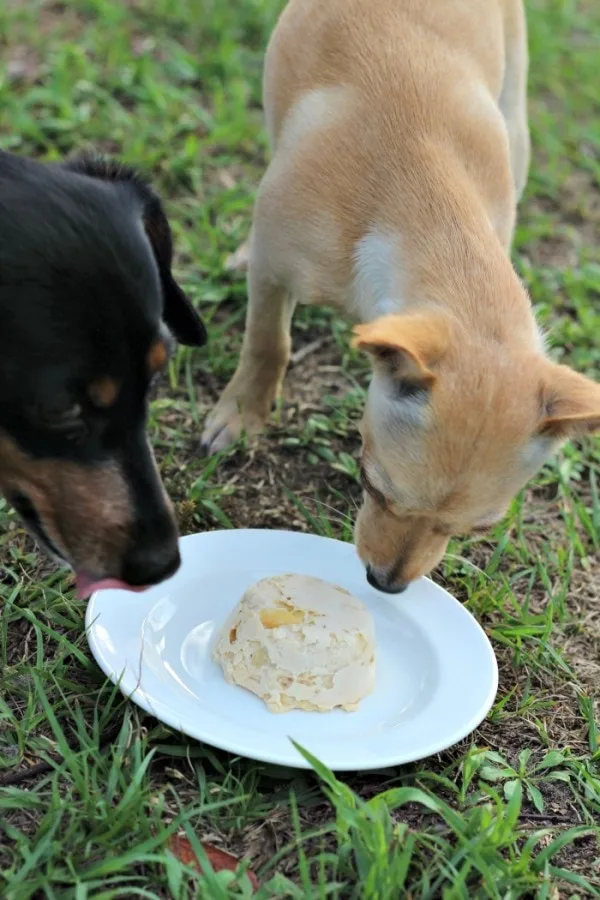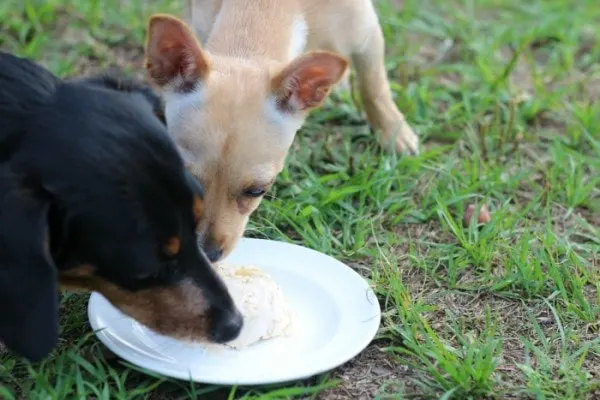 What more dog treat recipes? Here are 17+ homemade dog treats.
Do your pets have a favorite peanut butter dog treat recipe?