I think we've all probably experienced a gift-giving holiday where someone opens a gift that requires batteries. In so many cases, batteries are not included. So, then you are left with a gift recipient who has to wait to use their present.
Several kids and many adults struggle with patience when they can't play with their new toy. This year, make sure batteries are included all around. Post sponsored by Mirum. Opinions are 100% my own.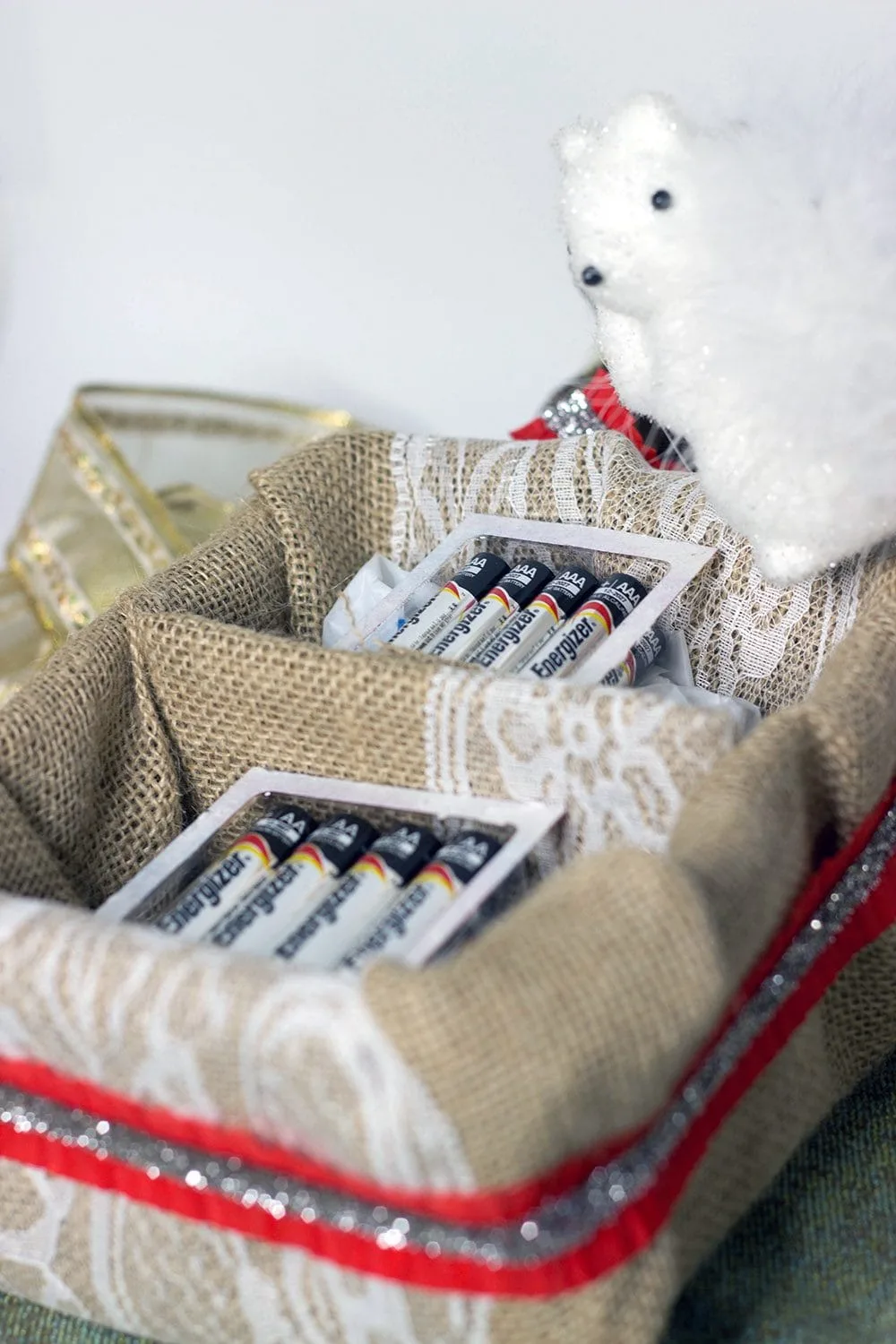 Holiday shopping is overwhelming. Did you buy enough for this person? Did you get what was on the list for that person? Add batteries to the mix, and things can get even more chaotic. My tip is to stock up on a variety of batteries now. Then, when it's time to wrap the gifts, just grab the batteries needed to include in the box.
Don't Have "Batteries Not Included" Regret
Another way to do it is to make a simple holiday battery basket. If you're hosting the gathering, display the box in your home. If you're attending someone else's house, a DIY battery basket makes a thoughtful hosting gift. First, stock up on batteries now.
Shop Energizer batteries at Walmart
Get a $5 eGift Card with a $15 Energizer battery purchase
You will automatically be entered to win the value of your Walmart receipt by uploading your $15 purchase receipt
From December 4th to December 16th you can go in-store to Walmart to purchase Energizer batteries and earn Kicks on your Shopkick app
I grabbed an 8 pack of Energizer MAX AA, and an 8 pack of AAA since those are the most commonly needed batteries. I'm sure I will end up with other types once I do my holiday shopping. However, I never fear buying Energizer batteries in large quantities since they hold their power for up to 10 years while in storage.
With Energizer, you will gain the confidence knowing that the AA and AAA sizes are now their #1 longest-lasting MAX™ batteries. Energizer MAX batteries are long-lasting and are designed to protect against damaging leaks for up to two years after fully used.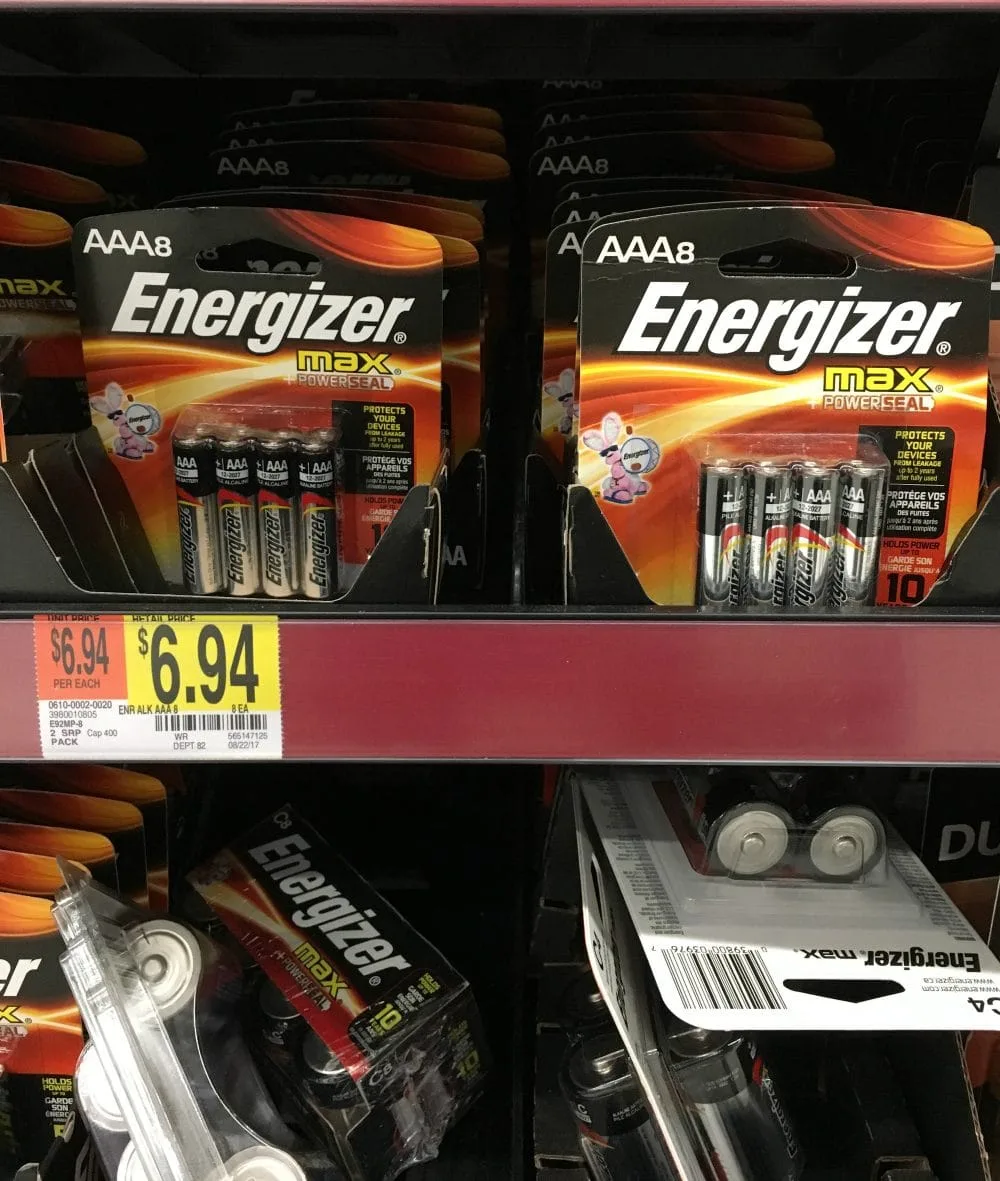 There was a display near the toy aisles in my local Walmart with all of the batteries. When you're doing your toy shopping, be sure to grab all the batteries that go with them.

DIY Holiday Basket for Gifts that Need Batteries
I've mentioned many times that I am not the craftiest in my family. My visions for a DIY project rarely turn into reality. So, I kept it extremely simple by upcycling a box. Anyone who does their holiday shopping online is sure to have an abundance of boxes. I cut the flaps off of a small box and set them aside. Wrapped the box in burlap and tied with ribbon. I tucked my Walmart bags into the box, as well.
In case guests want to take their gifts home in a bag, they can grab one when they take their batteries. I used the flaps of the box as a divider. Depending on the size of your gathering, of course, you can adjust the size and dividers. Include other types of batteries as needed, as well. Decorate your DIY battery basket as festive as you'd like.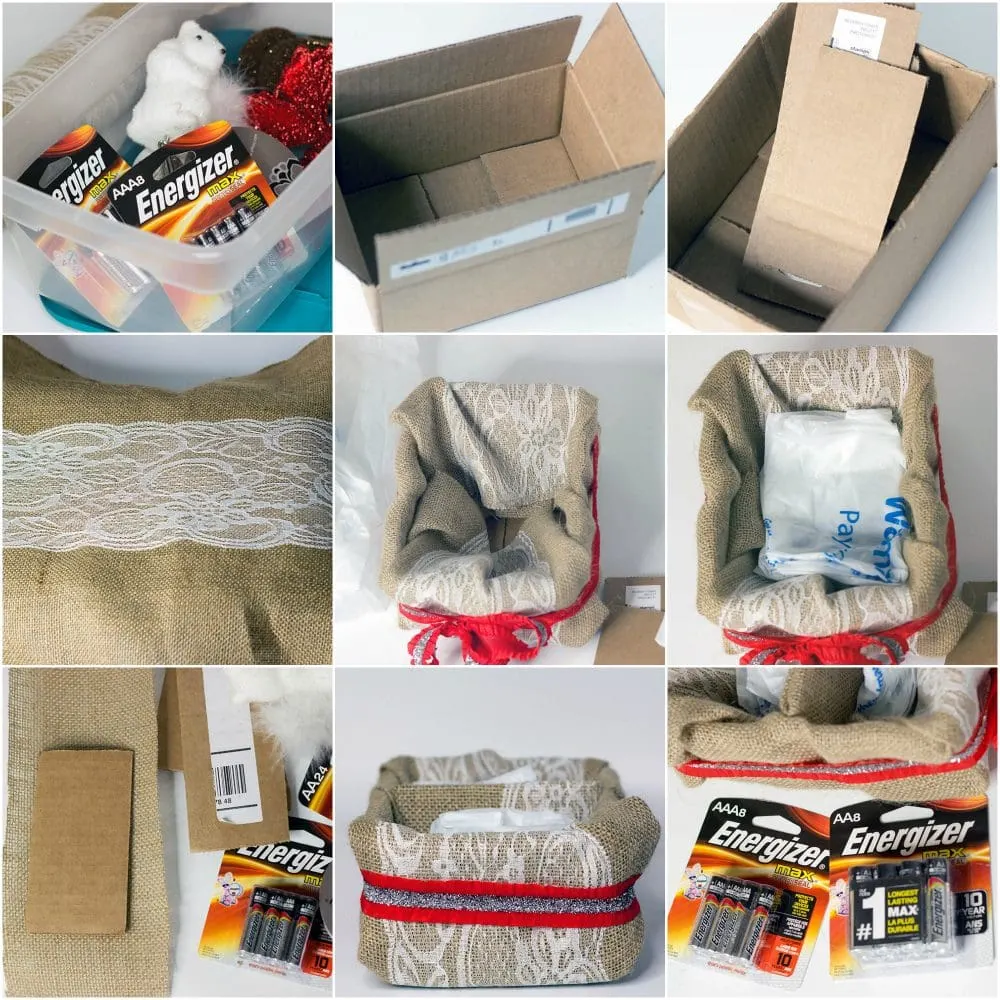 So far, these are the gifts that I know are on people's wishlists.
Hubby – Gaming headset. Since the holidays are his only days off, he will want to use it immediately. Must. Have. Batteries.
Sister – A drone. Lots of luck to her on this one. But, if she was somehow on Santa's super nice list to receive such an item, you better believe she'll want to play with it right away.
Grandparents – Digital frames. The whole family will want to help them set those up right away.
Nieces and Nephews – All sorts of gaming devices, toys, gadgets, and more that all require multiple batteries. You don't want any of the little ones to have to wait to play with their new toys!
Yikes, I'll definitely need more batteries!
As we approach the biggest gift-giving holiday of the year, make sure you have the batteries to go with the gifts. Now is the time to stock up on Energizer batteries at Walmart. It's time to save and even get your chance to win!