We have some unique nail polish gift ideas for the nail lovers on your list. Beautifying one's nails ranges from simple upkeep to intricate artwork.
There are several products available these days that anyone who enjoys doing their nails will love to find in their stocking or under the tree.
A few of these nail products were sent for review purposes. This post contain affiliate links. All opinions are my own.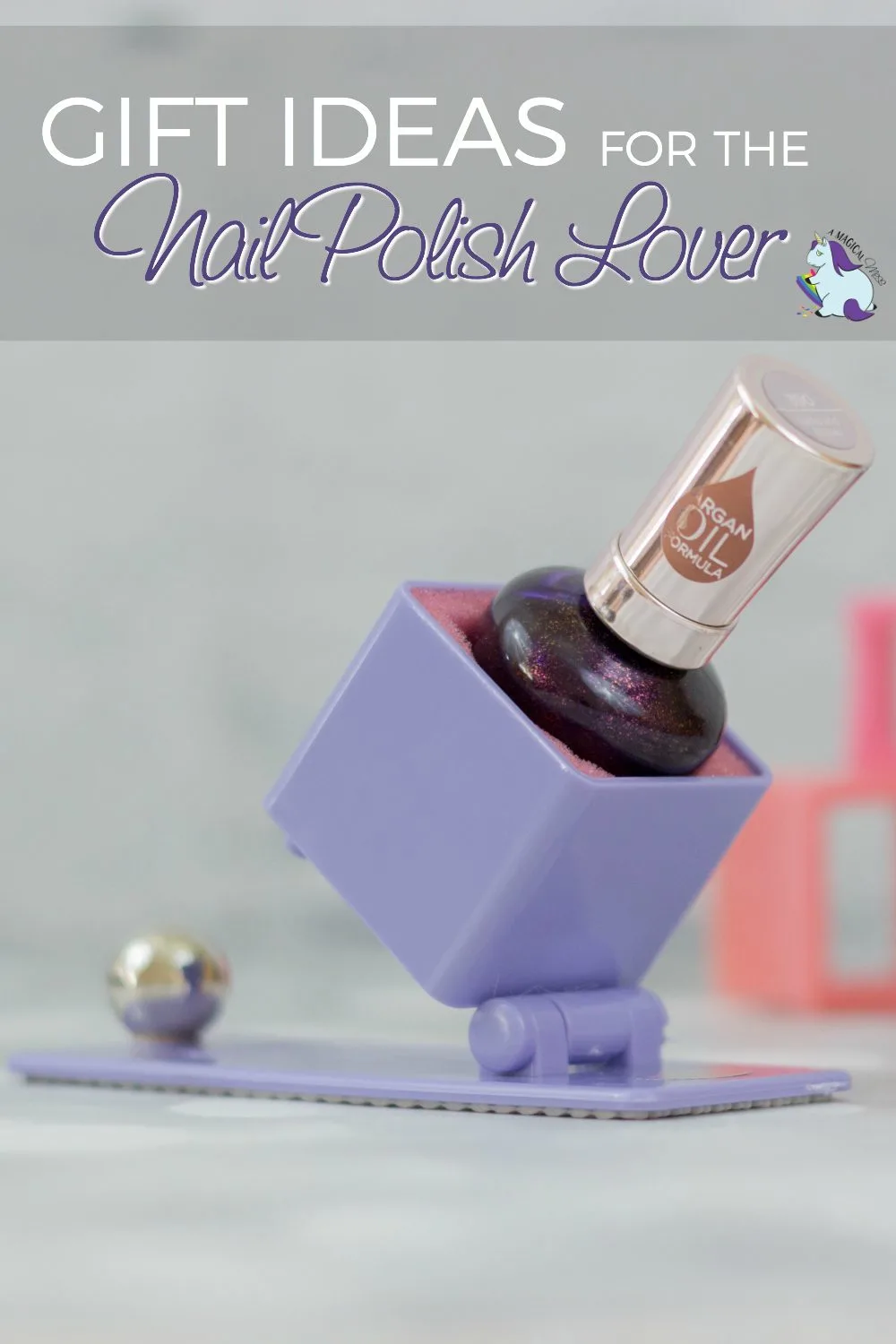 Nail Polish Gift Ideas for Nail Lovers
The wearable nail polish bottle holder is one of those "why didn't I think of that?" items.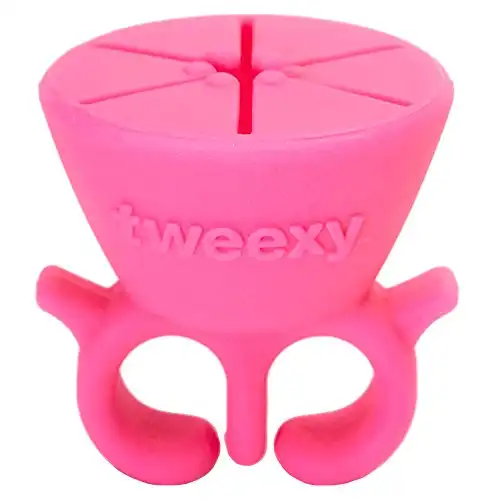 Like, really, how many bottles of polish do you have to spill before inventing a simple yet genius device like this?
You can easily adjust the angle, so when the polish gets down to the bottom, you can tilt the nail polish holder even further to get the most out of your bottle.
Safer Nail Polish
Do the chemicals in traditional nail polish concern you?
Londontown USA offers a luxe vegan, cruelty-free, healthier lineup of nail care and polish options.
Looking for a healthier option for nail polish while pregnant, the founder of Londontown USA infused botanicals into the formula to hydrate nails.
She also removed 9 of the most commonly found carcinogens to create this fabulous brand.
Here are a few colors that I think are great for mermaid, unicorn, and fairy lovers.
Use code magical25 to save 25% off your order.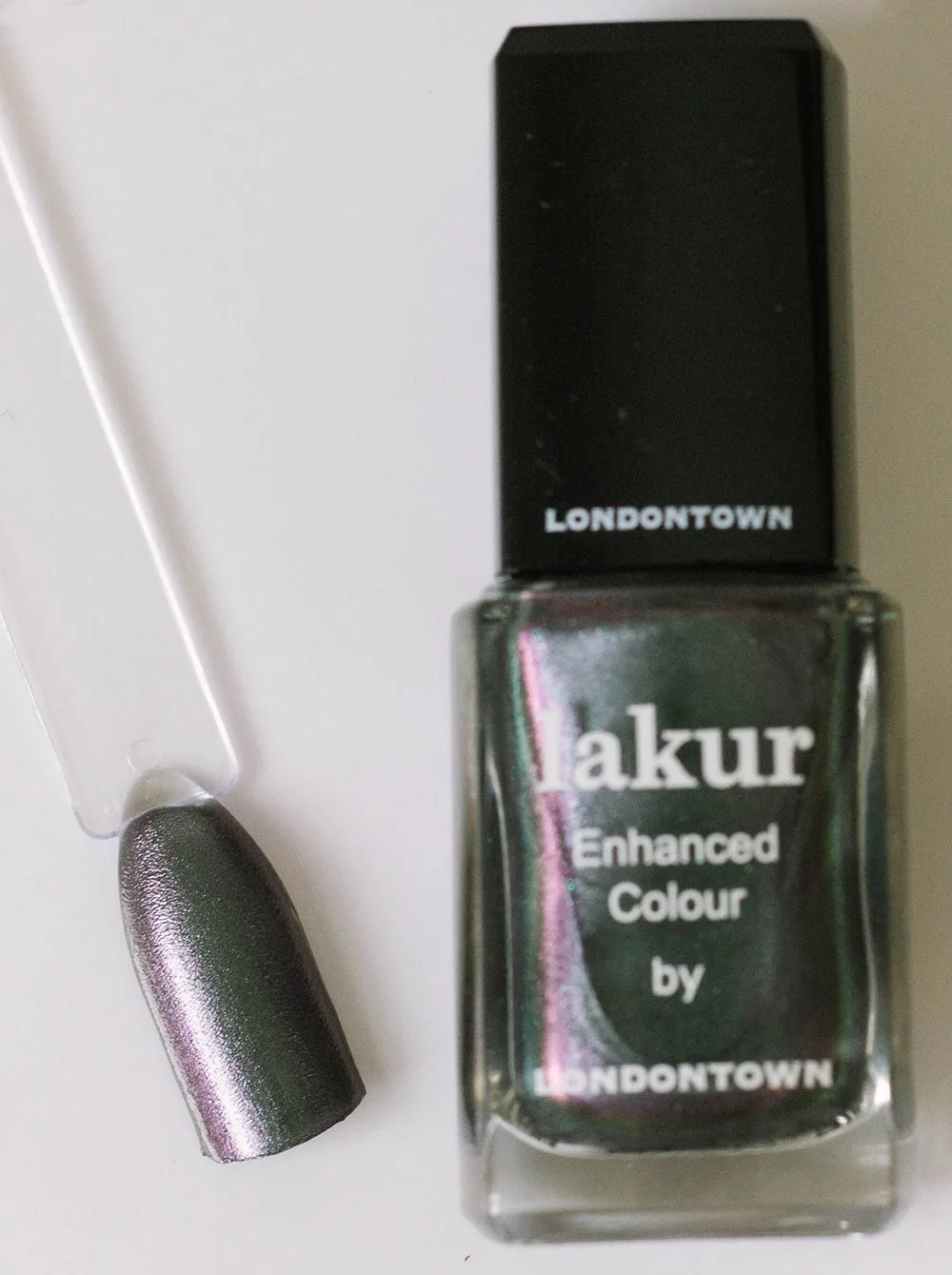 Nail polish gift sets are a great option for gifting.
No research necessary when everything is all in one package.
A quick search on Amazon is all it takes to find whole sleeve of the funkiest colors.
Teens will adore this metallic set.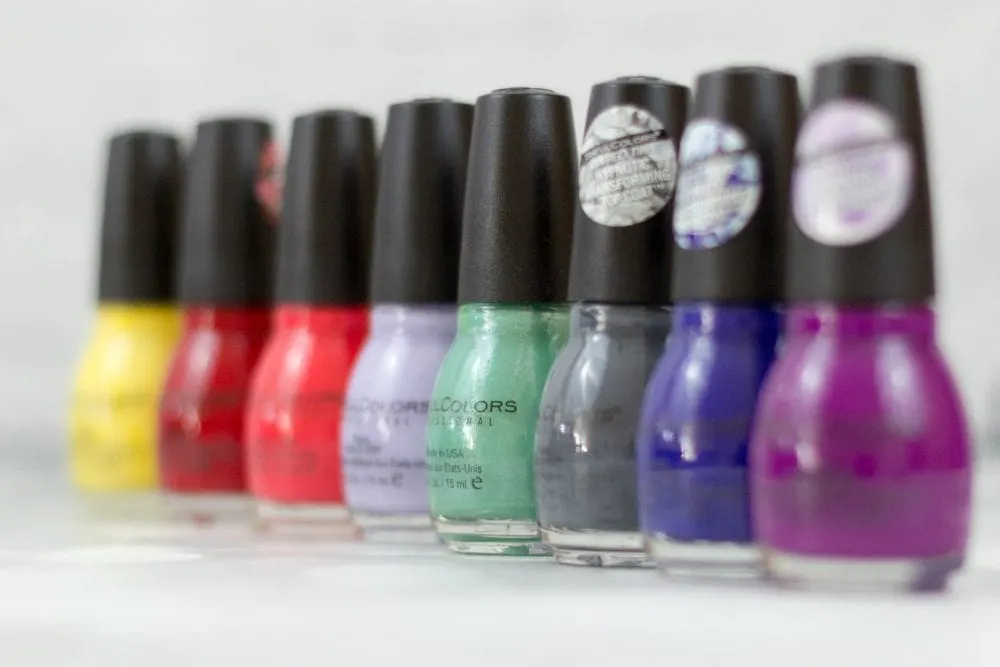 Nail Polish Art Set
If you see your beloved fashionista with designer digits, perhaps tools to create mini art are just the gift you're looking for.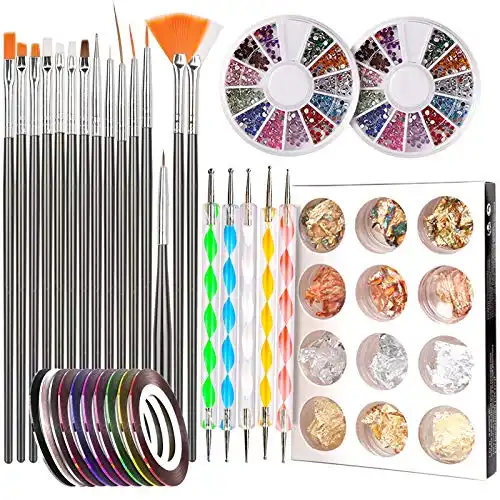 Nail Art Set
A great kit to keep your little nail tech in the making busy. Let them get creative and make all kinds of fun designs on their nails!
Buy Now from Amazon
We earn a commission if you make a purchase, at no additional cost to you.
02/14/2023 04:25 am GMT
Nail art requires special equipment.
If you have younger kids, check out the nail kit in our gift ideas for 5th grade girls post – it's a popular item.
Nail Subscription Box
Give the gift that keeps on giving with a subscription box from Julep.
Each month your loved one will enjoy a surprise in the mail with new nail goodies.
Nail Care Gift Set
Pretty nails start with healthy nails.
Just like the rest of our body parts, nails require nourishment, as well.
There are polishes that contain Argan oil like the ones pictured here from Sally Hansen.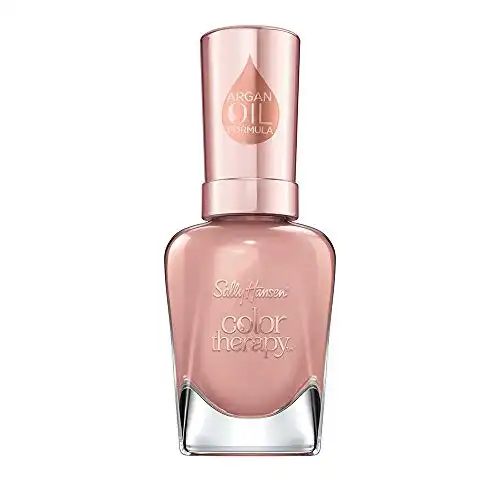 Apply nail and cuticle oil frequently to maintain nail health.
Nail artists should do more than paint their nails; they should perform DIY manicures at home.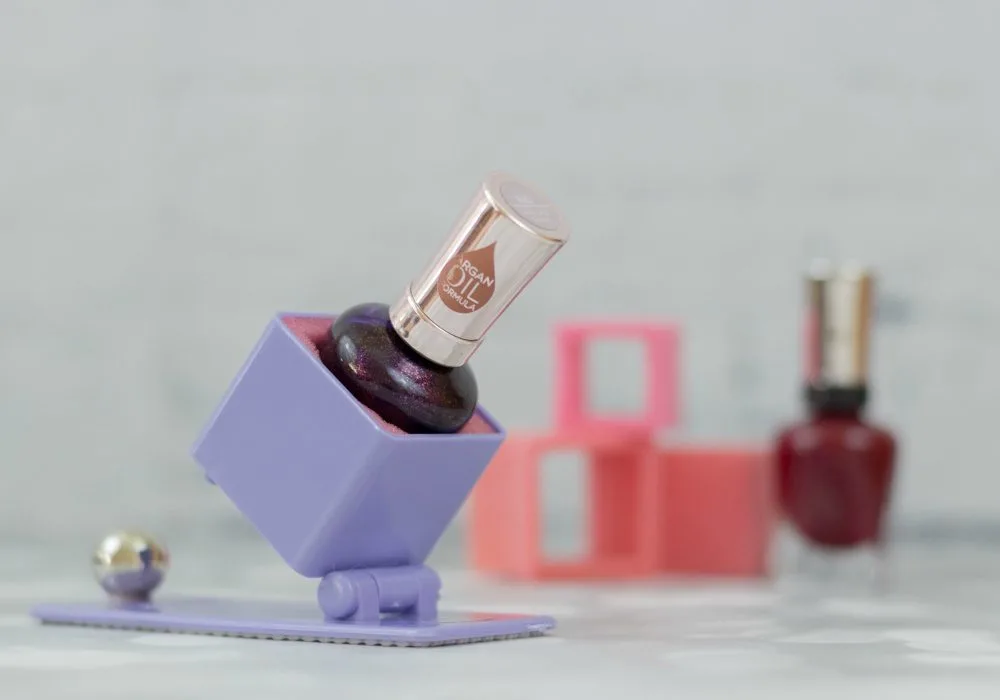 Matte Nail Polish
Every manicurist – professional or otherwise – should have a collection of matte nail polishes.
Matte colors are muted, but fierce.

They are understated while screaming class.
Read Next: Magical Makeup Gift Ideas!
DIY No Chip Manicures at Home
For a complete list of everything we use to do a no-chip manicure at home, visit this list on Amazon.
Organize Nail Supplies
Nail supply chaos does no one any favors.
Figure out a way to store your supplies at home where everything is easily viewed.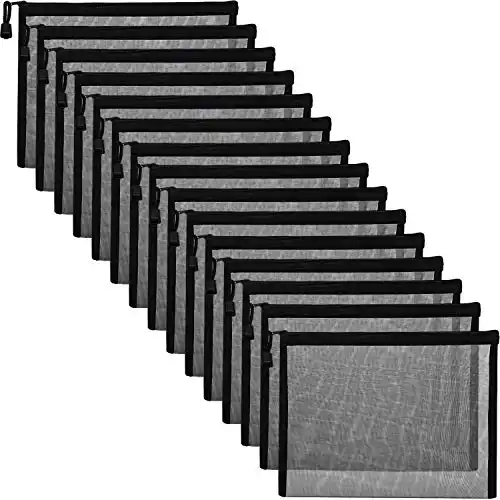 Mesh Bags
Buy from Amazon
We earn a commission if you make a purchase, at no additional cost to you.
02/13/2023 10:02 pm GMT
Heading to a friend's for a mani-pedi sleepover?
Toss what you need into a ZizzyBee Bag for on-the-go.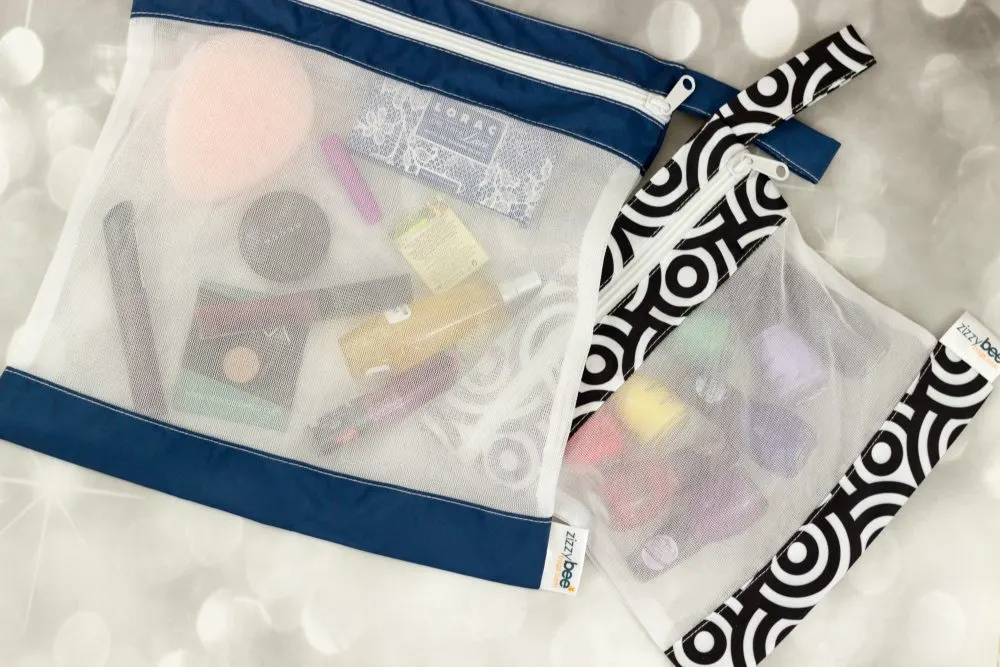 Unicorn and Mermaid Nail Polish
You know we can't finish off a gift guide without including our favorite mythical creatures.
Check out some of these magical nail embellishments.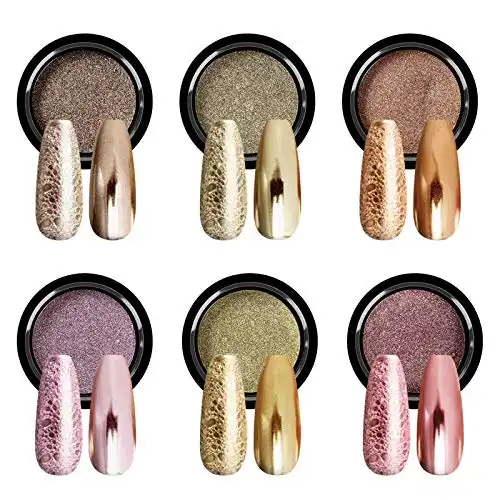 The new chrome finish technique is perfect for the magical feel we look for!
Do you have any nail polish gift ideas to add?