With the painfully long wait for the final episodes of GOT and winter actually coming, I've decided to give up all our ordinary glassware. I went on the hunt to find all the coolest chalices, and now we have each claimed our favorites. Although, we still fight over the dragon Game of Thrones goblet. Despite the bickering, these chalices ease the pain of anticipation. Is anyone else having Jon Snow withdrawals? If so, ditch the mundane stemware and upgrade to the royal badass level.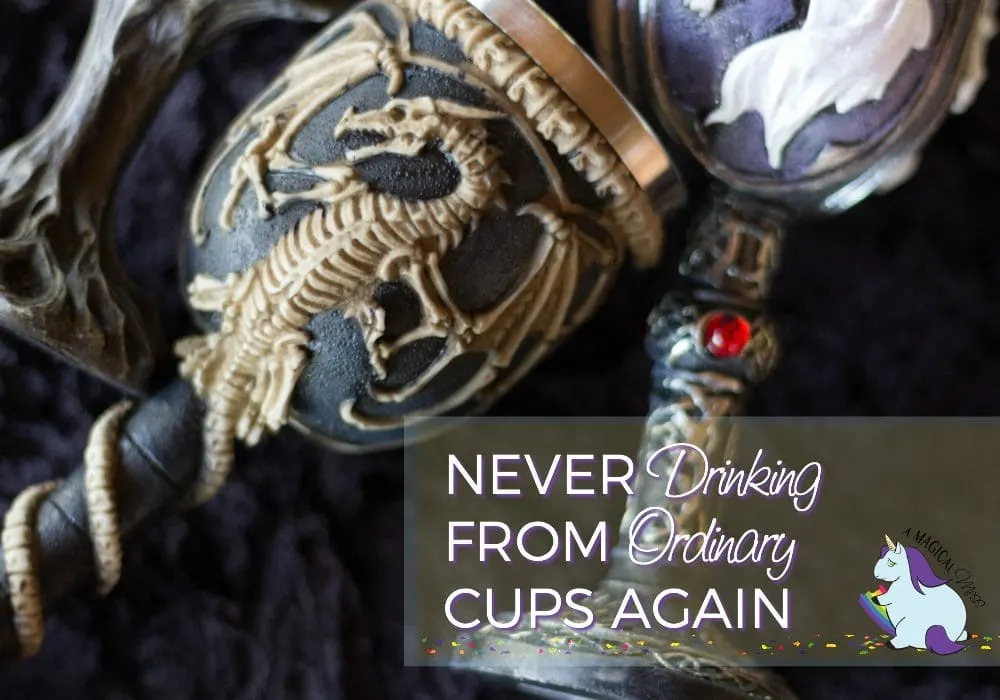 Game of Thrones Goblet and Other Mythical Chalices
While I'd like to own every single piece of Game of Thrones merchandise, my budget is making this a slow process. So, I started with all sorts of mythical chalices. Because, well, just look at them. Who wouldn't want to sip from a jewel-encrusted dragon goblet?! Plus, they're quite reasonably priced. If anyone is looking for fantasy gift ideas–or gifts for me–you know, hint, hint…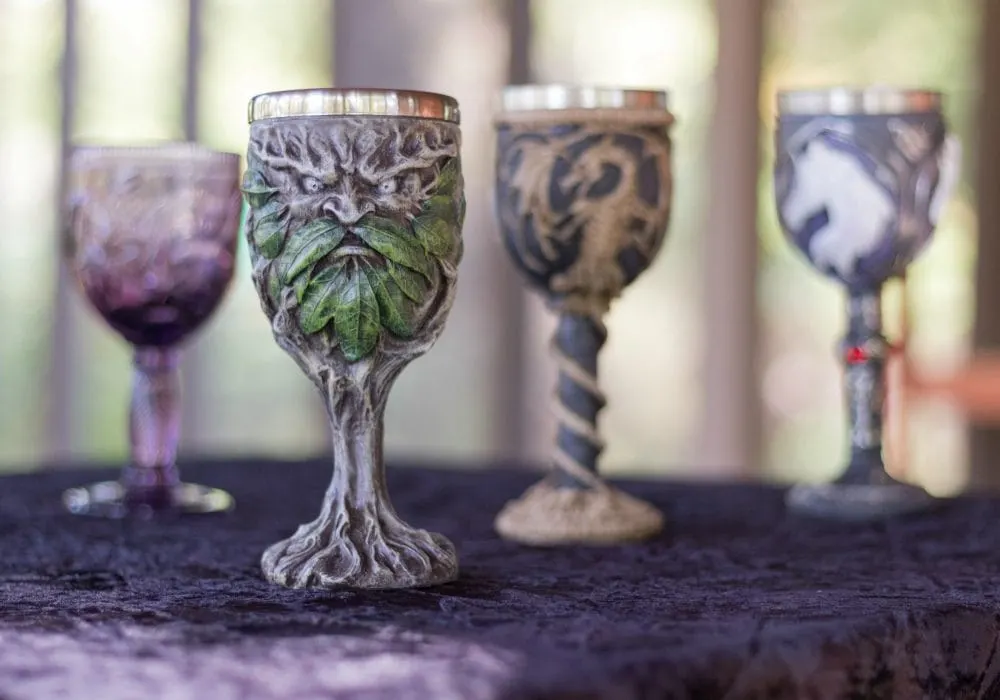 If for some unbelievable reason Game of Thrones isn't your thing, but you're into fantasy, there are all sorts of magically amazing goblets.
Dragon Goblets
I refuse to believe that dragons aren't real, somewhere. In some corner of this universe, dragons are thriving, and they're totally tamable. I will find this place in my next life and form an everlasting bond with a deep purple one with lime green eyes. That is all.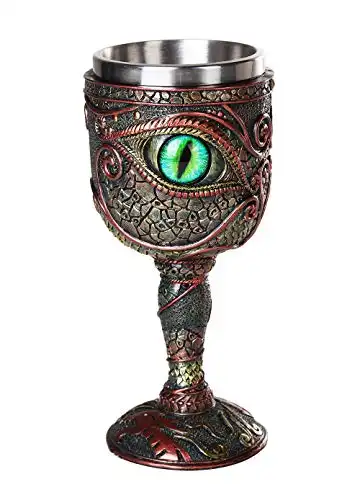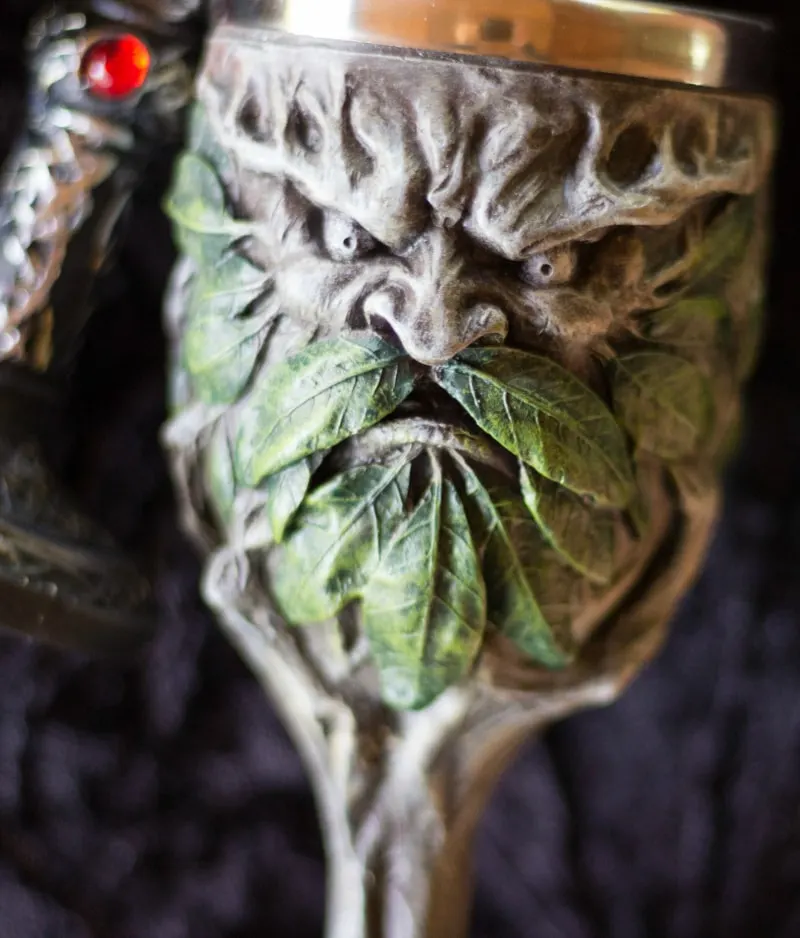 Tree Goblets
As an extreme nature lover and huge Labyrinth fan, these gorgeous tree chalices make me blissfully happy. Ches snagged the one on the left as hers, but while she's at school, I totally sip my tea from that beauty. No shame at all.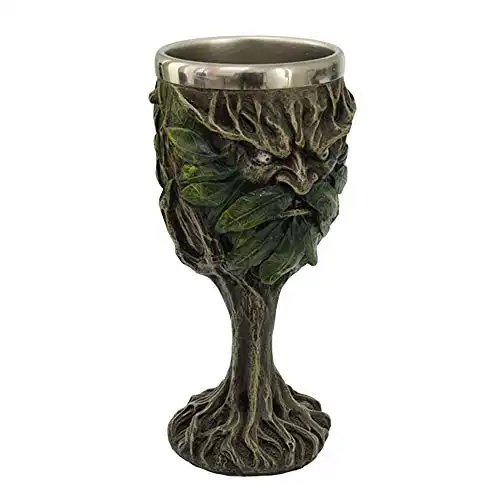 Tree Man Goblet
Buy Now
We earn a commission if you make a purchase, at no additional cost to you.
02/14/2023 12:00 pm GMT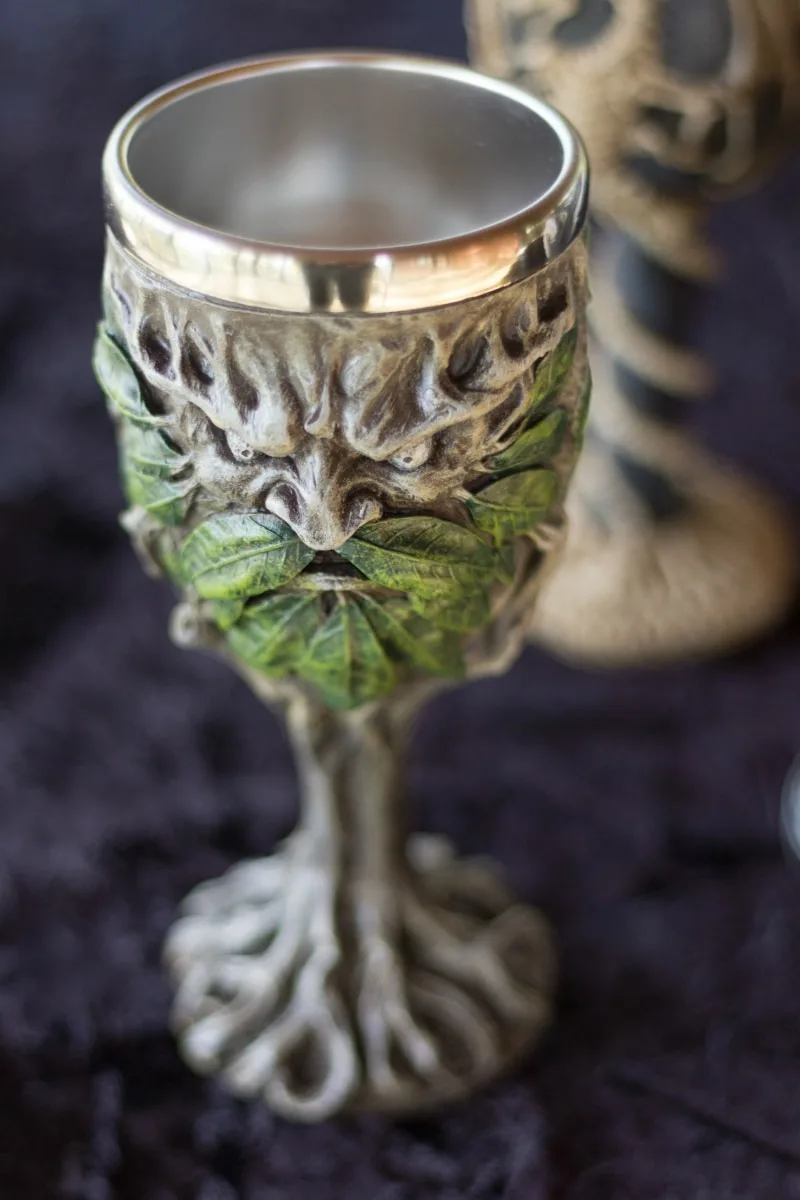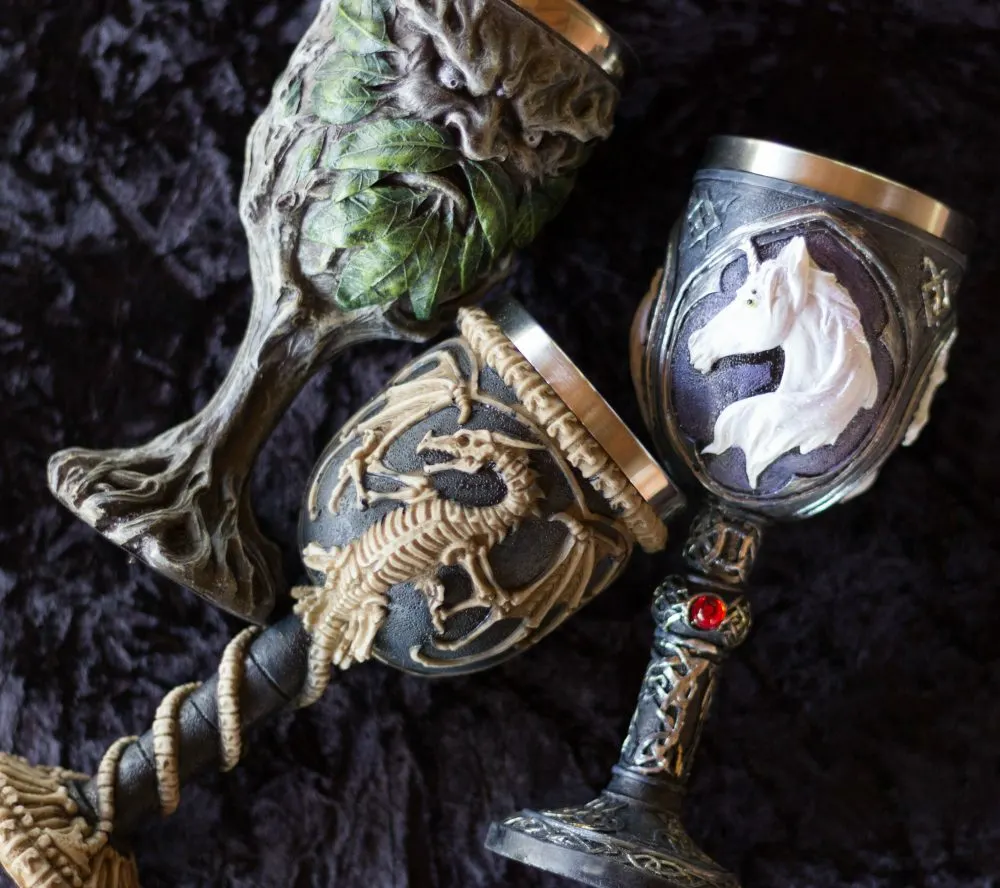 Unicorns and Direwolves
I mean, we're A Magical Mess. We NEED unicorn -everything. And as for direwolves, meeting the cast of wolves from GOT is on my bucket list. Those majestic Northern Inuit dogs are gorgeous and so well trained. If I ever get a dog, that'll be the breed I seek to rescue.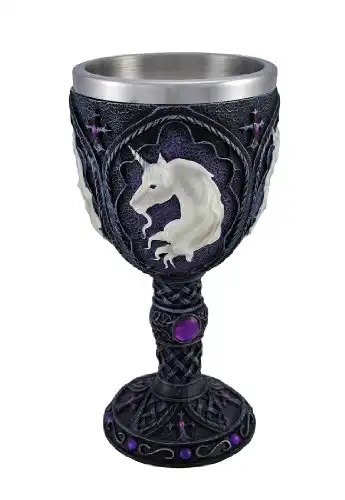 Unicorn Chalice
Buy Now
We earn a commission if you make a purchase, at no additional cost to you.
02/13/2023 08:07 pm GMT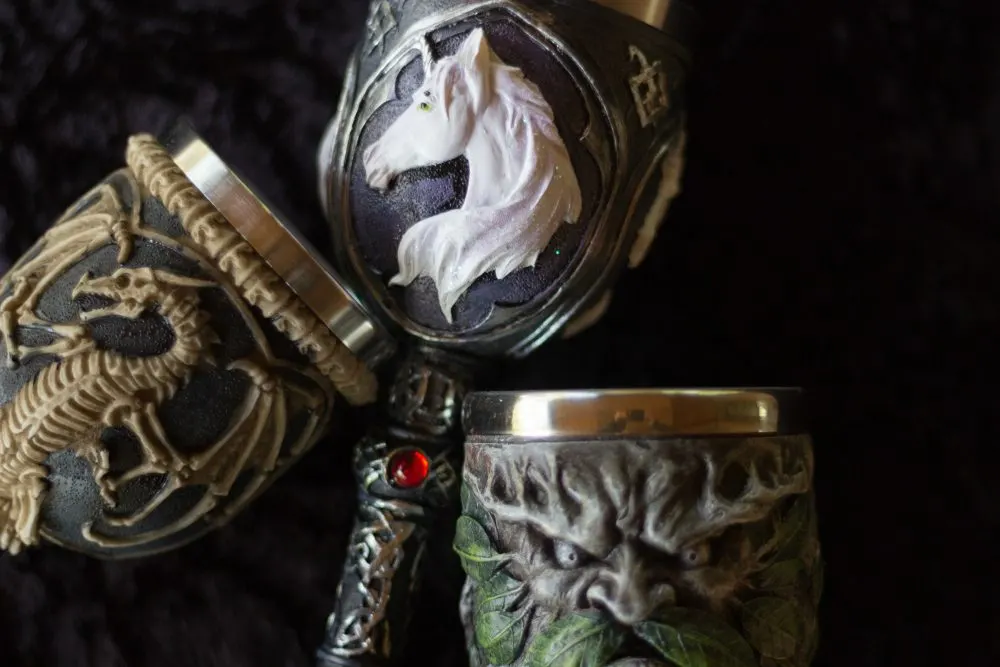 There are so many more chalices to chose from, but this is a good start. After my latest adventure in Mexico for the Day of the Dead celebration, I'm incorporating a few new Day of the Dead goblets into the mix too. Before we know it, we'll have a legit collection, and I cannot wait. You know you want to come over and have a drink!
Entertaining
Most of these goblets can withstand hot or cold drinks but should be hand washed to preserve their beautiful details. Try this colorful Bomb Pop cocktail recipe–it will look so awesome in these goblets! For the holidays, your guests will love picking their drink receptacle. Check out our ginger beer cocktails for your next gathering.
Which Game of Thrones goblet or other mythical chalice do you need to own?