XFINITY is kicking off an exciting new program, and I am happy to be a part of their blogger program. Over the next six months, I will be showing you ways that the new XFINITY X1 platform can enhance your life and save your family time.
Look forward to fun features and giveaways! This is a compensated program, but all opinions will be my own.

XFINITY Team So Fast
I had the pleasure of attending an event in the city recently to see firsthand what the XFINITY X1 platform is all about.
Not only was it a pleasure to get to know the team, but I was beyond excited and impressed with this new platform. I seriously cannot wait to get my hands on it.
Fall TV shows are piling up, and we have officially kicked off our marathon-show-watching season in this house!
The new X1 platform has so many impressive features. Normally you expect a little tweak here and there with your cable service, but XFINITY did not mess around with this.
The changes are intense, packed with useful and time-saving upgrades that will please even the biggest TV fans.
We are talking about more space and an intuitive, smart device that gets to know what you like. I will go into detail about everything throughout the six month period.
For now, I just cannot wait until my system arrives. After seeing everything myself, I know we are going to love it.
Did I mention that it's fast? Yes, hence the name "The Fast Life with Ty". XFINITY knows that speed is essential in our busy lives and wanted the face to match that message.
Ty is their new energetic ambassador eager to help you find the best shortcuts and life hacks in Chicago.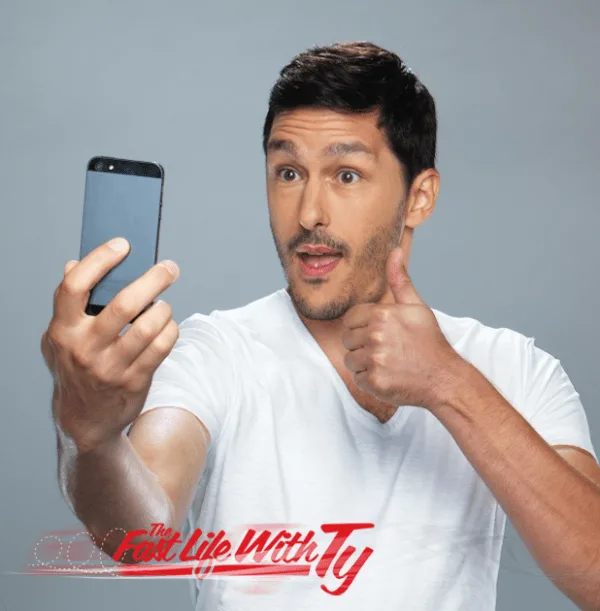 Ty is all about saving time and energy. Although, he looks like he has enough energy for all of us. He will be sharing his tips on his Facebook and Twitter pages. Make sure to follow him!