The highly anticipated XFINITY Voice Remote is here, and it's as awesome as promised. Searching by title is only one of the amazing things that you can do with this new voice remote for the X1 System.
Post and giveaway sponsored by XFINITY, but all opinions are my own. Please see below for additional disclosure.

So, a few weeks ago Mike and I were scrolling through the many areas of the X1 XFINITY system. A movie that we both wanted to see caught our eye.
Neither of us had the time to devote our full attention to a good movie at that point, so we just mentally made a date for another time. Well, Saturday night rolls around, and it's an excellent time to settle in for a movie.
Where the heck was it? We searched and searched and couldn't find it. We didn't realize until later that Mike had misspelled the title in the search box. In any case, we just gave up and chose another movie.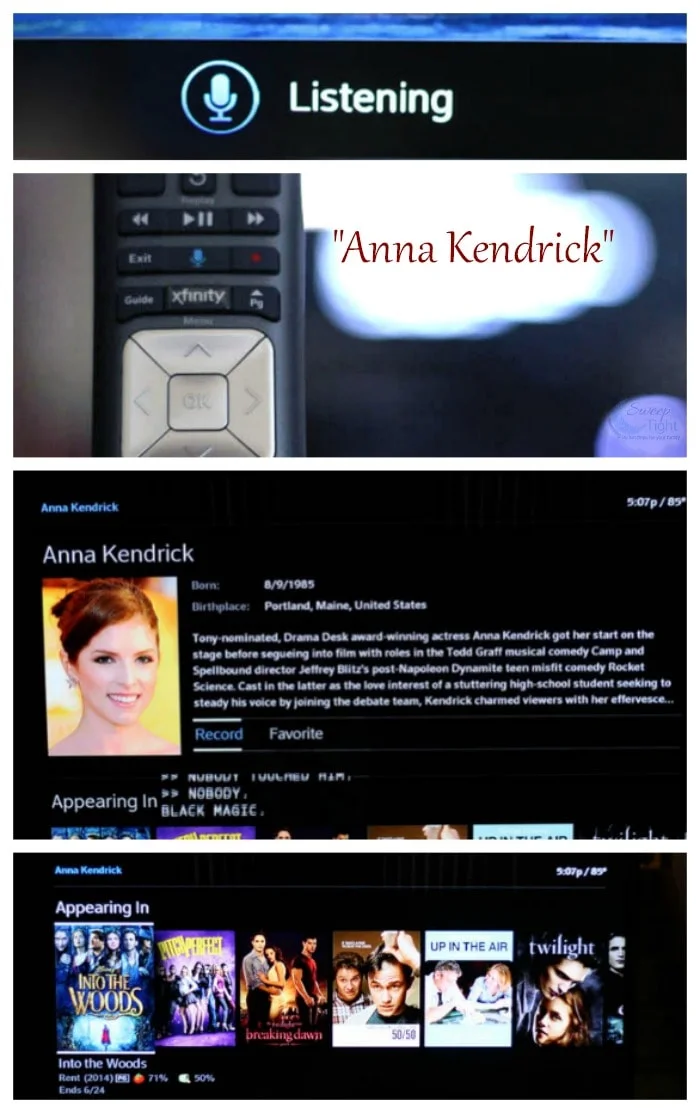 Whoa, I didn't know Anna Kendrick was in so many movies!
Fast forward to the present where we now have our very own XFINITY Voice Remote. No spelling skills needed. You just speak what you are looking for, and the remote finds it.
Anyone in the family can use it. It's not programmed to one voice. You can search by movie title, by actor/actress, by channel, and even by movie quote. That's right, say "I'll be back" and "The Terminator" pops up.
XFINITY Voice Remote – So Many Possibilities
Talking to your remote can help you discover so much more about your system. I think most of us are guilty of sticking to our favorite channels and tend to miss out on what else is available.
For example, we wanted to search for the Chicago Blackhawks Celebration Parade, so we said "Chicago Blackhawks" into the remote. Several fall shows and highlights were being aired that Mike would enjoy watching. We added them to the DVR so he can check them out as time allows.
The new XFINITY Voice Remote functions as a normal remote, as well. Actually, it's better. It has a backlit keyboard and aim control for easier use in the dark. To us, it seems more responsive, too.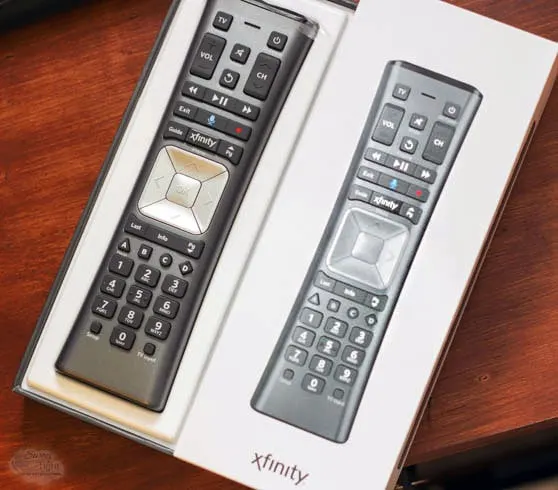 No special commands are needed to work the XFINITY Voice Remote, but there are some cool hidden features. In addition to saying popular movie quotes, as I said above, you can also do other fun things.
For example, if you say "Taylor Swift 22," Taylor Swift will respond. If your child, or, let's get real – yourself, sings "Let it Go" into the remote, the movie "Frozen" will appear. This remote is kind of creepy smart!
New XFINITY X1 customers will receive a voice remote during their installation. Existing customers can either pick one up at your local XFINITY store or order online here. Requesting one shipped is free, except for shipping and handling.
Disclosure: XFINITY partnered with bloggers such as me for their Fast Life program. As part of this program, I received compensation for my time. They did not tell me what to purchase or what to say about any product mentioned in these posts. XFINITY believes that consumers and bloggers are free to form their own opinions and share them in their own words. XFINITY's policies align with WOMMA Ethics Code, FTC guidelines, and social media engagement recommendations.
What's the coolest feature of the XFINITY Voice Remote?