With Teen Beach 2 coming out in just 4 days, (6/26) you've got just enough time to throw the ultimate viewing party. I'm thrilled to share some awesome ideas, recipes, and crafts with you created by the brilliant minds at Disney.
Teen Beach 2 airs on Disney Channel and is available for purchase on DVD this Friday at 8 ET/PT.
Teen Beach 2 Viewing Party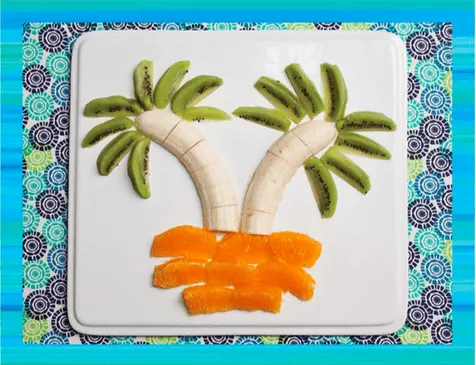 The Food:
First, make sure you're aware of any food allergies your guests may have and adjust your menu accordingly.
Food with a beach theme usually consists of tasty finger foods. Here are some ideas:
Cherries
Corn on the cob
Hotdogs
Mini hamburgers
Billy's Flip Flop caprese sandwiches (click image for printable recipe)
Nuts (again, check with your guests and label accordingly)
Pineapple juice ice pops
Hang Ten Hummus
Salad with cucumbers and papaya dressing
Stone-fruit-and-berry salad (peaches, plums, raspberries and blueberries)
Sugar-free gelatin cut into fun beachy shapes (surf boards, flowers, beach balls)
Out-of-Sight Orange-Pineapple Yogurt Dip
The Activities:
Paper Lanterns (click image for instructions)
Origami Beach Ball (click image for instructions)
Set up a photo booth
Photo Props
The Movie
I'll be posting a full review later this week, but just a quick note: this movie is great for girl power, fun, dancing, and is perfect for a summer party.
It has a great message for young girls and you won't be able to resist the urge to get up and dance! So grab the DVD or catch in this Friday, June 26th on the Disney Channel!