Post sponsored by Best Buy. All opinions are my own.
A good pair of noise-canceling, wireless headphones is a game-changer in this busy and chaotic life.
Use Noise-Canceling Headphones to Increase Focus
There's so much going on around us at any given time, that it's no wonder so many people struggle with focus.
It's difficult to fully immerse yourself into anything when background noise is a constant distraction.
Whether you're listening to music, an audiobook, your favorite podcast, or playing a video game, wireless, noise-canceling products are the way to upgrade your experience.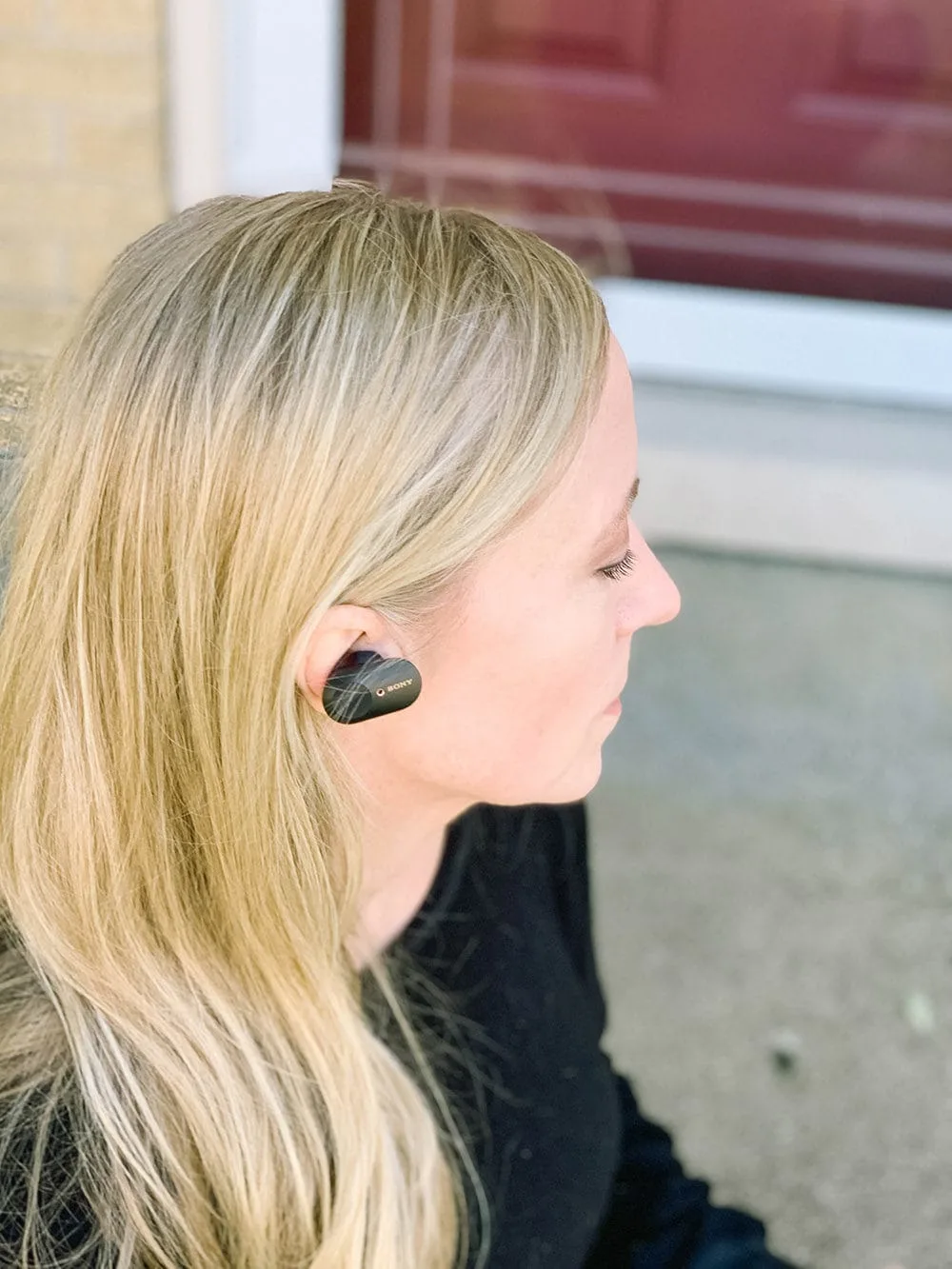 I would love to be a person who can shut out background noise and dive into the task at hand, but that is not yet me. I'm working on it!
Working in an office setting was so draining for me because it took most of my energy to tune out the ringing phones, talking people, and other noises that happen in an office and warehouse.
Practicing meditation has helped me train my brain a bit, but I still do my best work in the quietest settings possible.
While many people like background noise while they work, I require silence or relaxing sounds.
Since I work best in silence, I've wanted a great pair of noise-canceling headphones for a while now. Sometimes I listen to nothing, and other times I choose something calming. Sounds that don't cause my brain to shift focus are ideal.
Now that I work from home, of course, I have a lot more control over my environment.
However, a real-life example: It's Monday morning, and I'm ready to knock out some blog posts.
Suddenly, I hear all kinds of commotion. The neighbors are having their roof replaced. My dogs go insane for the rest of the day, and I'm an overstimulated mess who checks zero things off the to-do list.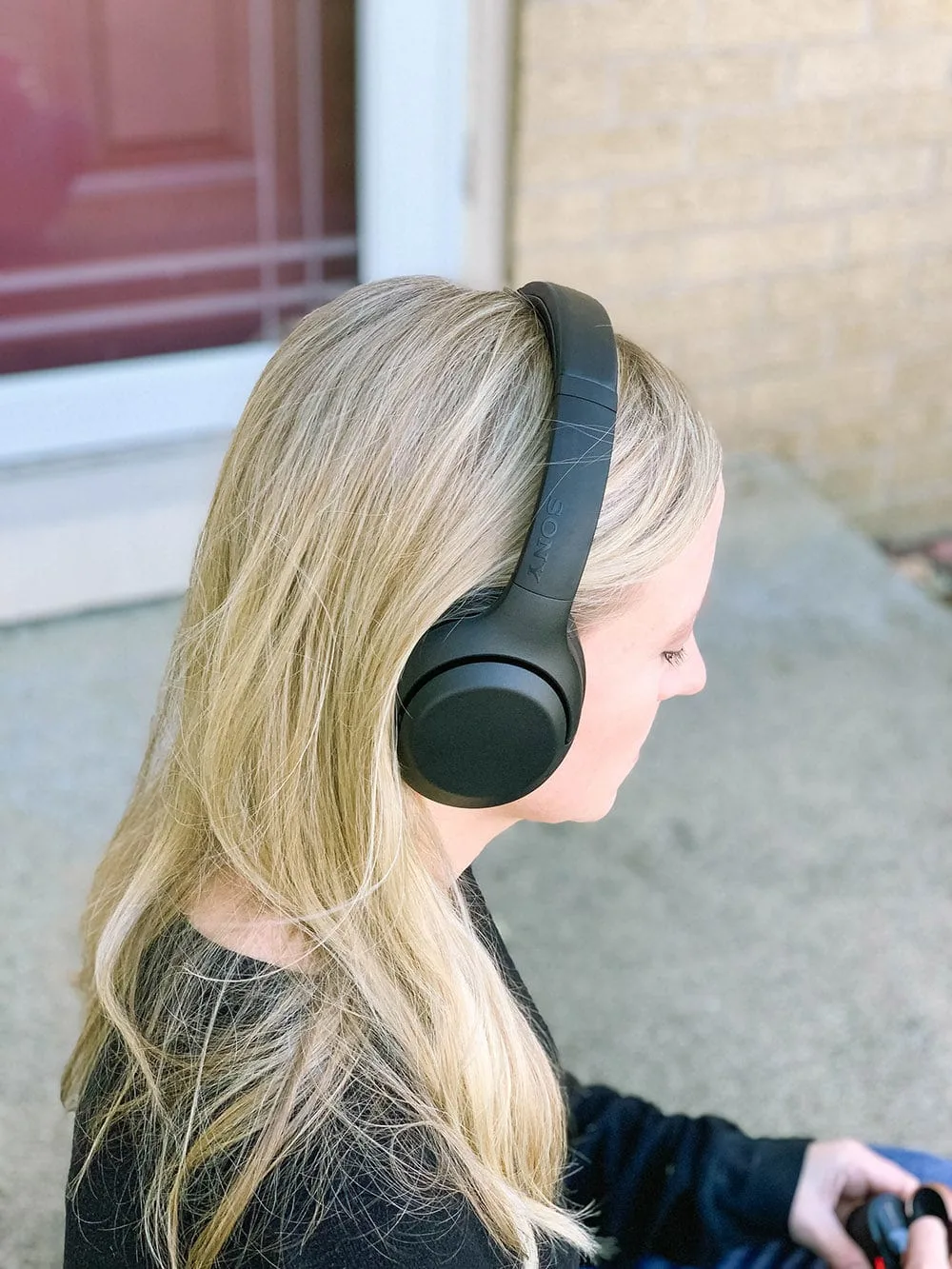 That would have been the perfect day for some noise-canceling headphones! I could have turned on some white noise or ASMR to block out the construction.
On the flip side, I like to have background noise when I'm doing something monotonous, like washing dishes or folding clothes.
Lately, I love to catch up on my favorite podcasts while doing chores or making dinner.
Sony Wireless Headphones are fantastic for both of these areas of my life. I get quiet time for work and crisp, clear tunes for chores.
Speaking of meditation, I'm giving that another try. Using free apps that provide guided meditation, I actually feel like it's helping this time.
When I listen to guided meditation through Sony True Wireless In-Ear Noise Cancelling headphones, it's like a head start. The earbuds remove many of the distractions that typically take me several minutes to tune out.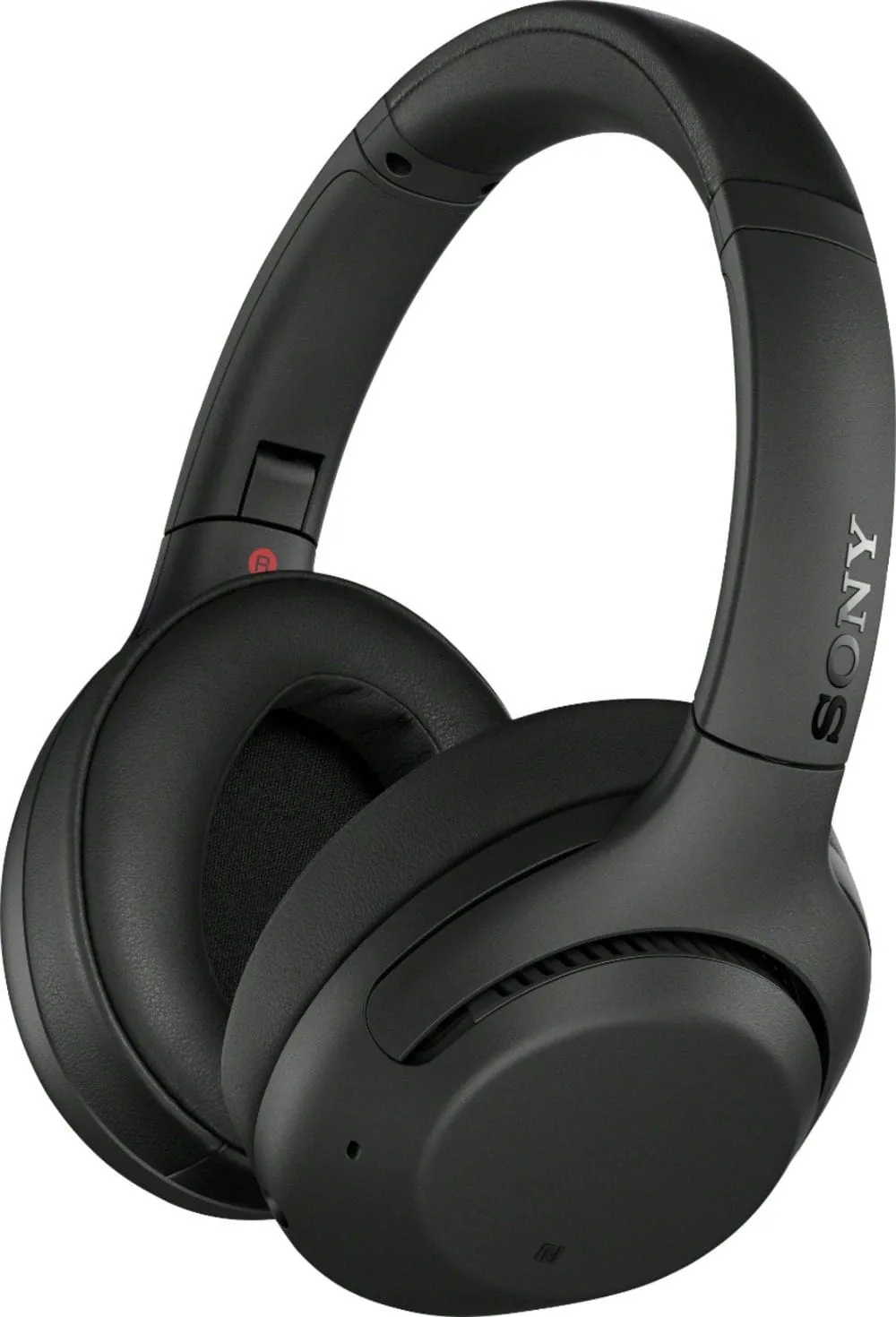 About Sony Wireless Noise-Canceling Over-the-Ear Headphones
Blocks out background noises and provides an immersive sound experience.
Battery lasts up to 30 hours in use and up to 300 hours on standby mode.
Volume, play, pause, next song, and more controls are all available on the headset.
Easy hands-free chatting with the built-in microphone.
Simple wireless pairing with your Bluetooth device.
Comfortable over-the-ear design for a secure fit.
Find out more at Best Buy here.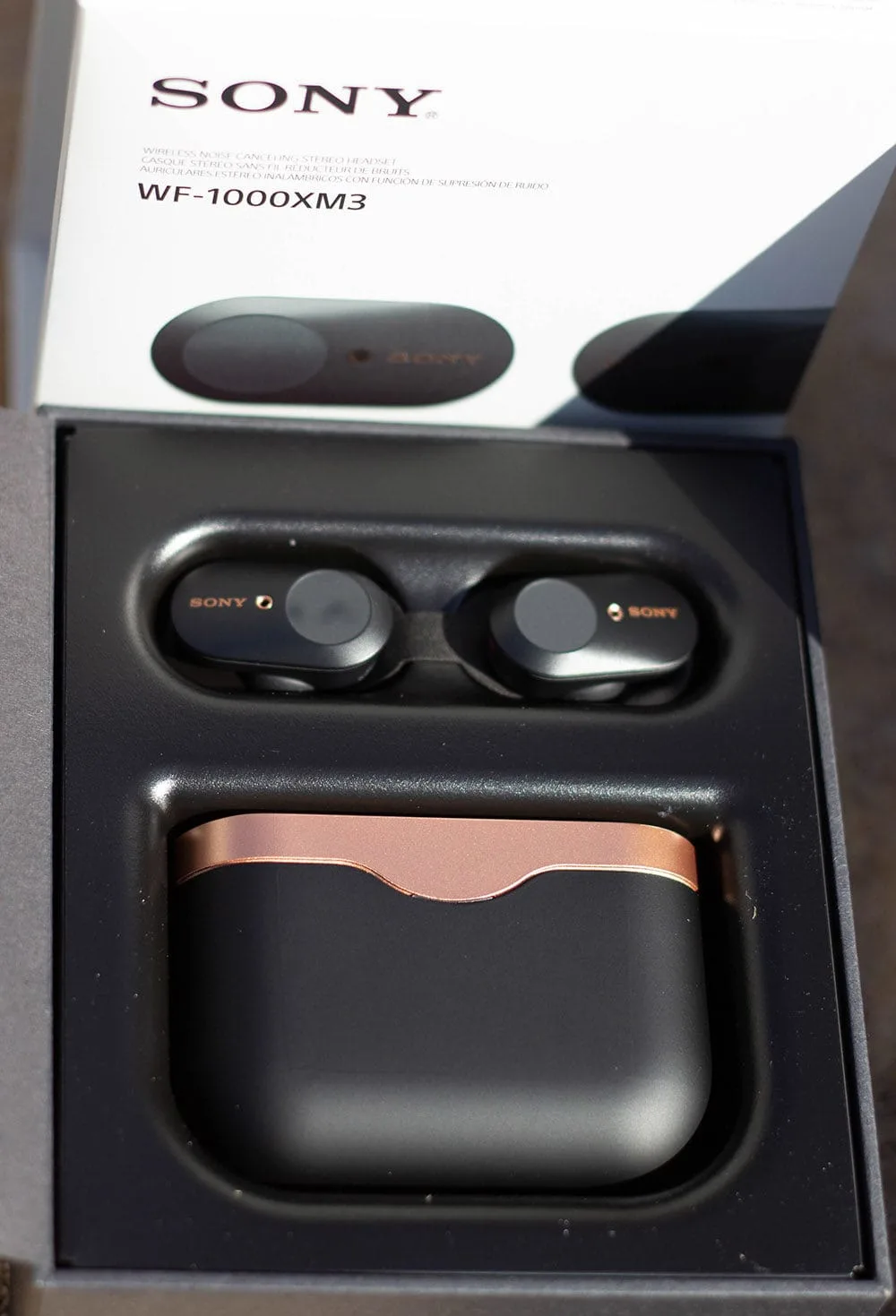 About Sony True Wireless Noise-Canceling In-Ear Headphones
HD noise-canceling. Cancels noises across almost all frequencies.
Dual noise sensor technology catches many ambient sounds like, city traffic, office chatter, and in-flight noise.
Exceptional sound quality, which is a given with the Sony brand.
Wireless for complete freedom.
When fully charged, the headphones offer 6 hours of power. The charging case holds another three charges to keep you going all day.
Charges quickly. If your power is running low, a 10-minute charge in the case gives you up to 90 more minutes of playtime.
Connect with Google Assistant to get info, reminders, and more.
Several sizes of rubber earbuds to make sure you get the most snug and secure fit.
The Sony | Headphones Connect app allows you to be in complete control of your listening. If you don't want to shut the world out completely, adjust the volume of the ambient sound. There are settings for sitting, walking, running, and transport. You can even set it to let voices come through.
More details at Best Buy here.
These are two new gadgets I'm thrilled to have for my day to day life.
I toss on the headphones to get serious and focused on work. Then I put in the earbuds for a cleaning dance party.
I can get some fresh air while listening to a podcast. Or, even take a nice walk while learning a new skill.
Head to Best Buy to learn more about Sony Wireless Noise-Canceling products.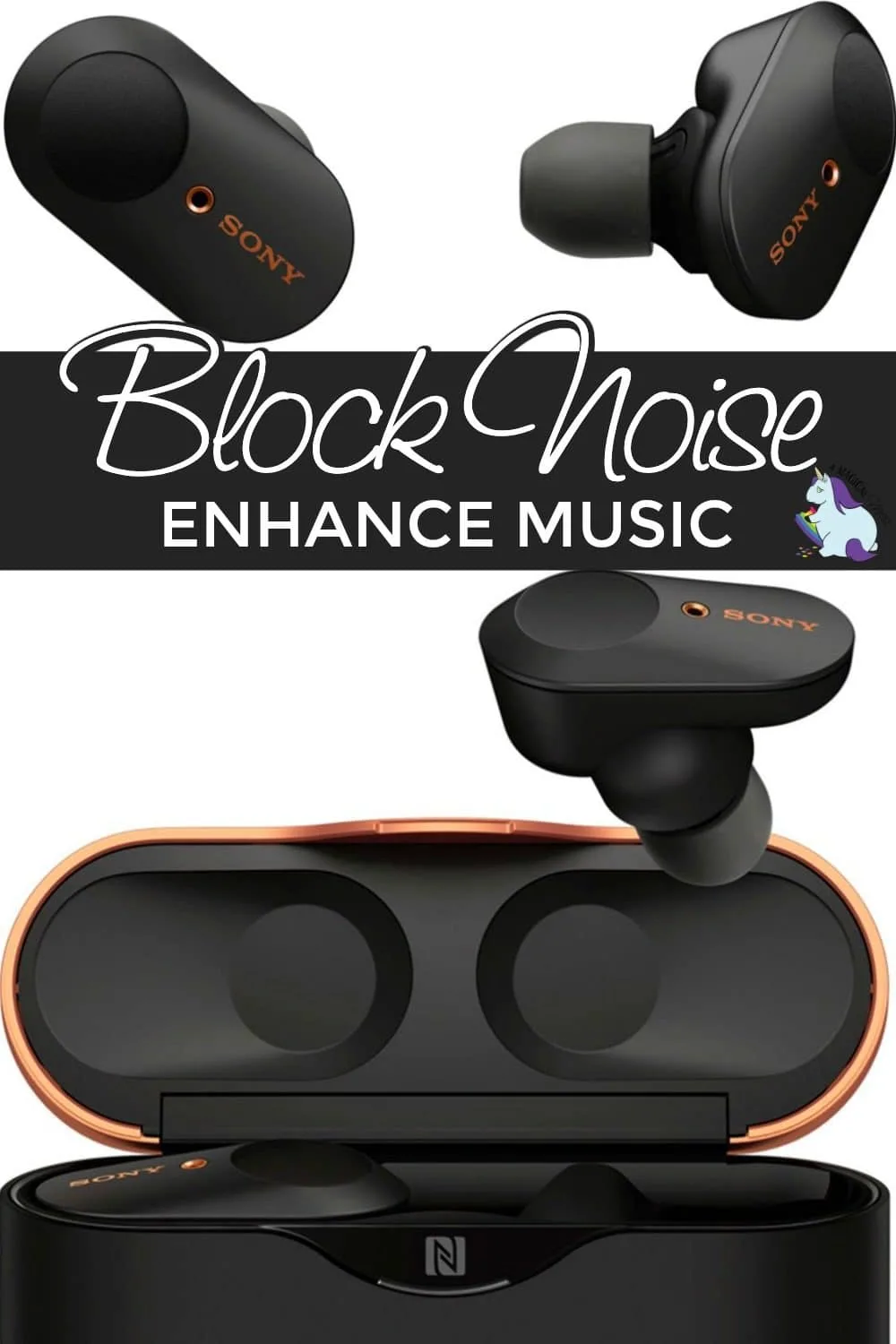 They make great gifts for travelers, gamers, movie and music enthusiasts, and anyone like me who is easily overwhelmed by noises!