Cornmeal Cookies are not something that immediately come to mind when I think of baking, but I am trying to be more adventurous in the kitchen. Turns out, they are pretty darn delicious. I participated in an Ambassador Program on behalf of Influence Central for P.A.N. Cornmeal. I received product samples as well as a promotional item to thank me for my participation.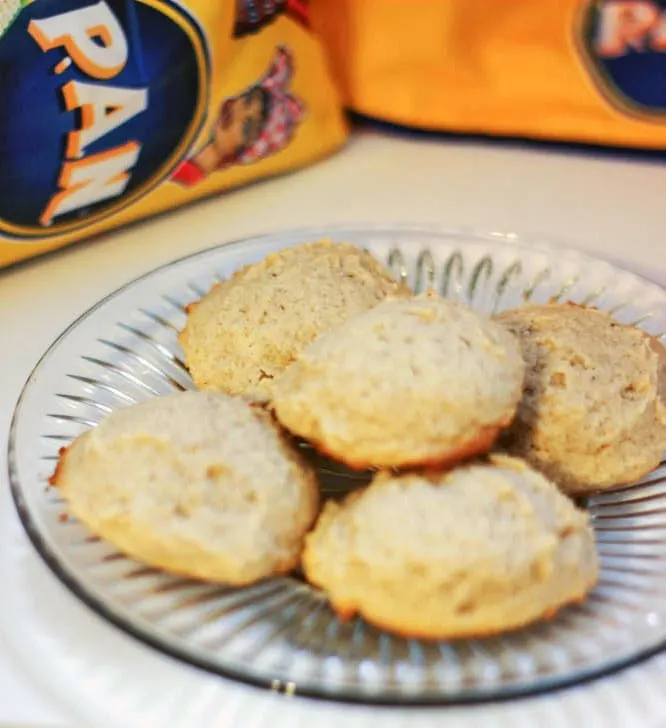 P.A.N. Cornmeal has existed for many years but is only recently making its way into kitchens in the USA. It's the number one cornmeal in South America. Corn is native to the Americas, but due to its rich nutrients and versatility, cornmeal is a staple in countries all over the globe.
To get some recipe ideas and inspiration, I visited P.A.N. Cornmeal's Tumblr. Naturally, the cornmeal cookies caught my eye. I modified the recipe a bit, and mine look different than theirs in the picture. My cookies seem a lot more cake-like, but they are yummy.

Cinnamon Cornmeal Cookies Recipe
Ingredients
1 cup P.A.N. Cornmeal
1/2 cup butter (one stick)
1 cup cream cheese (one stick)
1 cup sugar
1 tsp vanilla bean paste
2 eggs
3/4 cup flour
1 tsp baking powder
1 tsp cinnamon
1/4 tsp sea salt
Instructions
Preheat oven to 350 and grease a cookie sheet with butter.
Beat all wet ingredients well.
Mix all dry ingredients in a separate bowl.
Slowly add the dry mixture into the wet while mixing.
Drop tablespoons of batter on your greased cookie sheet leaving space in between each.
Bake for 15 minutes.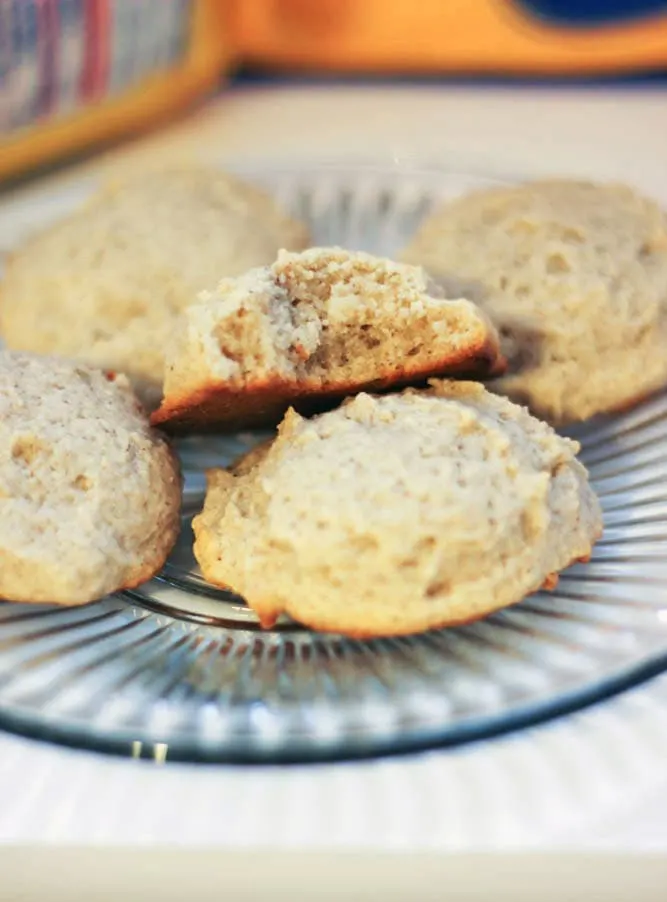 The result of this culinary exploration was light, fluffy, cookies that are not too sweet, but still flavorful. Mike and I both had a hard time describing what was happening with our taste buds, but we kept going back for more. He wanted to eat them with whipped cream. I enjoy cookies that are not overly sweet, so I loved them. The cake-like texture makes them extra interesting. I will make them again for sure, and cannot wait to experiment with more cornmeal recipes.
Have you ever had cornmeal cookies? Do you have a favorite cornmeal recipe?