Chocolate chips in a pumpkin bread recipe? Absolutely. Don't knock it till you try it, and I definitely suggest you do so. Pumpkin bread is a delicious fall treat. It's ideal any time of day and perfect to serve to guests during the busy holiday season. This post contains affiliate links. All opinions are my own.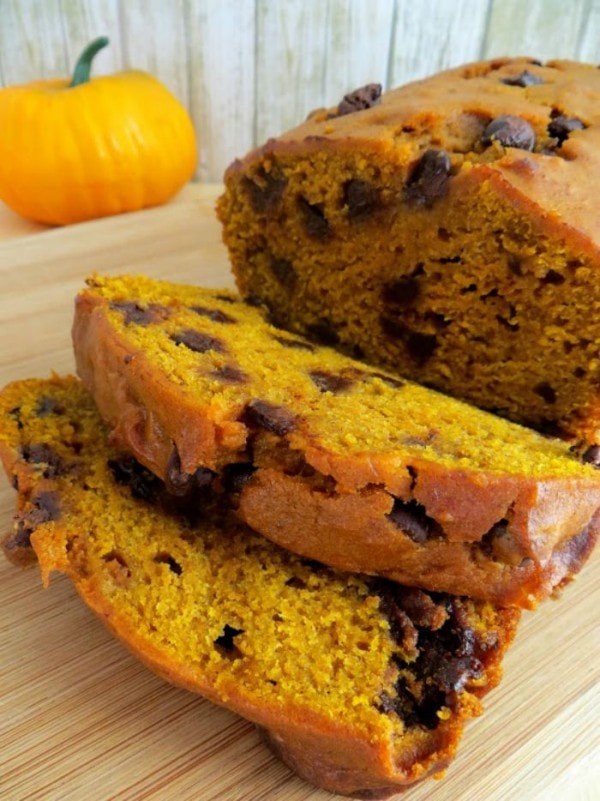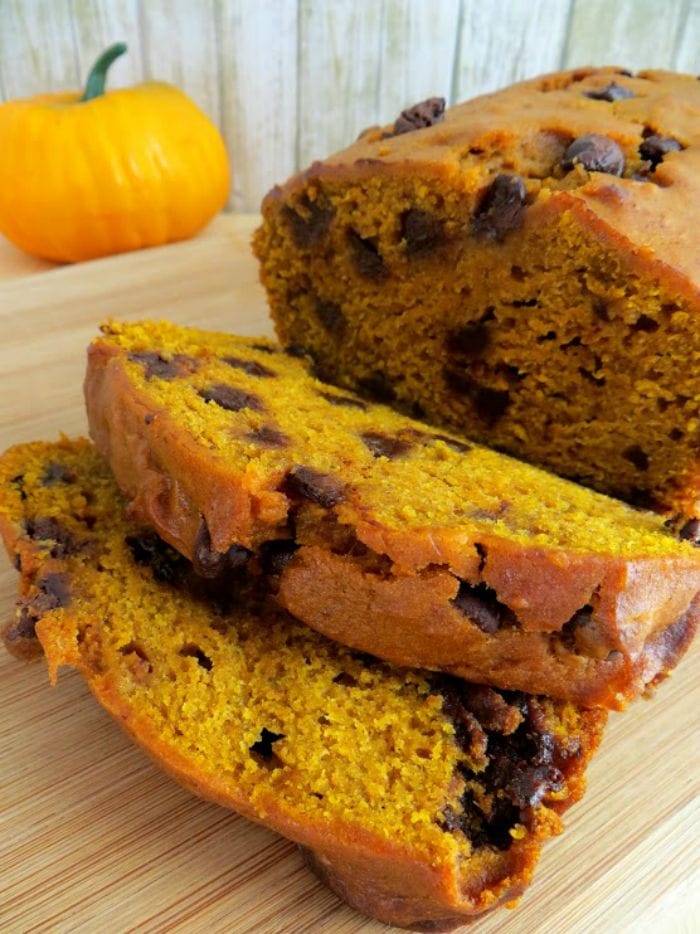 Chocolate Chip Pumpkin Bread Recipe
Makes 1 Loaf
Prep Time: 15 minutes | Bake Time: 65 minutes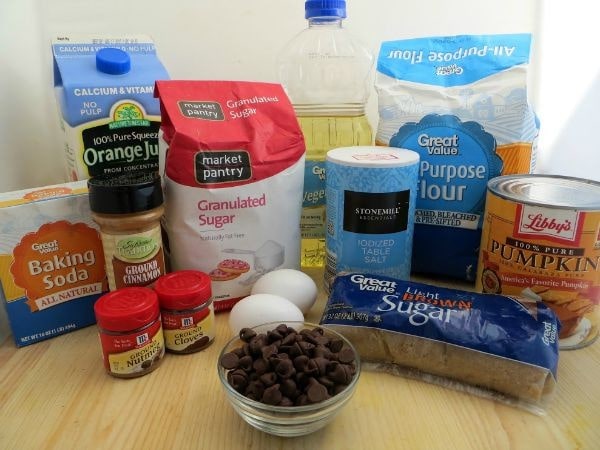 Ingredients:
1 and ¾ cups all-purpose flour
1 teaspoon baking soda
2 ¼ teaspoons ground cinnamon
¼ teaspoon ground nutmeg
¼ teaspoon ground cloves
¾ teaspoon salt
2 large eggs
¾ cup granulated sugar
½ cup packed light brown sugar
1 ½ cups pumpkin puree
½ cup vegetable oil
¼ cup orange juice
1 cup semi-sweet chocolate chips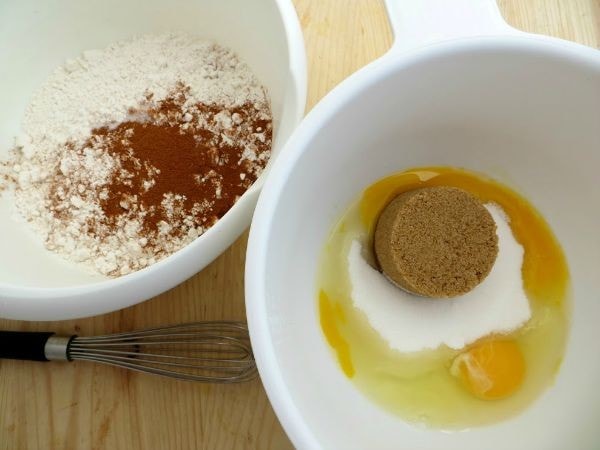 Directions:
Adjust the oven rack to the lower third position and preheat the oven to 350 degrees F to prevent the bread from browning too soon.
Spray a 9×5 loaf pan with non-stick spray. Set aside.
In a large bowl, whisk the flour, baking soda, cinnamon, nutmeg, cloves and salt together until combined.
In a medium bowl, whisk the eggs, granulated sugar, and brown sugar together until combined.
Whisk in the pumpkin, oil, and orange juice.
Pour these wet ingredients into the dry ingredients and gently mix together. Be sure not to over mix – there will be a few lumps.
Gently fold in chocolate chips.
Pour the batter into the prepared loaf pan. Bake for 60-65 minutes, making sure to loosely cover the bread with aluminum foil halfway through to prevent the top from browning too much.
Insert a toothpick into the center of the loaf – if it comes out clean with just a few crumbs, it is finished baking.
Allow the bread to cool completely in the pan on a cooling rack.
Tips:
The bread will stay fresh in an airtight container at room temperature or in the refrigerator for up to 10 days.
This recipe creates a very moist bread, and it is even better on day 2.
It's perfect for making ahead! After baking, this bread can be frozen for up to 3 months. Simply thaw overnight in the refrigerator and bring to room temperature before serving.
You can replace the chocolate chips with pecans or walnuts.
Use this same recipe to make muffins by simply dividing the batter into a greased muffin pan and baking for 17-20 minutes at 350 degrees F.
Do you like pumpkin bread? Do you have a favorite pumpkin bread recipe?