When I saw Lemon Oreos at the store the other day, I whipped them into my cart on auto-pilot. There's was no thought involved. Just, bam, in the cart, and now I will be making some Lemon Oreo recipes. Post contains affiliate links; all opinions are my own.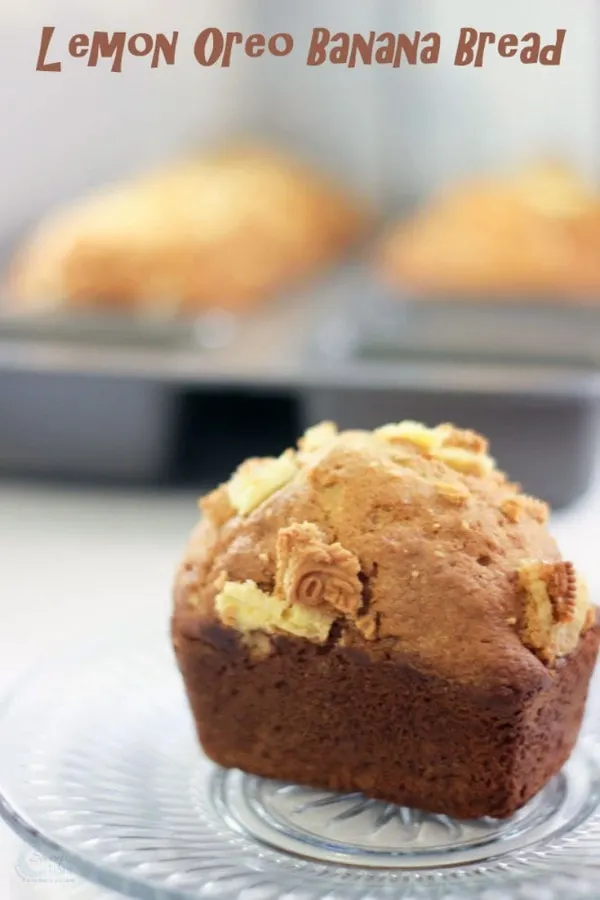 My first Lemon Oreo kitchen adventure was to try to make banana bread. The first batch was a fail because I was wrongly deceived by a toothpick. I used a normal size loaf pan and baked it for 35 minutes. The toothpick seemed like it came out clean enough, but nope – the bread was totally raw in the middle. It pretty much self-destructed when I cut into it. Mike and I ate the fully-baked edges to see how it tasted. Sure enough, it was scrumptious and worth another try.
Try This Next: Lemon Oreo No Bake Cheesecakes for Two Recipe!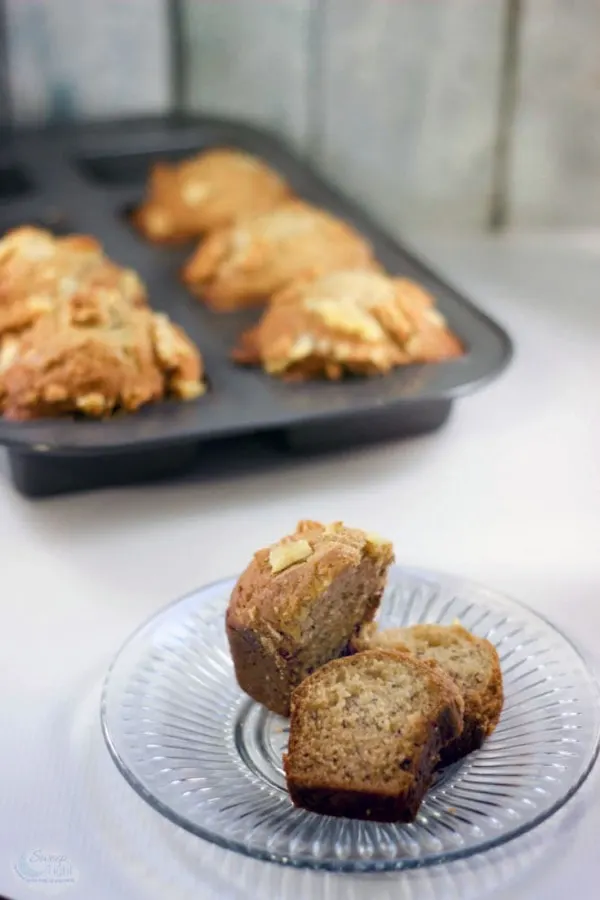 For the second time around, I used a mini-loaf pan. They happen to be way more adorable, anyway. I also increased the baking soda (possibly too much) from 1/2 tsp to 1 tsp. These babies really rose this time. They are quite comical with their round bubble tops. The other change during the second time was that my hubby ate our last super ripe banana. Therefore, the bread seems a little dry. Make sure to use a very overripe banana.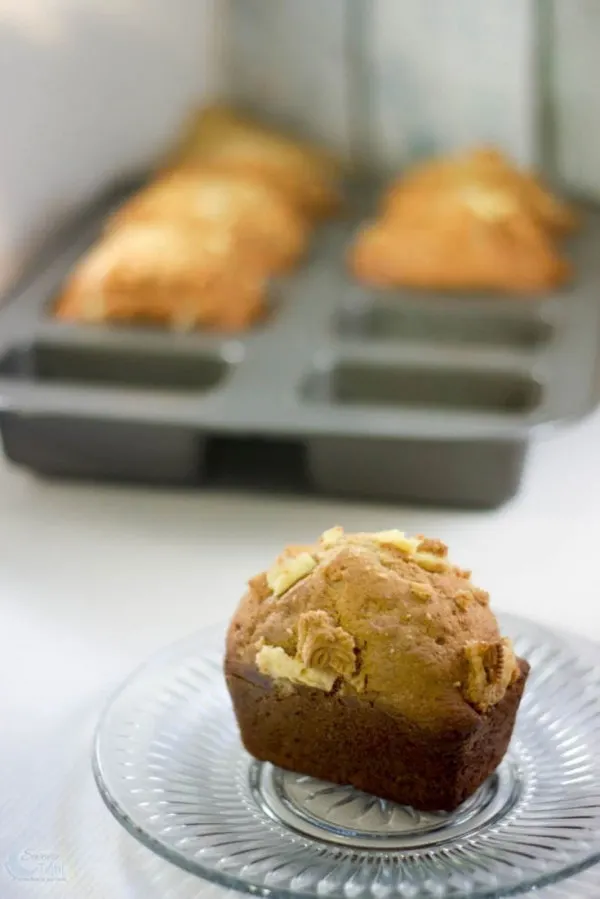 Lemon Oreo Banana Bread Recipe
Adapted from the Peanut Butter Oreo Banana Bread recipe by Something Swanky.
Ingredients:
1/4 cup vegetable oil
4 oz cream cheese, softened
1/2 tsp vanilla
1/2 cup sugar
1 overripe banana
1 egg
1/4 cup milk
1 tsp baking soda
1 cup flour
8 Lemon Oreos, crushed finely. Use a food processor for best results.
3 Lemon Oreos, crumbled
Instructions:
Mix oil, cream cheese, and sugar.
Add banana, egg, vanilla, milk, and baking soda. Continue to mix.
Slowly add in the flour and mix until blended. Don't overmix.
Mix in the finely crushed Lemon Oreos by hand.
Add to loaf pans and top with crumbled Lemon Oreos. I used an 8-well mini-loaf pan and filled six wells.
Bake at 350 degrees for 30 minutes (check with a toothpick).
Let cool for at least 20 minutes before slicing.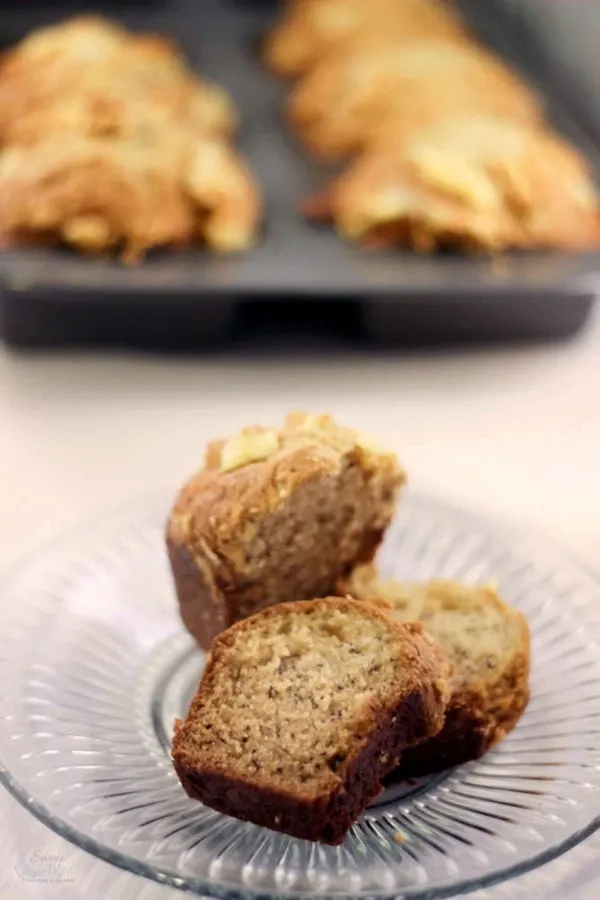 Lemon Oreo banana bread is definitely a treat. It's sweet, lightly lemony, and loved by the entire family! Stay tuned for more Lemon Oreo recipes!