Looking for chocolate candy recipes and other Valentine's Day dessert options?
Feast your eyes on some of these scrumptious creations. It's fun to make food gifts for Valentine's day, create date night desserts, or get the kids involved in some of the chocolate candy recipes.
Of course, any of these Valentine's Day desserts can be modified for any holiday or any random day.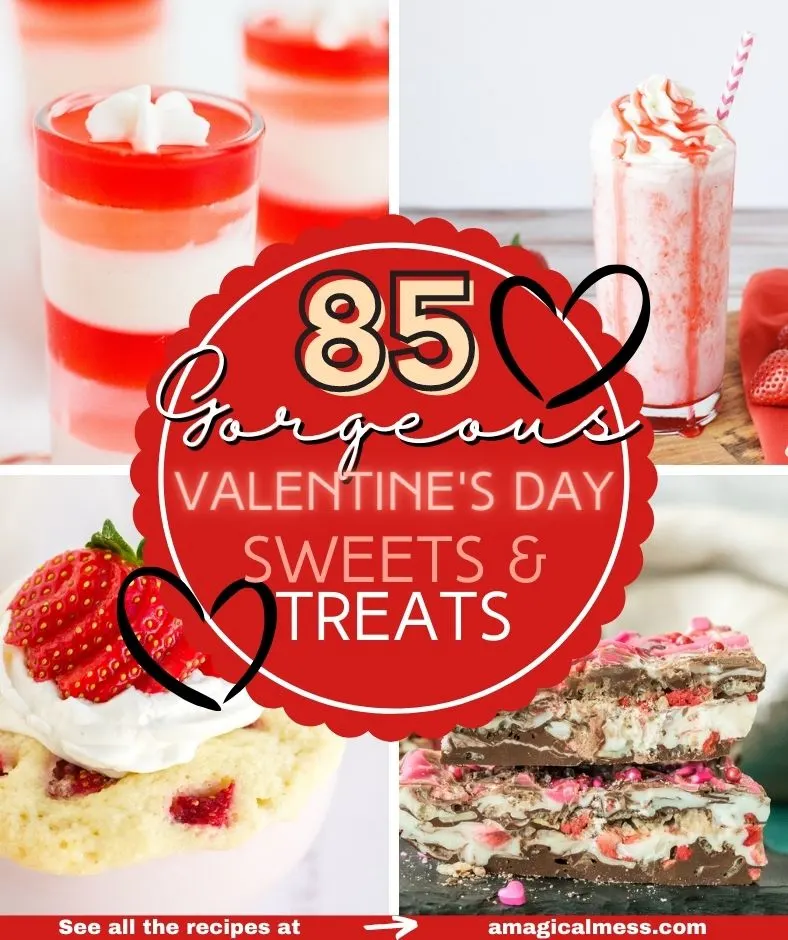 Valentine's Day Sweets and Treats Roundup
I rallied my blogger friends to create this giant roundup of dessert recipes. Originally, I only planned to list about 25 or so. I slipped into a trance while looking at all of the irresistible recipes, and now we have over 80 at the time of me typing this. I'm sure I will probably add more in the future!
Fire up your printer, stretch out your scrolling finger, and get ready to drool on your keyboard as you explore these scrumptious desserts for Valentine's Day, Sweetest Day, or whenever you want a treat!
Don't forget Galentine's Day and all the other cute variations of the holiday. Most importantly, don't forget to treat YOURSELF no matter what your relationship status may be. No s/o needed to enjoy these tasty cakes, cookies, puddings, parfaits, candies, and so much more!
Valentine's Day Desserts Roundup
If you're looking for sweets for your sweeties, here is an insane list of 83+ Valentine's Day desserts. I tried to break them into categories as much as possible. Get ready, this list is quite extensive!
Which one of these Valentine's Day desserts looks best to you?