This family loves Halloween. Sweets, treats, and spooky costumes along with the changing season make it such a fun time of year. We especially love coming up with easy Halloween recipes to spook anyone brave enough to come over.
For these we played with a seasonal favorite, TruMoo Orange Scream milk. This is a sponsored post, but all thoughts and opinions shared here are my own. This post contains affiliate links.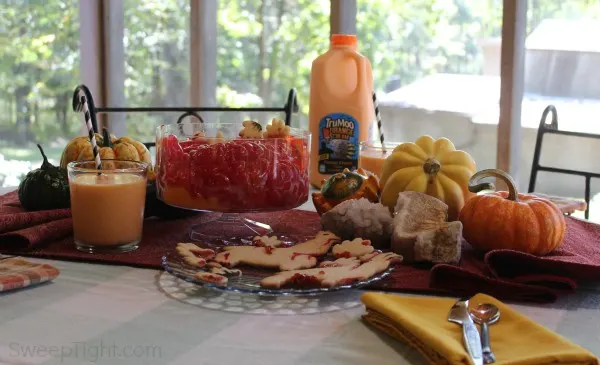 Easy Halloween Recipes
Jell-O and Pudding Brain
Brains for dinner makes such a great table setting. This is actually super easy to make, just leave yourself enough time for the Jell-O to set in between.
Ingredients/Supplies
Jell-O Brain Mold and a small bowl to fit inside
Red Jell-O of your choice (2 small boxes or one larger)
1 packet plain gelatin
1 large box vanilla pudding (I prefer cook and serve, but instant would work too)
1/2 gallon TruMoo Orange Scream Milk
Non stick spray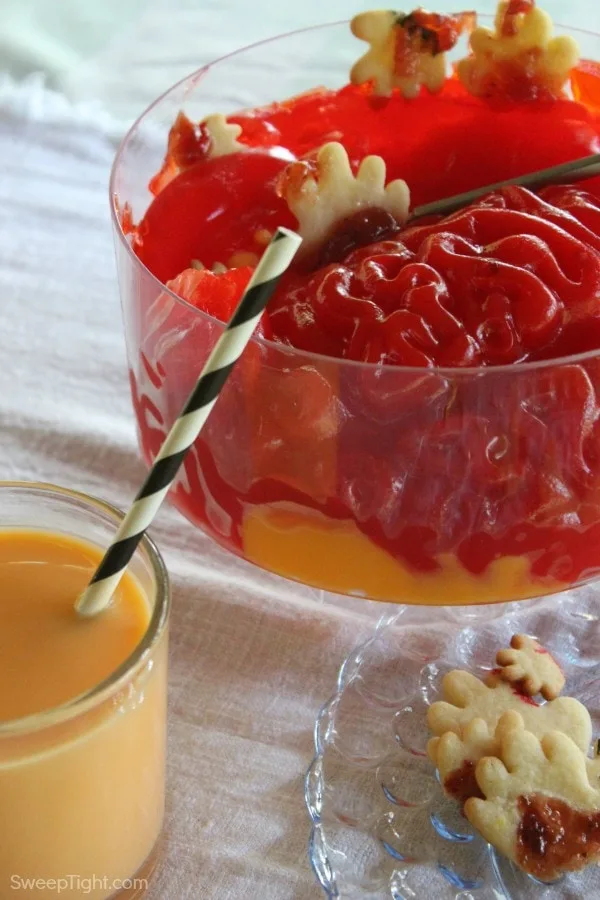 Instructions
Prepare Jell-O using package directions.
Prepare 1 packet plain gelatin and combine with Jell-O. (This is for added rigidity.)
Spray brain mold and outside of small bowl with non stick spray.
Pour Jell-O into mold. Place the small bowl into the liquid Jell-O to force it up the sides while leaving a hole in the center of the brain.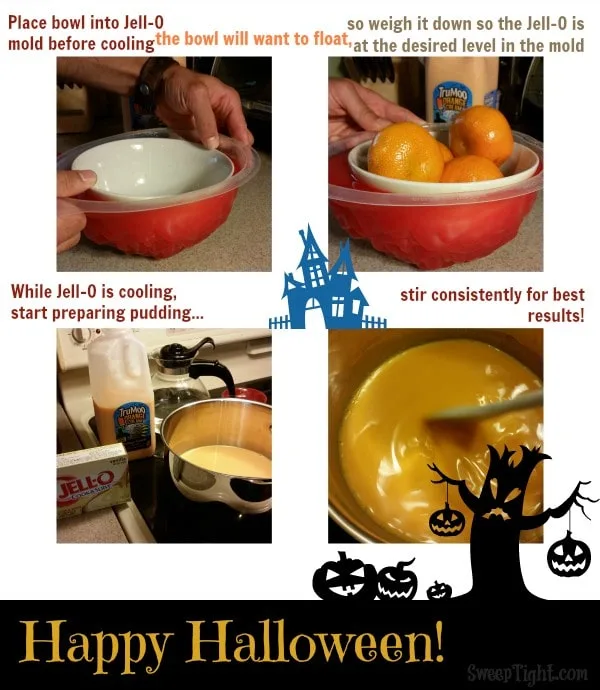 Refrigerate until firm.
While that's cooling, prepare the pudding per package instructions substituting TruMoo Orange Scream milk for regular milk. Let cool.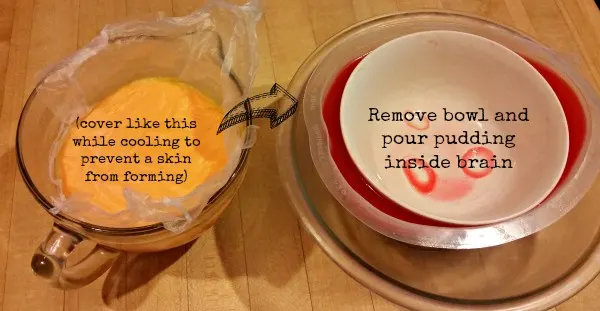 Once Jell-O is firm and pudding is cooled, remove the small bowl and pour the pudding into the mold. Optional: pour additional Jell-O to cover and seal the pudding inside the brain.
Cover and refrigerate until ready to serve.
When ready, place a decorative bowl or serving dish upside-down on the mold and flip so that the Jell-O Brain falls into place on/in the dish.
Garnish with jam or strawberry syrup for blood.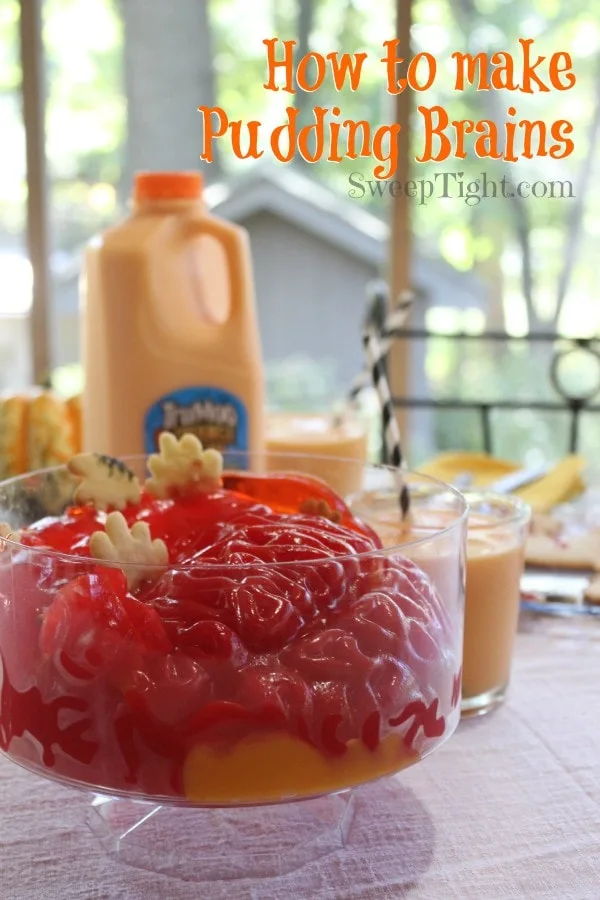 More Reasons Not to Fear TruMoo Orange Scream
Has no artificial growth hormones
Has no high-fructose corn syrup
Made with low-fat milk from your local dairy
TruMoo Orange Scream is available in grocery stores nationwide until October 31
Which Halloween recipes will you be making this year?