We have two regrets from our trip to the Charleston, South Carolina Homewood Suites by Hilton Extended Stay hotel. First, not staying longer. Second–every blogger's biggest mistake–not capturing the kids' initial reactions to our suite on camera. The gasps and squeals of delight were hysterical. Otherwise, we couldn't have asked for more. We were given a complementary one night stay at this Homewood Suites location to facilitate this post but all thoughts and opinions shared are entirely our own.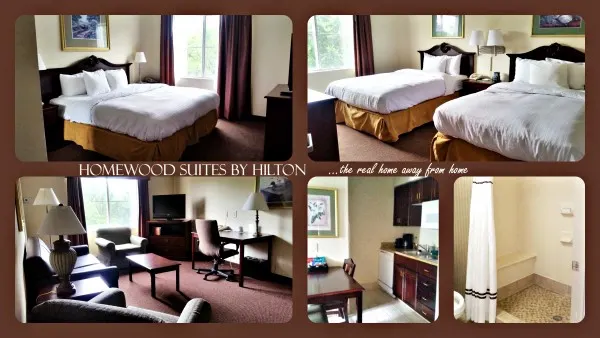 Homewood Suites by Hilton – Charleston, South Carolina
The drive down from Morehead City wasn't bad. (That was the previous stop on our #MFRoadTrip.) But a large portion of the drive was through an expansive stretch of forest preserve. When we finally emerged from the trees we were absolutely ravenous. We ended up stopping for pizza at Mellow Mushroom. OMG.
Best Pizza and Atmosphere EVER
If you're ever in the Charleston area I highly suggest stopping at Mellow Mushroom. The place has the best ambiance and amazing pizza. Plus, if you're staying at Homewood Suites, you've got a fridge for leftovers anyway. Who doesn't love cold pizza?! (You could also reheat it in the microwave or oven, but I love it cold.)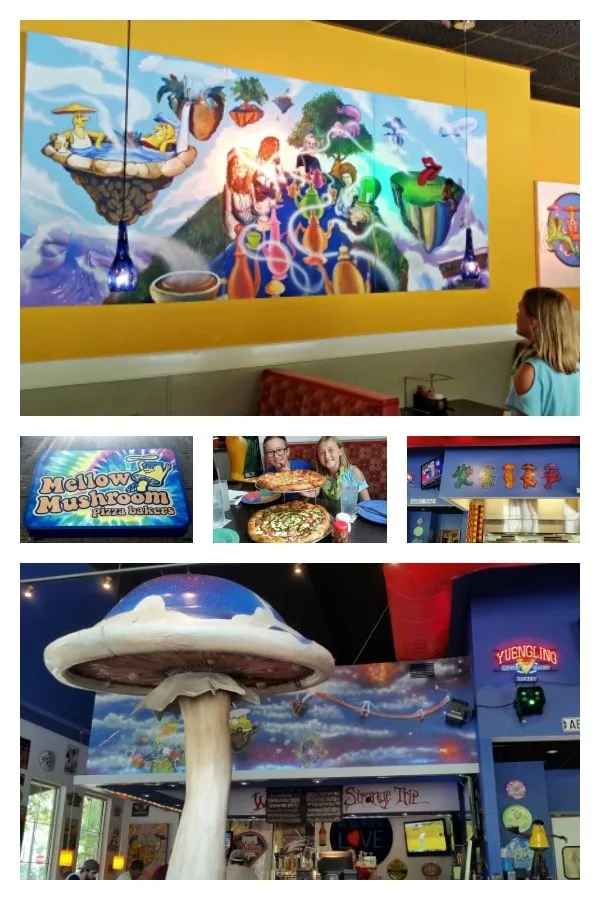 The Suite
I hate being obtusely cliche, but it seriously is like a home away from home. The bedrooms are separated by the 'living room' and each have their own full bathrooms. There is a desk perfect for getting a little work done, comfy couch and arm chairs for cozying up for a movie, and the beds–the beds are the best we've ever slept in.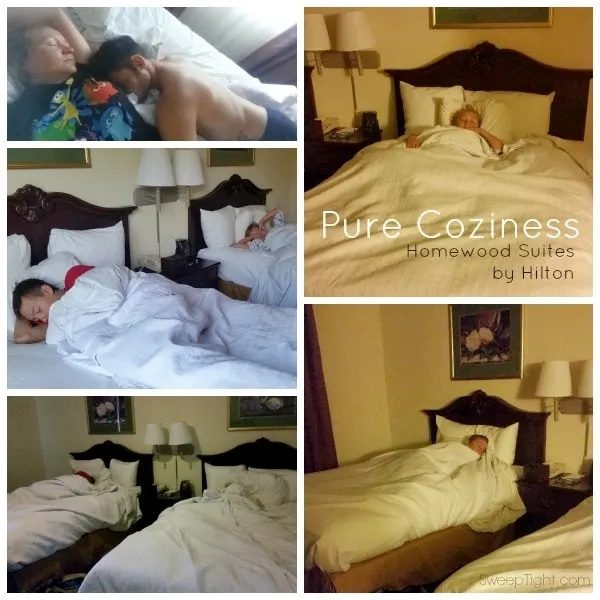 I put together this little tour of the kitchen to show you what they have on hand. This will also give you an idea of what you'll need to bring for your family. Don't hesitate to call the front desk and ask what they have available too. They're super friendly and helpful.
The Property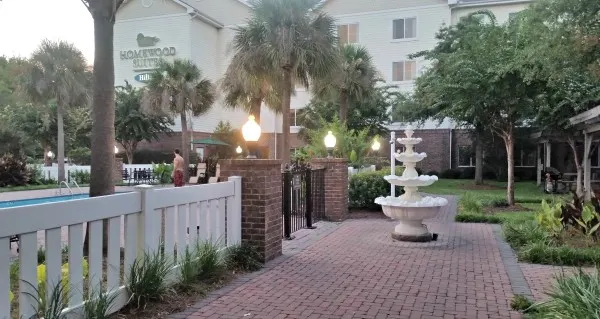 The Homewood Suites property in Mt. Pleasant is gorgeous. The pool is warm and nestled in a charming courtyard where you can use the charcoal grills to make a bite to eat, or enjoy the evening simply relaxing.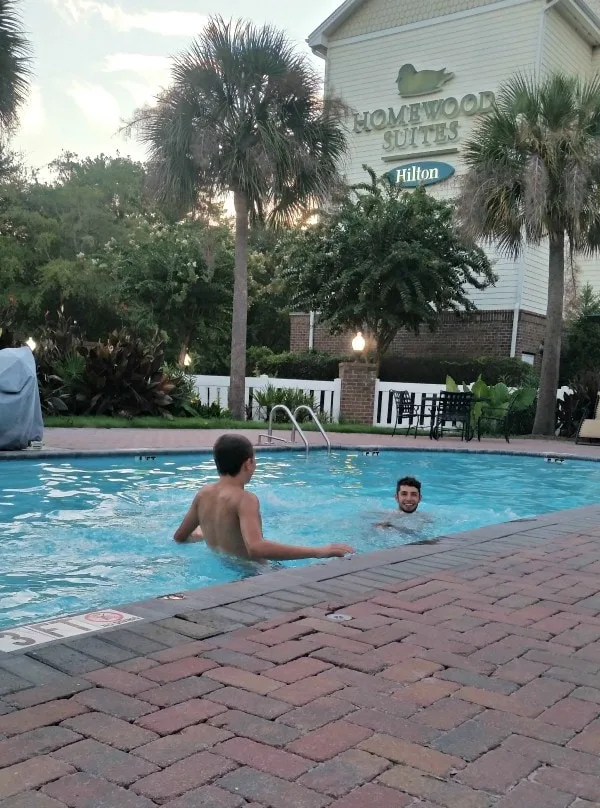 There is an exercise room with all the equipment you'd expect plus an outdoor basketball court. In the morning there is a free continental breakfast served with all the favorites–eggs, bacon, sausage, potatoes, toast, bagels, DIY waffle bar, oatmeal, fresh fruits, yogurt, coffee, tea, fresh juice. They even have a complementary light dinner served Monday through Thursday.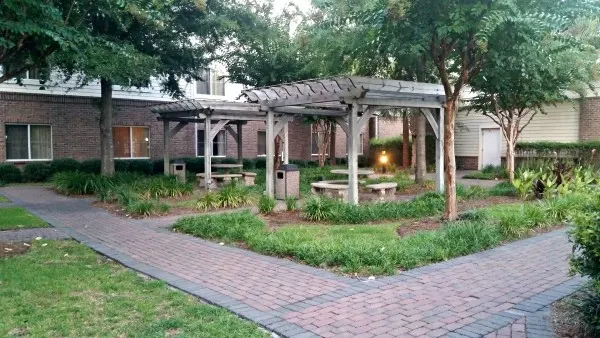 The Location
Literally sharing the same parking lot, this extended stay hotel is located right by an adorable stretch of shops and restaurants. They even offer a FREE grocery shopping service!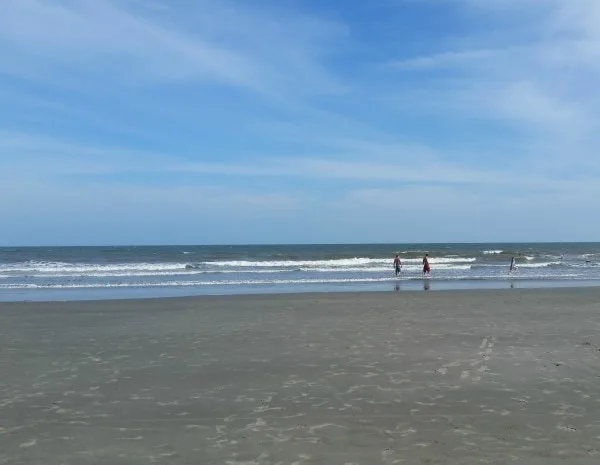 But we were really wanting to take advantage of the ocean. This trip was the first time the kids had ever seen an ocean so we were on a mission to get as much salt and sand into our hair as possible. After about a 5 minute drive, we found ourselves at a charming boulevard full of beach shops and Ben & Jerry's Ice Cream. I even found these awesome pineapple-trees! 😉
This beach at Isle of Palms was awesome. Super clean, expansive sandy beach, and shallow for quite a while so you can really play in the waves. My mom could even see us from the Isle of Palms webcam! So cool to be able to wave to her all the way in Chicago. 🙂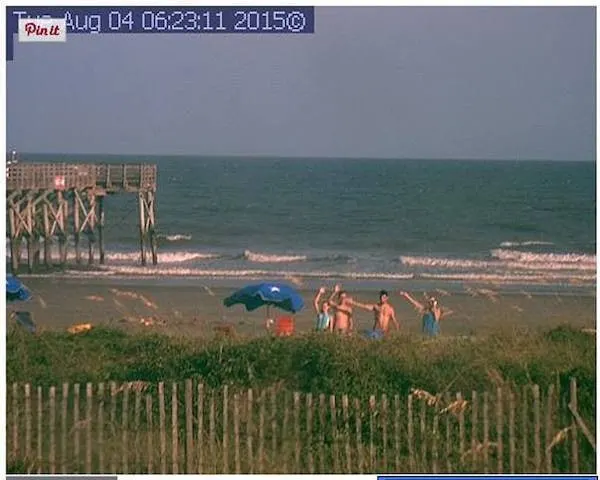 This beach also has awesome sandcastle sand. We didn't have any tools so we just started digging with our hands. Pretty sure I'm still getting sand out from under my nails. Not complaining.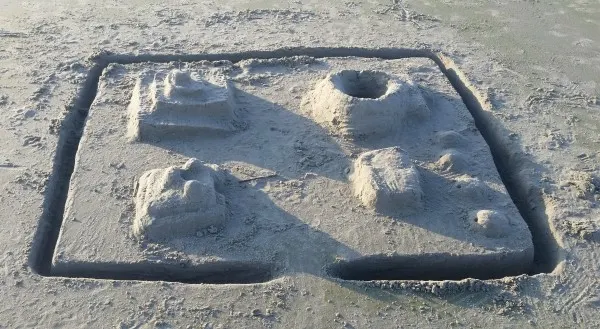 I asked the kids what they liked best about our stay at Homewood Suites:
Amazing breakfast
The mints at the front desk are "better than most"
Free wifi
Flatscreen TV's in every room (LOL they never even watched TV)
Nice warm pool
For us, we just wish we would have stayed longer. We had an incredible time and will definitely stay at any Homewood Suites by Hilton hotel for future vacations.
If you could stay at any Homewood Suites Extended Stay Hotel, which one would it be?
Find all their locations here! And don't forget to like them on Facebook and follow on Twitter.