If you don't already know, I am on a mission to incorporate sprouts into as many recipes as I can. They're so good for you and easy enough to grow on your kitchen counter year round.
Just try this breakfast sandwich with sprouts. You'll be adding it to your list of healthy breakfast recipes for sure. 🙂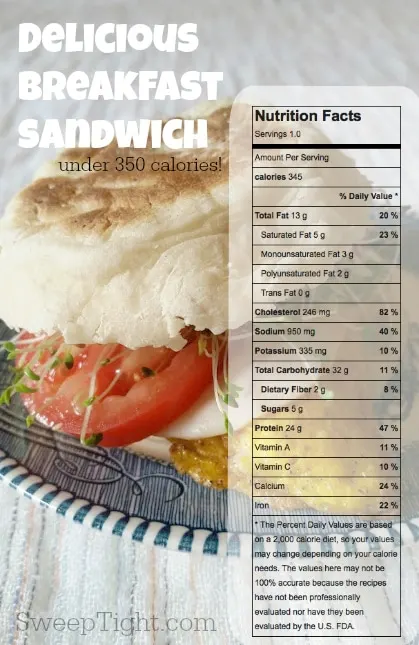 Healthy Breakfast Recipes – Turkey, Egg, and Cheese Muffin with Sprouts
Ingredients for one breakfast sandwich:
English muffin
1 slice of turkey lunch meat
1 thin slice of cheddar cheese
1 slice tomato
1/4 cup alfalfa sprouts (grow your own!)
1 large egg
1 tbsp chopped scallions
pinch cayenne pepper
thin slice of avocado (optional- adds about 24 calories, 2g healthy fat, and 1 carb)
Directions:
Slice tomato, avocado. Set aside.
Chop scallions.
Beat egg in small dish. Add scallions and cayenne pepper to taste.
Slice English Muffin.
Heat small pan with cover on over medium heat (about 10 seconds.)
Spray pan with small about of nonstick spray or olive oil. (We LOVE the Misto.)
Pour egg mixture into pan.
Put English muffin into toaster. After the bottom of the egg mixture has cooked and is able to be flipped, flip egg mixture and continue cooking for about 10-15 seconds.
Add cheese to top of egg mixture and cover until cheese is melted.
Construct your healthy breakfast sandwich in the following order: English muffin bottom, egg with melted cheese, turkey, tomato, avocado (optional), sprouts, top of English muffin.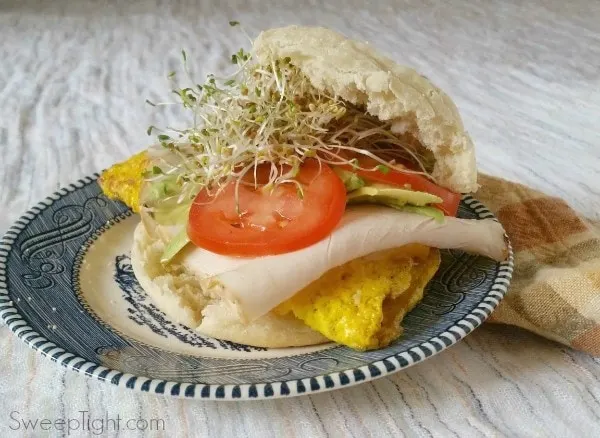 Enjoy your breakfast and make sure you add this to your this healthy breakfast recipes! 🙂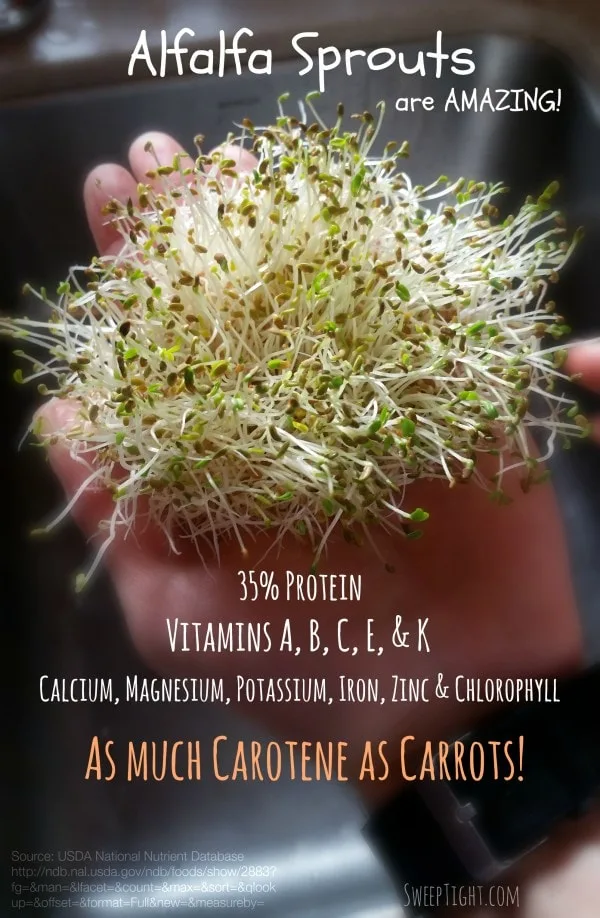 Do you like to add sprouts to any foods? What are your favorite healthy breakfast recipes?