I participated in an Ambassador Program on behalf of Influence Central for P.A.N. Cornmeal. I received product samples as well as a promotional item to thank me for my participation.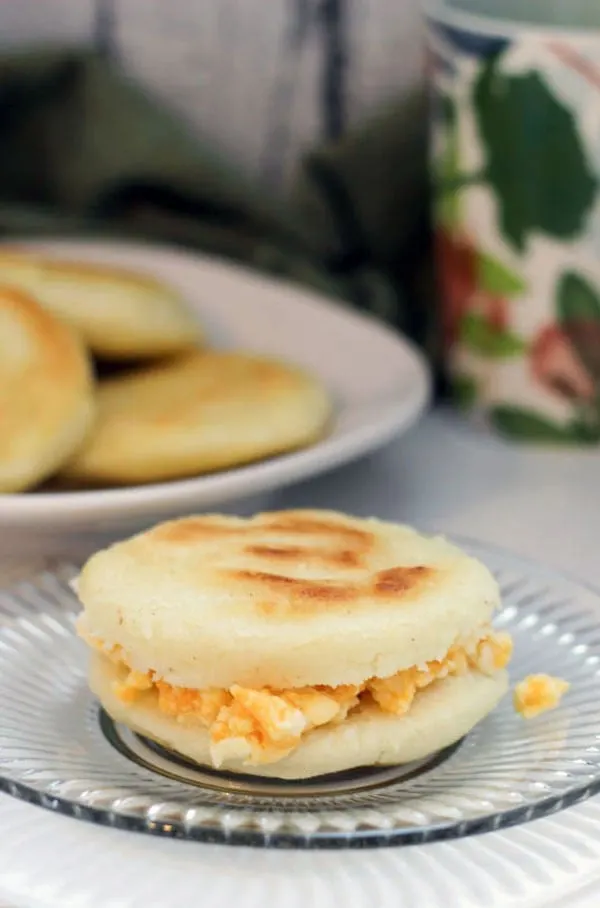 One of the most popular items to make with P.A.N. Cornmeal is the arepa. A classic Venezuelan specialty, the arepa can be used in place of bread. I decided to make a breakfast sandwich. Normally I would use toast or an English muffin but decided this would be a great chance to see how the arepa compares.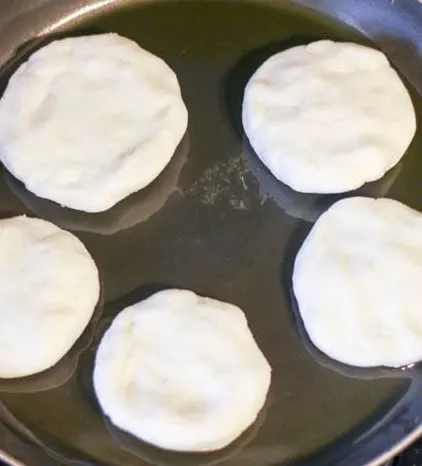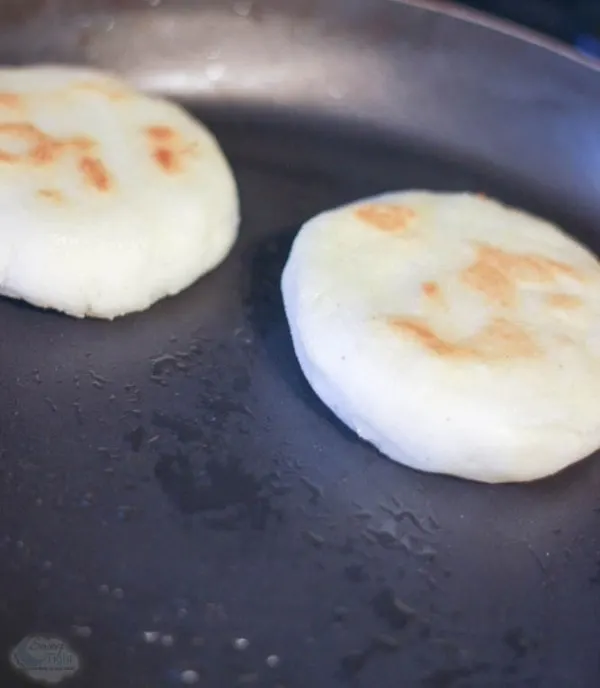 Arepa Recipe
Ingredients: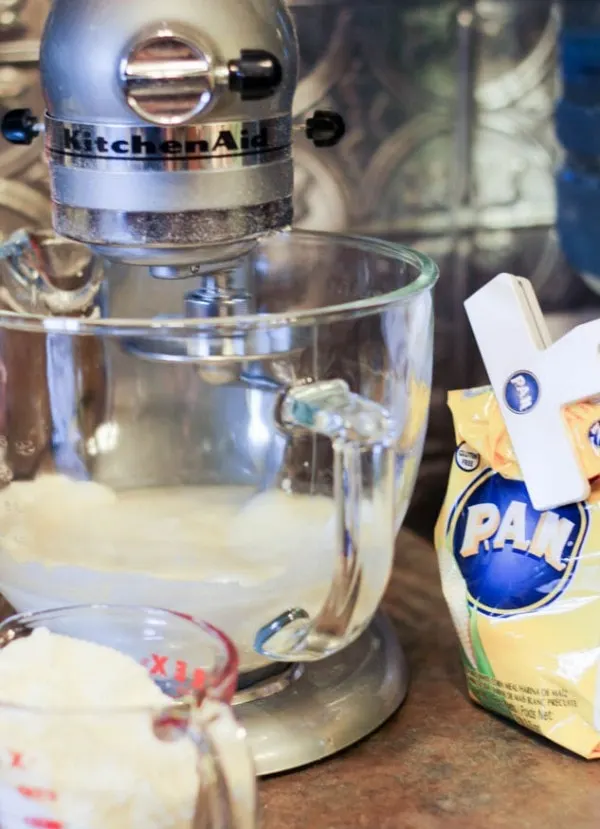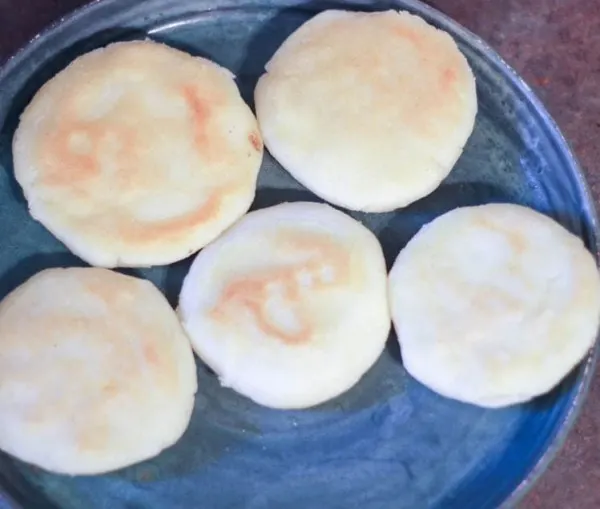 Directions:
Pour water and salt into a bowl.
Slowly add in the P.A.N. Cornmeal.
Knead for about 2 minutes.
Let the dough rest for 3 – 5 minutes.
Form 8 – 10 balls with your hands. Flatten them out into patties.
Cook in a skillet for about 5 minutes on each side.
Allow arepa to cool.
Slice a pocket into each one, or slice completely (like bread) and add the filling of your choice.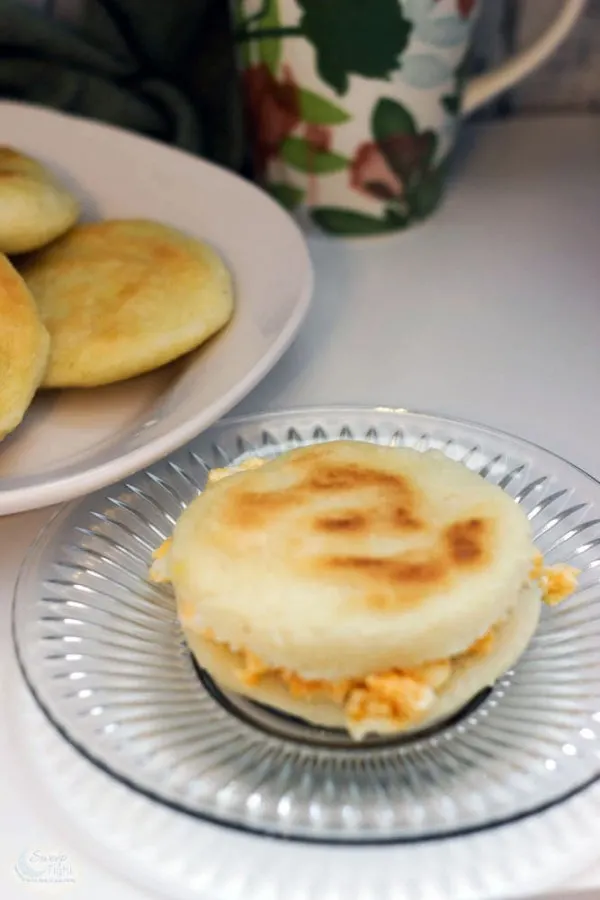 You can fill your arepas with anything and everything. I wanted to make a breakfast sandwich, so I made scrambled eggs with cheese and a dash of Adobe seasoning. I like everything plain and simple. Feel free to be more adventurous and add veggies, meat, or anything you like for breakfast.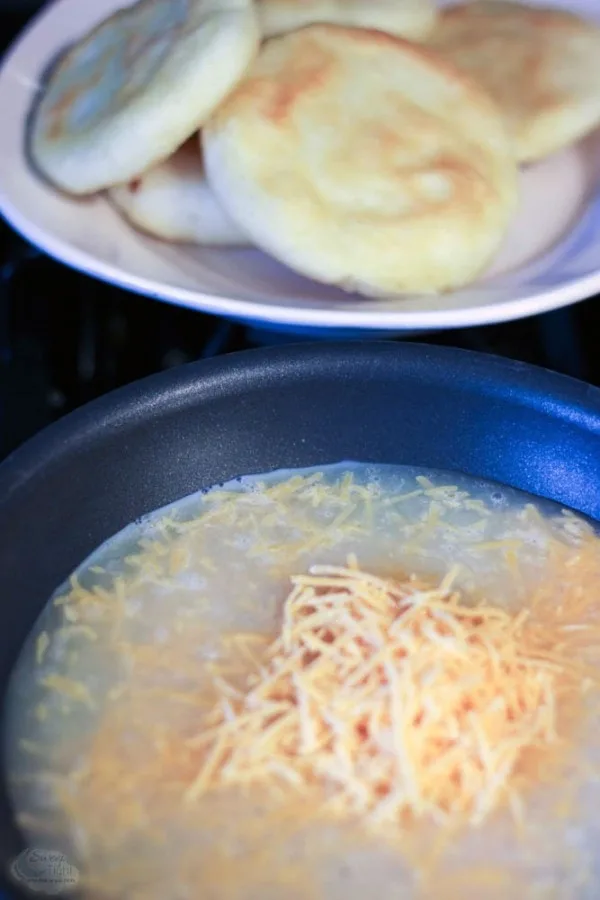 I was pretty pleased with this culinary exploration. My arepas were quite doughy, and I would probably make them a little thinner next time. I would also use butter instead of olive oil. Or, maybe just less olive oil. Overall, it's a very simple process and relatively quick and easy to make arepas. I feel like a food explorer with minimal effort.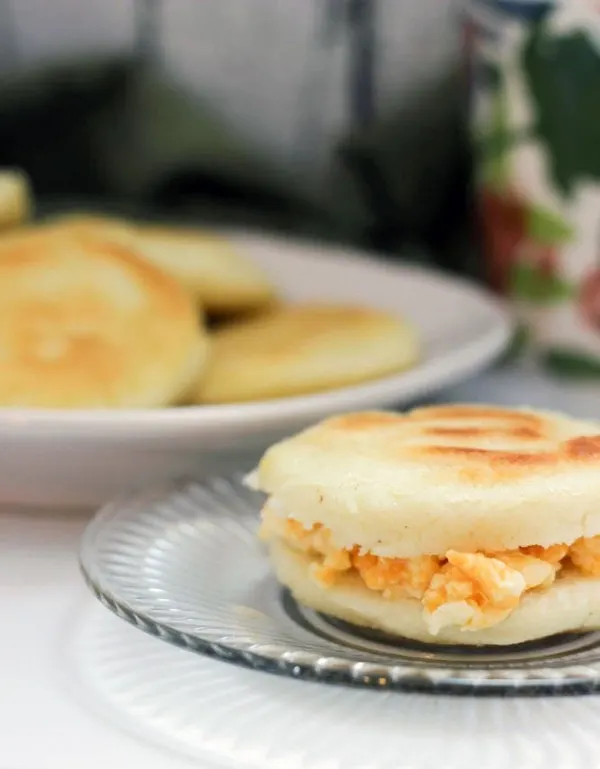 With the leftover arepas, we played around a bit. I made a simple grilled cheese, which was delicious. Mike ate some with some lunchmeat. They are versatile and quite interchangeable with bread.
Have you ever tried an arepa?