Here is the best pumpkin bread recipe to add to your baking list this fall. Yes, calling something the "best" is a bold claim, but we think this pumpkin bread is darn good. Kari from Craft Create Cook created this recipe for us. Fall is here, and we are ready to fully embrace all of the pumpkin goodness that comes with it.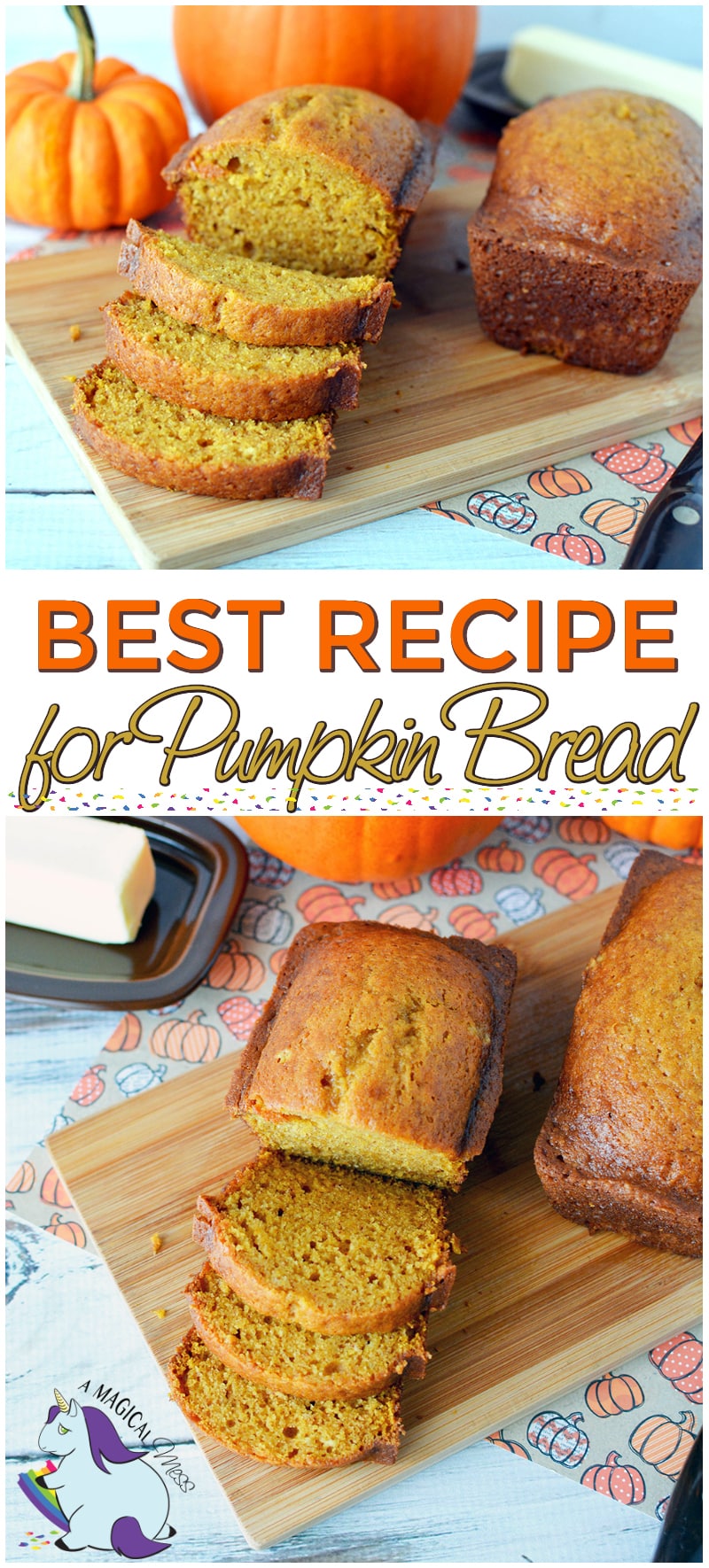 Pumpkin bread is something to have around all season long if you ask me. It's good for breakfast, a snack, dessert, a brunch treat, and excellent to have around for guests. Warm it up with a little butter to make it even more irresistible. It's not as sweet as pumpkin pie or as indulgent as pumpkin ice cream but still has the ability to satisfy most pumpkin cravings.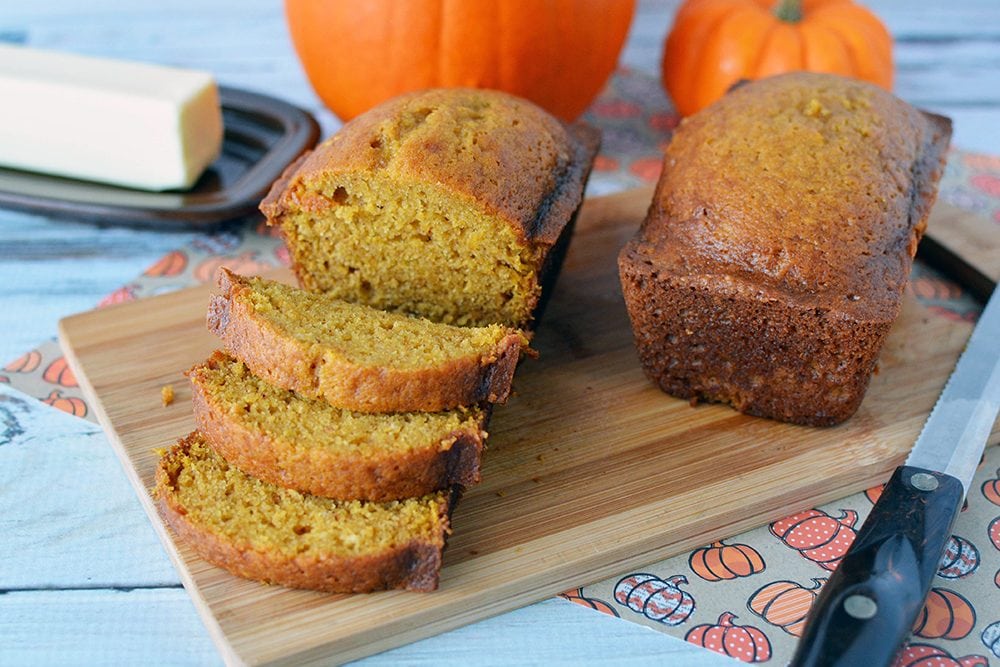 Best Pumpkin Bread Recipe to Make this Fall
This recipe makes two regular size loaves or four mini loaves. Or, you can easily cut the recipe in half.
Recipe adapted from the Better Homes & Gardens cookbook
Ingredients:
3 cups white sugar
1 cup oil
4 eggs
3 1/3 cups flour
2 teaspoons baking soda
1 teaspoon salt
1 teaspoon pumpkin pie spice
2/3 cup water
1 can (15 oz) pumpkin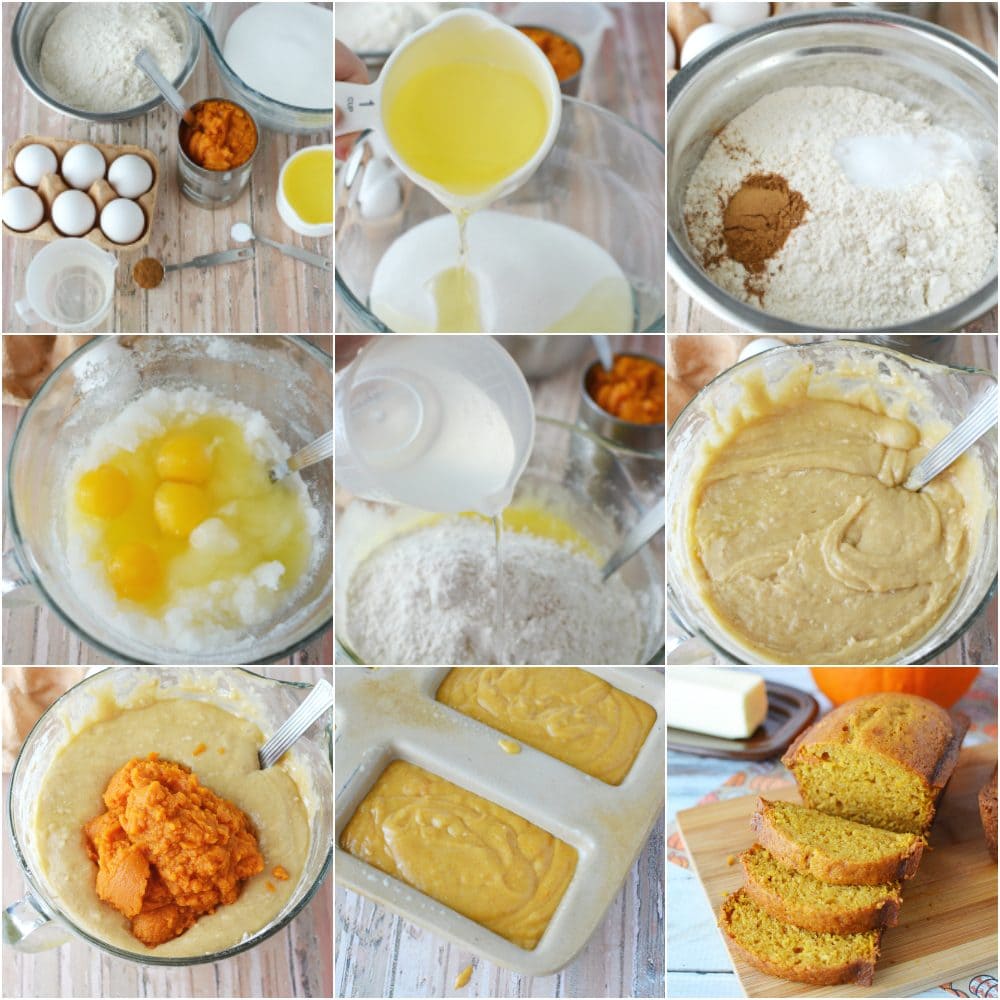 Directions:
Preheat oven to 350 degrees.
Grease two loaf pans or four small loaf pans with cooking spray and set aside.
In a large bowl, add sugar and oil and mix well. Stir in eggs.
In a small bowl, add flour, salt, baking soda, and spices and mix well. Stir into sugar mixture a little at a time, with water, until combined well.
Stir in pumpkin.
Pour into prepared pans and bake for 55-65 minutes or until a toothpick inserted in the center comes out clean.
Let cool before removing from pan.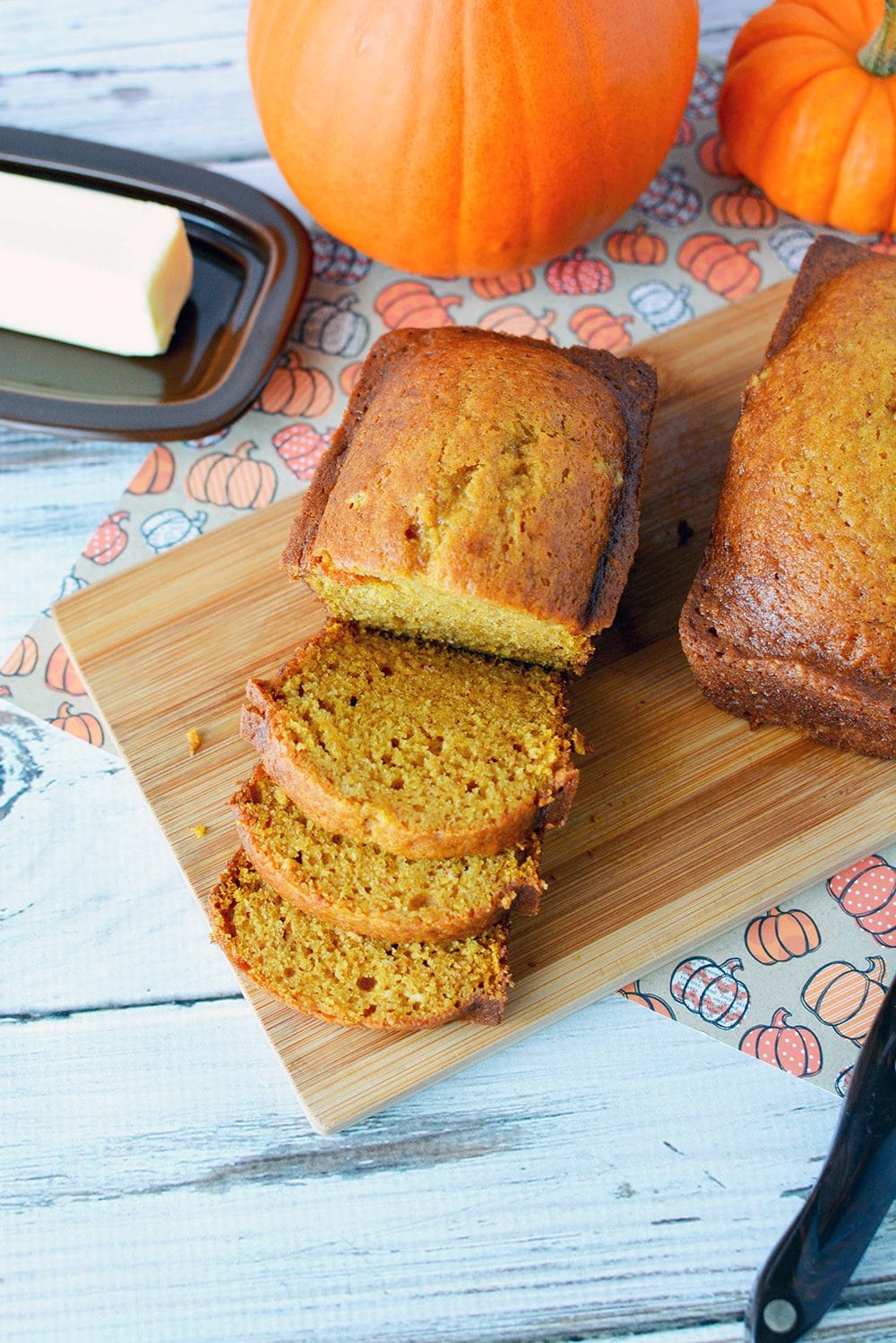 Of course, you can add nuts or chips or anything else you like to mix into bread recipes, but it doesn't need it. If you choose to make four mini loaves, that's the perfect opportunity to experiment with add-ins.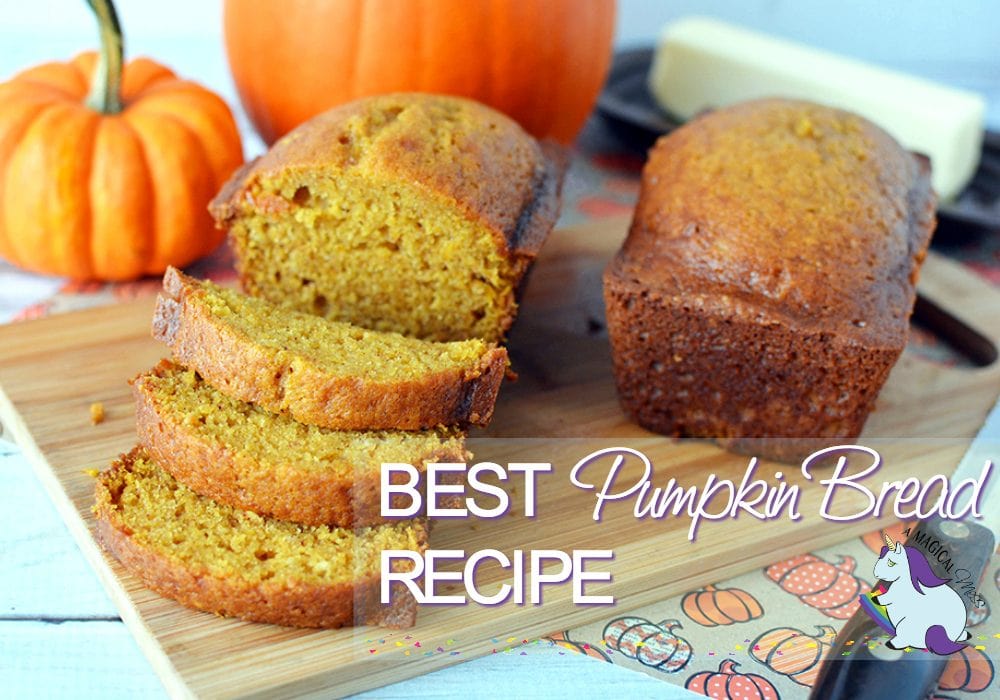 Be sure to check out more of our pumpkin recipes and stay tuned for several more to come. Let us know if you have any pumpkin deliciousness to try out, as well.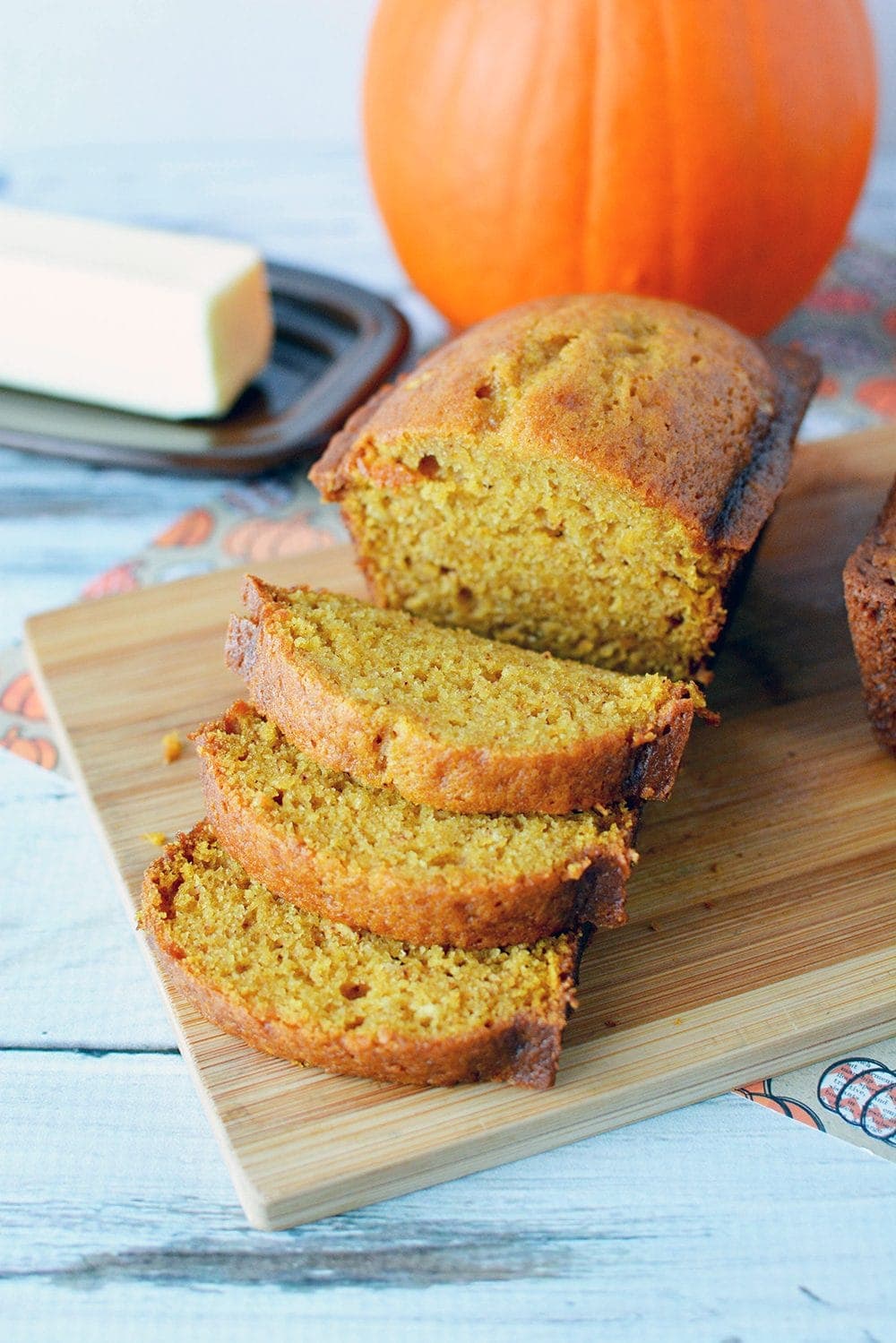 If you make this, please come back to let us know if you think it's the best pumpkin bread recipe!
Rainbow Crumbs for You
Weekly newsletter with our latest posts and shenanigans.