Pumpkin pie squares are an excellent holiday dessert option for larger crowds. Where a traditional pumpkin pie can serve about six people, this pumpkin slab is cut into at least twenty-four slices. It's up to you how you cut the servings of this pumpkin pie slab. Kari from Craft Create Cook made this recipe for us.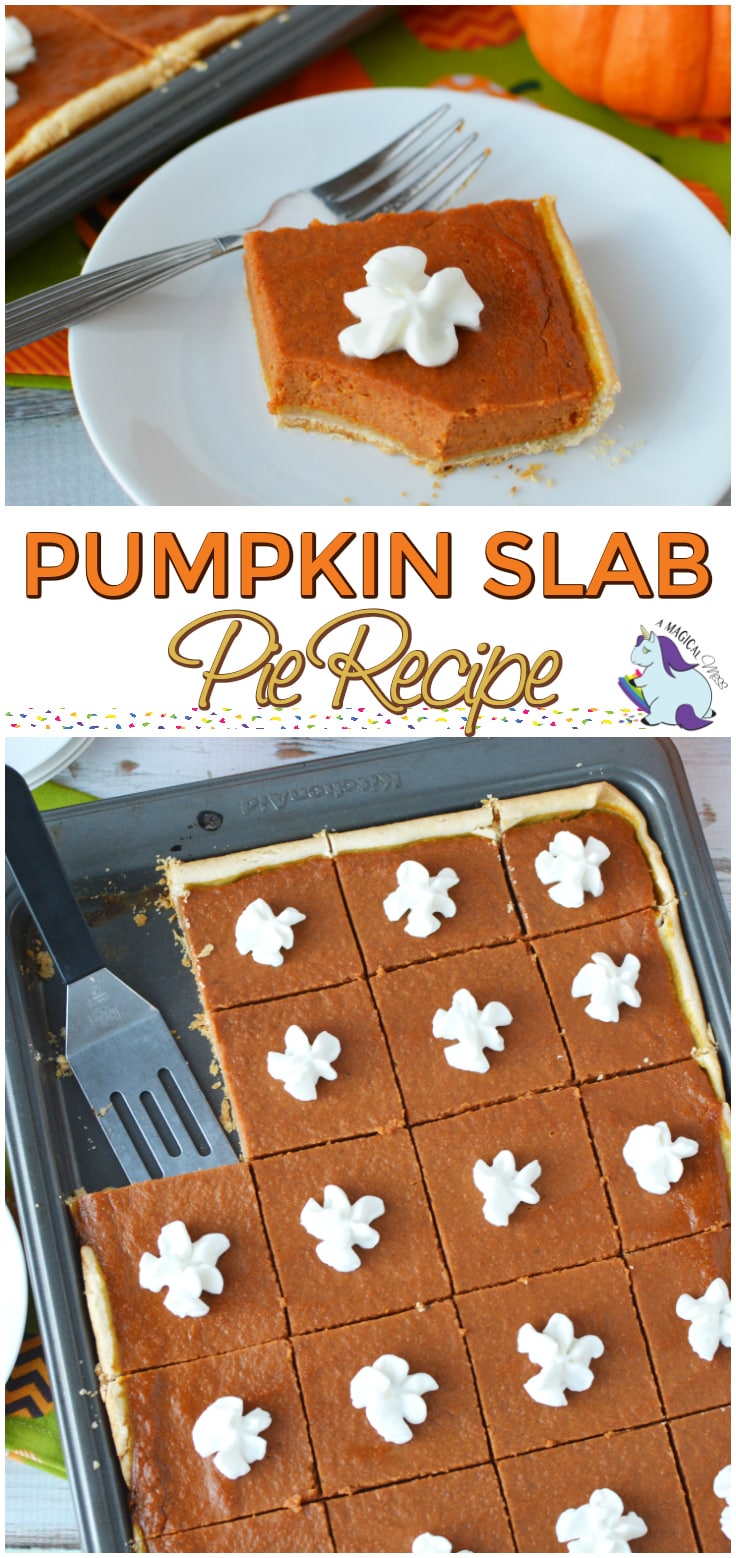 Our family is a big fan of pumpkin squares that my Aunt Linda makes every year. Her recipe is more like a cake, though. With the cream cheese frosting, some people even think it tastes a little like carrot cake. They are one of my all-time favorite desserts. True pumpkin pie fans will most likely prefer this slab recipe. I personally think the more pumpkin desserts, the better. Break me off a little piece of all the treats, please.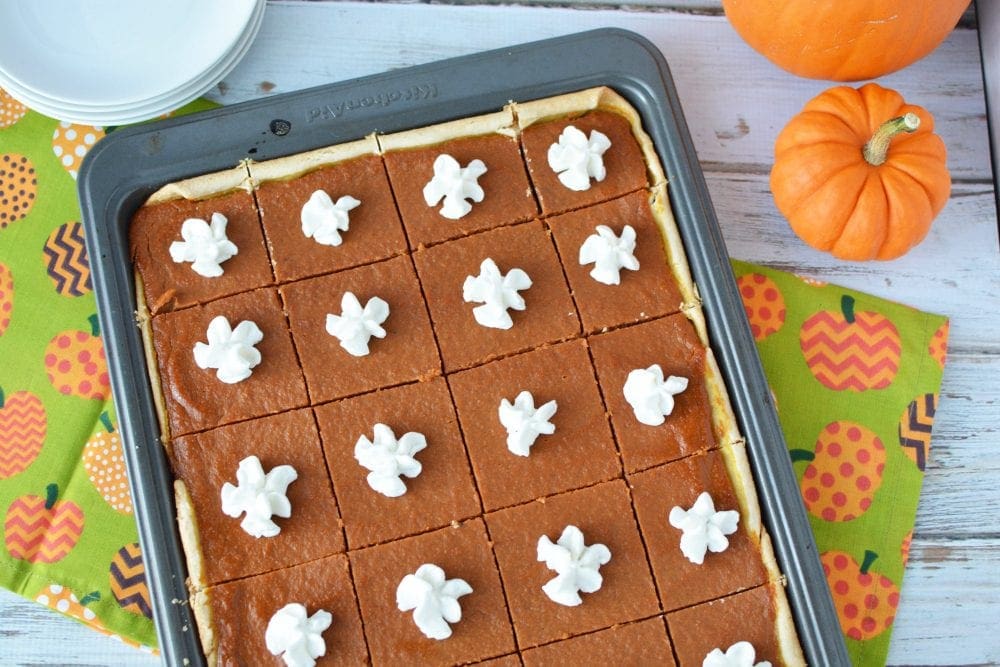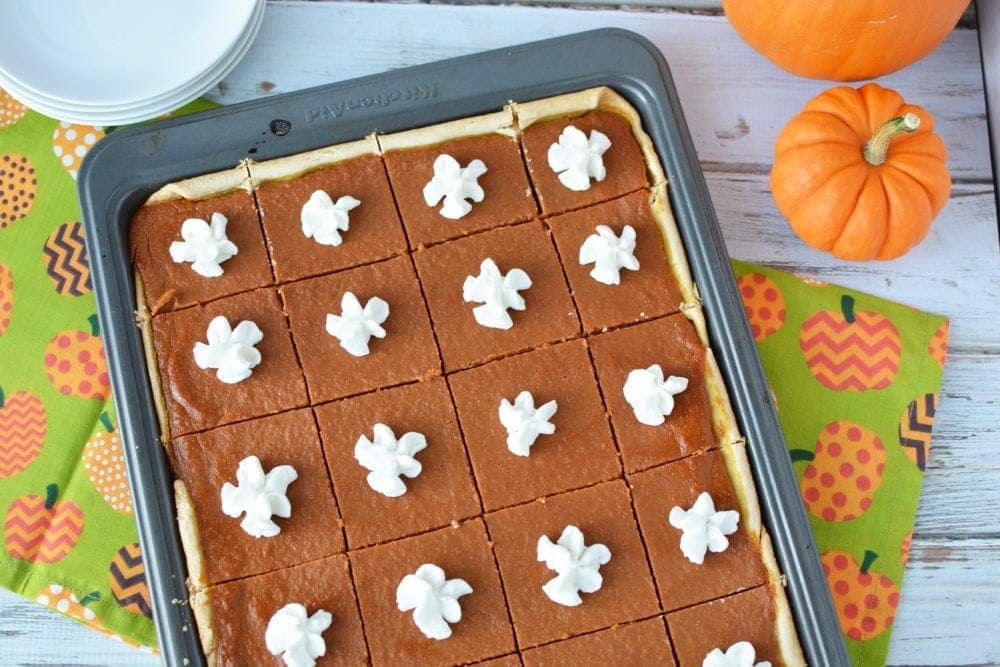 Pumpkin Pie Squares Recipe for Larger Gatherings
Ingredients:
1 package prepared pie crusts (2 crusts), thawed (if frozen) and room temperature
2 cans, 15 ounces each, pumpkin puree
1 cup white sugar
1 teaspoon cinnamon
1 tablespoon pumpkin pie spice
4 eggs
1 1/2 cup half and half
whipped cream for serving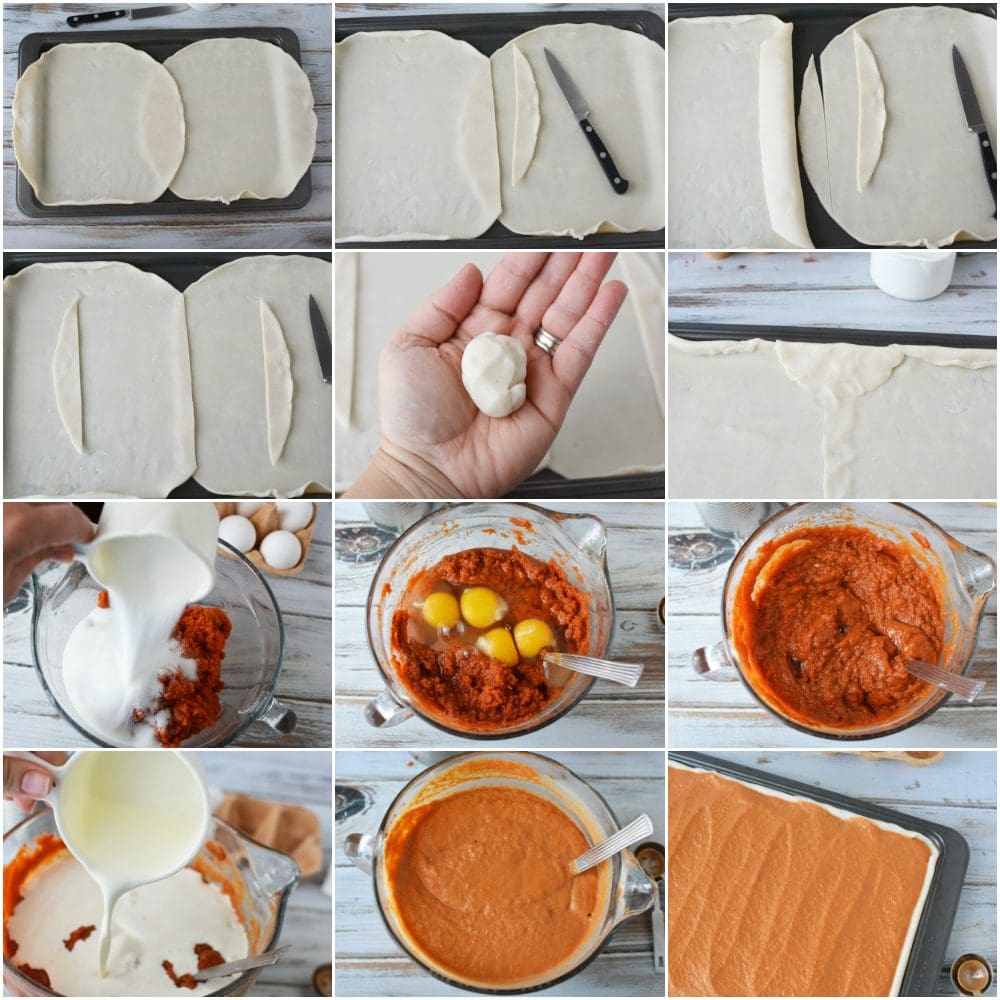 Directions:
Preheat oven to 350 degrees and place pie crusts into a 10 x 15 x 1 baking sheet. Use a knife to cut the excess pieces in the center and press together to make a rectangle. Press excess dough into a ball and shape to cover the center gaps. Fold the crust inward around the edges.
In a large mixing bowl, add pumpkin, sugar, and spices. Mix well. Stir in 4 eggs and half and half. Mix well.
Pour into prepared pan and spread evenly over crust.
Bake for 40-45 minutes or until center is set and the crust browns. Let cool completely before cutting into 24 squares and topping with whipped cream before serving. Store refrigerated and covered.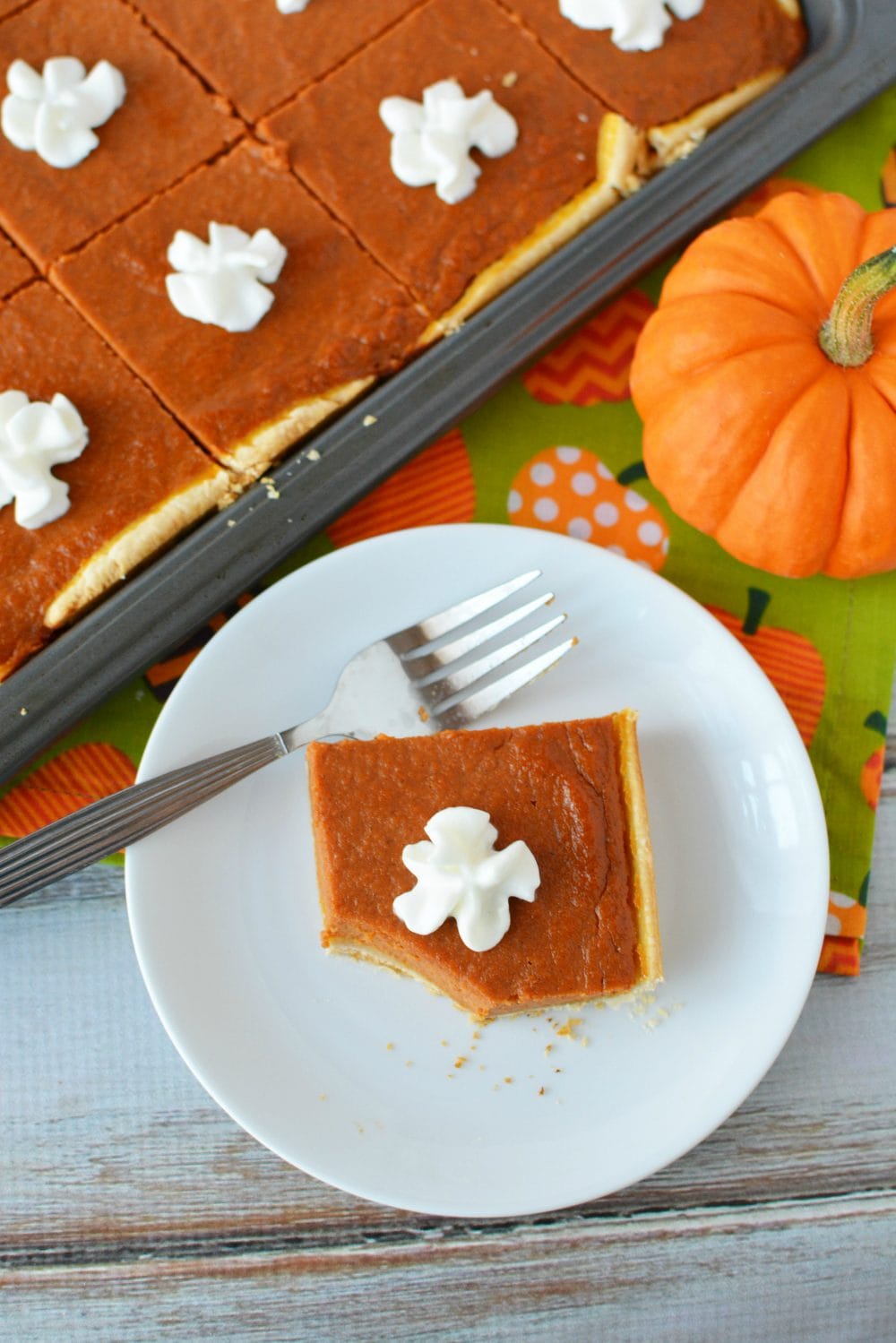 The pretty little dollop of whipped cream in the photos is just for show. Trust me; my slice will have a lot more whipped cream than that. If it's homemade whipped cream, triple down on that. 😉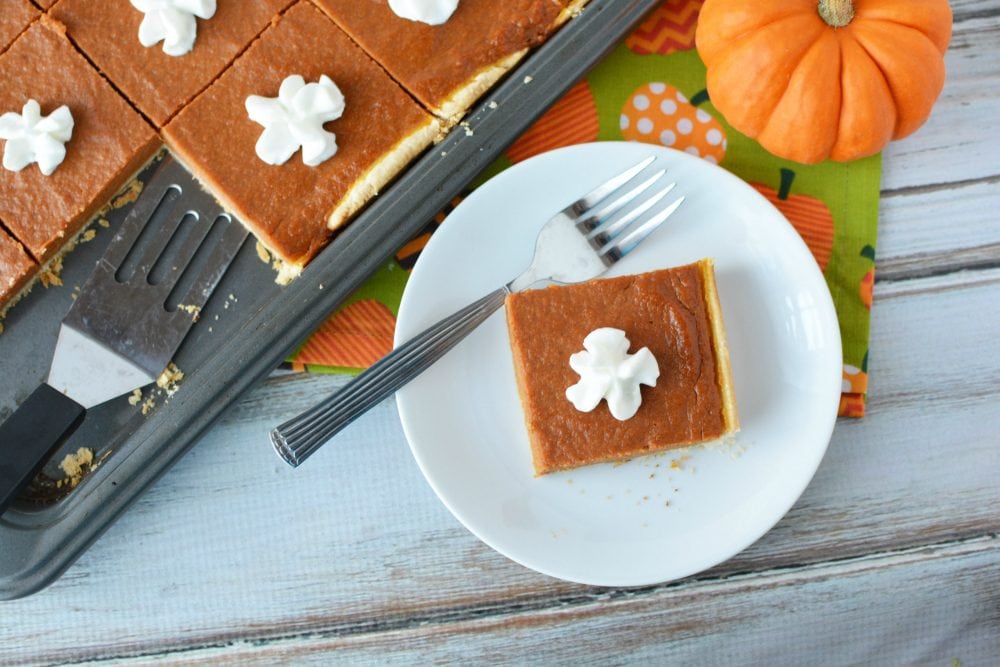 Make sure to check out more of our pumpkin recipes.
If you plan to host a big event this holiday season give this pumpkin pie squares recipe a try. Be sure to come back and let us know how you like it! 
Rainbow Crumbs for You
Weekly newsletter with our latest posts and shenanigans.