Pumpkin cake bites are delicious and fun little treats to munch on. Mini bite sizes are always a hit.
The recipe is a spin off of the pumpkin squares we recently posted.
Since they are bites, they are ideal for serving in a basket or serving platter for holiday brunches or anytime.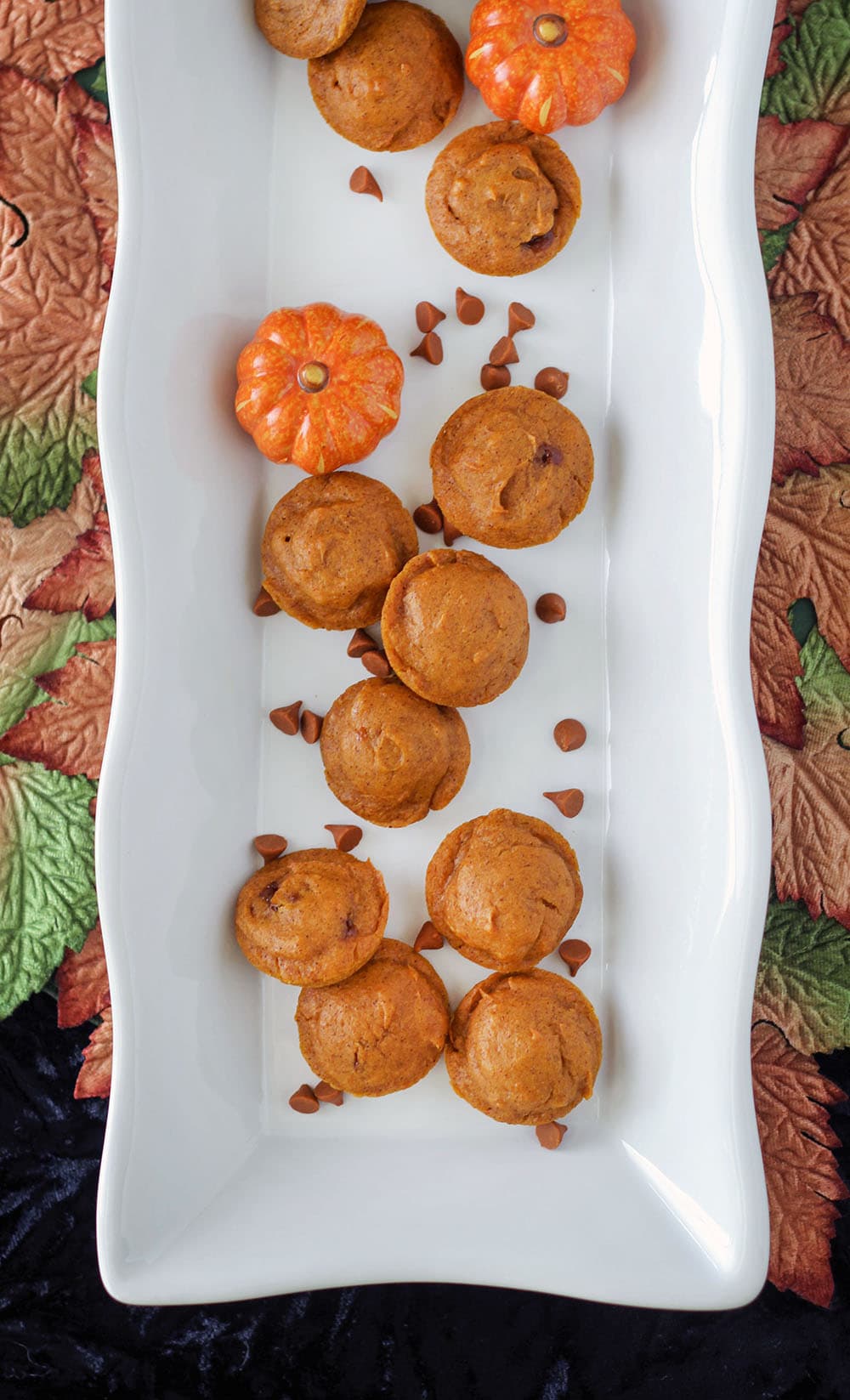 Mini Pumpkin Cake Bites Recipe
To bake the pumpkin cake bites we used a silicone mold.
Since these molds bend easily, we placed them on a cookie sheet before putting in the oven.
I don't even know how it happened, but somehow I slipped and burned myself.
The pain caused me to flop the cookie sheet and spill a good portion of the dough out of the silicone mold.
We shifted it back and tried to fix the batter, but this is what we ended up with on that first batch.
Personally, I am doing the whole, "Fake it till I make it" thing in the kitchen.
It never fails that I get hurt and/or make a mess.
Baking doesn't come naturally to me, but it's a fun way to spend time with my sister and Gram while creating content for the blog.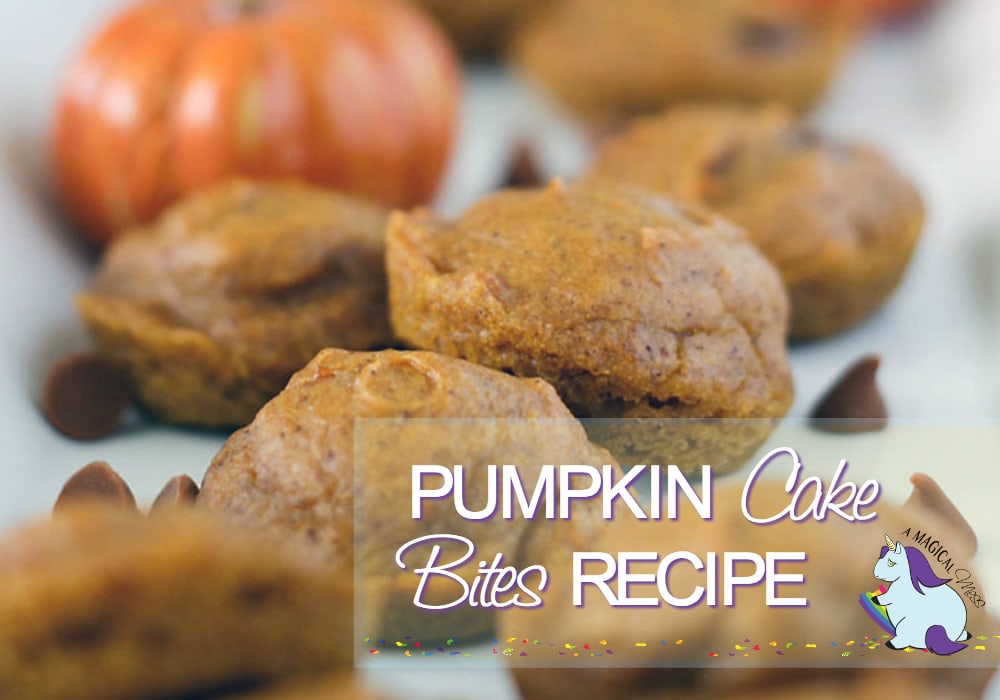 To see behind the scenes of our baking days, be sure to follow @jenniesoltys and @teenybod on Snapchat.
Sometimes it's pretty funny how these recipes evolve.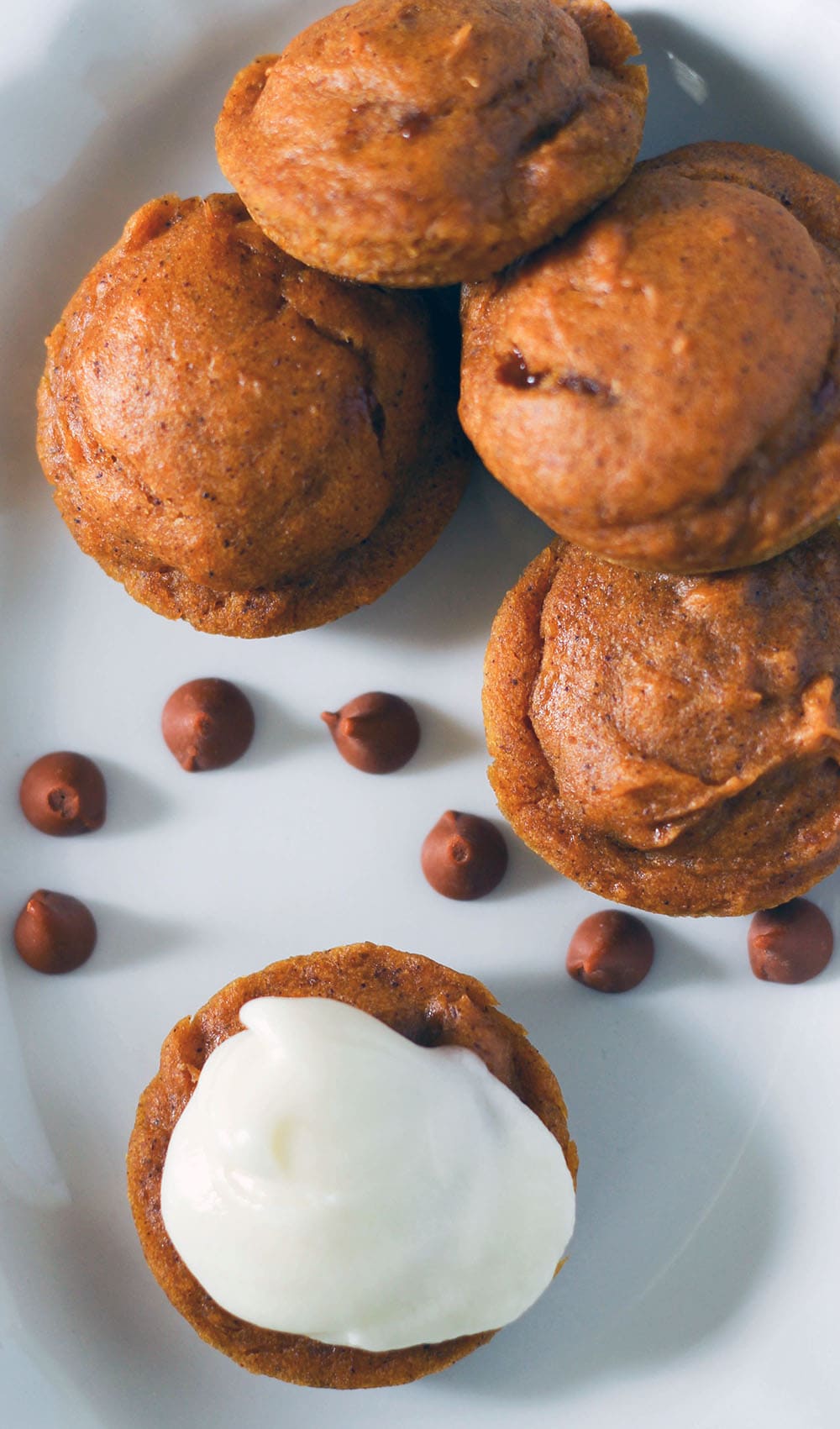 Thankfully, we had more batter, and we didn't have to abort the mission.
Using a silicone mold makes it easy to pop the bites out, but they require a cookie sheet for stability.
If you make this recipe a different way, please adjust your baking time.
Mini Pumpkin Cake Bites Recipe
Ingredients
1 pkg. of a vanilla or french vanilla cake mix
1 box of Jell-O instant vanilla or french vanilla pudding
1 teaspoon of pumpkin spice
2 teaspoons of ground cinnamon
1 teaspoon baking soda
1/2 cup of vegetable oil
30 ounce can of pure pumpkin (not pumpkin pie mix)
3 eggs
Cinnamon chips
Instructions
Preheat oven to 350 degrees.
Mix all dry ingredients together in a bowl.
Add wet ingredients–oil, pumpkin, and eggs–beating eggs one at a time into the dry mixture.
Stir until evenly mixed.
Spray silicone mold with cooking spray.
Pour batter in the silicone mold filling halfway.
Place three cinnamon chips in the center of the batter.
Cover the chips with more batter.
Set the mold on a baking sheet for stability.
Bake in preheated oven for approximately 25 minutes.
Top with cream cheese frosting if desired.
Frosting is optional on these babies. They are plenty delicious without it.
The cinnamon chips add enough sweetness.
We frosted a few with cream cheese frosting but left the majority unfrosted.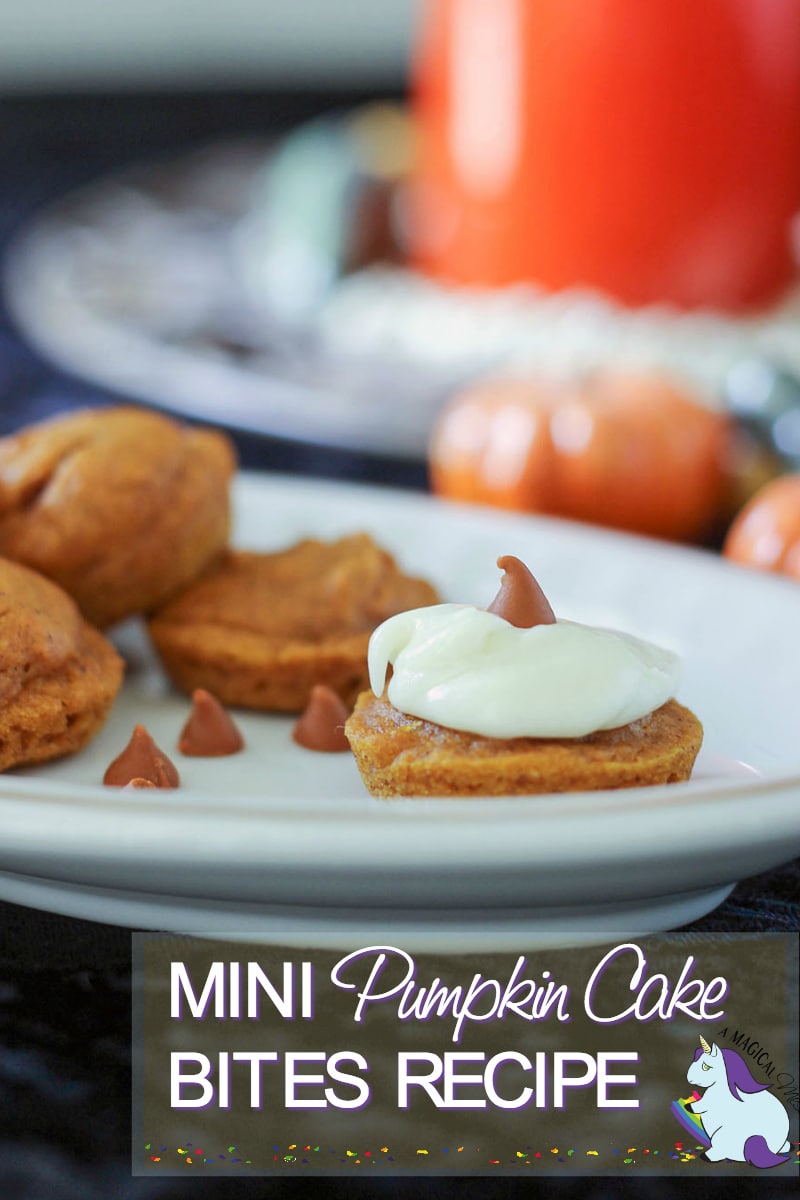 We made these during one of our big baking days at our Grandparents' house.
The best part is that we leave most of the goodies there. Gram and Papa love that end of the deal.
They raved about these bites and how they enjoyed them every single day.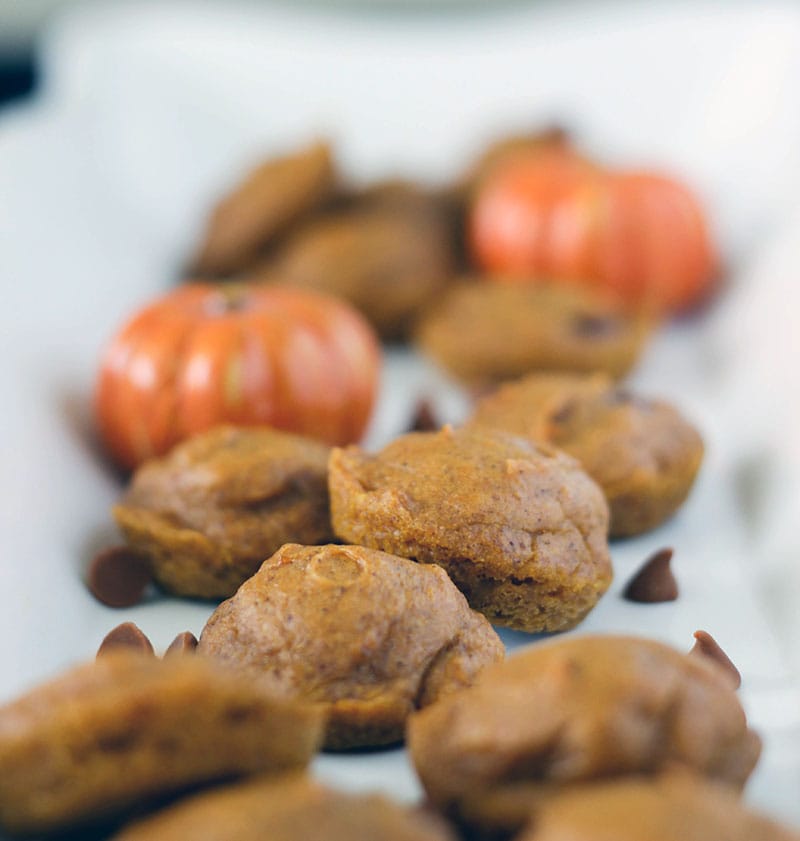 If you are looking for pumpkin goodies to make this season, give these pumpkin cake bites a try.
Also, make sure to check out the rest of our pumpkin recipes.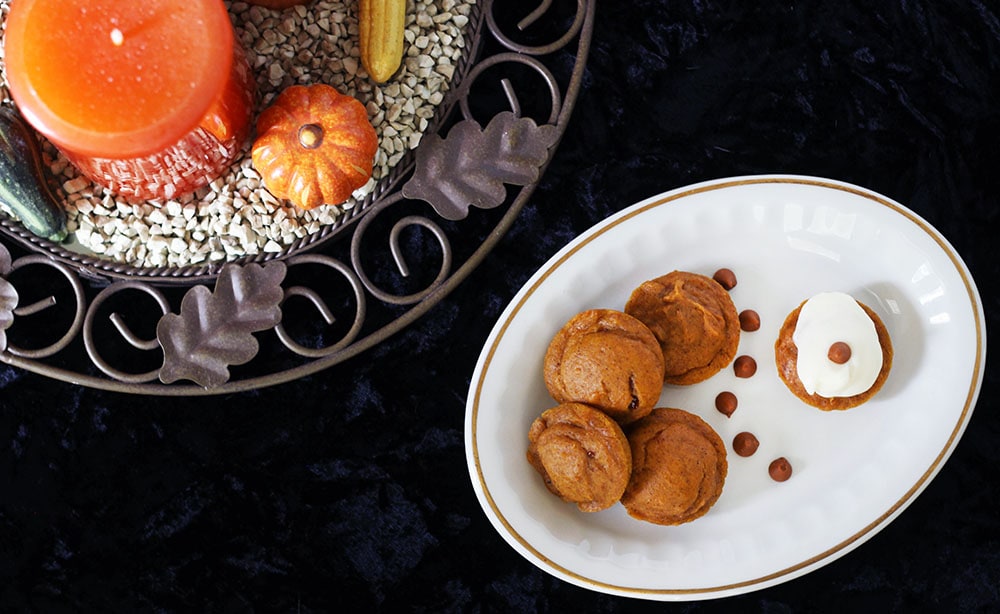 Where would you serve mini pumpkin cake bites?