The right frosting is crucial when you're trying to complement a meticulously baked treat.
You don't want it to be runny, painfully sweet, or so thick it doesn't spread.
This delicious cream cheese frosting recipe is pretty basic, but it's the best I've ever had.
It was originally passed to us from an aunt. I'm not sure where she got it, but I'm so glad to have it now!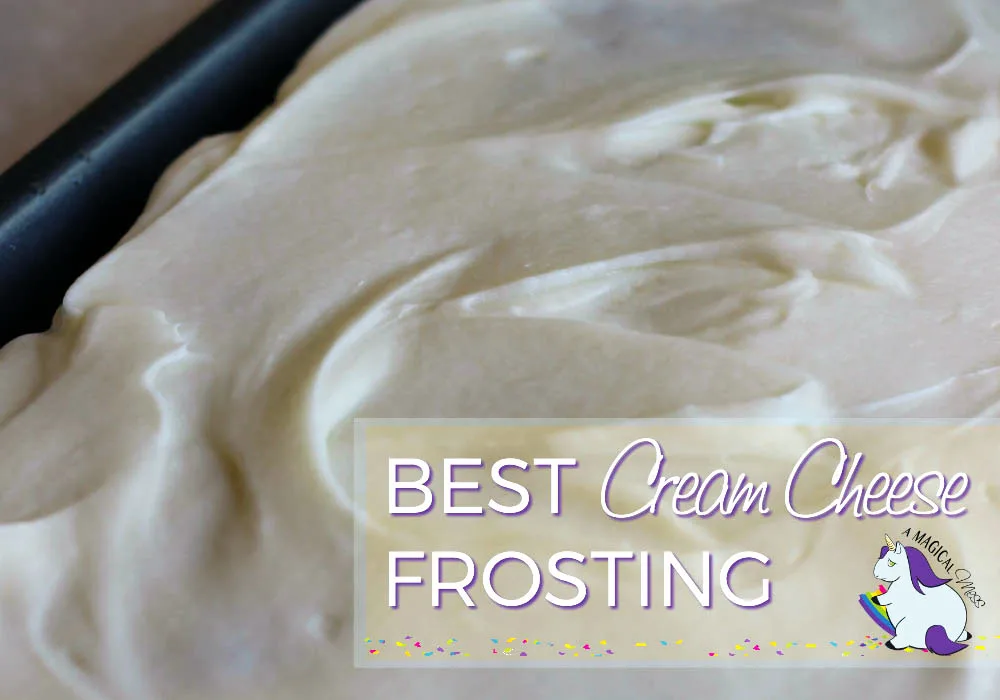 Cream Cheese Frosting Recipe
There's nothing worse than seeing a plate, sans cake, with a heap of scraped off frosting.
This usually happens when the frosting is wretchedly sweet or dry and too crunchy.
With all the effort that goes into making a good cake, cupcake, muffin, pastry–or whatever merits frost–it deserves a quality, smooth finish.
This cream cheese frosting recipe is perfection in confection.
It's creamy and not too thin or runny. However, can be made thicker or thinner depending on your needs.
It's not so intensely sweet that it leaves an immediate layer of fuzz on your otherwise pearly teeth. (This actually happened to us the other day after eating a sub-par frosted treat.)
And, it's rich in sort of a soft, gentle way, so that it doesn't steal the show.
It's light enough to let the cake itself shine and just add that velvety complement to round out the flavor and texture of a bite.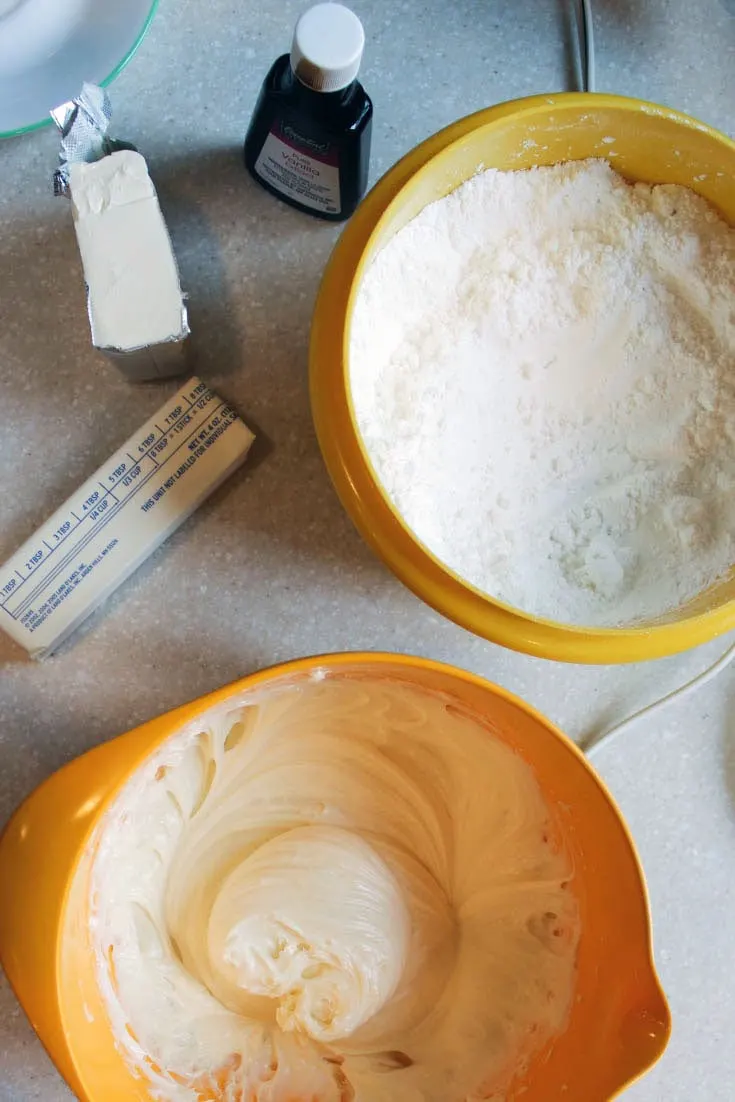 The only downfall of this recipe is that it does require refrigeration. But, I think it's worth the results.
THE BEST CREAM CHEESE FROSTING RECIPE
YIELDS 2 CUPS
Ingredients
3 oz. cream cheese, room temperature
3/4 cup butter, softened
1/2 tsp vanilla extract
1 tbsp milk (more or less depending on desired consistency)
2 cups powdered sugar
Instructions
Cream together butter and cream cheese.
Add vanilla and milk.
Add powdered sugar one cup at a time mixing until smooth.
Add more milk to reach desired consistency if necessary.
Notes
Frost your baked good after it has cooled and while this frosting is at room temperature. Otherwise, store the final product in the refrigerator.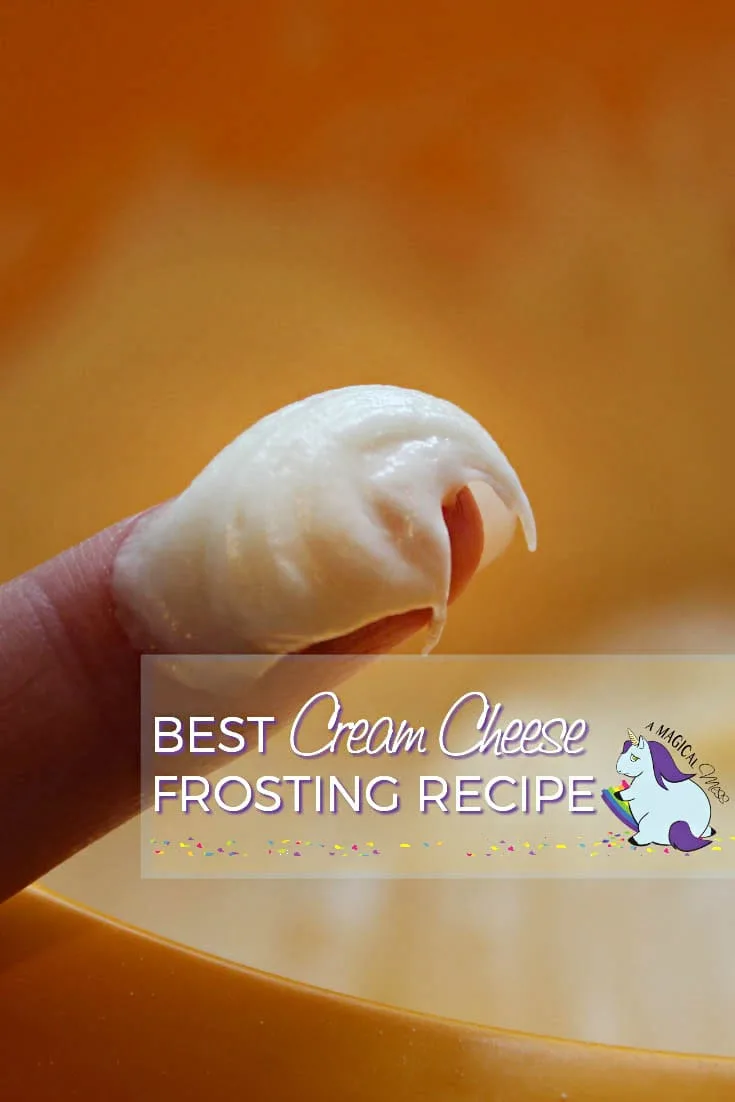 Best Uses
This cream cheese frosting recipe is best paired with:
carrot cake
pumpkin cake
red velvet cake
Honestly, it's so good I could eat it with a spoon. I don't recommend that, though.
Bake up something delicious to frost with this scrumptious cream cheese frosting.
Let us know what you make!
Flavor Variations:
Matcha Green Tea Frosting: Add 1 tablespoon Matcha powder.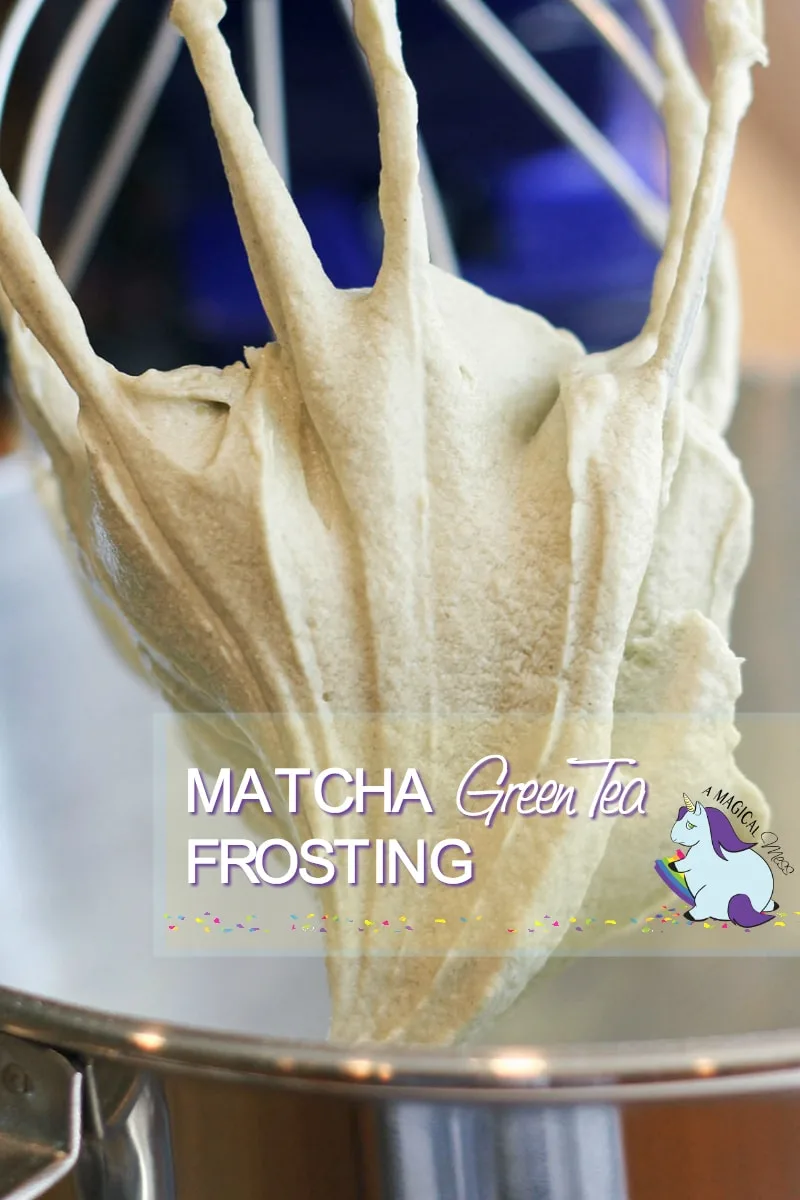 What else would you pair this cream cheese frosting recipe with?