Cool Whip cookies are beyond easy to whip up in no time. I have made them before a little differently, but this time I used Funfetti cake mix for a colorful Easter look. This is a Fashionista Event and a promotional item was provided to me by Coupons.com. Hosts for this event are Still Blonde after all these Years and ModlyChic.
Easy Cool Whip Cookies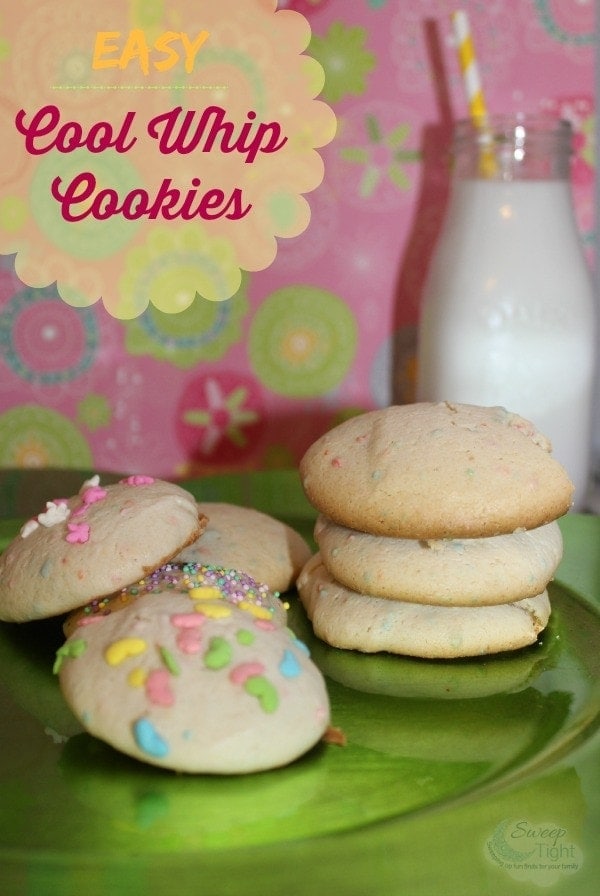 Cool Whip cookies only require 2-3 ingredients. This time I added an egg, which counts for the third ingredient. In the past I have just done Cool Whip and cake mix.
Ingredients
1 box cake mix (I used Funfetti)
1 container of Cool Whip (10oz)
1 egg (seems to be optional)
Sprinkles (optional)
Instructions
Preheat oven to 350 degrees
Mix together everything but the sprinkles
Drop dough onto a cookie sheet
Add sprinkles if you choose
Bake for 10-12 minutes
Let cool before removing from pan
I did one batch plain and added some cute Easter decorations to the second batch. They definitely didn't turn out to be a pretty as I had hoped, but that's just one more reason that I was happy to have my fun green flower serving platter.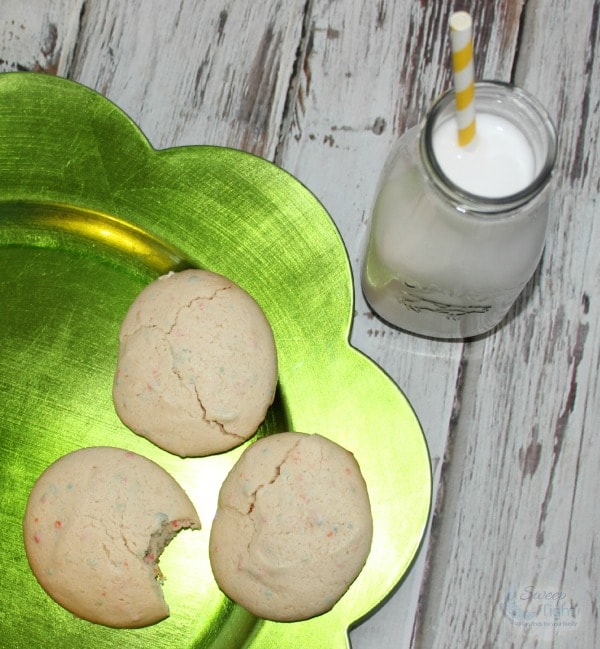 These cookies are light, sweet and have a cake-like texture. With the simple ingredients, they are perfect for last minute. It's all about the presentation, right? Just place them on a pretty Easter platter and everyone will be drawn to them.
There are so many savings on Easter Deals at Coupons.com. Whether you are hosting an Easter gathering yourself, or just plan to bring something, you can find pretty decorations, tableware, and so much more. I didn't even realize that Coupons.com had coupon codes for stores like Target, Kohl's and even deals at Amazon.com. With deals like this, I think I might just have to treat myself to a new Easter outfit, too. 😉
Rainbow Crumbs for You
Weekly newsletter with our latest posts and shenanigans.