Yum. A dark chocolate cupcake recipe with vanilla buttercream frosting is the right way to your sweetie's heart. Decorate the cupcakes with cute X's and O's to make an adorable Valentine's Day treat.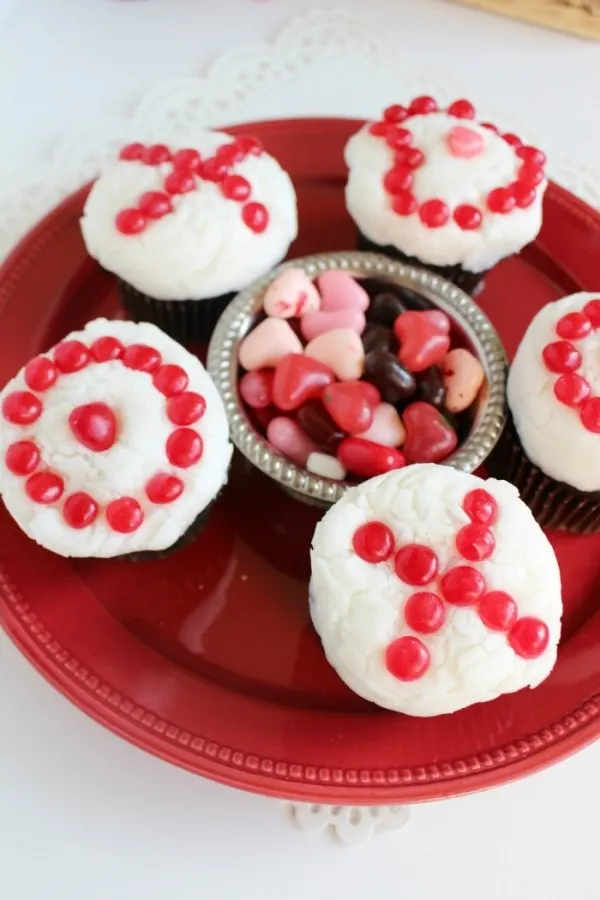 Dark Chocolate X's & O's Cupcakes
This recipe will yield 2 dozen regular size cupcakes.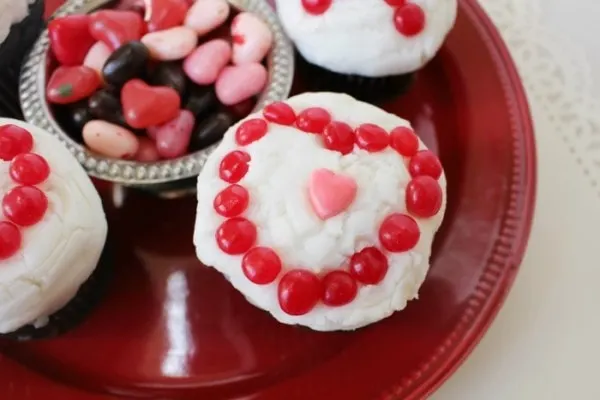 DARK CHOCOLATE CUPCAKE RECIPE INGREDIENTS
1 cup butter – unsalted
2 cups granulated sugar
4 large eggs
1 Tablespoon baking powder
1/2 teaspoon salt
3/4 cup Hershey's dark cocoa powder
4 cups all-purpose flour
2 cups whole milk
DARK CHOCOLATE CUPCAKE DIRECTIONS
1. Preheat oven to 350 degrees. Grease and line cupcake pans with paper liners.
2. In a large mixing bowl, cream together the sugar, butter, and eggs until a light and fluffy consistency.
3. Add the baking powder, salt, and cocoa and cream together until smooth.
4. Add 1/3 of the flour and stir until well combined. Add 1/2 of the milk and blend well.
5. Repeat step 4.
6. Add the remaining 1/3 of the flour and stir until combined.
7. Pour cupcake batter into greased and lined pans.
8. Bake at 350 degrees for 22-25 minutes or until an inserted toothpick comes out clean.
9. Allow cupcakes to cool in their pans for 10 minutes.
10. Transfer cupcakes to wire rack for at least 30 minutes to complete cooling process.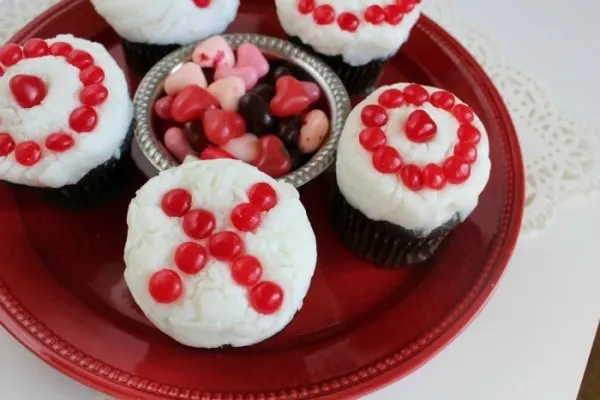 INGREDIENTS FOR VANILLA BUTTERCREAM ICING
1 cup (2 sticks) unsalted butter
3 cups powdered sugar, sifted
1/4 teaspoon salt
1 Tablespoon vanilla extract
2 Tablespoons cold milk
Garnish – 1/2 cup Red Hots candies
Candy hearts (optional)
DIRECTIONS FOR VANILLA BUTTERCREAM ICING
1. In a mixing bowl, cream the butter.
2. Add half of the sugar and mix well on medium speed with a mixer.
3. Add the rest of the sugar and mix on medium speed until light and fluffy.
4. TIP – to thin icing, add 1 T milk and to thicken icing, add 1 T powdered sugar.
5. Using a decorating tip and disposable bag or Ziploc bag, pipe the frosting onto each cupcake.
6. Garnish with red hot candies in the shape of X's, O's and hearts. Use a few candy hearts to place in the middle of the hearts but this is optional.
7. ENJOY!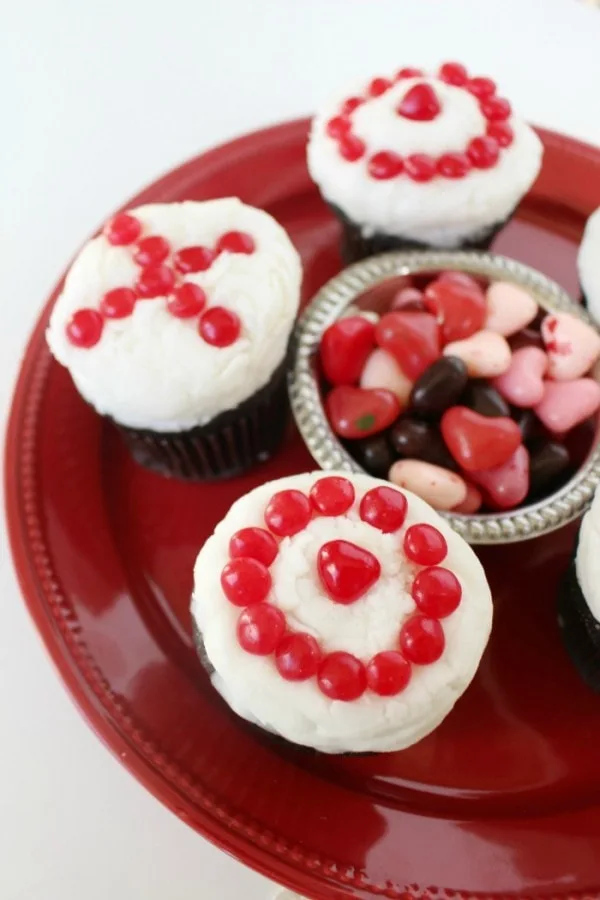 More Valentine's Day Desserts
Who will you make this dark chocolate cupcake recipe for this Valentine's Day?