When I said I was going to make a frozen hot chocolate recipe, Mike looked at me with a raised eyebrow. Frozen hot chocolate – isn't that the most oxymoronic drink possible? Maybe, but it combines two of my favorite things – the flavor of hot chocolate in a frosty beverage.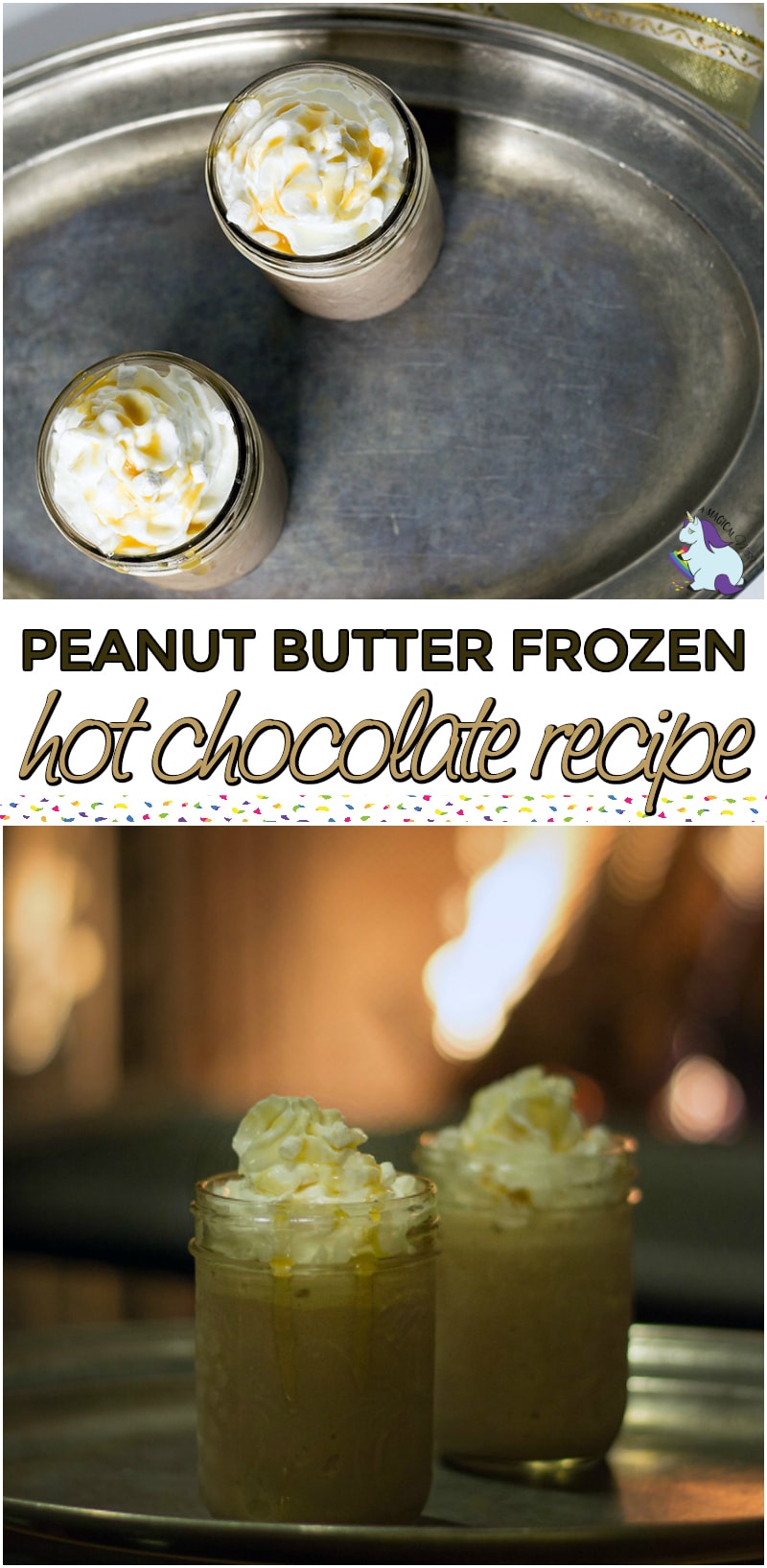 It's cold and nasty out right now. We will drink a ton of hot chocolate as directed – HOT. However, I still love frozen treats all year round. The trick is to eat cold things wrapped up in a blanket next to a cozy fireplace. It's the perfect balance to enjoy your favorite freezing treats while instantly rewarming yourself.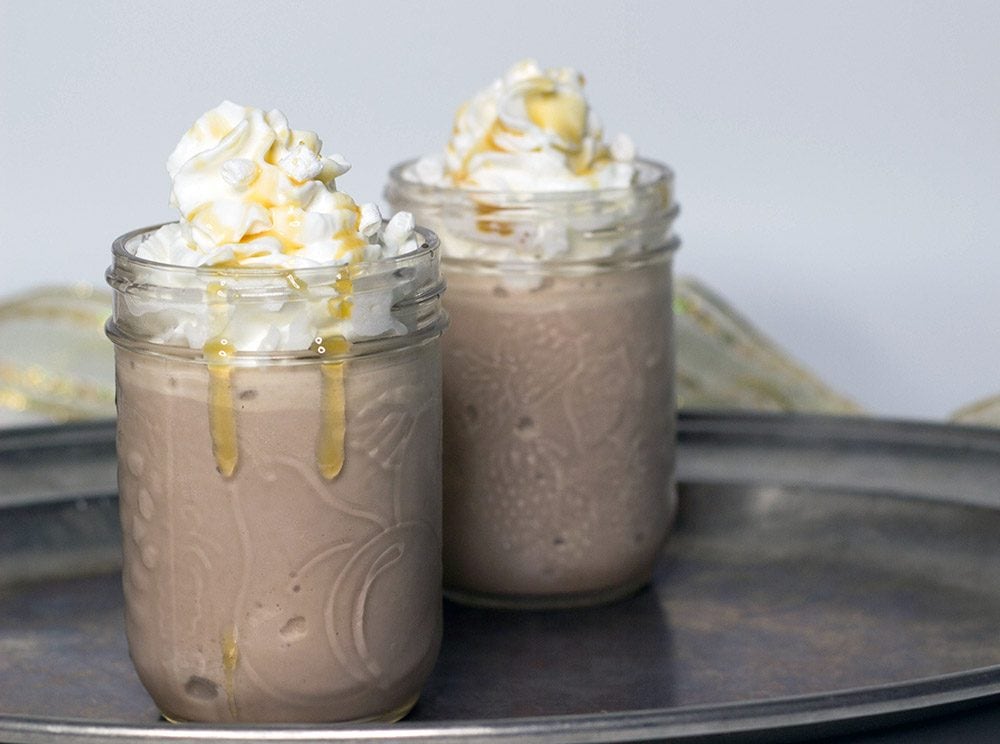 For our last movie night, I decided to try out a peanut butter hot chocolate recipe. Since we had a roaring fire, warm blankets, and a pile of dogs, the frosty beverage provided the perfect temperature balance.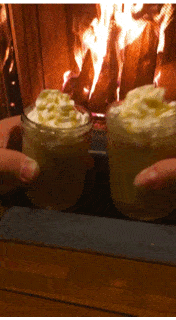 Peanut Butter Frozen Hot Chocolate Recipe
Serves 2
Ingredients:
Directions:
Add ice, milk, peanut butter, and one hot chocolate packet into a blender.
Blend well.
Top with whipped cream. Other toppings ideas: dehydrated mini marshmallows, caramel syrup, chocolate syrup, peanut butter syrup, sprinkles, or any sort of chopped up candy.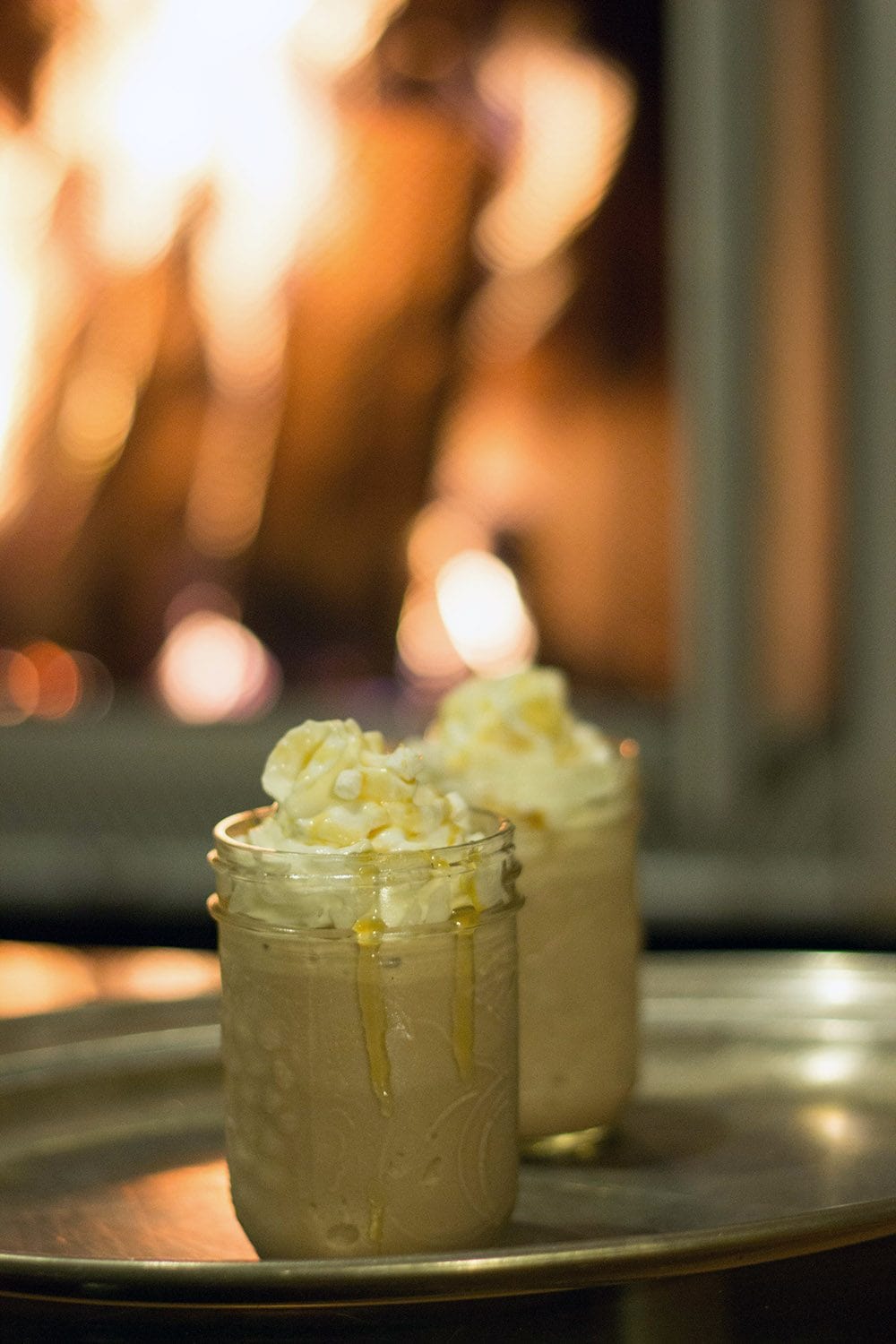 This frozen hot chocolate recipe was a delicious treat. It's not as heavy and creamy as a milkshake, but still provides that sweet, frosty flavor that I crave. I can't wait to experiment with other flavor combos.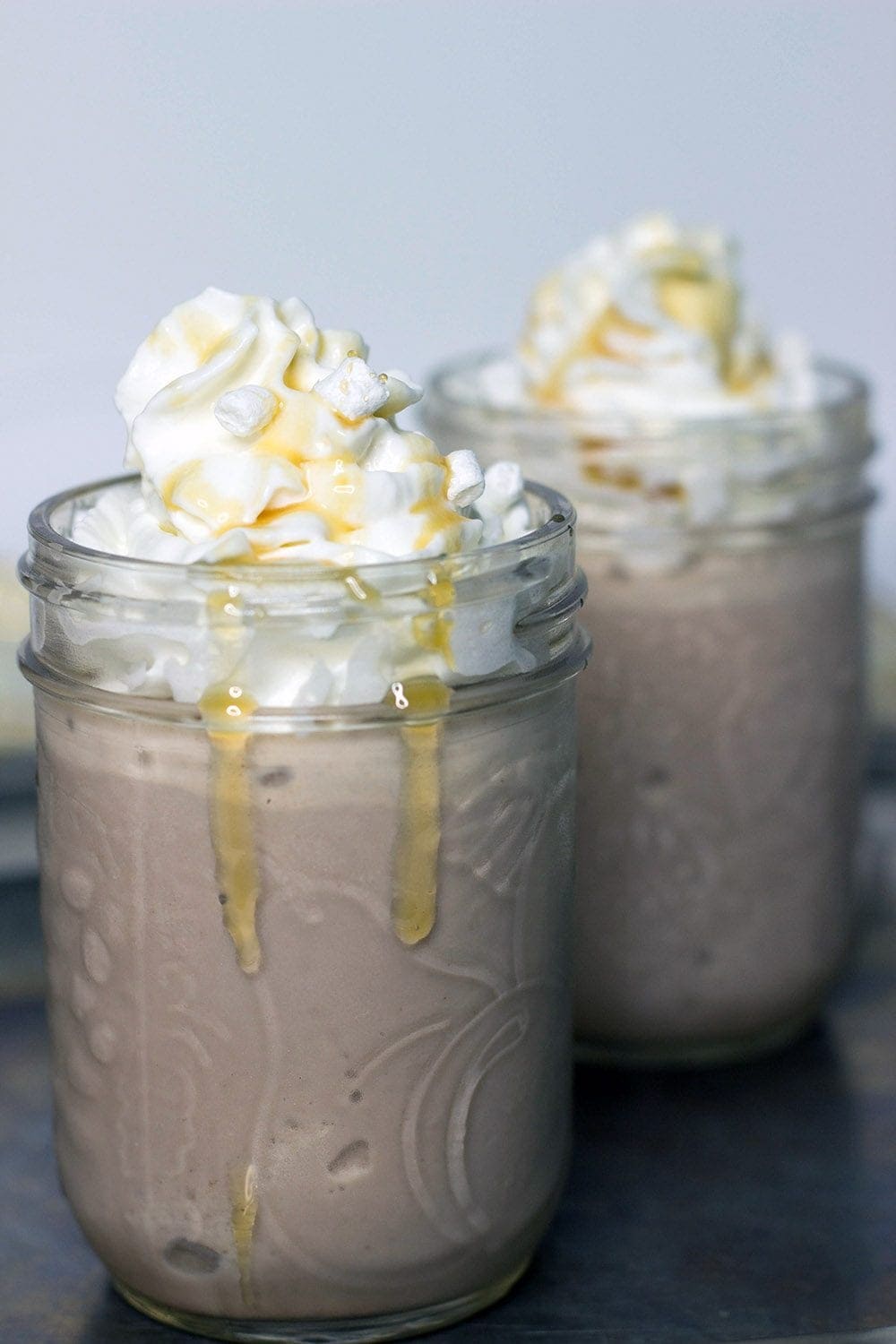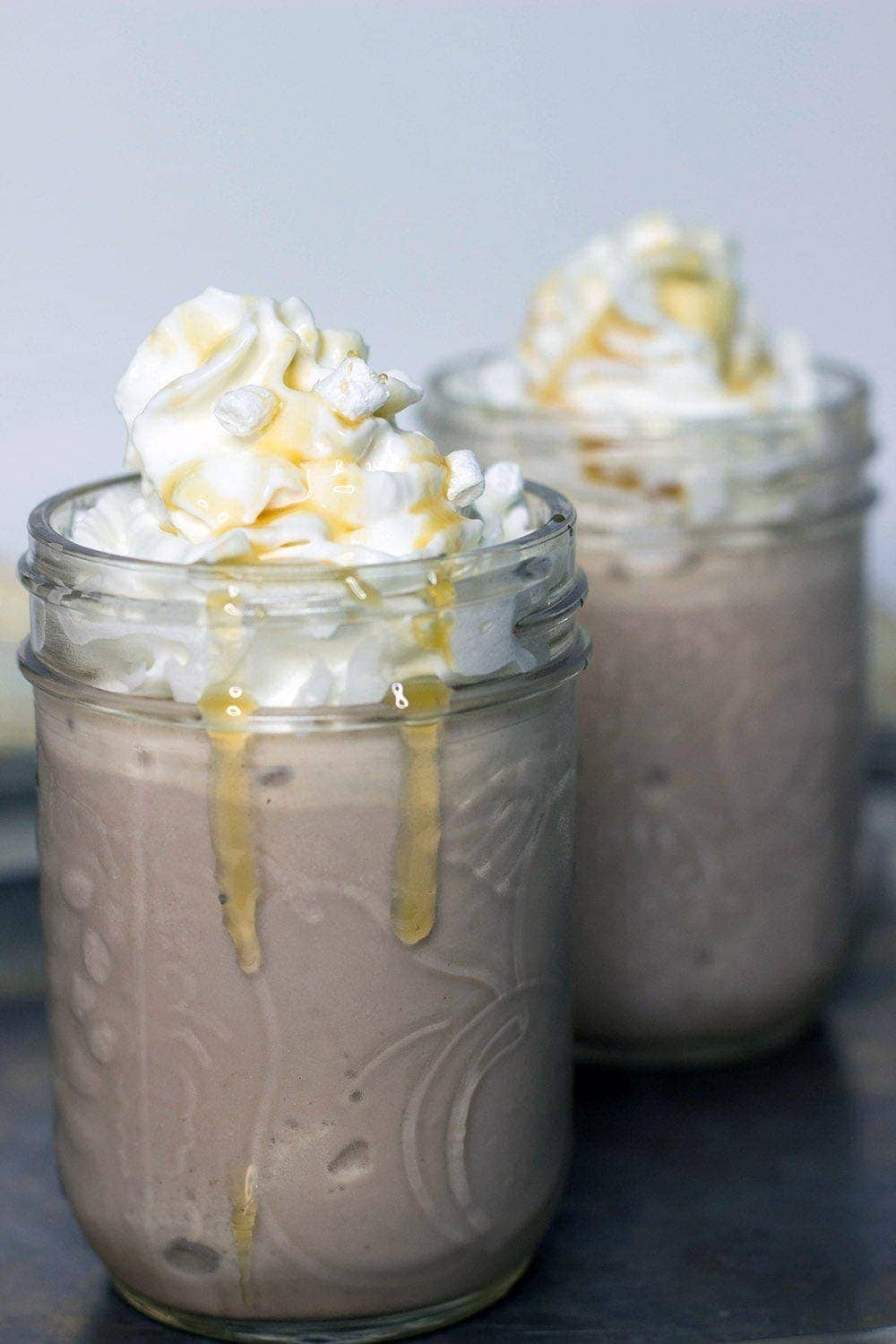 Packets of hot chocolate also make an excellent host or hostess gift. Last year our aunt had an impressive DIY hot chocolate bar during our family Christmas party. I plan to gift her a box of hot chocolate this year to help keep that tradition going.
Have you ever made a frozen hot chocolate recipe? Let us know your favorite flavors to mix. 
Rainbow Crumbs for You
Weekly newsletter with our latest posts and shenanigans.