This four cheese biscuit ball recipe would make a great appetizer if you plan to entertain for Easter. It's easy and cheesy. This is a Fashionista Event and a promotional item was provided to me by Coupons.com. Hosts for this event are Still Blonde after all these Years and ModlyChic.
Four Cheese Biscuit Ball Recipe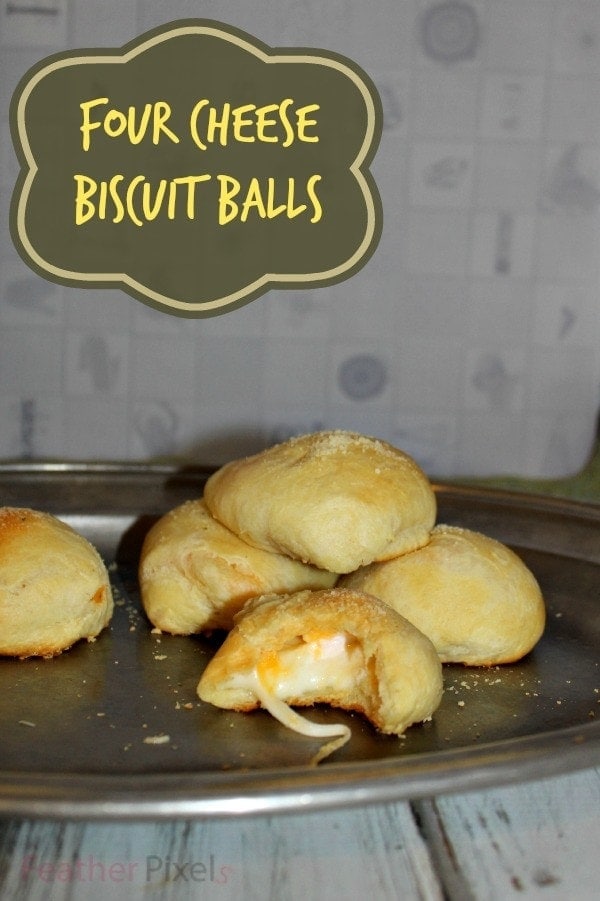 We usually head on over to my grandparents house for Easter. There's a lot of people and it helps if everyone brings something. An appetizer is always a great option. People love munching on all the goodies before we sit down for the main dinner.
I decided to try to make a super cheesy ball of some sorts. Using biscuit dough from a can, I went to town filling it with as much cheese as possible. First I separated the dough and laid it out on a cutting board.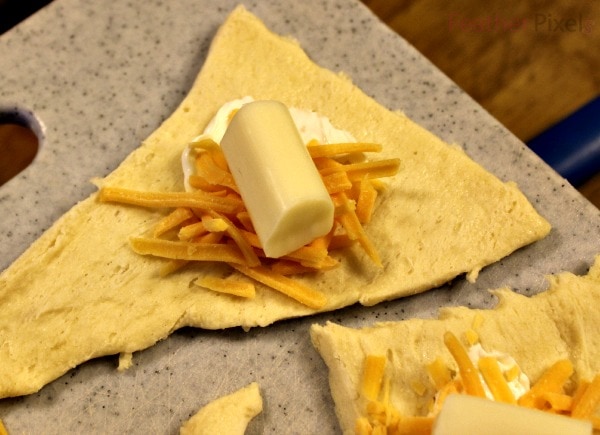 I spread a little bit of cream cheese, sprinkled some cheddar, and then added a chunk of string cheese. After that you just wrap all the dough to make sure you enclose all the contents. Roll them into balls and place on a cookie sheet. I added a tiny bit of olive oil to the tops, shook some Parmesan cheese and the tiniest dash of garlic salt.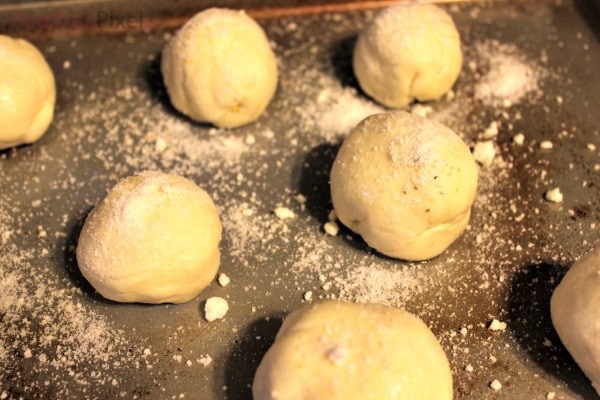 The result was a ball of cheesy goodness just like I had hoped. Mike said that the cheese biscuit balls needed marinara sauce for dipping, but I liked them just plain. This was the trial run, so I will make sure to bring some dipping sauce to Easter.
Ingredients
1 can of biscuit dough
2 sticks of string cheese
Cream cheese
Shredded cheddar cheese
Olive oil
Parmesan cheese
Garlic Salt
Instructions
Preheat oven to 350 degrees
Separate dough and flatten out
Spread a little bit of cream cheese in the middle of each piece
Sprinkle shredded cheddar
Cut 2 sticks of string cheese into 8 pieces
Add chunk of string cheese into center of biscuit
Wrap the dough up making sure to enclose all of the ingredients
Roll into balls and place on cookie sheet
Baste lightly with olive oil
Sprinkle a dash of garlic salt and Parmesan cheese
Bake for 10-13 minutes – until golden brown
There are so many savings on Easter Deals at Coupons.com. From a new Easter outfit, to everything you need to create the best Easter celebration, Coupons.com has coupon codes and deals for it all. Stores like Target, Kohl's and even deals at Amazon.com, have amazing prices and specials that you don't want to miss.
Do you think you would like this four cheese biscuit ball recipe?
Rainbow Crumbs for You
Weekly newsletter with our latest posts and shenanigans.