Home security is our main focus lately. We were sent a WatchBot for review purposes. All opinions are my own. Ever since our house was burglarized, we have been exploring home security options. The technology these days is amazing and of course, we wish that we would have gotten on board with it sooner.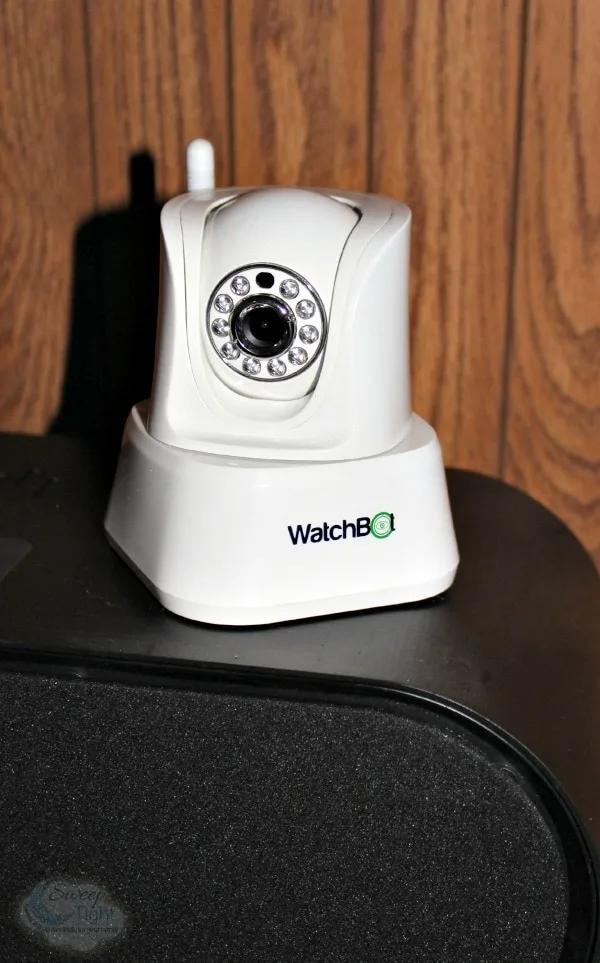 Increase Home Security with WatchBot
Unfortunately, people seem to beef up their home security after a break-in. That is true in our case. Although, we did have secure locks and other measures to keep people out, it didn't stop them from breaking in. How I wish we would have had a WatchBot to capture them on camera!
The WatchBot is a small camera that you place wherever you would like in your home. We chose to put ours in our living room, which gives us a clear view of the front and side door.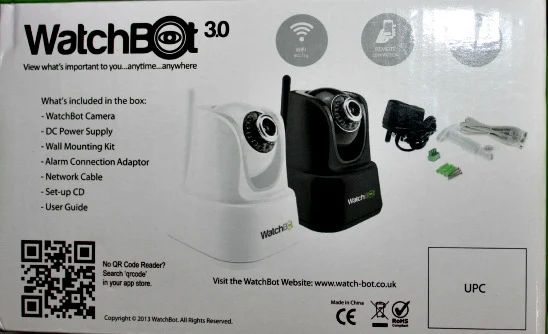 Here are some of the WatchBot features:
Auto day/night mode with night visibility
Mirror and flip the live image horizontally and vertically
Built-in motion detection and proximity sensor
Take photos or record videos remotely
Pan and tilt with a wide angle and rotation lens
View up to 64 cameras remotely (great for businesses or huge homes)
Email alert option triggered by motion detection
Two way chat and communication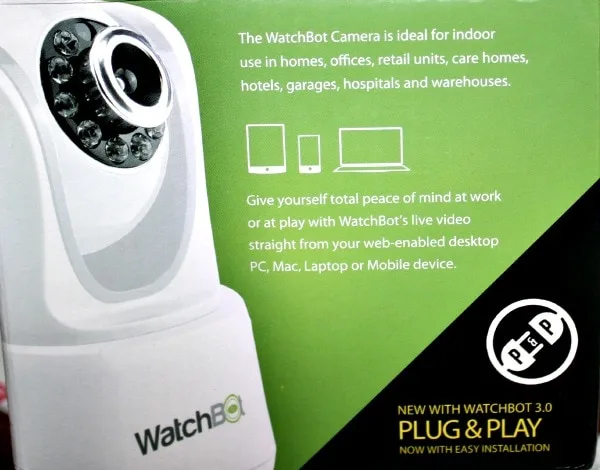 Installing the WatchBot did not take me long at all. Once I used the included set-up disc and set up the wifi, it was smooth sailing. I downloaded the free iPhone app and started watching from anywhere. It's so nice to be able to view what is going on in your house no matter where you are!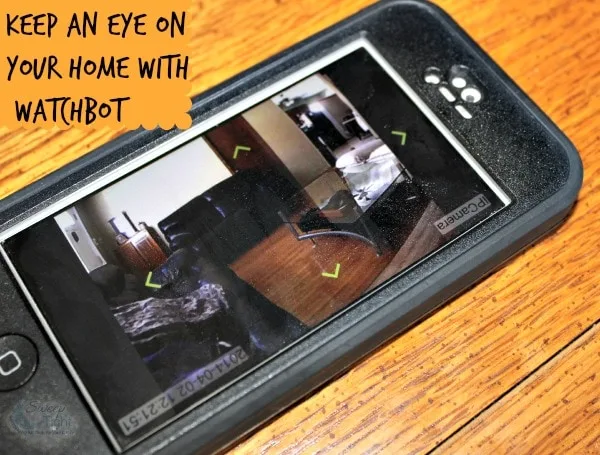 From the app you are able to move the camera around for different views. The picture is impressively clear and there's very little time delay. We watch the dogs all the time and see them moving in real-time.
Some of the features that are available require a paid subscription, but we have been just fine with the free app. Sometimes when I am at work and Mike is home I can see what he is doing. The one time I texted him to stop eating candy. Of course he responded with, "creep". 😉
Having the WatchBot makes me feel a lot better when we have to leave the house. Now I can check in frequently from the app and make sure nothing awful is happening. Usually we just see the dogs sleeping on the couch and that's exactly how we want it.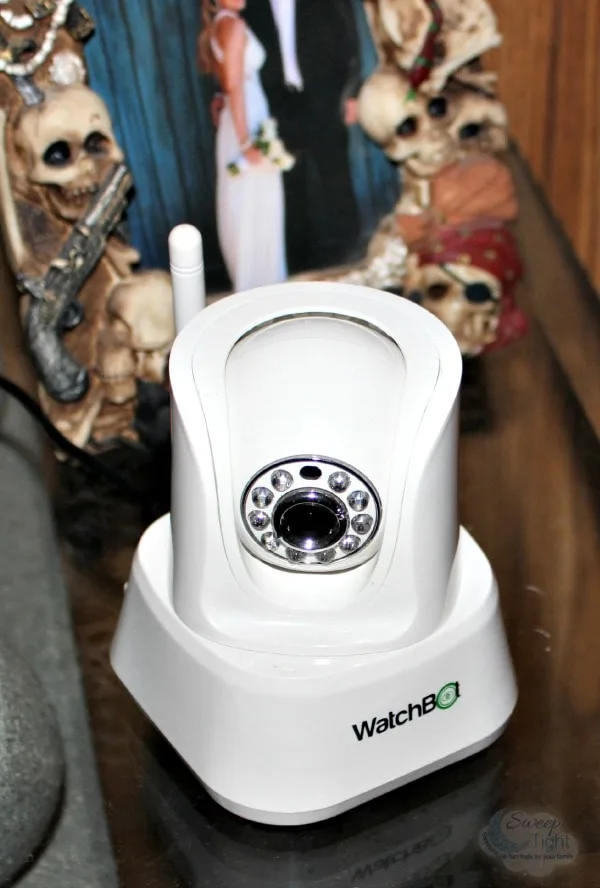 Right now we just have the WatchBot sitting on a table, but plan to mount it in the corner of the ceiling. We wanted to make sure we chose the best location for it before screwing it into the wall. Of course, that's optional, anyway. We could just leave it sitting and have the ability to move it around wherever we feel necessary. We definitely love the versatility of the WatchBot.
I would highly recommend this to homeowners and businesses. I think many of us think a break-in is not something that will happen to us, but I am living proof that it does. Take advantage of the awesome home security technology that is out there now. If anything, it's an investment into your own peace of mind which is priceless!
Visit the WatchBot website to read more and see your purchasing options.
Have you explored the new home security gadgets that are available yet?