I have partnered with Costa Farms to tell you that this Week is National Indoor Houseplant week! (September 15th to the 21st) They are sending me four indoor plants in upgraded pots and you will also have a chance to win your own. All opinions are mine.
Indoor Houseplant Week
Coincidentally, I have been pushing houseplants on people a lot lately. So many of my family members suffer from asthma and/or allergies and contrary to what you may think, having houseplants is a great idea!
As long as you keep the soil free from mold (don't over-water) indoor plants help clean the air in your home making it easier for you to breathe.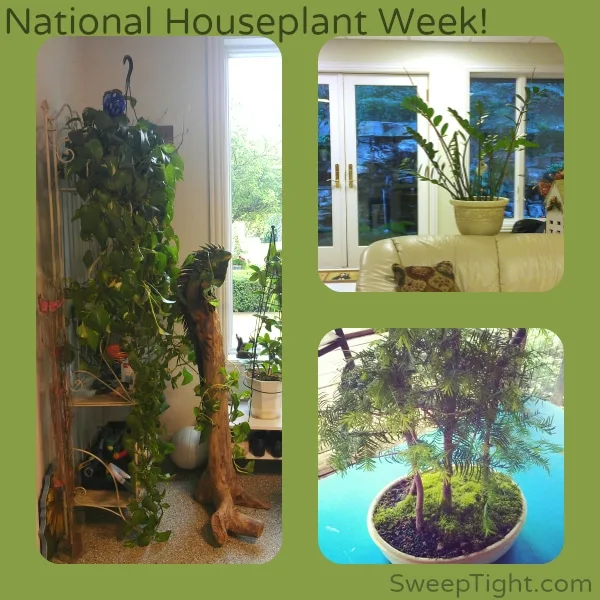 Not only are plants great for your lungs and whole body in general, but they are gorgeous and mood-boosting. Surrounding yourself in life and greens is uplifting and creates beautiful ambiance.
This is especially important for me during the winter months. I am super prone to seasonal depression and I cannot stand looking outside and seeing all the dreary dead looking trees.
Having a lot of greenery in my daily surroundings helps me stay positive and happy. Plus, houseplants add great texture and color to your overall design.
I am especially obsessed with Bonsai trees. I hope to one day have an entire mini forest in the house. Like one whole room, just tons of tiny ancient trees… yeah, I'm kind of a dork. But, c'mon, admit it, that'd be so cool! 🙂
I happen to have the best boyfriend ever. He so gets me. He bought me a Dawn Redwood bonsai forest!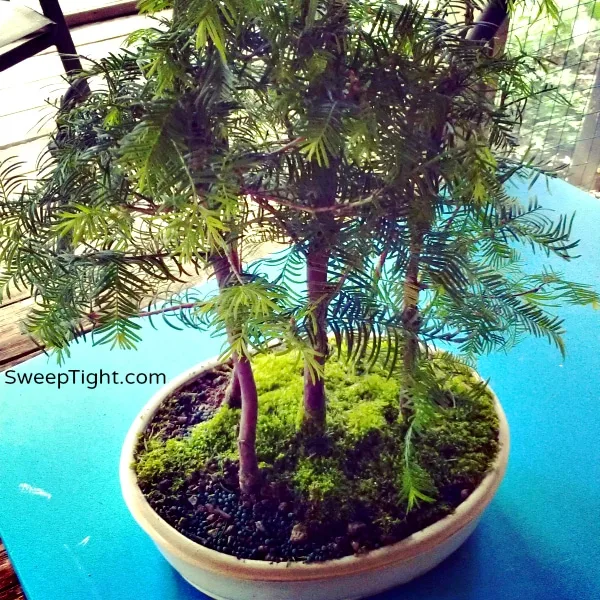 Costa Farms is a third-generation family fun awesome operation providing healthy plants and gorgeous greenery to all. You can find Costa Farms plants at your local garden centers.
I am receiving (this will also be the same as the giveaway prize,) a 10-inch Boston Fern, a 6-inch Dracaeana, a 5-inch orchid, and a 4-inch parlor palm, all in upgraded pots. (Similar to those shown below.)