In my opinion, a homemade flea and tick spray should be used in addition to a prescription preventive. Not in place of.
You cannot be too careful when it comes to fleas and ticks.
The severity of the threat also depends on where you live.
Here in Illinois, we are warned about ticks all the time.
I don't ever want to mess around with our prevention methods.
However, a DIY flea and tick spray is perfect for summer when you really can't be too safe.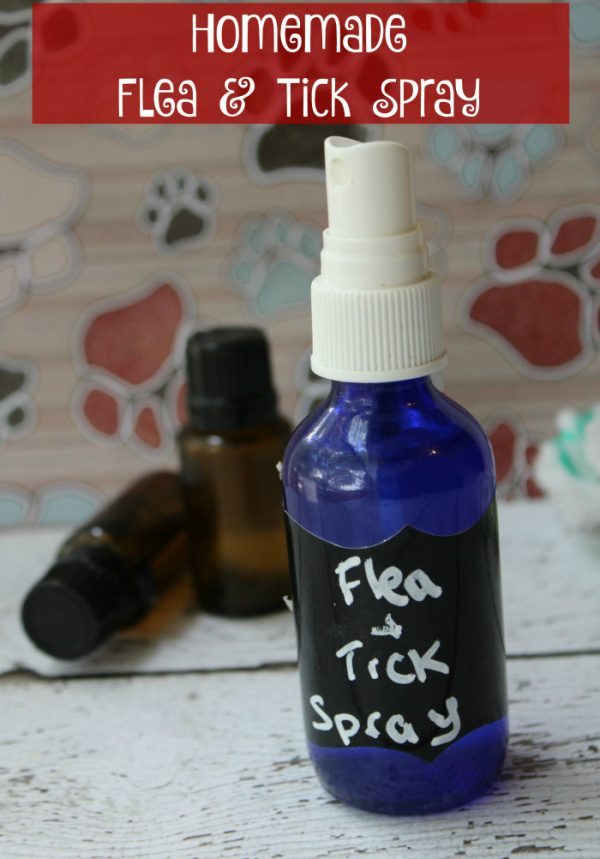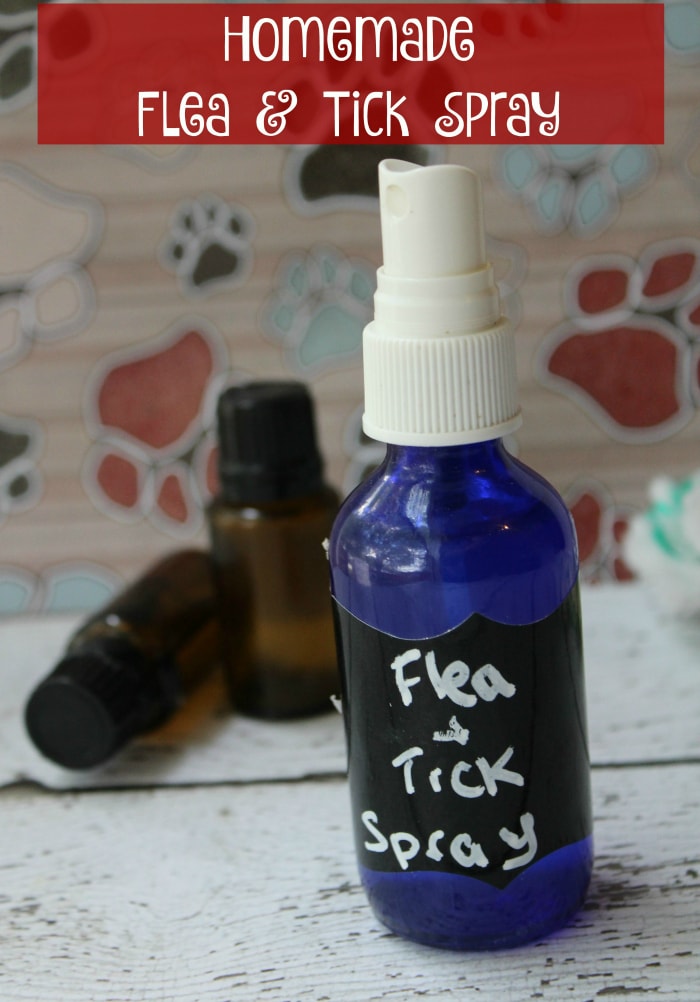 When it's nice out, we try to go on more walks and adventures with the dogs. Many of our go-to places are in the woods.
Our dogs take an oral flea and tick preventative, but this spray smells awesome and seems to keep all sorts of bugs away.
Essential oils are very effective and they are safe when used properly.
They also give your pet's coat a nice fresh scent, so that's an added bonus.
I suggest that you always opt for 100% pure therapeutic grade essential oils when creating DIY's for yourself or your pets no matter what brand you favor.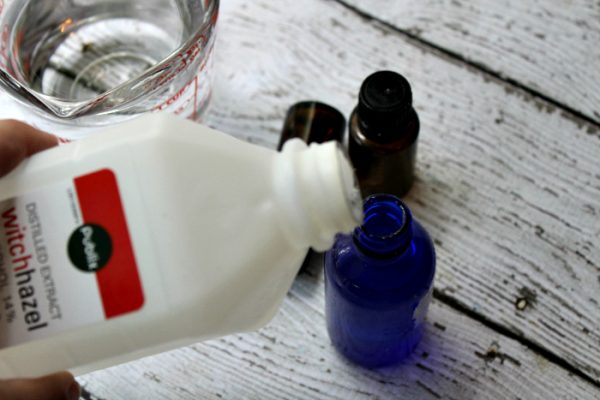 I apply peppermint oil on myself before every walk. It seems to help keep bugs away quite a bit.
Come to think of it, there's no reason I can't use this spray myself!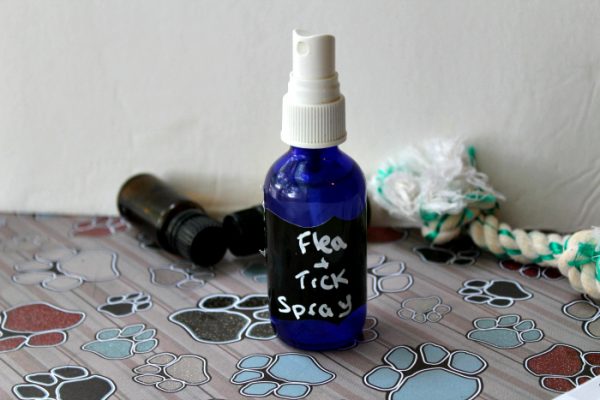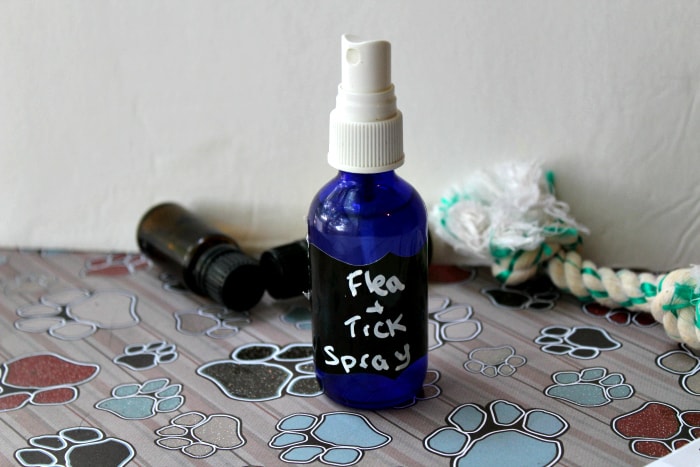 How to Make Homemade Flea and Tick Spray
Ingredients:
You will also need:
Directions:
Use blue or amber colored glass bottles as essential oils can lose their potency when exposed to UV rays and they also eat away at plastic.
Fill bottle halfway with water, fill the remainder of the way with witch hazel.
Add essential oil and shake well to combine.
Coat your dog's fur generously with the spray, shake before each use to combine all the ingredients well.
If you find you are using the spray frequently, you can double or triple this recipe, so you don't have to make it as often.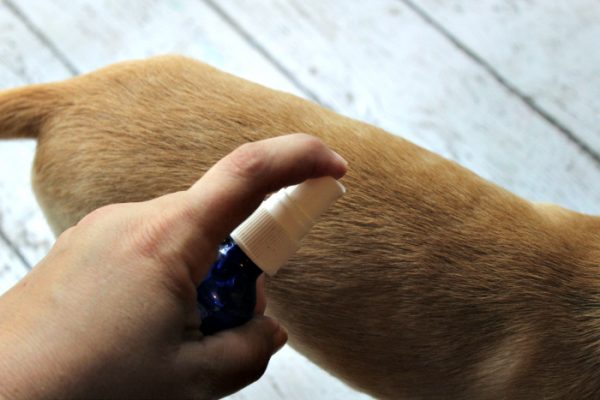 If you enjoy DIY pet recipes and products check out some of these other posts:
Do you make flea and tick spray for your pets?
Or, do you stick with prescription only?