This is a sponsored post written by me on behalf of on behalf of the J.M. Smucker Company for IZEA Worldwide. All opinions are 100% mine.
We have two pug mix dogs who bring incredible joy to our lives. It's up to us to make sure we keep them as happy and ready for adventures as possible.
As humans, we know our diet plays a huge role in how we feel; the same goes for pets. Proper nutrition acts as fuel for all of us. Rich nutrients and natural ingredients have everyone eager to get out and explore.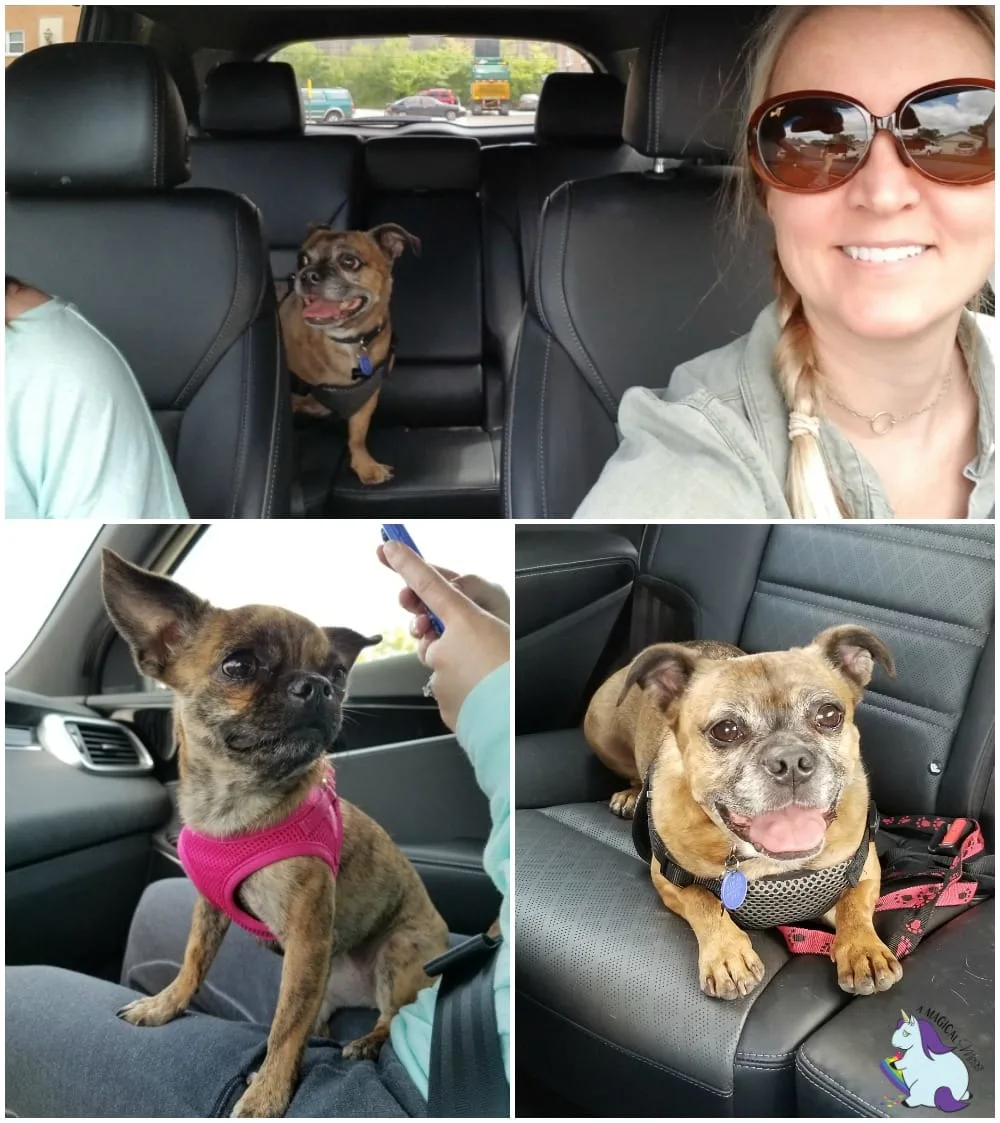 Our Pug Mix Dogs
Pets have zero control over who adopts them. The thought occurred to me the other day and immediately made me question my position as a pet parent. Are we doing enough for our animals?
Dog lives are shorter than ours and should be packed with love, attention, comfort, and fun. Now that the weather is cooling a bit, we can go for walks more often.
Pug mix dogs, especially, have a difficult time in the heat. So, we avoided long walks for a significant portion of the summer.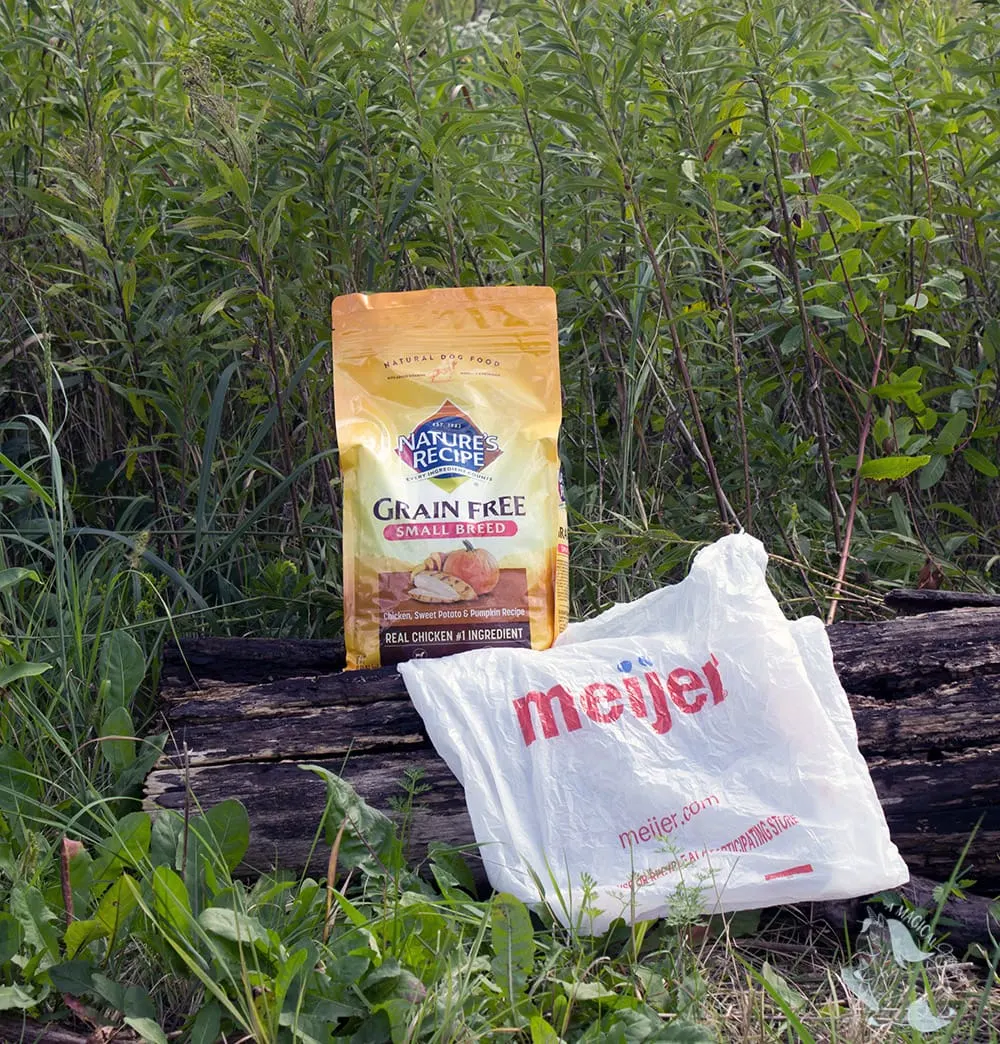 Fall is the best season to head to Lake Katherine, a nature park close to home. Shelley and I took the Grump and Bea for a much-needed mini adventure.
The Grump is a Boston terrier pug mix, and Bea is a chihuahua pug mix. Of course, due to them being rescue animals, these guesses on breed mixtures are just that, guesses.
Knowing that pugs tire out quicker than other breeds, we carefully observe them during activities.
Update: We had a dog DNA test done on Bea! See what breed mix she is!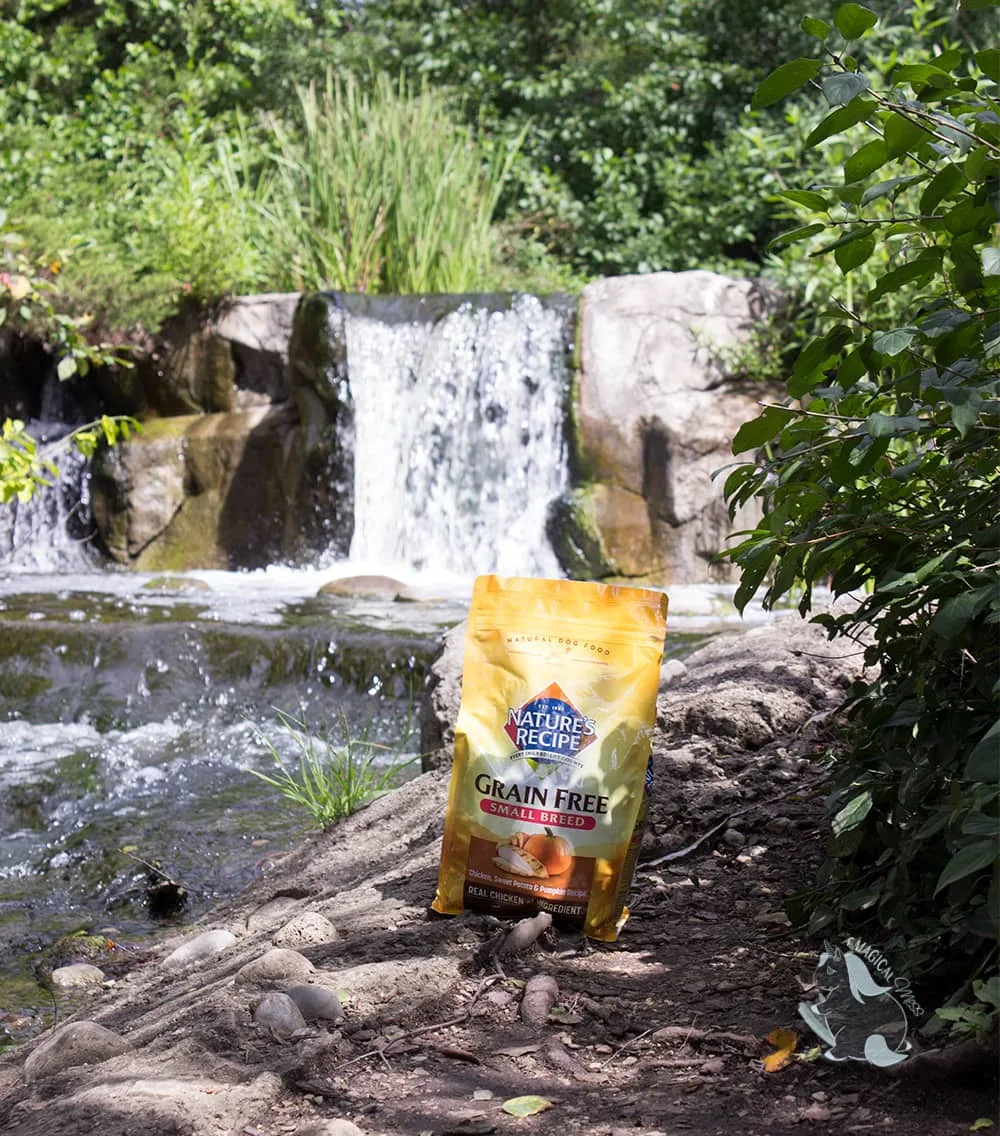 We made sure to properly #fuelthewag with Nature's Recipe dog food. As soon as they hear the bag of Nature's Recipe, the tails start wagging up a storm.
The little Bea even spins around in a circle in a dancing frenzy of excitement. The dogs gobble up the food in no time.
It's super easy for me to get Nature's Recipe since there's a huge selection available at Meijer.
No more extra trip to the pet store necessary since I can just grab a bag while I grocery shop.
With ingredients from nature – like chicken, sweet potato, and pumpkin, I feel great about feeding our dogs Nature's Recipe Grain Free. Chicken is the #1 ingredient, and there's no poultry by-product meal.
Choose from premium recipes that have active nutrients and antioxidants to support your dog's overall health. There's no wheat, no corn, and no soy protein, and the food is easy to digest.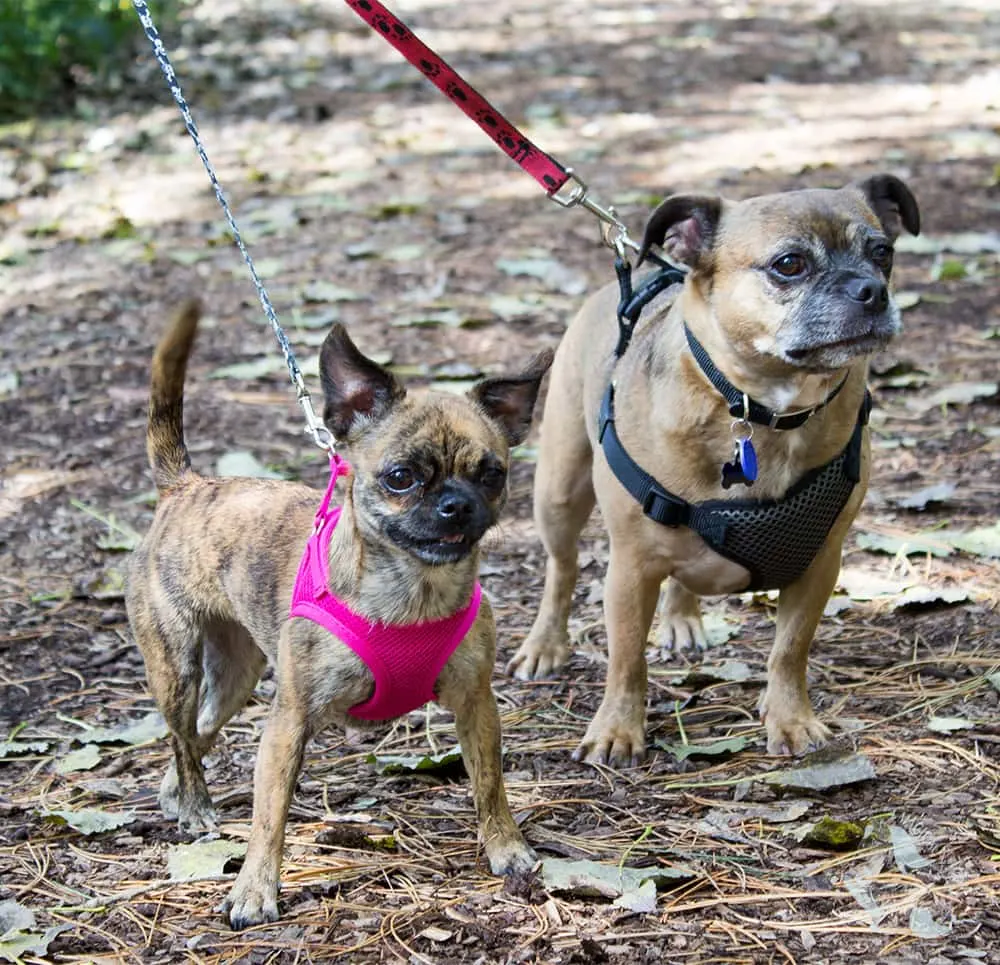 During our walk, we saw people, ducks, geese, other dogs, bugs, and even fish. Surrounding the dogs with all of this outside stimulation helps prevent boredom and keeps them happy.
The physical activity and socializing is beneficial to both pets and their people. It's amazing how much even a quick walk strengthens the bond between pet and owner. You can see the appreciation and love in their eyes.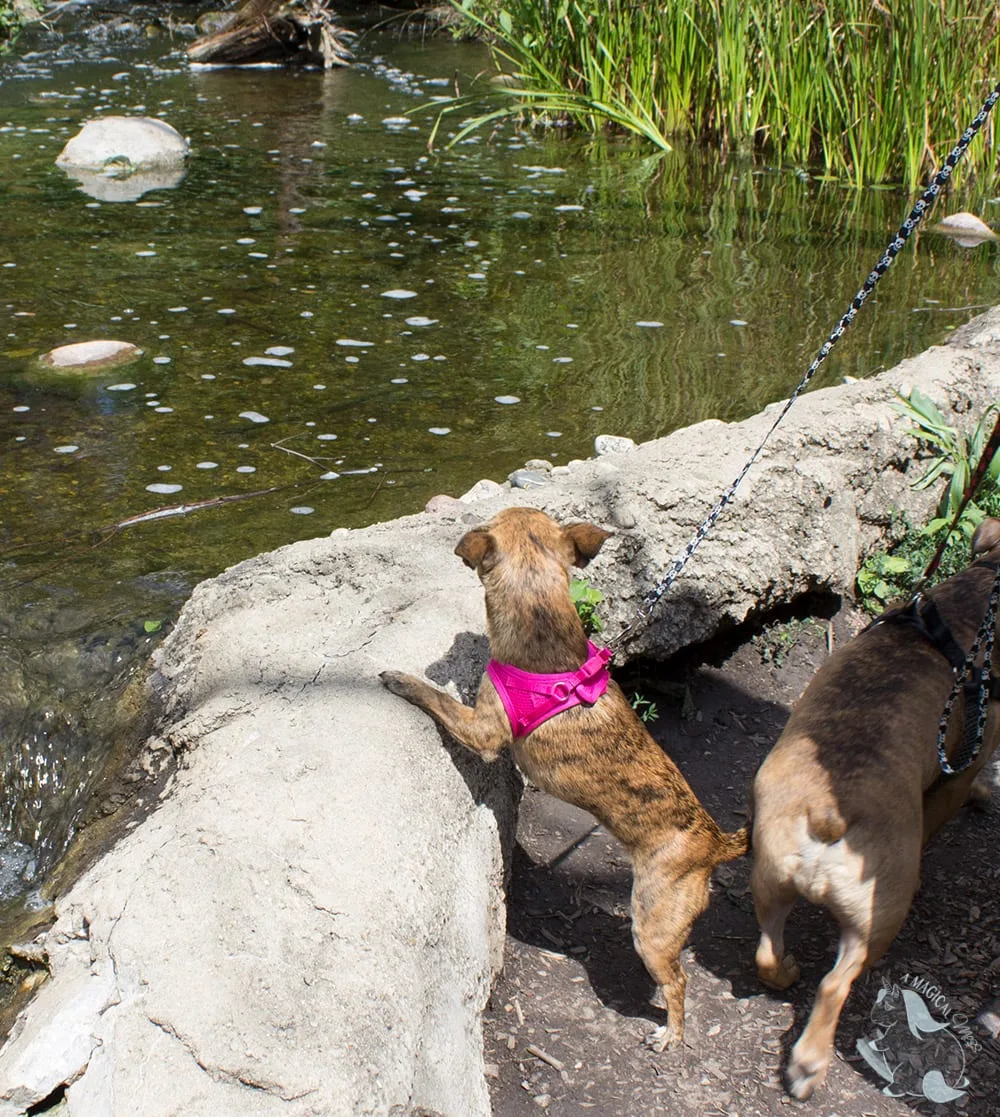 Things to Bring on a Fall Walk
Harness
A collar alone is not enough to gain full control over your dog should you need it. Our little Bea thinks she's the boss of the land. She saw a large husky and tried with all of her 5.5-pound-might to break free from me to get him. Thankfully, the harness keeps her secure for me to scoop her up and turn her away from other dogs.
Portable bowls
Keep collapsible bowls on you to quickly give the dogs food and water. We bring Nature's Recipe for quick refueling, and of course, water. It's important to give dogs plenty of water during walks no matter the temperature.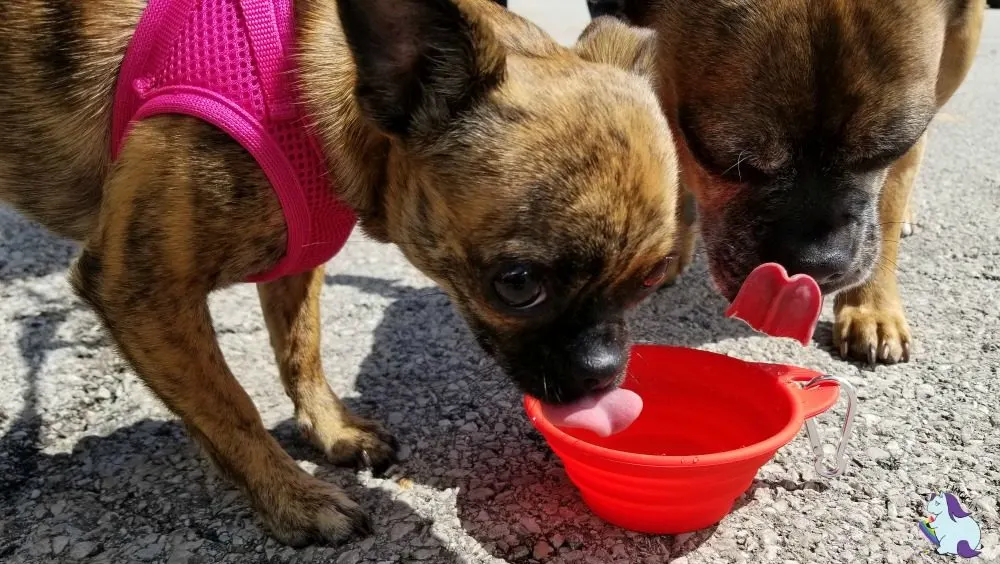 Double leash
If you have two dogs, a double leash is a game changer. This was the first time we used the double leash, and I have no idea why it took me so long. No more tangled mess of animals trying to take me down, the dual dog leash keeps them on the right path.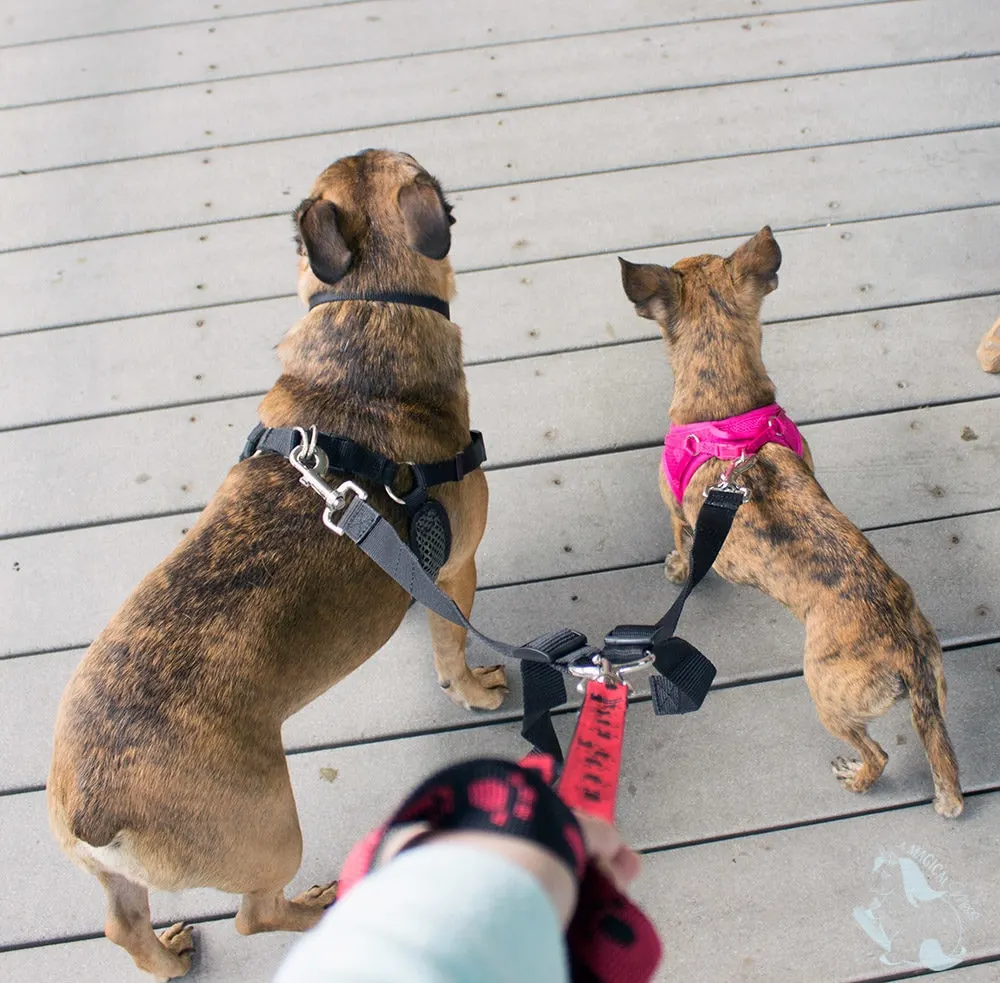 Flea and tick prevention
We stay on monthly prevention meds all year round. It's not worth the risk to skip a dose, especially if you like to take your dogs to nature paths and wooded areas.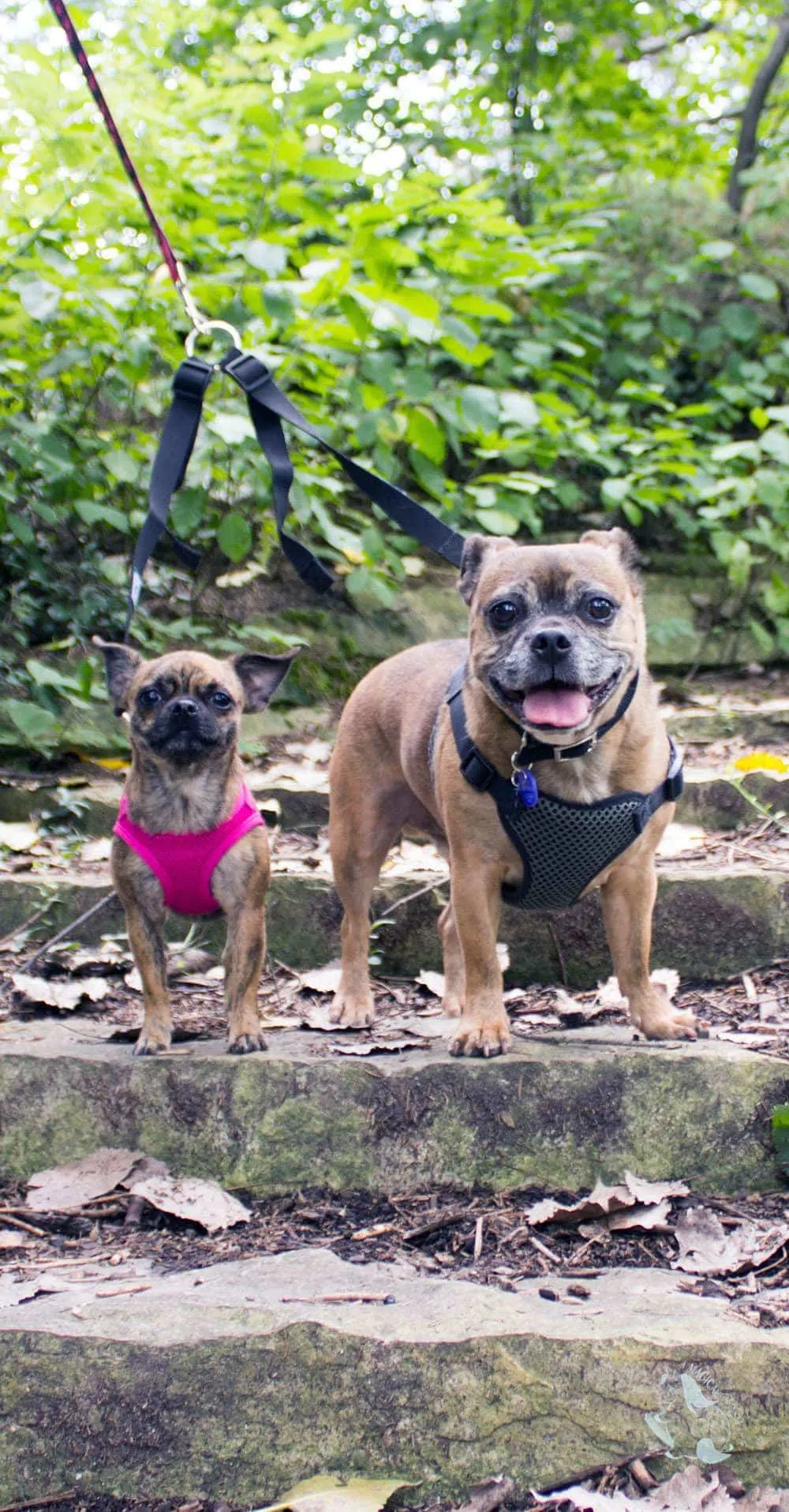 Baggies
Please be respectful and pick up after your pet.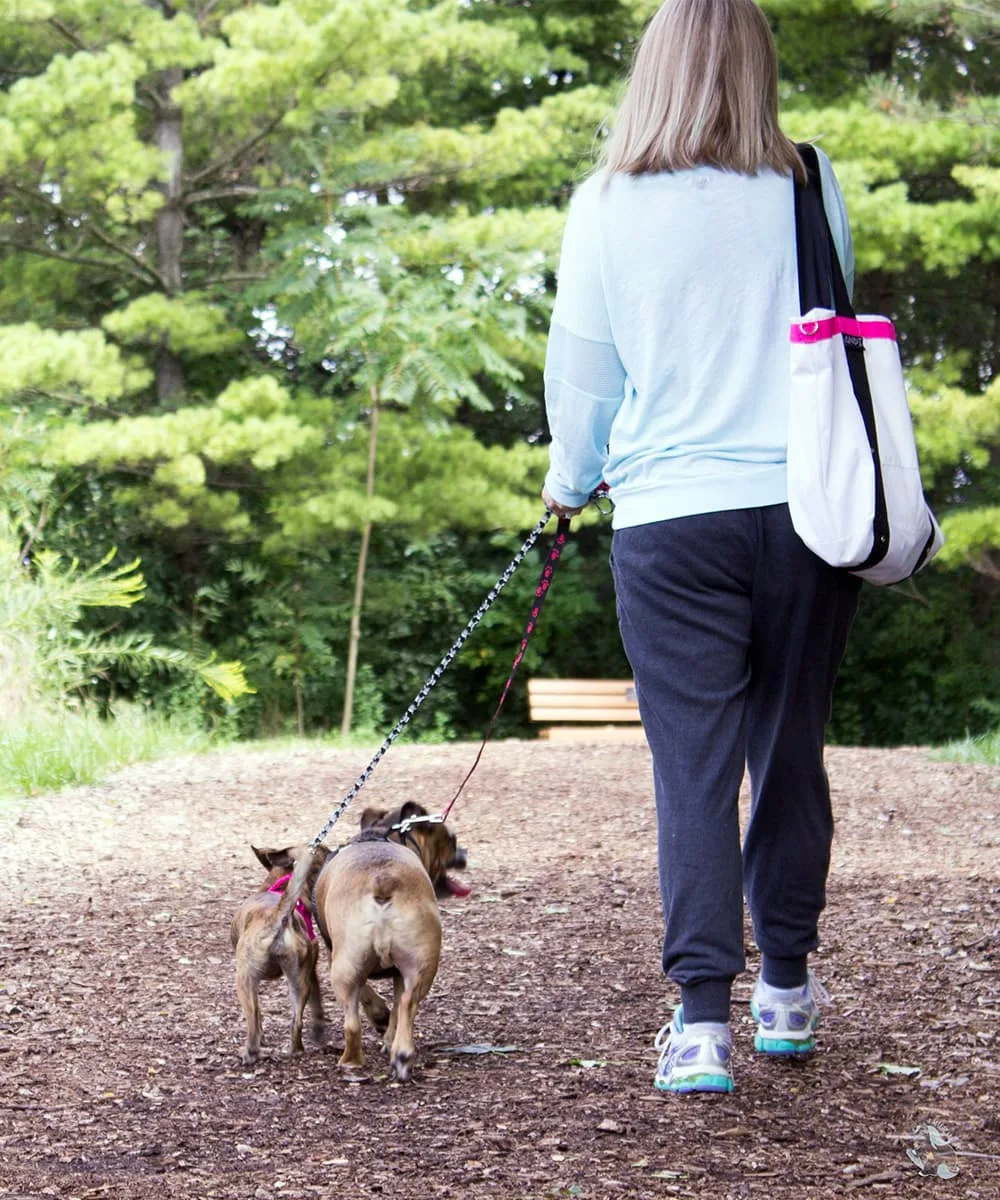 Pet-friendly wipes
Wipe muddy paws off before reentering your vehicle.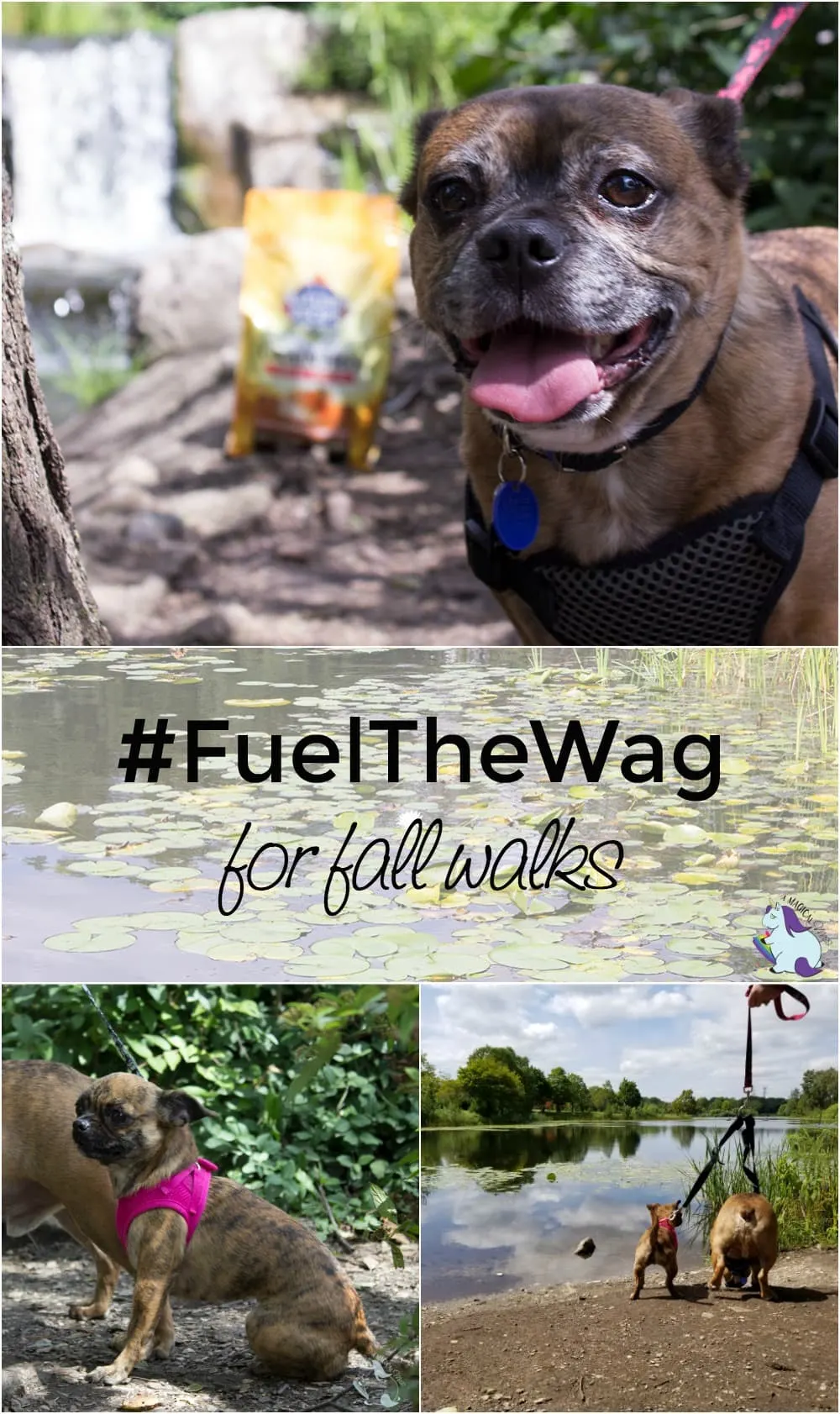 I keep a tote bag filled with all doggy supplies, so we're ready for impromptu outings at any time. Don't miss a chance to get out and explore with your furry friends.
Being ready at all times will make you feel safer on dog walks, too!
When we are all eating right and feeling good, any day can lead to an adventure!